A Resident's Complete Guide to Security Systems Virginia | 2022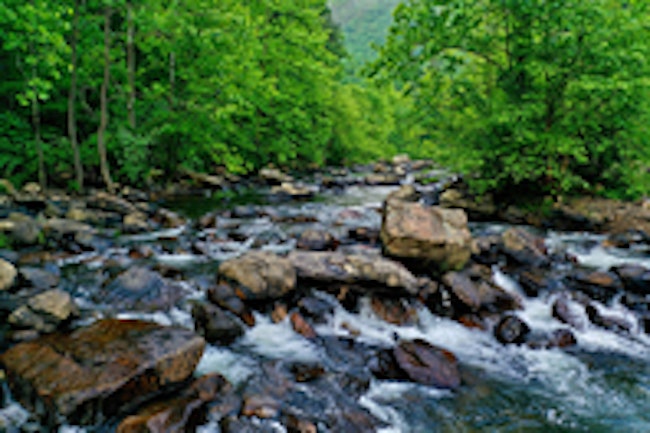 The state of Virginia has a population of 8.5 million people. The largest city in Virginia is Virginia Beach, which has 449,974 people. Virginia is located on the East Coast, which is known for having fairly low crime rates. However, is Virginia safe? And do homeowners, renters, and business owners need to protect themselves while in Virginia? In this article, you will learn everything you need to know about buying and installing a commercial security system in Virginia.
Is Virginia Safe?
Answer: Virginia has crime rates that are significantly lower than the national average.
There are many misconceptions about when a person should use a home security system. This misconception is centered around the interpretation of what a crime rate means. A crime rate is a reported number from the FBI and represents the likelihood that a resident of a particular area will experience crime. The national crime rate is used as an average crime rate. If a city or state has a higher crime rate than the national average, the city or state is more dangerous. On the other hand, if an area has a lower crime rate, the area is safer. Crime rates also measure the likelihood of specific crimes with the categories of violent crimes and property crimes.
The national average violent crime rate in the nation is 382 violent crimes per 100,000 people. According to the violent crime rate, residents in the United States have a one in 261 chance of experiencing violent crime. The crime rates for murder, rape, robbery, and assault are:
National Murder Rate: 5 murders per 100,000
National Rape Rate: 43 rapes per 100,000
National Robbery Rate: 86 robberies per 100,000
National Assault Rate: 247 assaults per 100,000
The national average property crime rate is 2,362 property crimes per 100,000 people, meaning that a United States resident has a one in 42 chance of experiencing property crime. It's considered likely that a person will experience multiple property crimes in their lifetime. The property crime rates for burglary, theft, and car theft are:
National Burglary Rate: 376 burglaries per 100,000
National Theft Rate: 1,595 thefts per 100,000
National Car Theft Rate: 229 car thefts per 100,000
However, the national crime rates aren't fully accurate since a variety of factors might change the reported crime rate. Additionally, crime rates fluctuate drastically between neighborhoods within cities. Just because a city has a high crime rate doesn't mean that a person has the same odds of experiencing crime while walking through different neighborhoods within a city. The opposite is also true. Just because a state has a low crime rate doesn't mean that every city and neighborhood within the state will also have a low crime rate. Residents should also be wary of their location and stay away from neighborhoods that consistently report high crime.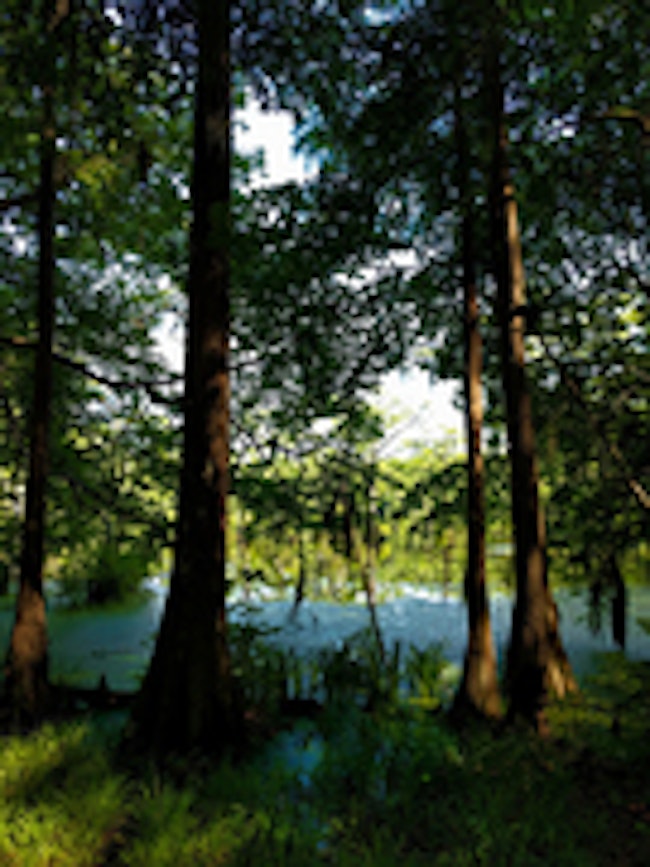 Virginia is one of the best examples of a state that reports low crime, yet has multiple cities with extremely high crime rates. In the state of Virginia, residents have a one in 500 chance of experiencing violent crime. There are 200 violent crimes per 100,000 people in Virginia, making the state appear incredibly safe. The crime rates for murder, rape, robbery, and assault are:
Virginia Murder Rate: 5 murders per 100,000
Virginia Rape Rate: 34 rapes per 100,000
Virginia Robbery Rate: 42 robberies per 100,000
Virginia Assault Rate: 119 assaults per 100,000
The property crime rate for the state of Virginia is also incredibly safe. A person living in Virginia has a one in 60 chance of experiencing property crime. The property crime rate is 1,667 property crimes per 100,000 people. This means that a person in Virginia (on average) should experience fewer instances of property crime than the average American citizen. The property crime rates for burglary, theft, and car theft are:
Virginia Burglary Rate: 183 burglaries per 100,000
Virginia Theft Rate: 1,356 thefts per 100,000
Virginia Car Theft Rate: 127 car thefts per 100,000
According to the numbers, Virginia is a safe place to live. The Virginia crime rates are well below average. However, some cities within Virginia experience the opposite, such as Portsmouth. Portsmouth has a population of 95,684 people and has a total crime rate that is 136 percent higher than the national average. Portsmouth's violent crime rate is 749 violent crimes per 100,000 people, meaning that there is a one in 133 chance of experiencing violent crime while living in Portsmouth. The property crime rate in Portsmouth is 140 percent higher than the national average. The property crime rate is 4,977 property crimes per 100,000 people, and residents have a one in 20 chance of experiencing property crime.
Essentially, no matter where you live in Virginia, it's important to ensure that your area is safe. To make sure that you are safe, residents should always take the necessary precautions to prevent crime from happening to them.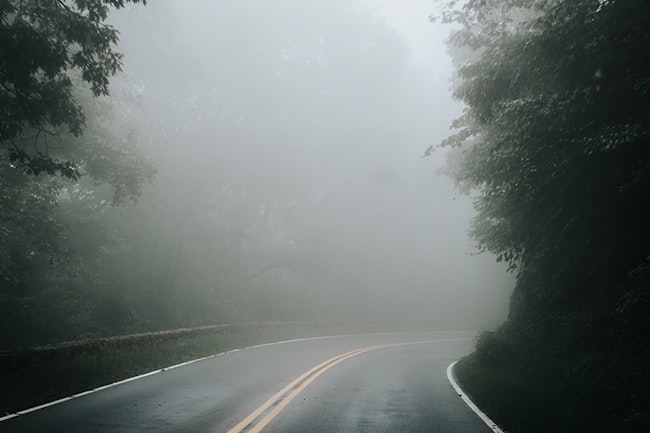 Is Home Security Effective Protection for Virginia Residents?
Answer: Yes. Having a home security system is the most effective way to protect your home.
Many people assume that if they live in a neighborhood with low crime rates, it means that they don't have to worry about residential or business security. However, this draws residents into a false sense of security. Simply because crime is less common in your area doesn't mean that crime doesn't exist. For example, a person living in Virginia has a one in 543 chance that he or she will become a victim of burglary, meaning that over 15,574 people in Virginia are burglarized each year. Because of this, residents across the state should consider ways they can protect their homes, even if they live in a fairly safe area of town.
Having a security system installed in your home or business is an easy security solution that ensures that your home is safe and protected. Home security systems offer monitoring services, 24/7 surveillance, and other features that ensure that your home is safe from crime. A study conducted by the University of North Carolina at Charlotte found, "About 12% of burglars indicated that they typically planned the burglary, 41% suggested it was most often a "spur of the moment" event/offense, and the other 37% reported that it varied." This shows that burglars rely heavily on first impressions.
When choosing a target, burglars look for homes without signs of security, surveillance, or monitoring. Specifically, the study states, "Close proximity of other people (including traffic, those walking nearby, neighbors, people inside the establishment, and police officers), lack of escape routes, and indicators of increased security (alarm signs, alarms, dogs inside, and outdoor cameras or other surveillance equipment) was considered by most burglars when selecting a target." If a home shows signs of a security system, video surveillance, motion detectors, or other forms of security home automation, most burglars will look for an easier target. UNC's study determined that a home security system can deter up to 80 percent of burglaries.
Security and safety professionals in Virginia highly recommend that homeowners, renters, and business owners hire an alarm company in order to fulfill the user's security needs. A surveillance system can also include a smoke detector and fire alarm system, air quality sensors, medical alert sensors and fall detection pendants, and flood alarms. Each of these devices will help provide a sense of security to different aspects of your life.
Having a home or business security system vastly improves the building's security, no matter where you live. Virginia residents should consider installing a monitoring service for better protection and a greater sense of security.
What Security Devices Offer the Best Protection?
Answer: Security systems with door and window sensors, video surveillance, and motion sensors offer the best protection.
There are hundreds of different home security products offered on the market, from a simple doorbell camera to a high-quality remote access security camera. Most homeowners will get the most efficient security by sticking to the basic devices that offer the greatest protection. This section will show Virginia homeowners how they can optimize their home security with only four devices.
One of the most important devices that a homeowner can install in a home is the door sensor. For a burglar to enter the home, they have to use one of the main entrances. If every entrance is protected, it will be nearly impossible for the burglar to get inside without triggering an alarm and drawing the eyes of every neighbor on the block. A door sensor is a simple, non-invasive device installed on every door of the home that leads to the outside. The device has no wiring, meaning that it can be moved and reinstalled if the homeowner replaces or paints over the home's doors. If a door opens while the intrusion detection device is activated, the sensor triggers a siren that will scare away the burglar and alert the security company of the invasion.
Window alarms are also essential because nearly one-fourth of burglars will enter the home through a first-floor window. First-floor windows are an easy option for burglars, and if they find that the doors of the house are locked, they will try the windows next. A window sensor can be installed on any window of the home, and the device triggers an alarm when the window opens. Another type of window alarm is the glass break sensor, which listens for the frequency of breaking glass. Having both window alarms ensures that burglars are unable to enter the house without triggering an alarm and alerting professional monitoring services of the break-in.
Having at least one security camera inside the home acts as an offensive security device. Indoor cameras aren't meant to scare away intruders. Instead, they provide vital evidence of the break-in. Over 87 percent of burglaries are unsolved due to the lack of evidence. Burglars don't leave behind their name and address for the police to come and find them after a burglary, which means that the only leads police investigators have are eye-witness testimonies. For this reason, security cameras are absolutely essential. An indoor wireless camera can also double as a pet monitor, nanny camera, or baby monitor.
The final device that is essential to every quality security service is the motion sensor. Motion sensors are often combined with security cameras and other security equipment because of their importance. Motion sensors use PIR motion detection, which is pet-friendly and rarely triggers false alarms. If a burglar is able to pass through the door and windows sensors in the home, your motion sensor will act as the final defense. By the time the motion sensor triggers, the burglar is surrounded by alarms.
The security consultant working with customer service at your security provider will be able to craft the alarm system for your home. Cove Smart, one of the best alarms systems for Virginia residents, also offers a personalized quiz that helps homeowners, renters, and business owners create a custom security system for their home.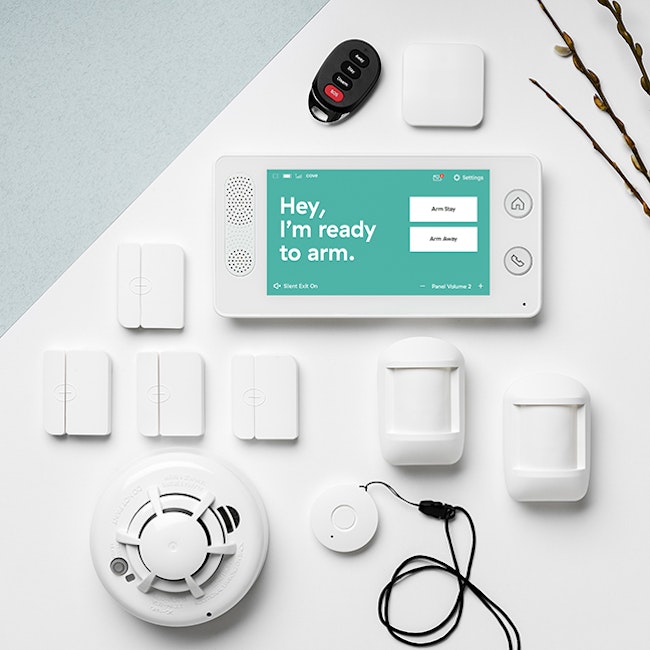 How Can Virginia Residents Increase the Effectiveness of Their Existing Alarm System?
Answer: Homeowners can increase their system's effectiveness by increasing signs of security around their home.
Home security systems offer homeowners, renters, and business owners the best protection. Having an alarm system installed can decrease a person's odds of burglary by 400 percent. However, a small percentage of burglars might not notice the security system and continue to break into the home. Here are four security tips that will increase the effectiveness of your existing security system.
1. Lock Your Doors
The most important thing that you can do to improve your home security is to lock your doors. In an overwhelming majority of burglary cases, the burglar was able to enter the home through an unlocked door. By simply locking your doors, you can deter burglars.
2. Leave the Radio On
Burglars don't want to break into a home when the family is home. Leaving the radio playing while your family is away makes burglars think that there's someone inside. In most instances, leaving the radio on (paired with a home security system) will make almost all burglars think twice.
3. Get a Guard Dog
Guard dogs can be effective protection against burglary. However, not every dog breed will get the same reaction from a burglar. The best breeds for protecting your home are medium and large dogs that look intimidating. However, families should never get a dog for the sole purpose of protection. If you are thinking about getting a dog, make sure that your family is ready for the responsibility of taking care of a new family member. Additionally, think about adopting the dog from your local dog shelter.
4. Leave a Car in the Driveway
The final thing that you can do that will protect your home from burglars is to leave a car in the driveway. Leaving a car in the driveway has a similar effect as leaving the radio on; the action tells burglars that there is someone in the home. If the burglar believes that the family is home, it's unlikely that they will try to burglarize the home.
Ready to get started?
Take this short quiz to build your customized system today!