Alarm Companies San Diego: How to Find the Perfect Match for Your Home | 2022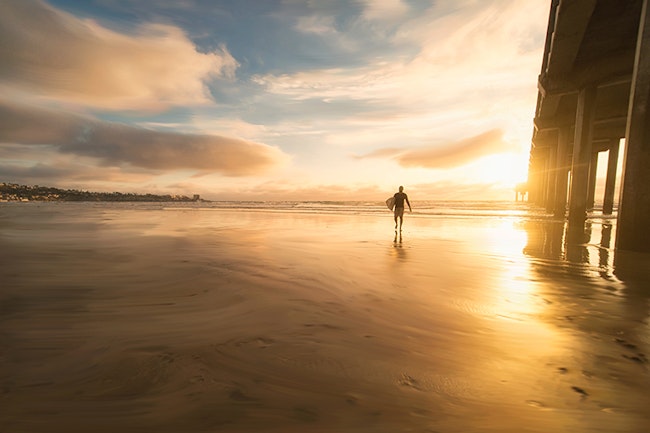 Do You Need Home Security in San Diego?
Answer: Yes. All San Diego residents should install a home security system.
Do homeowners and residents of San Diego need home security systems to protect their homes? Multiple factors play into whether a person needs home security or not. The first and most important factor is whether the area is safe or not. To determine the safety of an area, we need to take an in-depth look at that area's crime rates.
Crime rates in the United States are all compared to the national average. The national average crime rate is used as a baseline for crime. If a city or state has a crime rate that is higher than the national average, the city is considered more dangerous than usual. Similarly, if the area's crime rate is lower than the national average, the area is safer. So, first, what are the national crime rates?
The national average violent crime rate is 382 violent crimes per 100,000 people. According to the FBI crime rate, a person living in the United States has a 1 in 261 chance of becoming a victim of violent crime. Violent crime in the United States is separated into murder, rape, robbery, and assault. The FBI also publishes specific crime rates for these individual crimes. The crime rates for murder, rape, robbery, and assault are:
National Murder Rate: 5 murders per 100,000
National Rape Rate: 43 rapes per 100,000
National Robbery Rate: 86 robberies per 100,000
National Assault Rate: 247 assaults per 100,000
The national average property crime rate is 2,362 property crimes per 100,000 people. Property crime includes burglary, theft, and car theft. A person living in the United States has a 1 in 42 chance of experiencing property crime. The property crime rates for burglary, theft, and car theft are:
National Burglary Rate: 376 burglaries per 100,000
National Theft Rate: 1,595 thefts per 100,000
National Car Theft Rate: 229 car thefts per 100,000
San Diego, compared to the national average, is a fairly safe place to live. According to AreaVibes, the violent crime rate in San Diego is 373 violent crimes per 100,000 people. Those living in San Diego have a 1 in 263 chance of becoming a victim of violent crime. The violent crime rates for murder, rape, robbery, and assault are: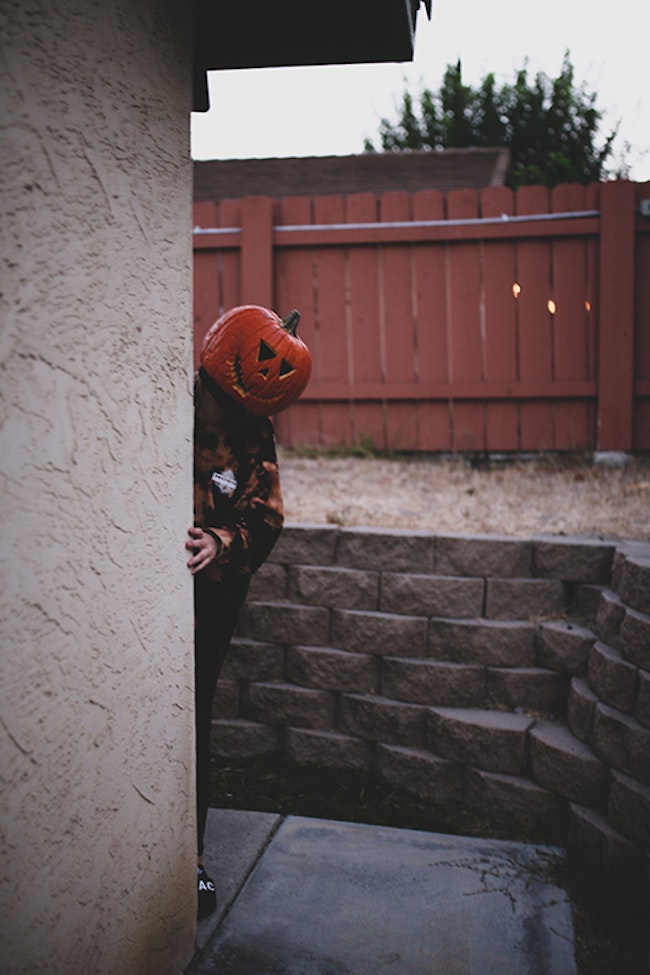 San Diego Murder Rate: 2 murders per 100,000
San Diego Rape Rate: 42 rapes per 100,000
San Diego Robbery Rate: 100 robberies per 100,000
San Diego Assault Rate: 228 assaults per 100,000
The violent crime rate is two percent lower than the national average violent crime rate, making San Diego only slightly safer than average, but not enough to be deemed crime-free. The San Diego property crime rate is 1,909 property crimes per 100,000 people. There is a 1 in 51 chance that a person living in San Diego will become a property crime victim. The property crime rates for burglary, theft, and car theft are:
San Diego Burglary Rate: 261 burglaries per 100,000
San Diego Theft Rate: 1,286 thefts per 100,000
San Diego Car Theft Rate: 360 car thefts per 100,000
The property crime rate in San Diego is 13 percent lower than the national average. However, a person living in San Diego is more likely to experience car theft, compared to the national average. Crime in San Diego also fluctuates depending on which part of the city you are in. Some neighborhoods in San Diego are incredibly dangerous, while other neighborhoods are safe.
The question is whether a person living in San Diego needs a home security system or not. All residents of San Diego will highly benefit from having a home security system. There are 3,831 total burglaries reported each year in San Diego. In most burglary cases, the burglarized homes were not protected by a home security system. Burglars in San Diego almost exclusively target homes that do not have home security systems protecting the property. According to a UNC Charlotte study, over 60 percent of burglars purposely avoid homes that have home security equipment installed. The following bullet points are direct quotes from the UNC Charlotte study on burglars:
Within a broad set of potential target hardening deterrents, alarms and outdoor cameras and other surveillance equipment were considered by a majority of burglars.
About 60% of the burglars indicated that the presence of an alarm would cause them to seek an alternative target altogether.
Most burglars would try to determine if an alarm was present before attempting a burglary.
Among those that determined that an alarm was present after initiating a burglary, about half would discontinue the attempt.
Burglars avoid homes that are protected. Since a home security system is one of the most efficient forms of protection for a San Diego resident, they are highly recommended. Residents living in San Diego are not required to install a home security system. However, home security professionals highly recommend that San Diego residents take advantage of the home security systems available to them. Having a home security system in your home can decrease your odds of becoming a victim of burglary by up to 300 percent.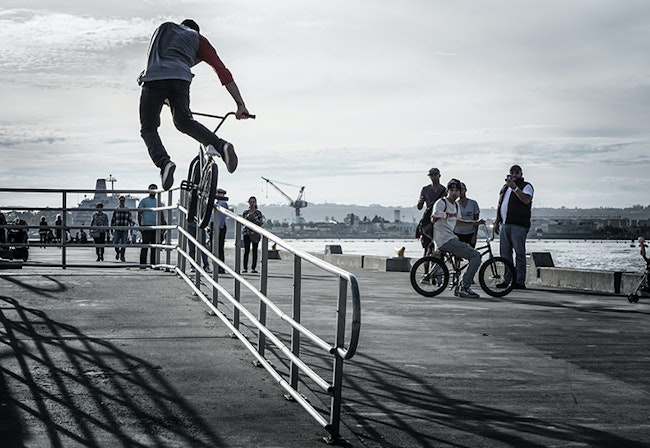 Who Needs Home Security in San Diego?
Answer: All people who want better protection in San Diego should use a home security system.
Several main demographics benefit from using home security systems in San Diego. According to UNC Charlotte's study, certain types of homes are more at-risk and exposed to burglary attempts. Additionally, some age demographics are also more at risk. Here's who should be using an alarm system in San Diego:
1. Single-Family Homes
A study done by Arizona State University found that "single-family detached houses are often attractive targets—with greater rewards—and more difficult to secure because they have multiple access points." A single-family home is a stand-alone home meant to house one family within the building's walls. This is compared to a multi-family home, which is a larger building equipped to house multiple families. Single-family homes are the most popular target for burglar attempts because they are easier to enter and easier to escape. Burglars want easy targets and few witnesses, which is why apartments are targeted less often than single-family homes. Single-family homes in San Diego will benefit from using home security.
2. Renters
Renters living in single-family homes are the most targeted group living in San Diego. Renters don't typically consider home security for a variety of reasons. However, various studies have proven that renters should be the most worried about burglaries. Some studies have shown that because renters don't often use home security, they are the most targeted group. This means that if a renter installed an alarm system, their chances of becoming a target of burglary would drop significantly.
3. Older Citizens
According to the US Department of Justice, older citizens (ages 65 and older) are likely to become the target of crime. About 13 percent of burglaries, thefts, and frauds are committed against those who were 65 or older. Which is interesting because only 15 percent of the population is in that category. This means that those who have earned a senior citizen discount are also more likely to be targeted for crime.
Older citizens living in San Diego should consider installing an alarm system to provide better protection against burglary and home invasion. Some home security systems may provide additional benefits such as a medical alert button, which would call for emergency medical assistance if the elderly person were to fall and injure themselves. Those who are older than 65 and living in San Diego will find a variety of benefits from using a burglar alarm and alarm monitoring.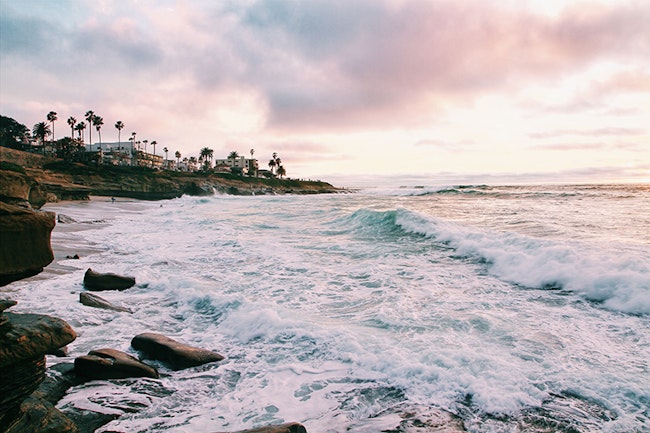 4. Remote Units
The study from UNC Charlotte found that "close proximity of other people (including traffic, those walking nearby, neighbors, people inside the establishment, and police officers), lack of escape routes, and indicators of increased security (alarm signs, alarms, dogs inside, and outdoor cameras or other surveillance equipment) was considered by most burglars when selecting a target." To clarify, burglars target remote homes.
The ideal target for burglars is a home that is not directly on the road and has distant neighbors. Preferably, the home will have multiple exits, or the home is backed up to a park, field, or forest. The ideal target will have quiet neighbors and no security equipment. If your home matches any of these descriptions, you could be at risk. Homeowners and renters who believe that their home matches the "ideal burglary target" should invest in home surveillance.
5. Pet Owners
In most cases, pet owners are actually safer than the average homeowner. Several studies have shown that some burglars are intimidated by large guard dogs and are less likely to approach the house if a dog is barking at them. However, pet owners are exposed to other dangers. Having monitored home automation will protect them from a variety of dangers that expose their pets to harm. Every year, there are thousands of home fires and carbon monoxide leaks. Pets inside the home are particularly vulnerable to these tragedies.
Most home security systems also come with a monitored fire alarm system. Having a smart fire alarm in the home will protect your pets by immediately calling for help if there is a fire in the home while no one is home other than the pet. Pet owners should consider installing a home security system to take advantage of the monitored smoke detector and carbon monoxide detector. Pet owners can also use the indoor camera system to keep an eye on their pets while they are away from the house.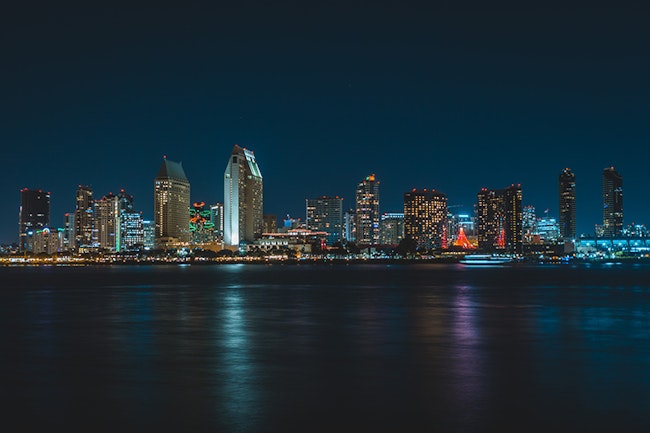 What Should Residents Look for in San Diego Security Systems?
Answer: San Diego residents need indoor security cameras, door and window sensors, motion sensors, professional monitoring, and a security alarm panel.
Getting the perfect security system for your home is important. There is no cookie-cutter security system, and a person shouldn't expect that their neighbor's alarm system is the perfect alarm system for them as well. Each home is different, meaning that your alarm system should match the needs of your home. For example, a home in Nevada might not feel the need for flood sensors, while a home in Louisiana might install three or four. San Diego residents have specific security needs that must be met. Here are five home security products that are tailored to San Diego residents:
1. Wireless Indoor Security Camera
Residents living in San Diego will find value in using an indoor security camera. An indoor security camera is more versatile than an outdoor camera. The main difference between an indoor and outdoor camera is that an indoor camera can be used for a variety of things while an outdoor camera is stationary and limited. First of all, a wireless camera offers stunning video surveillance. Second, it can double as a nanny cam, granny cam, pet surveillance camera, or a baby monitor. Since you can move the camera from room to room without worrying about wires, the camera is the most versatile smart device you can have in a home security system.
2. Motion Detector
Every San Diego home should have a motion sensor. Motion sensors provide motion monitoring to large areas of the home. Motion sensors use PIR motion detection. This type of motion detection monitors infrared radiation levels, which is natural radiation emitted from humans and pets. Most motion sensors can be calibrated to ignore low levels of infrared radiation (from pets) and focus on higher levels (humans). Motion sensors are an important feature of security systems since their high-pitched alarms will scare away burglars.
3. Door and Window Sensors
If a homeowner or resident can protect their home entrances, they can deter a vast majority of burglary attempts. Burglars focus on the front door, first-floor windows, and the side and back doors. About four percent of burglars will enter the home through the garage door, and less than two percent will attempt a second-floor window. When a homeowner or resident is able to protect all doors and windows from being accessed, they create a complete barrier against home intruders. For those living in San Diego, door and window sensors are a must-have.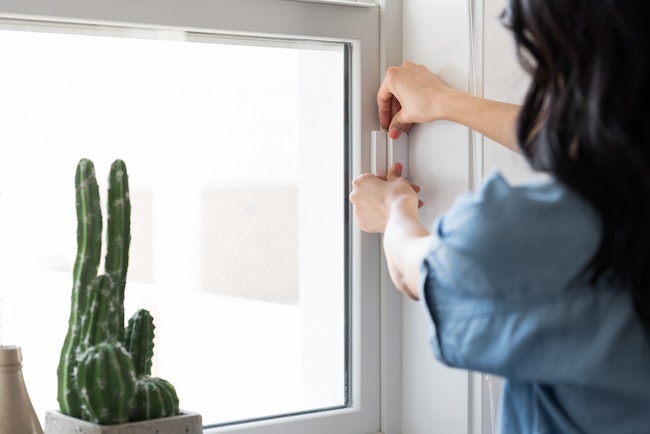 4. Professional and Remote Monitoring
When a burglar enters a home with an alarm system, the system will trigger a siren. This loud noise is meant to scare away the burglar. However, if the burglar chooses to continue the burglary, the alarms are nothing but loud noise. This is why having professional and remote monitoring is important. Professional monitoring is when the home security company watches over the alarms on the home. If an alarm triggers (and isn't dismissed as a false alarm), the company calls the police, and authorities are sent to the home. Remote monitoring is when the resident has full remote access to the alarm system, typically through a mobile app. The user can disable false alarms, arm and disarm the system, and call for help using a panic button. Having professional and remote monitoring ensures that those living in the home always have a protecting force watching over them.
5. Security Alarm Panel
Every successful San Diego alarm system needs a security touch panel. The touch panel on an alarm system connects the separate home automation to create an interconnected system of burglar alarms. The security access control panel also gives the resident a battery sense of security and functionality. When using a touch panel, the resident has better control over their home security system.
In San Diego, home security systems should also include other features such as fire alarms, carbon monoxide sensors, and medical alert devices.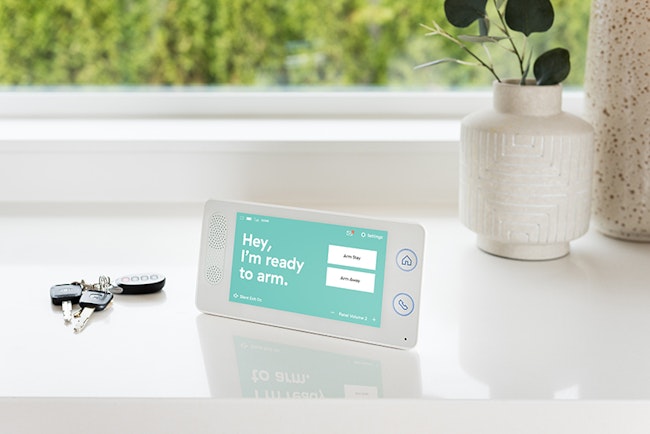 How Do You Find the Perfect Alarm Company for San Diego Residents?
Answer: San Diego residents should look for a transparent and honest home security company.
A San Diego resident has thousands of options for home security. From hardwired security companies that require a professional technician to wireless home security, every home is able to find an option that completes their security needs. The perfect alarm company for a San Diego resident will have features that make the company stand out. Here are five things that your San Diego alarm company should have:
1. Great Customer Reviews
When a customer buys an alarm system, they can leave a review. Typically, alarm company reviews combine the customer's experience with customer service and with the alarm equipment. If the customer was satisfied and the alarm surpassed their expectations, the person can leave a high-star review. On the other hand, if the customer was dissatisfied, they can leave a poor review. Customer reviews are an easy way to know whether or not the alarm company is worth your interest. A company with more than 4.5 stars is considered high quality.
2. Transparency
Your alarm company needs to be transparent. One of the most common complaints against some security companies is the fact that the companies aren't transparent. Some alarm companies require that their customers sign a contract in order to use the service. However, contracts are restrictive and difficult for customers. In San Diego, residents should look for companies that are entirely transparent about their products and do not require the customer to sign a long contract.
3. Cellular Installation
For those living in San Diego, the best alarm companies will use cellular products rather than wired or wifi. A cellular system using cellular connection and is entirely wireless. To set up cellular automation, the user only needs to turn it on, and it's ready to go. For San Diego residents, this is the most effective type of home security system.
4. Flexibility
As mentioned earlier, not every home is the same. Because of that, homeowners and residents of San Diego require flexibility in their home security systems. The best way to have flexibility is to have a wireless alarm system. Wireless alarms systems allow homeowners to install their security systems wherever they want. Additionally, the company itself needs to be flexible and understand that their customers have different wants and needs.
5. Fast Response Times
Possibly one of the most important qualities is fast response times. When a customer uses a home security company, they expect professionality, honesty, and protection. Part of the protection that home security offers San Diego residents is the promise that help will be on its way when it's needed. In order to fulfill this promise, the company needs to have a fast response time.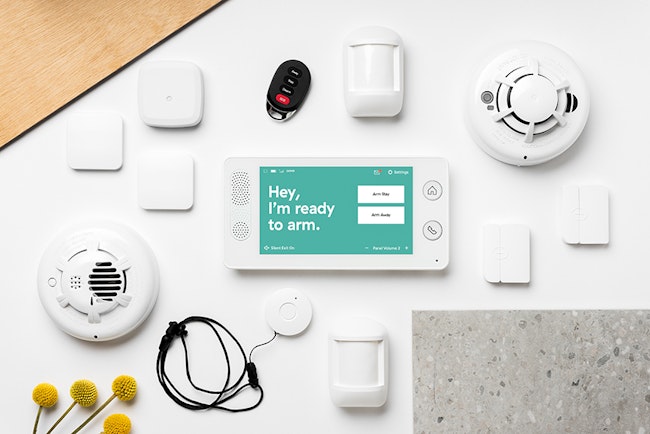 What Is the Best Option for Home Security San Diego?
Answer: Cove Security is the best option for home security in San Diego.
Although there are a variety of options for home security systems in San Diego, Cove is the best option. The company offers smart automation and security devices that promise to protect and secure your home. Cove offers everything from door and window sensors to indoor security cameras, and everything Cove offers is wireless. Because the system is wireless, customers can do more with their home security systems.
Cove also is contract-free and is ranked as one of the best-reviewed home alarm systems in the nation. Cove has 4.7 stars on Google Reviews. Not only that, but Cove is also inexpensive. For a complete Cove security system, customers only pay $15 a month. Other companies that offer quality products similar to Cove's products require their customers to pay over $30 a month, making Cove one of the best deals.
Cove has everything a San Diego resident needs in a home security system. The company has high reviews, high-quality equipment, excellent customer service, and affordable systems. The company is also well-known for its fast response times and easy installation.
Residents of San Diego should also use a Cove security system to get the most home protection.
Ready to get started?
Take this short quiz to build your customized system today!