Best Baltimore Security Systems | 2022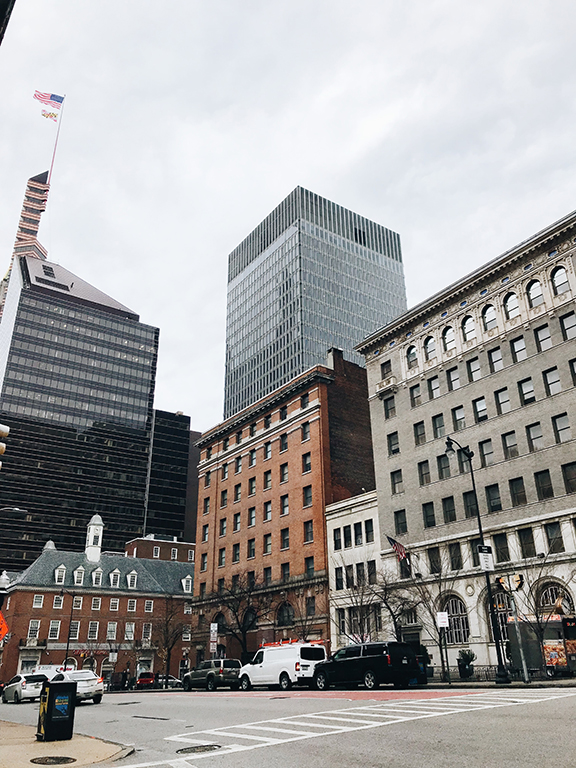 Is Baltimore Safe?
Answer: Baltimore is only safer than 2 percent of cities in the United States. So Baltimore is not a safe city.
Baltimore is a historic town located in Maryland on the East Coast. The city has a population of 619,493 people. Like most large cities, Baltimore sees high crime rates each year. According to the FBI Crime Reporting Statistics, Baltimore has a total of 38,317 reported crimes. However, since Baltimore's population is also high, how can we determine whether the area is safe or dangerous compared to a smaller town?
To determine the safety levels of a city or state, we look at the crime rates. Crime rates are reported as "the number of crimes per 100,000 people" and are calculated each year by the FBI. The FBI also creates a national crime rate, which acts as a baseline for crime in the United States. The national crime rate is the tool used to determine the safety of a city or state. Essentially, if an area has a crime rate that is higher than the national average, the area is considered more dangerous. And, on the other hand, if an area has a crime rate that is lower than the national average, the area is considered safer.
The national crime rate is separated into two types of crime: violent crime and property crime. The national average violent crime rate is 382 violent crimes per 100,000 people. According to the crime rate, a person living in the United States has a 1 in 261 chance of experiencing violent crime. The violent crime rates for murder, rape, robbery, and assault can be separated into the following numbers:
National Murder Rate: 5 murders per 100,000
National Rape Rate: 43 rapes per 100,000
National Robbery Rate: 86 robberies per 100,000
National Assault Rate: 247 assaults per 100,000
The national average property crime rate is 2,362 property crimes per 100,000 people, meaning a person living in the United States has a 1 in 42 chance of experiencing property crime. The property crime rates for burglary, theft, and car theft are:
National Burglary Rate: 376 burglaries per 100,000
National Theft Rate: 1,595 thefts per 100,000
National Car Theft Rate: 229 car thefts per 100,000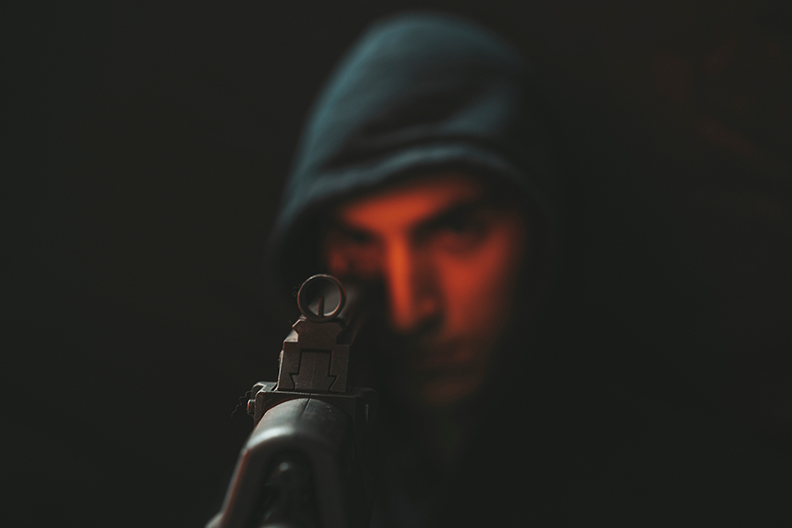 These crime rates help to establish a baseline that allows us to compare the crime rates in Baltimore. The Baltimore violent crime rate is 1,833 violent crimes per 100,000 people, which is 382 percent higher than the national average. There is a 1 in 54 chance of experiencing violent crime while living in Baltimore. The crime rates for murder, rape, robbery, and assault are:
Baltimore Murder Rate: 51 murders per 100,000
Baltimore Rape Rate: 59 rapes per 100,000
Baltimore Robbery Rate: 837 robberies per 100,000
Baltimore Assault Rate: 886 assaults per 100,000
A person living in Baltimore is nearly ten times more likely to be murdered, compared to the national average. Baltimore, in terms of violent crime, is not a safe place to live.
The property crime rate in Baltimore is 4,495 property crimes per 100,000 people. The property crime rate is 104 percent higher than the national average, meaning that those living in Baltimore have a 1 in 22 chance of becoming a victim of property crime. The property crime rates for burglary, theft, and car theft are:
Baltimore Burglary Rate: 999 burglaries per 100,000
Baltimore Theft Rate: 2,773 thefts per 100,000
Baltimore Car Theft Rate: 722 car thefts per 100,000
Baltimore's crime rates are incredibly high. AreaVibes created a poll on their website that asked those living in Baltimore how they felt about the crime they saw. The first question asked was, "How would you rate the amount of crime in Baltimore?" Of those who responded to the poll, 73 percent said, "Awful. Crime is rampant in this area." The second question was, "Do you feel safe walking alone at night in Baltimore?" Over 78 percent responded, "Not safe at all. I never walk alone at night." These responses reveal that a majority of those living in Baltimore do not feel safe in their neighborhoods.
The data gives us a quick answer to the question, "Is Baltimore Safe?" Baltimore is not a safe place to live. A person living in Baltimore has a 1 in 16 chance of experiencing either property crime or violent crime. Baltimore is safer than 2 percent of cities in the United States.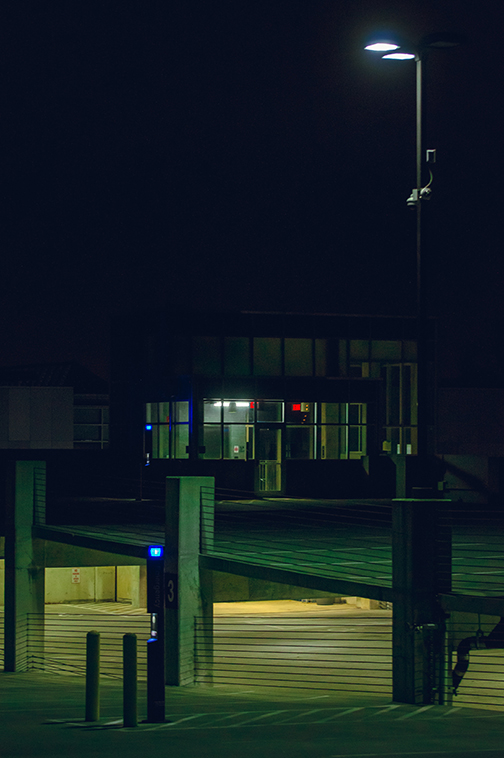 Do You Need Home Security In Baltimore?
Answer: Yes. All residents are encouraged to use home security by security professionals.
Those living in Baltimore should look for a way to prevent crime from occurring near their homes. Burglary and theft are incredibly common in Baltimore. A resident of Baltimore is three times more likely to experience a burglary. Burglars, according to a study conducted by the UNC Charlotte, are motivated by the need for drugs and money, in 88 percent of instances. A majority of these cases were motivated by the need for drugs (in 51 percent of those interviewed). Those seeking drugs to satisfy an addiction may be dangerous due to their need for the substance. In fact, the report says, "About 8% reported that they had been charged with homicide, 12% with robbery, and 7% with assault at some point in their past." Burglars can be dangerous, meaning that residents should be extremely cautious if they believe that a burglar is in the house.
It's important to know how to protect yourself from a home invasion or burglary attempt. According to UNC Charlotte, the best way to protect your home from burglars is to install a home security system. The study found four main things about security systems:
A majority of burglars considered alarms and outdoor cameras and other surveillance equipment before targeting a home.
About 60% of the burglars indicated that the presence of an alarm would cause them to seek an alternative target altogether.
Most burglars would try to determine if an alarm was present before attempting a burglary.
Among those that determined that an alarm was present after initiating a burglary, about half would discontinue the attempt.
Burglars don't want to be caught, and in most burglary cases, the burglar escapes without a trace. The FBI reports that only 13 percent of burglaries are solved, meaning that 87 percent remain open cases. Having a security system can drastically increase your chances of finding the burglar. Security experts claim that even one security device can drastically reduce the odds that a burglar will target the home. There are several features that home security systems include that make them effective against burglars: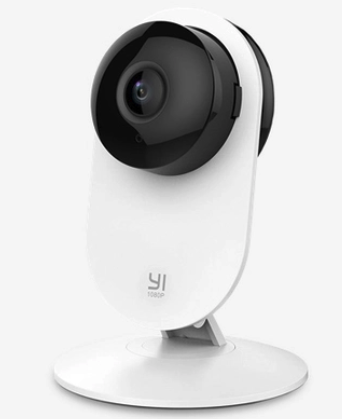 A security camera is an important part of any home security system. A surveillance system can be composed of outdoor or indoor cameras; each camera is meant to watch for suspicious activity near the home. A surveillance camera should be equipped with remote or professional monitoring and be motion-activated to maximize the protection that the camera offers. The best monitoring cameras should begin recording the moment that the camera senses movement and then stop recording once the movement is out of the frame. This type of motion sensor recording ensures that every important moment is caught on camera, without wasting the battery life on the device.
Having your house recorded and monitored is important for identifying potential burglars. If a burglar does target your home, you will need to have video evidence to show the local police station. The video evidence will help the police to identify and locate the criminal. Home security is lifeless without an indoor security camera.
According to various studies done, most burglars will enter the home through the front door. However, burglars will also enter the home through first-floor windows, backdoors, side doors, garage entrances, basements, and even the second-story window. Here's the breakdown of how burglars gain access to vulnerable homes:
34 percent use the front door
23 percent use a first-floor window
22 percent use a back door
9 percent use the garage door
4 percent use the basement
2 percent use a second-story window
Almost all burglars will use either a door or window to enter a home. Sadly, the doors and windows in most homes are vulnerable to break-ins. To protect your doors and windows from burglars in Baltimore, you can install door and window sensors.
A door sensor is a small unobtrusive device. It comes in two parts, with one part connecting to the door and the other to the door frame. When connected, the two parts should align. After the user arms the home security system, the device activates, sending an electrical current between the two parts. If the door is opened while the security device is armed, a siren triggers. The window alarm works in a similar manner and can be installed on any window. The second type of window alarm is called the glass break sensor. This type of alarm "listens" for the sound of glass breaking in a room. It can be placed in a room and then cover all of the windows in that area.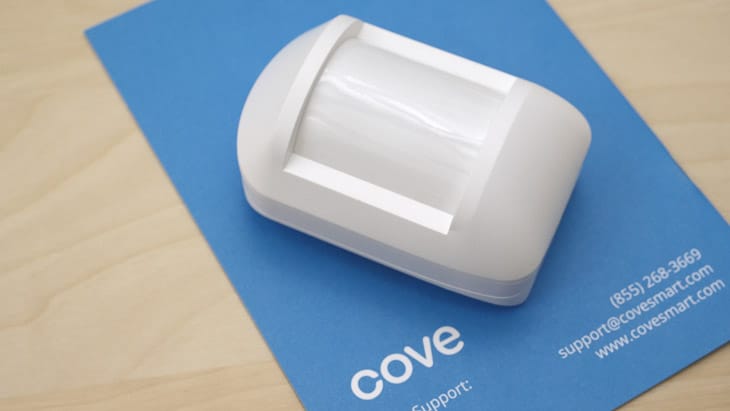 Having a motion detector in your home is important because it will scare away enterprising burglars. As the study from UNC Charlotte started, most burglars will stop pursuing the burglary if an alarm triggers. Burglars don't want to be caught, meaning that if there is a lot of noise, they're more likely to run. When an alarm triggers, the burglar knows that all eyes will turn to the house. The neighbors on the street will watch the home, and some will alert the police, ensuring that members from the local police station will be on their way to the home. Rather than risk being caught by the police, most burglars will make a choice to run instead. Motion sensors are another alarm that will trigger long before the burglar is able to steal anything from the home.
Motion sensors use PIR motion detection. Passive infrared motion detection is a type of motion sensor that senses infrared radiation. Infrared radiation is naturally emitted from all living things. PIR motion sensors can be calibrated as pet-friendly, making them a perfect addition to any alarm system.
Having a protected home is easier when using professional and remote monitoring. These two services offer security solutions for those who need additional protection for their home (such as those living in a crime-prone city like Baltimore). Professional monitoring is when the alarm company watches over the alarm in the home. If an alarm is triggered and the homeowner or resident doesn't flag it as a false alarm, the security company will call the police.
Baltimore residents may also feel more at ease using remote monitoring. With remote monitoring, the resident can monitor their own alarm system by using a mobile app. The mobile app gives the resident remote access to every device in the home. The resident can then silence a false alarm, disarm the system, or call for help from the app. Having professional and remote monitoring ensures that your home is protected every minute of the day.
At the center of every alarm system is the access control panel. The access control panel (also known as the touch alarm panel) acts as the control board for the system. From the touch alarm panel, the homeowner or resident can have complete control over their alarms. The alarm panel creates a centralized location for each automation. The security equipment in the home can be controlled and accessed from the alarm panel. To make the alarm panel secure, the user must enter a personalized alarm pin. This ensures that no one, except those who are authorized, can access the security equipment.
What Security Systems Are Available In Baltimore?
Answer: Cove Security is the best alarm system for Baltimore residents.
In Baltimore, you will find a wide variety of security systems that promise to keep Baltimore residents safe from crime. However, when looking for a security system in Baltimore, there are five main things that you should look for:
1. High Ratings
The first thing that you should look for in Baltimore security systems is the rating. When customers review a home security system, they are rating the customer service and the quality of the devices. If a customer feels like there was poor customer service or if the quality of the equipment didn't meet their expectations, the customer will give the company a poor review. Typically, companies that have reviews lower than three stars shouldn't be trusted since a majority of the customers gave poor reviews. Instead, look for a company that has high ratings. In Baltimore, customers should seek out companies that have higher than four stars.
2. Affordability
Your home security system should be affordable. When you buy a home security system, you're paying for your protection and security. However, if a system tries to soak up your wallet, you're paying too much for your system. Instead, look for systems that are priced reasonably. No customer should be paying more than $30 a month for their home alarm system and professional monitoring.
3. Flexibility
Every home in Baltimore is different. There is no "one system fits all" type of home security setup. Instead, look for an alarm system that is DIY, meaning that it can be customized to your home without any additional expenses. Often, the best and more secure alarm systems are easy to work with and easy to install. If the installation of the alarm system costs extra, it's not the right pick for you.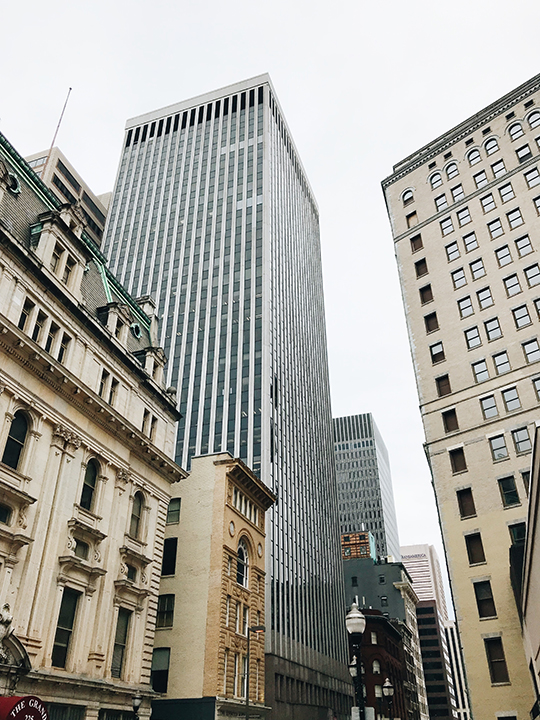 4. Honesty
Your home security company needs to be honest. They should never push or persuade you to sign up for something you're not interested in getting. Most importantly, if you're not interested in being in a home security contract, avoid it. There are hundreds of home security companies that don't require a contract when you sign up for their equipment. Most of these companies work on a month-to-month basis, allowing the customer to cancel anytime if they are unsatisfied with the alarm. Contracts signify some layer of distrust between the company and the buyer. Instead, look for a company that doesn't require a contract.
5. Risk-Free Trial
The final thing that you should look for in a Baltimore alarm company is the opportunity to sign up for a risk-free trial. A risk-free trial means that you can use the system for a certain amount of time and then decide whether you want to keep it. This shows that the alarm company is confident in its product. This confidence nearly guarantees that you will be getting a premium product.
One of the most popular home security systems in Baltimore is Cove Security. It offers everything a Baltimore resident is looking for in a home security system. Cove is rated 4.8 stars on Google Reviews and is only $15 a month for full professional monitoring. The home security system is also DIY and extremely flexible. When signing up for Cove, customers can have a 60-day risk-free trial to see if they like the system. After the 60 days, Cove customers can use Cove for as long as they want, with no contracts or hidden fees.
Cove Security is the best home security system for Baltimore residents.
Ready to get started?
Take this short quiz to build your customized system today!