Best Home Security in Seattle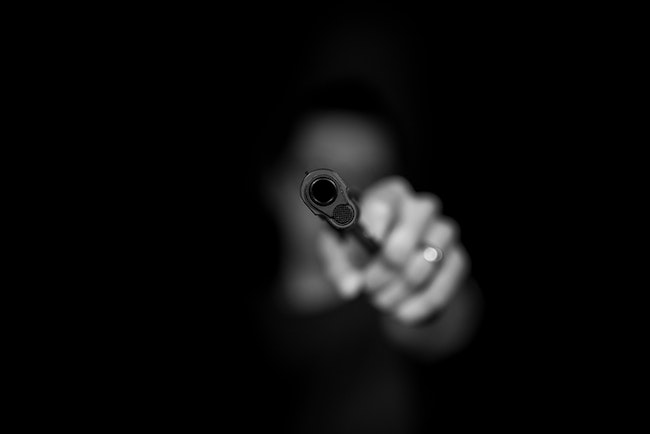 Do you need a home security system while living in the Seattle area? Seattle has one of the highest burglary rates in the nation, making it a fairly dangerous place to live. Installing a home security system can protect your home from property crime and home invasions. Here's everything you need to know about using a home security system in Seattle.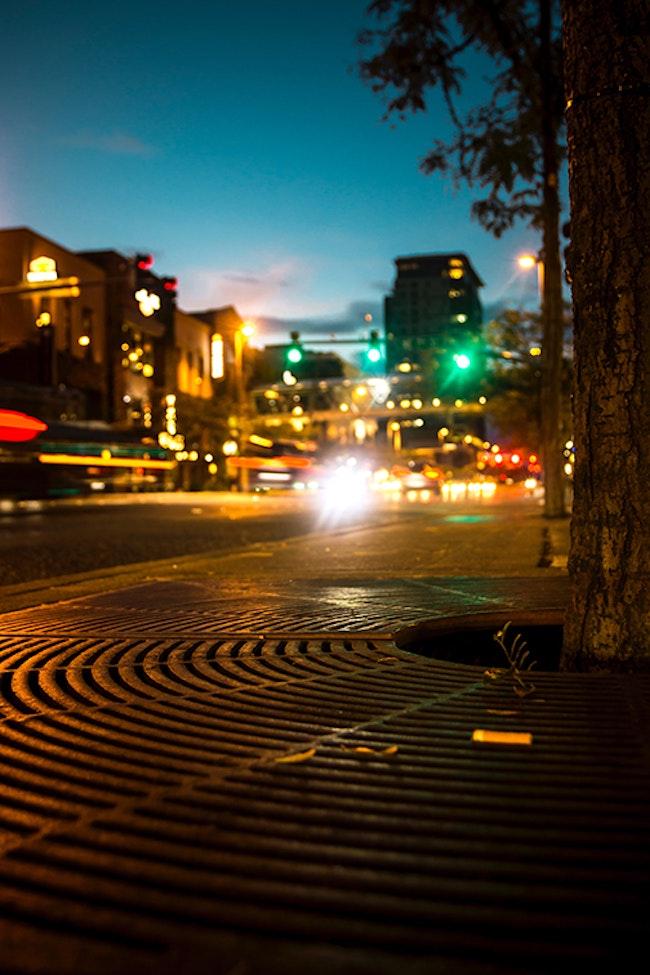 Is Seattle Safe?
Answer: Seattle is safer than two percent of cities.
Seattle is the largest city in Washington. Over 744,955 people are living in Seattle. With the high population, there are also high reports of crime. Every year, there are 43,298 crimes reported in the city. With this much crime, is Seattle a safe or dangerous place to live?
To determine whether a city is safe or dangerous, we will need to compare the reported crime rates to the national crime rate. The FBI's national crime rate is published every year to give residents of the United States a baseline for crime. They can use the national crime rate as a measuring tool. If a city's crime rate is higher than the national average, they know that the area is more dangerous. If the city's crime rate is lower, the city is safer.
The national crime rate is separated into two types of crime: violent crime and property crime. Violent crime includes murder, rape, robbery, and assault. Violent crime is the most severe type of crime because it causes bodily or emotional harm to another individual. Property crime includes burglary, theft, and car theft. These types of crimes don't cause physical harm to another person but instead involve monetary losses.
The national average violent crime rate is 382 violent crimes per 100,000 people, which means a person living in the United States has a 1 in 261 chance of experiencing violent crime. The violent crime rates for murder, rape, robbery, and assault can be separated into the following numbers:
National Murder Rate: 5 murders per 100,000
National Rape Rate: 43 rapes per 100,000
National Robbery Rate: 86 robberies per 100,000
National Assault Rate: 247 assaults per 100,000
Typically, the property crime rate is significantly higher than the violent crime rate. The national average property crime rate is 2,362 property crimes per 100,000 people, meaning a person living in the United States has a 1 in 42 chance of experiencing property crime. The property crime rates for burglary, theft, and car theft are:
National Burglary Rate: 376 burglaries per 100,000
National Theft Rate: 1,595 thefts per 100,000
National Car Theft Rate: 229 car thefts per 100,000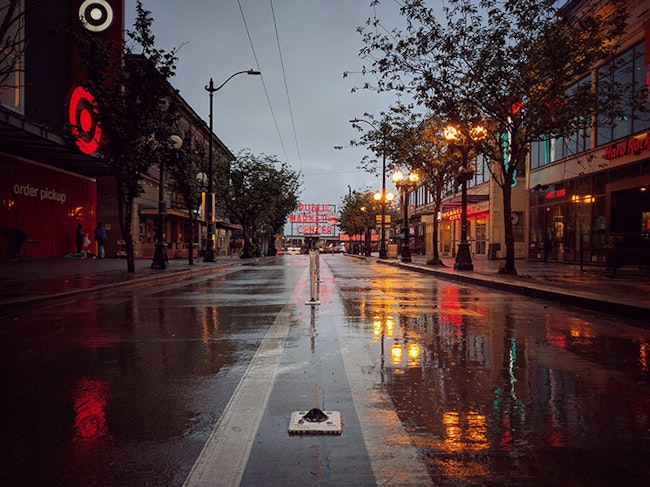 Seattle's crime rates can be easily compared to the national crime rate. In Seattle, the total crime rate, including both property crime and violent crime, is 5,829 crimes per 100,000 people. This means that a person living in Seattle has a 1 in 18 chance of experiencing crime. The total crime rate in Seattle is also 126 percent higher than the national average. Violent crime in Seattle is fairly high, with 680 violent crimes per 100,000 people. The violent crime rates for murder, rape, robbery, and assault are:
Seattle Murder Rate: 4 murders per 100,000
Seattle Rape Rate: 43 rapes per 100,000
Seattle Robbery Rate: 86 robberies per 100,000
Seattle Assault Rate: 247 assaults per 100,000
The property crime rate in Seattle is 5,149 property crimes per 100,000 people. This means that the average Seattle resident has a 1 in 19 chance of experiencing property crime. The property crime in Seattle is 134 percent higher than the national average. The property crime rates in Seattle for burglary, theft, and car theft are:
Seattle Burglary Rate: 1,075 burglaries per 100,000
Seattle Theft Rate: 3,529 thefts per 100,000
Seattle Car Theft Rate: 544 car thefts per 100,000
One of the most surprising facts about crime in Seattle is the burglary rate. The burglary rate in Seattle is 285 percent higher than the national average. A resident of Seattle has a 1 in 93 chance of experiencing burglary (compared to the national average of 1 in 358). Those living in Seattle should protect their homes from potential crime.
So, is Seattle a safe place to live? Seattle is only safer than four percent of cities in the United States, which means that 96 percent of the country is safer than Seattle. Seattle isn't the safest place to live; however, that doesn't mean that every neighborhood is dangerous. Typically, in a city, crime is concentrated in specific areas. This means that residents should try to avoid crime-dense areas. Residents can find which areas are more crime-prone by checking their area code in a crime map.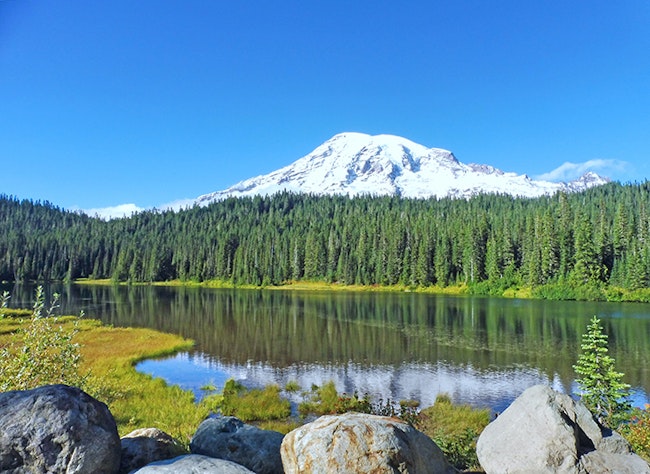 Do You Need Home Security In Seattle?
Answer: Yes, all Seattle residents should install a home security system.
Home security systems have the biggest impact on whether a home becomes a target for property crime. Home security can change the way a potential burglar sees your home. According to a study called "Understanding Decisions to Burglarize From the Offenders Perspective" (conducted by UNC Charlotte), 49 percent of burglars will plan the burglary beforehand. This means that the burglar will scout the home and look for possible entrances and barriers, ensuring that they will be able to successfully burglarize the home. Because so many will look at the home before attempting to enter, home security systems are a deterrent. UNC Charlotte discovered four main facts about burglars' reactions to home security systems. The following four points are quoted directly from UNC's study:
Within a broad set of potential target hardening deterrents, alarms and outdoor cameras and other surveillance equipment were considered by a majority of burglars.
About 60% of the burglars indicated that the presence of an alarm would cause them to seek an alternative target altogether
Most burglars would try to determine if an alarm was present before attempting a burglary.
Among those that determined that an alarm was present after initiating a burglary, about half would discontinue the attempt.
Home security systems are an effective deterrent for burglars, especially in Seattle. In 2019, a Washington state new station, KGW8, interviewed 86 convicted burglars. They asked a variety of questions to gauge what deterred them from targeting a home in Washington. One of the questions asked was, "If a home alarm system went off, what would you do?" The burglars responded that they would leave the area immediately if they couldn't figure out how to turn off the alarm within a few seconds.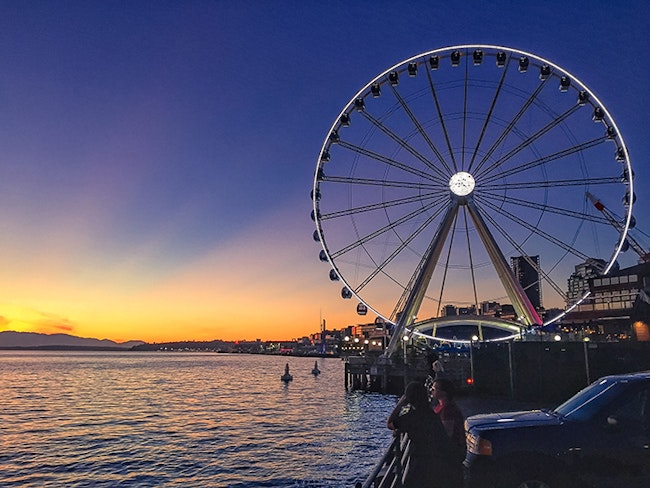 Another question asked was, "If there was a security camera visible, would it keep you from breaking in?" Again, the burglars responded that security cameras were a huge deterrent because it increased the likelihood of them getting caught. They would avoid homes that had outdoor security cameras, a doorbell camera, or an indoor surveillance system.
The final question asked by KGW8 was, "What is the one thing homeowners can do to avoid being burglarized?" The answers varied. Some gave simple answers like, "Get a camera and make it visible!" Another replied, "Home alarm, know your neighbor so they can report suspicious people around the neighborhood." Out of all the burglars who responded, most recommended using a home security system.
These Washington burglars were remorseful and wanted to help homeowners avoid burglars in the future. Almost every burglar interviewed in the survey recommended that homeowners install a home security system to protect their loved ones and belongings. Typically, burglars are desperate and will burglarize a home in order to gain access to money and drugs. Because of their desperation, they are more likely to run when they hear the alarm blaring from a residential security system.
Should a Seattle home install a monitoring service to protect their property? Absolutely yes. According to numerous studies that interviewed convicted burglars, video surveillance is one of the most effective ways to protect a house. However, not every alarm company in Seattle is up to the job. Some security solutions provide more problems than answers. Occasionally, an alarm company in Seattle will attempt to sell products that aren't able to protect the home. As you continue reading this article, you will learn which products and services are essential and which are unnecessary. This article is meant to guide Seattle residents to choose the best alarm monitoring system for their home.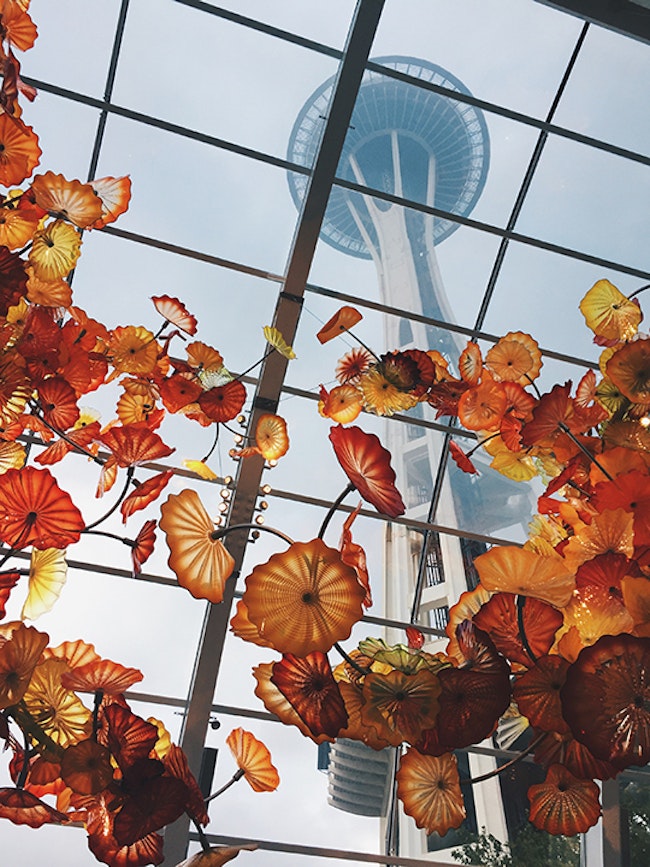 Which Home Security Products Should Seattle Residents Use?
Answer: Seattle residents need indoor cameras, door and window sensors, motion sensors, and other safety products.
To get the best protection from a home security system, you need the right products. Some products are extremely beneficial and will help maintain a perimeter of safety around your home and property. Other products are simply for show and often do not provide the same level of protection. For those living in the Seattle area, here are the home security products that will provide the best protection for your home.
1. Indoor Security Camera
Every home, apartment, and business in the Seattle area should install an indoor security camera. According to the KGW8's survey, homes featuring an outdoor security camera may signal to some burglars that there are precious items inside the home. In some cases, an outdoor security camera may pose a risk to your home. Instead of using outdoor surveillance cameras, install an indoor camera.
Indoor cameras offer the same benefits as outdoor cameras (monitoring, surveillance, and audio recording), but lack the potential drawbacks. Homes need to have a security camera installed to provide visual proof of a burglary. Having a camera also helps alarm companies to offer more effective professional monitoring. If the alarm system comes with remote monitoring, having an indoor camera will also give the resident access to live video footage of the inside of the home. Indoor cameras can double as nanny cams, granny cams, pet cameras, and baby monitors.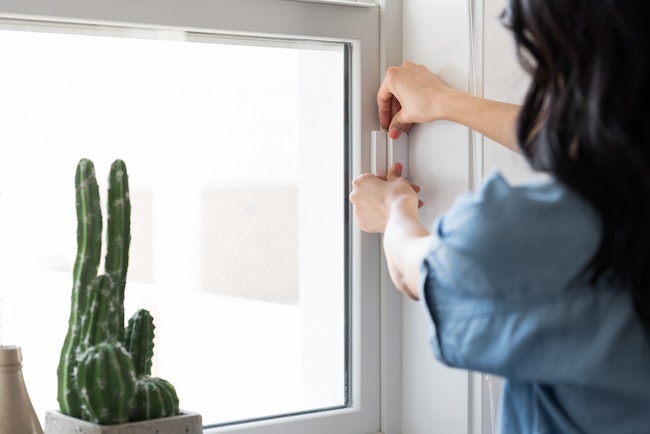 2. Door and Window Sensor
In almost every burglary case, the burglar entered through a first-floor window or door. In only two percent of burglaries, the burglar entered the home through a second-story window. Burglars want to enter a home as quickly as possible and make as little noise as possible. KGW8 asked in their survey of 86 convicted burglars, "How did you typically break into a home or apartment?" One inmate responded, "I would kick in the door rather than break the glass. Loud bangs are better than loud glass breaking, plus you run the risk of getting cut." Many burglars have the same concerns and are more likely to kick down a door than break a window for fear of making too much noise in a neighborhood. In a majority of home break-ins, the burglar will simply enter the home through an unlocked door or window. Some studies have shown that up to 20 percent of Americans leave a door or window unlocked when they leave their home.
Door and window sensors help to make up for the weaknesses that doors and windows face. A door sensor is placed on the door and door frame. When the door is closed, the two parts of the sensor will connect and create an electrical current. If the door opens while the alarm is armed, the device triggers a siren that is meant to alert neighbors, call the alarm company, and scare away the intruder. Window sensors work similarly to door sensors. If the window is opened while the sensor is armed, it will trigger a siren. Door and window sensors are one of the best devices to scare away intruders because they trigger a loud noise regardless of whether the door is locked or unlocked.
3. Motion Detector
Motion sensors are small devices that are used inside the home. They are typically installed in corners of rooms and can detect movement up to 40 feet away. The sensor uses PIR motion detection, which detects infrared radiation. When infrared radiation enters the sensor's range, the motion detector triggers the alarm. Motion detectors act as a second form of protection for your home.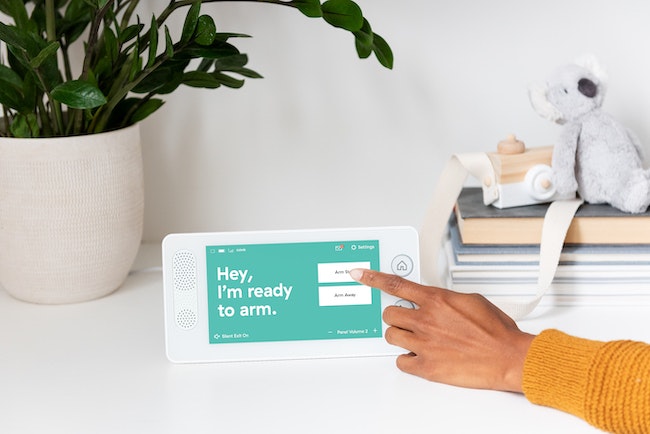 4. Touch Alarm Control Panel
There are two types of alarm systems: local alarm systems and interconnected alarm systems. A local alarm system is composed of separate devices that aren't connected. If one device triggers, it sounds a single alarm but does not connect back to a monitoring station or alarm company. These alarm systems are not recommended since there is no way to monitor the alarm system remotely.
Most security professionals recommend using an interconnected alarm system. Interconnected alarms are connected to a central alarm panel (either through hardwiring, wifi connection, or cellular connection). The central alarm panel then monitors the different alarms and sends updates to a third party. In most cases, the alarm company will monitor the updates from the alarm system. If a sensor is triggered, the alarm company will alert the local police.
5. Smart Safety Equipment
The US Fire Administration reports 7.1 deaths per 1,000 fires in Washington state, which is higher than the national average fire death rate. In a majority of severe fire injuries and deaths, the residents living in the building did not use a working fire alarm. Having a working fire alarm is vital while living in Washington due to the state's high fire risks. While living in Washington, it's important to protect your home from the dangers of fire and carbon monoxide. Residents of Seattle can prevent severe fire damage in their homes by installing a smoke detector or smart thermostat. These devices are vital to providing the best protection for homes and families. Although fire alarms aren't typically considered when looking for a home alarm system, they are an essential feature of any safe home.
Residents of Seattle should also look for the following services:
Professional Monitoring. When a service offers professional monitoring, it means that the alarm company will monitor your home. If an alarm triggers, the alarm company will check for false alarms and send the local police to your home. Remote Monitoring. When the alarm company hands over the control to the resident, it is called remote monitoring. With remote monitoring, the resident has full access to the alarm system through an app on their mobile device. The resident can control the alarm system, arm the alarms, disarm the alarm, and disable false alarms from the mobile app.
When choosing an alarm system in Seattle, always choose the features that will give the most benefits to your home.
What Should You Look for In a Security Company in Seattle?
Answer: Seattle residents need an alarm company with good reviews, no hidden fees, and easy installation.
Even if you know which devices you want in your security system, you will still need to choose the alarm company. Alarm companies vary from professional to semi-professional. Some companies have earned a near five-star rating and others are rated below two-stars. Knowing what's important in a Seattle company is vital to customer satisfaction. Here are five things you need in a Seattle alarm company:
1. Great Reviews
The first thing you should check when hearing about an alarm company is its customer reviews. When customers buy an alarm system, they get first-person access to the customer service, features, and equipment of that company. Once they've used the product for some time, they can leave a review, commenting on what they liked and things they didn't like. These reviews help bring transparency to the company for future customers. When looking for an alarm system, always check the reviews.
An alarm company that is highly rated will have above four stars, while a poorly rated company will have below three stars. This ranking helps you know more about the customer service of that company and how quickly a representative will help resolve your concerns. This also shows the product quality and if the alarm company is giving its customers what was promised.
2. No Hidden Fees
Transparency and honesty are two of the most important features of an alarm company. No customer wants to sign a five-year contract only to learn that they need to pay thousands of dollars to cancel the contract. Contracts are intimidating to many people. When a company asks you to sign a contract, they're asking you to quickly find the answers to questions like, "Will I still want this product in a year?" or "Will I still be living in this area in two years?" Often, contracts make customers squeamish.
Instead of signing the five-year contract typical of many companies, look for an alarm company that is honest and transparent. Many alarm companies in Seattle have stopped requiring contracts in order to offer a better, customer-based service.
3. Easy Installation
When installing an alarm system, there are two types of companies: DIY and professional. A professional installation alarm requires a team of technicians to enter your home and redo the wiring of the house. This is often a lengthy process that requires the customer to pay several hundred extra dollars. On the other hand, a DIY alarm system can be installed by the customer in less than 20 minutes, with no additional fees. DIY alarm companies are also wireless, less expensive, and more energy-efficient.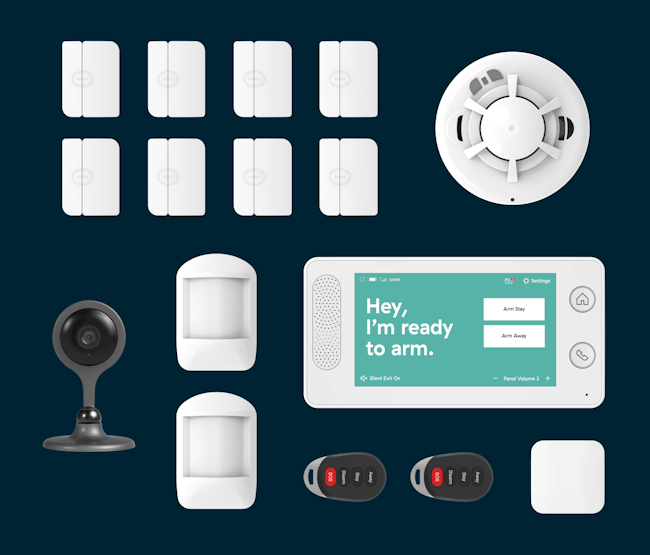 What Is the Best Home Security System for Seattle Residents?
Answer: Cove Security is the best alarm system for Seattle Residents.
Cove Security is ranked as one of the best alarm companies in the nation. Cove is a newer alarm system on the market and has changed the way residents of Seattle see alarm companies. Five main things make Cove stand apart from the crowd:
1. Cost-Effective
Cove is one of the most cost-effective alarm systems in Seattle (while still retaining quality). For complete professional monitoring, Cove is only $15 a month. This includes monitored indoor security cameras, motion sensors, door and window alarms, and fire alarms. Each device is cellularly monitored, meaning that they are more efficient and reliable than other alarm systems.
2. Transparent
Cove is a transparent company. They are honest with their customers and tell them everything they need to know about the alarm system before the customer signs up. Most importantly, Cove is a contract-free alarm company. With Cove, customers won't sign a five-year or two-year contract. Instead, the customer can use the alarm system until they don't want it. Cove is confident enough in their products that they don't have to rely on long-term contracts.
3. DIY Alarms
Cove is a DIY alarm. This means that the entire system is wireless and is incredibly easy to install. The Cove alarm system is shipped to the front door of the customer. When the customer receives the package, they can open it and begin setup. The entire installation of the alarm system should take no more than 15 minutes.
4. Great Customer Ratings
Cove's customer reviews are incredible. Cove has earned 4.8 stars out of five stars on Google reviews from happy customers. Over 95 percent of Cove's reviews are positive, making Cove one of the industry's highest-rated alarm companies. Cove's customers love their alarm systems.
5. Free Trials
Cove is confident in their alarm systems. In fact, Cove is so confident that they promise a free trial for their potential customers. Customers can use the Cove alarm system for 60 days to make sure that they love it. At the end of the trial, the customer can return the system if they don't like it and receive a full refund. Seattle customers love Cove's free trial.
Ready to get started?
Take this short quiz to build your customized system today!