Complete Guide to Home Security Tucson | 2022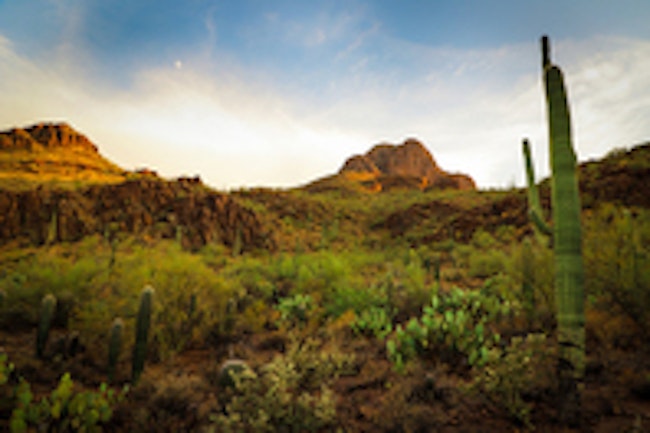 Is Tucson a Safe Place to Live?
Answer: Tucson is safer than three percent of cities in the United States.
Tucson, Arizona, has a population of 545,000 people and is the second-largest city in Arizona (with Phoenix taking first place). Cities with high populations typically have high crime rates, which means that homeowners and renters are significantly more likely to become the target of violent and property crime. How likely is burglary while living in Tucson?
To determine whether Tucson is a safe place to live, we can compare Tucson's crime rates to the national crime rate. The national crime rate acts as a baseline for crime in the United States. If a crime rate is higher than the national average, it means that the area is more dangerous than usual and that residents of that area should be careful and cautious when it comes to dealing with crime.
According to the FBI crime reports, a resident in the United States has a one in 261 chance of experiencing violent crime. The national average violent crime rate is 382 violent crimes per 100,000 people. The reported violent crime rate can be broken down into specific crime rates for murder, rape robbery, and assault. The crime rates for murder, rape, robbery, and assault are:
National Murder Rate: 5 murders per 100,000
National Rape Rate: 43 rapes per 100,000
National Robbery Rate: 86 robberies per 100,000
National Assault Rate: 247 assaults per 100,000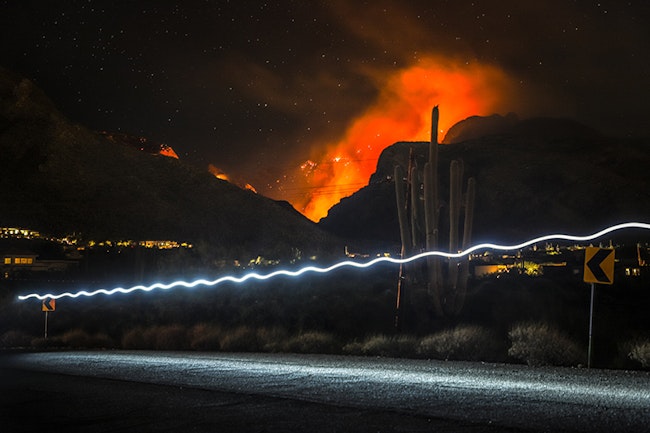 Property crimes are the most commonly reported crime. A person has a one in 42 chance of experiencing property crime, making it fairly likely that a person will experience multiple property crimes in their lifetime. The national average property crime rate is 2,362 property crimes per 100,000 people. The property crime rates for burglary, theft, and car theft are:
National Burglary Rate: 376 burglaries per 100,000
National Theft Rate: 1,595 thefts per 100,000
National Car Theft Rate: 229 car thefts per 100,000
In Tucson, the total crime rate is 121 percent higher than the national average, meaning that Tucson residents have higher odds of experiencing violent crime and property crime. Tucson's violent crime rate is 94 percent higher than the national average, with 737 violent crimes per 100,000 people. A person living in Tucson has a one in 135 chance of experiencing violent crime. The violent crime rates for murder, rape, robbery, and assault in Tucson are:
Tucson Murder Rate: 8 murders per 100,000
Tucson Rape Rate: 93 rapes per 100,000
Tucson Robbery Rate: 227 robberies per 100,000
Tucson Assault Rate: 406 assaults per 100,000
To avoid becoming a victim of violent crime, residents should stay away from high crime areas and carry personal protection such as pepper spray or a mobile safety alarm. These devices can help protect those living in dangerous areas if they are approached by someone who means harm.
The Tucson property crime rate is 125 percent higher than the national average, with 4,954 property crimes per 100,000 people. This means that residents have a one in 20 chance of experiencing property crime. Property crime is extremely common in Tucson, and residents should be careful to take the appropriate precautions in order to limit their exposure to property crime. The property crime rates for burglary, theft, and car theft are:
Tucson Burglary Rate: 606 burglaries per 100,000
Tucson Theft Rate: 3,870 thefts per 100,000
Tucson Car Theft Rate: 477 car thefts per 100,000
Crime in Tucson is common, which is why security experts highly recommend that residents take a number of precautions to prevent crime in their homes or neighborhoods. One of the most recommended options is to have a home security system. In the next section of the article, we will learn whether a home security system is a successful way to protect a Tucson home.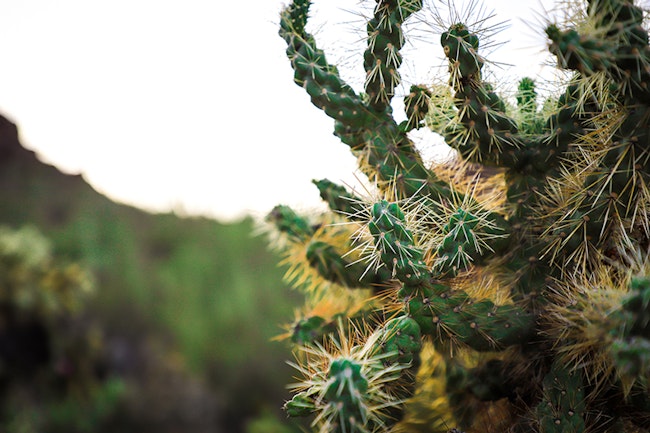 Do You Need a Home Security System in Tucson?
Answer: Yes. Those living in Tucson need home alarm systems.
Homes face a variety of threats, from fires to carbon monoxide. However, one of the most common threats to a home is burglary. A burglar is a person who gains unlawful entry to a home. In most cases, the burglar enters the home through the front door and steals over $2,000 of property. Many burglars look for money and drugs and escape the home in under twenty minutes. Because of this, only 13 percent of burglary cases are ever solved.
Burglaries are highly concerning, especially to homeowners and renters who have young children or pets. It's difficult to feel safe in a home after the home has been burglarized. And, if a home has been targeted for a burglary once, it's just as likely to be targeted a second time if the homeowner doesn't fix the home's security.
A Tucson resident can use a monitored security system or an unmonitored security system to protect their home. Which is better?
Both types of security systems will trigger an alarm if a burglar enters the home. However, there is one crucial difference between the two types of alarm systems. An unmonitored alarm's protection ends when the alarm triggers. The unmonitored alarm system won't call the police or alert a third party of the danger. Once the alarm triggers, the unmonitored equipment stops protecting you. A study conducted by UNC Charlotte found that having a home alarm system will deter 60 percent of burglars. Of the 40 percent of burglars who aren't deterred by an alarm system, 20 percent will stop burglarizing the home when the alarm triggers. In total, this means that 80 percent of burglars are deterred by the presence of an active home security system. However, 20 percent of burglars will continue to burglarize the home even after the alarm triggers. In this case, the unmonitored alarm system leaves the home entirely unprotected.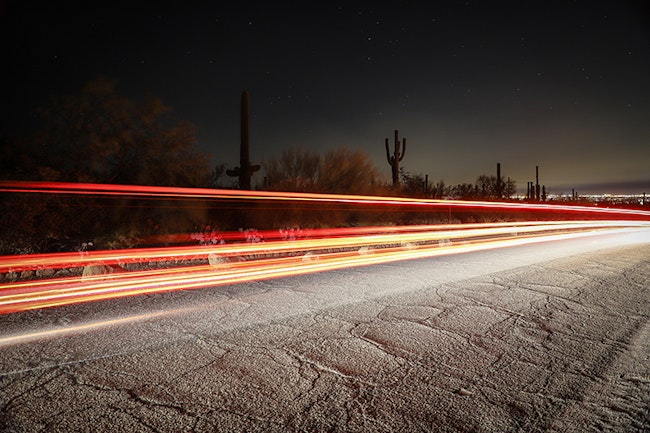 Unmonitored alarm systems don't use a security camera system (which would classify the system as remotely monitored). If a burglar breaks into an unmonitored home, the alarm system will be unable to record evidence of the burglar without a security camera. Essentially, when the police arrive and collect evidence, there will be nothing to prove the burglar's identity. For this reason, home security experts exclusively recommend using a monitored burglary system.
A monitored burglar system includes home automation that creates a monitored smart home. The homeowner's security equipment installed in a smart home can be monitored through a remote mobile app or monitored using professional monitoring. Both options use an indoor security camera to record evidence and allow the monitoring service to see the burglar's identity. When a home uses video surveillance paired with remote monitoring or professional monitoring, the odds of catching the burglar increase dramatically, making a monitored security system the best security solution.
For Tucson residents, a home security system is essential. Homeowners and residents living in Tucson are significantly less likely to become the target of a burglar if they have a home alarm system to protect their homes. Homes with home security are 400 percent less likely to be burglarized compared to homes in Tucson without security. Tucson residents should highly consider installing a home security system to protect their property and families from burglary, theft, car theft, and home invasion.
What Are the Best Security Products For Tucson Residents?
Answer: Tucson residents need door and window sensors, video surveillance, and motion detection.
Home security products are better equipped to protect homes. In fact, the most effective security systems consist of a simple combination of four security devices. Here are the four things that every Tucson homeowner and renter needs in order to get the most out of their home protection:
In a majority of burglaries, the criminal entered the home using the front door, back door, or garage door. If the homeowner is able to stop the criminal from entering the home through one of these main entrances, the burglar will have no way of getting into the home. The best way to prevent burglars from entering the home is by using a door sensor. Door sensors are small, discreet devices that can be installed on any door in the home. When the alarm is activated and armed, it creates an alarm barrier. If the door opens while the system is armed, the door alarm triggers and sets off a siren in the home. Smart door alarms will also alert the alarm company and homeowner (through a mobile app) that the home's door has opened. By triggering an alarm, door sensors prevent a vast number of burglaries every year. Tucson homeowners should install a door sensor on every door leading outside.
When a burglar doesn't enter the home through a door, they use a first-floor window. First-floor windows are at the perfect height for burglars to either open the window from the outside or break the glass and climb through. Window sensors prevent either of these from happening successfully. When a window sensor is installed, it triggers an alarm if the window opens. This prevents burglars from getting through an unlocked window. Additionally, homeowners can install glass break sensors, which are placed in a room and listen for the frequency of glass breaking. If glass breaks, the alarm triggers. Every homeowner in Tucson should have window sensors on every window and a glass break sensor in every room.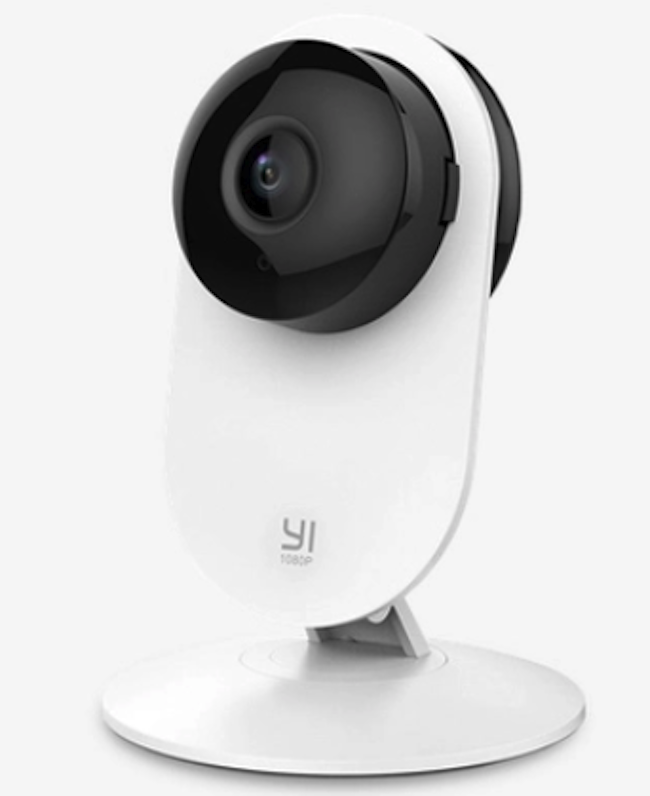 A home security camera's main purpose is to provide peace of mind for the homeowner and evidence for the police. An outdoor camera has shown to both deter and attract burglars, meaning that indoor cameras are the most recommended option for home security. An indoor camera will help to protect the home from burglary as well as provide evidence if the burglary occurs. Indoor home security cameras with remote monitoring can also double as nanny cameras, pet monitors, and baby monitors to help set the parents' minds at ease.
The final security equipment that every home in Tucson needs is a motion sensor. Motion sensors are small devices activated by infrared radiation. The installation of a motion sensor is incredibly easy because the device only needs to be placed in an area and then armed with the rest of the security system. Security professionals recommend using motion sensors as a backup to door and window sensors. If for any reason, the burglar was able to get by the other sensors without triggering them, the motion detector will set off an alarm the moment the burglar steps into the room.
Homeowners and renters are welcome to add more devices to their security system to make them feel more comfortable. Some homeowners enjoy having a separate doorbell camera or a smart lock system. However, Tucson residents shouldn't feel pressured into purchasing additional security products. Residents will receive full protection for their home by using door and window sensors, an indoor security camera, smoke detectors, carbon monoxide detectors, and flood sensors.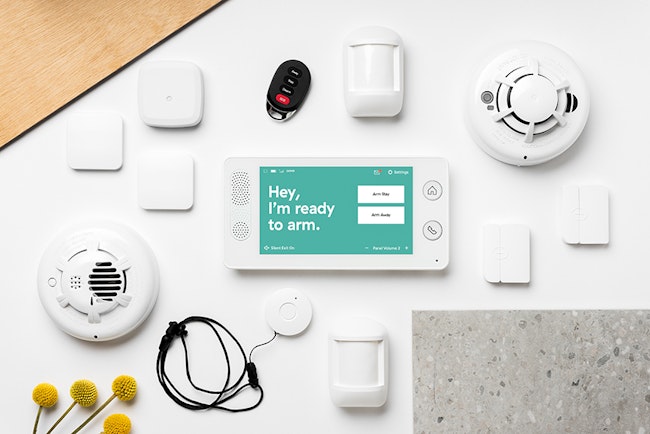 When Should You Upgrade Your Home Security System?
Answer: Residents should update their alarm systems regularly to stay better prepared against advanced burglar techniques.
Some homeowners currently use home security systems, but the devices are out of date, and the alarm company is slow to respond. When using a home security system, the homeowner or renter wants to feel comfortable relying on the company. If the company or products fail for any reason, the customer should consider upgrading the alarm system. Here are five signs that it's time to replace your alarm system:
The entire alarm system is hardwired. If the entire system relies on hardwiring in the home, you should consider upgrading to a wireless home security system. Wireless monitoring is better equipped to protect the home because the homeowner doesn't have to worry about the burglar cutting the power to the house (which renders hardwired alarms useless).

Your alarm system has frequent false alarms. When you have to turn off more false alarms each month, it's time to replace the alarm system. Over time, products decay and become less effective. If a shadow triggers your alarm system, you should replace the alarm with an updated alarm system.

Your bill is increasing monthly. When an alarm company feels that they have a consistent client base, some will attempt to gradually increase home security costs. However, this is unfair to the homeowner. Instead, look for a new alarm company that has a consistent price.
Tucson residents can upgrade their home alarm systems by replacing their existing alarms with the wireless Cove alarm system. Cove's alarms can be installed with easy DIY installation, ensuring that the switch between alarm systems is flawless and stress-free.
Ready to get started?
Take this short quiz to build your customized system today!