Do homeowners, renters, and business owners in Nashville need home security? How does home security protect residents from burglary? Nashville residents are at risk for burglary and other property crimes, making it vitally important to have access to systems and devices that can protect them from property crime in their neighborhood. In this article, Nashville residents will learn why having a home security system could change their lives.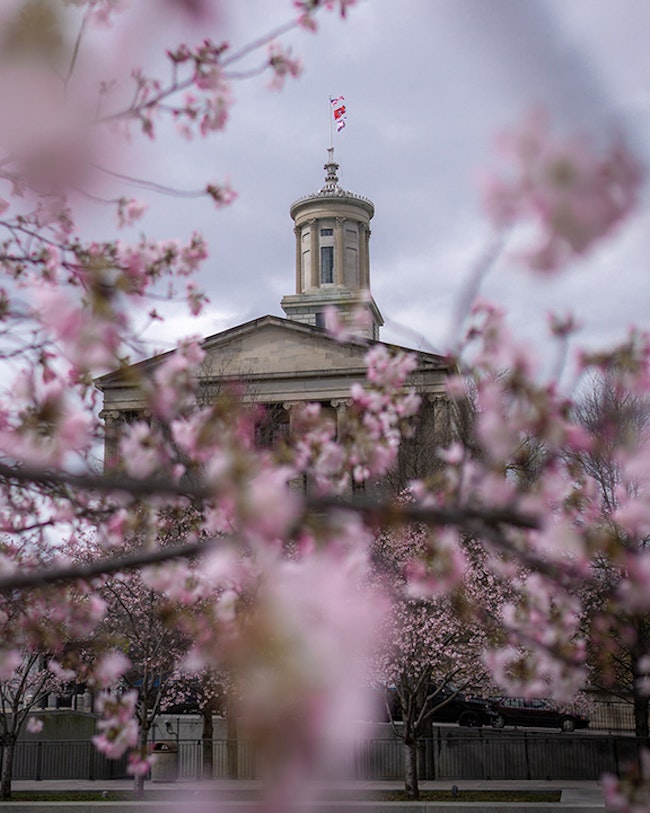 Is Nashville Safe?
Answer: Nashville is safer than three percent of cities in the United States.
Nashville is one of the most well-known cities in the United States, with over 15.2 million visitors to the city each year. Because the city is such a popular tourist destination, is the crime rate inflated? Many residents of Nashville worry about crime due to recent crime spikes in certain Nashville neighborhoods. According to the FBI's crime rates, Nashville's crime rate is 99 percent higher than the national average. NeighborhoodScout reports that 97 percent of cities in the United States are safer than Nashville.
However, what does this mean for Nashville? And how likely is it that a resident of Nashville will experience crime? The national average crime rate is an easy way to measure crime rates in a particular city. The national crime rate acts as an average, meaning that if a city has a higher crime rate than the average, it is more dangerous.
According to the FBI, residents in the United States have a one in 261 chance of experiencing violent crime. The national average violent crime rate in the nation is 382 violent crimes per 100,000 people. The crime rates for murder, rape, robbery, and assault are:
National Murder Rate: 5 murders per 100,000
National Rape Rate: 43 rapes per 100,000
National Robbery Rate: 86 robberies per 100,000
National Assault Rate: 247 assaults per 100,000
A resident of the United States has a one in 42 chance of experiencing property crime, making it fairly likely that a person will experience multiple property crimes in their lifetime. The national average property crime rate is 2,362 property crimes per 100,000 people. The property crime rates for burglary, theft, and car theft are:
National Burglary Rate: 376 burglaries per 100,000
National Theft Rate: 1,595 thefts per 100,000
National Car Theft Rate: 229 car thefts per 100,000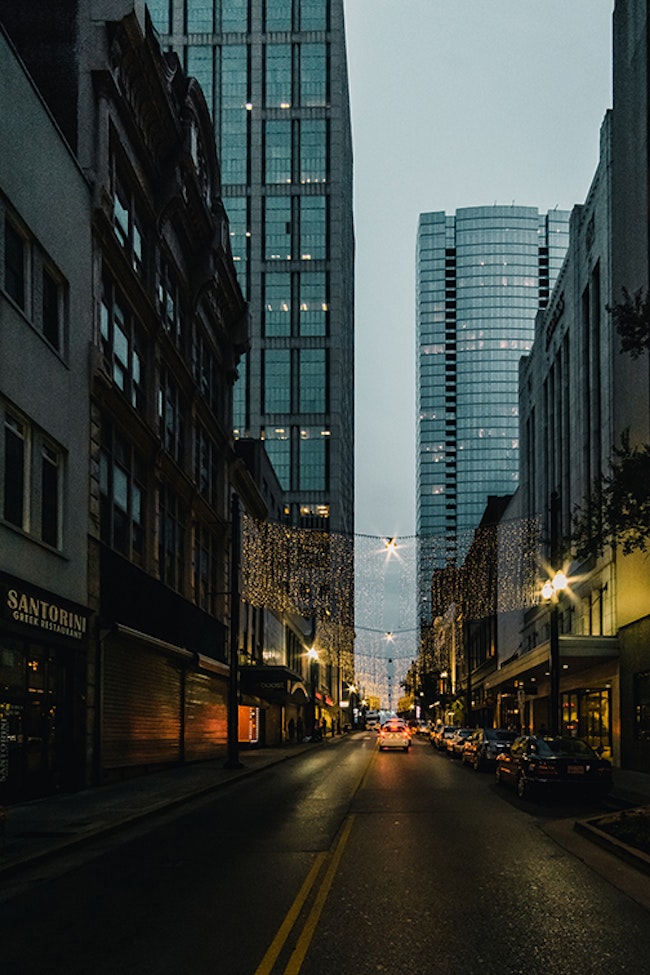 In Nashville, residents have a one in 87 chance of experiencing violent crime. There are 1,153 violent crimes per 100,000 people in Nashville, making the area fairly dangerous. The violent crime rate is 192 percent higher than the national average. The crime rates for murder, rape, robbery, and assault are:
Nashville Murder Rate: 14 murders per 100,000
Nashville Rape Rate: 73 rapes per 100,000
Nashville Robbery Rate: 319 robberies per 100,000
Nashville Assault Rate: 747 assaults per 100,000
Nashville residents are three times more likely to be murdered than the national average, making the area fairly unsafe. Those living in Nashville should protect themselves by staying away from high crime areas within the city. Residents should also take safety precautions and travel in groups during the evening hours.
Property crime is also common in Nashville. The property crime rate is 82 percent higher than the national average, with 4,227 property crimes per 100,000 people. A person has a one in 23 chance of becoming a victim of property crime. The property crime rates for burglary, theft, and car theft are:
Nashville Burglary Rate: 547 burglaries per 100,000
Nashville Theft Rate: 3,209 thefts per 100,000
Nashville Car Theft Rate: 471 car thefts per 100,000
Nashville is not the safest city to live in. The city's crime rates have increased by 3 percent in the last few years, suggesting that residents should continue to take precautions against crime. However, what is the best way that residents can avoid becoming a victim of crime? In this article, Nashville residents will learn how to better protect their homes and families from crime.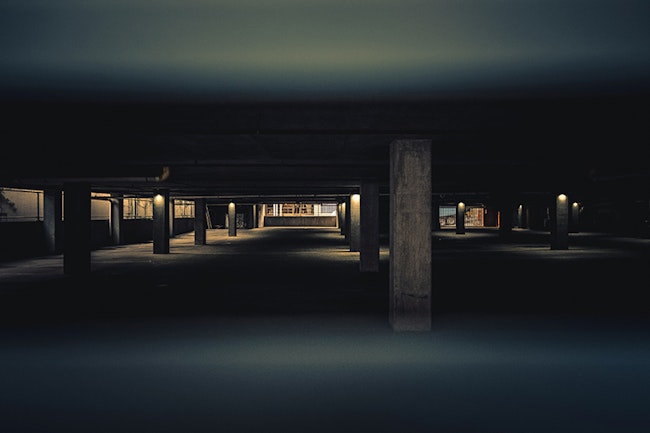 Do You Need Home Security in Nashville?
Answer: Yes. Home security experts in Nashville highly recommend that residents use a home security system to protect their homes.
Can a home security system actually protect Nashville residents from crime? In 2012, a study published by UNC Charlotte found out whether a home security system can protect a home from burglary. The study says, "Close proximity of other people (including traffic, those walking nearby, neighbors, people inside the establishment, and police officers), lack of escape routes, and indicators of increased security (alarm signs, alarms, dogs inside, and outdoor cameras or other surveillance equipment) was considered by most burglars when selecting a target." This shows that burglars notice when a home seems to have better protection. If the home is protected, the burglar is less likely to target the home. The study also discovered four main bullet points about the effectiveness of an alarm system:
Within a broad set of potential target hardening deterrents, alarms and outdoor cameras and other surveillance equipment were considered by a majority of burglars.
About 60% of the burglars indicated that the presence of an alarm would cause them to seek an alternative target altogether.
Most burglars would try to determine if an alarm was present before attempting a burglary.
Among those that determined that an alarm was present after initiating a burglary, about half would discontinue the attempt.
This suggests that having a security system is an effective way to deter a burglar from targeting your home. But, why does the installation of a home alarm system affect burglars and other home intruders? The study says, "About 12% indicated that they typically planned the burglary, 41% suggested it was most often a "spur of the moment" event/offense, and the other 37% reported that it varied." Most burglars don't plan out the burglary. In fact, most wait until they happen across the perfect target. Because most burglars happen "spur of the moment," homes that are protected by an alarm system are typically targeted.
Homeowners and renters can protect their homes by simply installing a home security system. Many other studies show that the most effective protection for the home is an alarm system. Homes without video surveillance are 400 percent more likely to be targeted than a home with a home security system. Home security experts highly recommend that those living in Nashville should consider installing a home alarm system. By installing a home security system in your Nashville residence, you will decrease your odds of burglary significantly.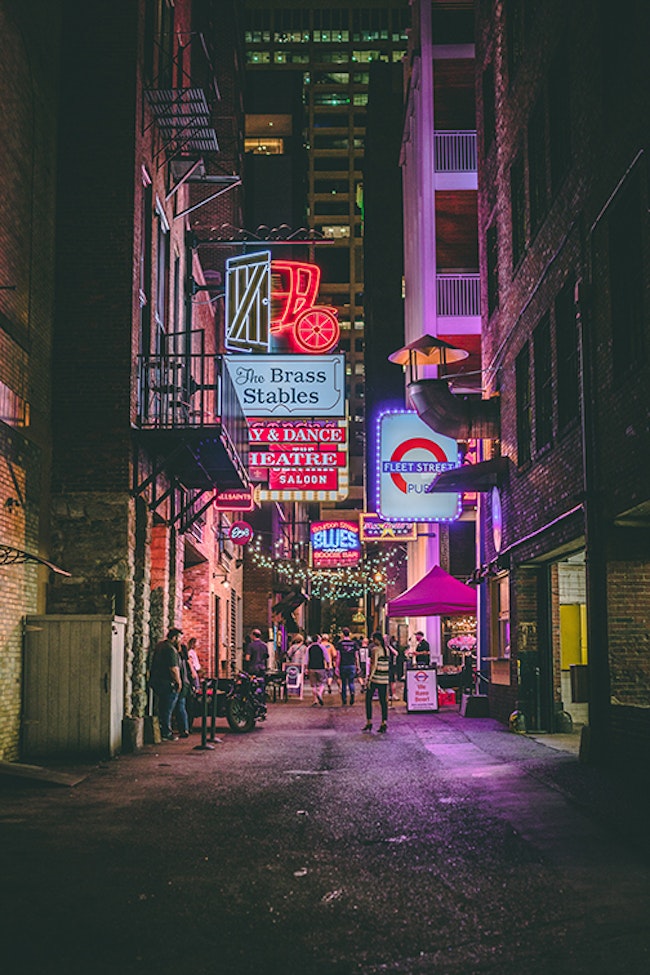 However, not all home security systems are created equally. Having the right type of protection from your smart home system is crucial. In short, four main home security devices will grant residents of Nashville protection from burglary. The four devices that every Nashville resident should have in their home are:
1. Surveillance Cameras
Having at least one security camera in your home can increase the chances of catching the burglary significantly. Currently, the FBI reports that only 13 percent of burglaries are solved, leaving the majority of homeowners without resolution. In cases where the burglary is never solved, police don't have access to enough information. By installing a security camera in the home, the homeowner includes video surveillance that will catch the burglar on tape, which increases the odds that the police will be able to determine who the intruder was.
2. Door Sensors
In 34 percent of burglars, the intruder enters the home through the front door. Another 23 percent will use a first-floor window, 22 percent will use the back door, nine percent will use the garage door, four percent will use a basement entrance, and two percent will climb through a second-story window. Essentially, if a homeowner is able to protect every entrance to the home, there's no way for the burglar to get inside. One of the most important devices to have in a home security system is a door sensor. A door sensor is a small, unobtrusive device that triggers an alarm if the door opens while the alarm system is armed. Because most burglars will leave the scene immediately if an alarm triggers, a door sensor is an effective intrusion detection device.
3. Window Sensors
Window sensors are similar to door sensors and protect the windows of the home from being burglarized. When the window sensor is installed, the device will trigger a siren if a window is forced open. A window sensor should be placed on every first-floor window of the home and on second-floor windows leading into childrens' rooms. Another type of window sensor is the glass break detector. A glass break detector is installed near the windows and "listens" for the sound of a burglary. If the device hears glass breaking, it triggers an alarm. Without both types of alarms, these sensors protect every window in the house.
4. Motion Detectors
The final device that can change your sense of security in your home is the motion sensor. Motion detectors use PIR motion detection, which can sense motion but ignore shadows and moving inanimate objects (such as a Roomba vacuuming the floor). Motion sensors act as backup alarms if the door and window alarms don't trigger for some reason. If the burglar can still get into the house, the motion detector will trigger another siren and alert your alarm company of the break-in.
These devices will help protect homeowners from intruders. To optimize your protection, homeowners should use cellular alarm systems to ensure that the devices are protected from power outages. Additionally, by using a home security alarm that includes professional monitoring and remote monitoring, homeowners can ensure that their homes are protected every moment of every day.
Homeowners, renters, and business owners in Nashville can also increase their home or business's safety by installing the security around their homes. Some of the best ways to do this are getting a guard dog, installing outdoor lighting, using alarms, and starting a neighborhood watch.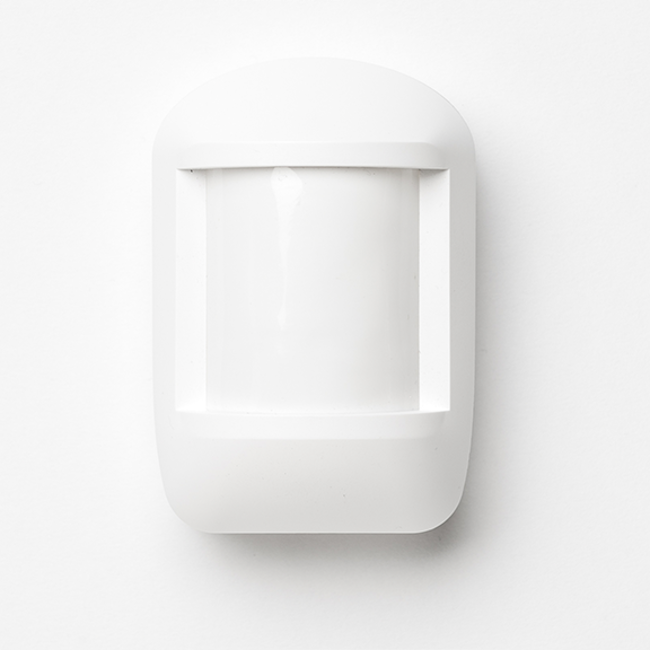 What Should Residents Look for in Home Alarm Systems?
Answer: Residents need a company that is able to give them everything that is promised.
Alarm companies across Nashville vary in their services, policies, and ratings. Because Nashville residents have so many options, how can they choose the right company to fit their security needs? There are four main things that will set a great alarm company apart from an adequate alarm company. Here are the four things you should look for in a Nashville alarm company:
1. Great Reviews
A company's reviews are a reflection of how they treat their customers. If a customer uses the product and is disappointed, they will most likely give the company a low rating. When the company repeatedly disappoints its customers, the overall company rating drops. Companies that report customer ratings that are lower than three stars aren't considered top-tier companies. That being said, when an alarm company has high reviews, it shows that the company has great customer service and cares about their customers. When a majority of customers report having a great experience, the company gains a high average customer review, typically above four stars. Nashville residents should look for an alarm company that has higher than four stars.
2. Transparency
Some Nashville alarm companies aren't fully transparent with their customers. They might be deceitful and not give the full truth about the alarm company's contract and services. This type of alarm company should be avoided if possible. Customers can learn about a company's transparency by reading through the company's reviews. Customers should look for alarm companies that offer honest products. If a customer feels uneasy while talking to one of the customer representatives, the company isn't the right choice for your home.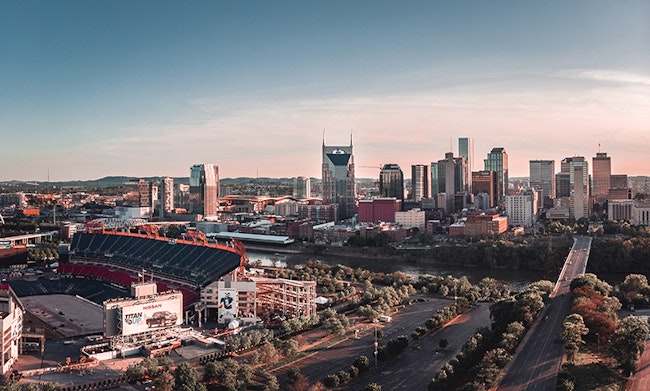 3. Affordable
One of the most important things that a Nashville resident should focus on is affordability. Just because an alarm system costs $100 a month doesn't mean that it is offering you more protection. As long as your system includes a camera, door sensor, window sensor, and motion detector as well as professional monitoring, you'll be getting the same services. Instead of looking for the cheapest or the most expensive, look for an alarm system that you trust, which fits your budget comfortably.
4. Confidence
It's easy to tell when an alarm company has confidence in its product. Companies who are confident in their products will have short contracts or no contracts at all. Instead, they trust that the products will sell themselves and that the customer will love the product enough to keep using it without a contract. Additionally, companies who are confident in their product will also offer a free trial. A free trial is a period where the user can use the alarm system to test and see if they like it. If they don't like the alarm system, they can return it. This shows that the alarm company trusts that the system will prove itself to the customer. Alarm companies with confidence will also show off their response time, which shows that they are quick to respond to emergencies in your home.
Having these four things in your alarm company will ensure that you have a positive experience while using your home security system. The most important thing about using an alarm system is that you trust those who are watching over your home.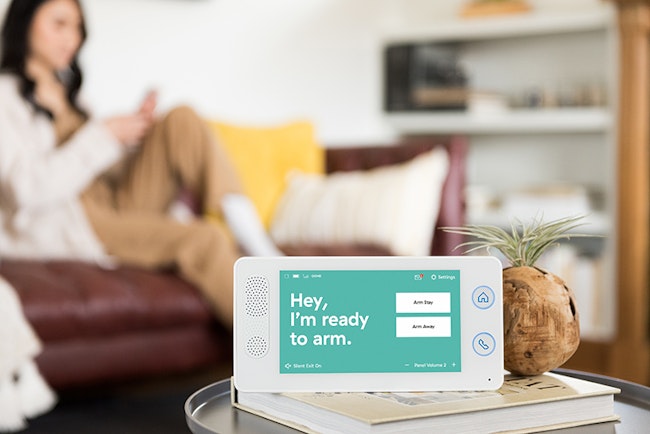 What Is the Best Alarm Company for Nashville Residents?
Answer: Cove is the best option for Nashville residents.
Nashville residents need to have a home security system installed. In this section, we will show you why Cove is the best option for Nashville residents. Cove is an entirely wirelessly alarm system, meaning that each smart home device offers unlimited security without worrying about professional installation or installation costs. Cove can be installed without professional help and can be set up in under 30 minutes. This ensures that the homeowner has an alarm system that is flexible and will move with them.
Cove's alarm systems are professional-grade quality without the cost of a premium service. For full professional monitoring and access to each of the required security devices, customers only pay $18 a month. Cove's low cost ensures that its services are open to a wider group of people. Cove believes that every person in Nashville should be able to have a security system that protects them and a security company that cares about them.
Cove is also extremely confident in their alarm systems and offers their alarms without the contract and with a free trial. Cove's customers have rated the company 4.8 stars, one of the nation's highest alarm company ratings. Cove is the best option for homeowners, renters, and business owners in Nashville.
Ready to get started?
Take this short quiz to build your customized system today!