Home Security Philadelphia | 2022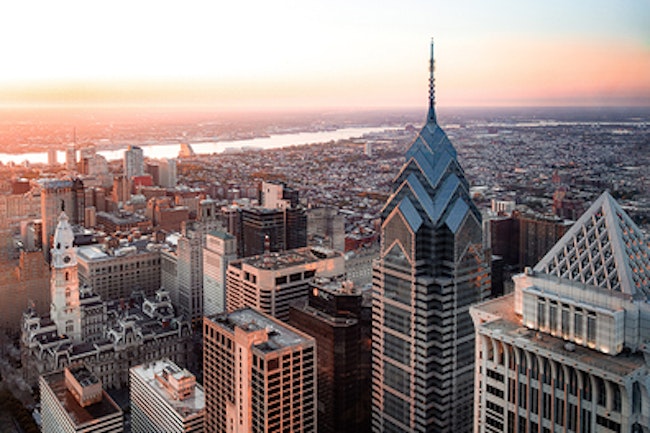 While living in Philadelphia, it's important that you protect your home and family. In this article, you will find everything you need to know about the best home security systems and how to protect your home.
Is Philadelphia Safe?
Answer: Philadelphia is not one of the safest cities in Pennsylvania. However, residents can stay safe by avoiding dangerous, crime-ridden neighborhoods.
Philadelphia is the largest city in Pennsylvania, with a population of 1.584 million. According to a scholarly article, large cities are more likely to have high rates of crime. The article, titled "Why Is There More Crime in Cities?," makes several claims as to why crime is higher in cities. The paper suggests that higher pecuniary benefits for crime cause 27 percent of crime in cities. Another 20 percent of crime can be explained by the lower arrest probabilities and lower probability of recognition (more anonymity). The final 47 percent is explained by other aspects of the city's personal attributes, such as poverty rates, family life, and social influences.
It's no surprise that Philadelphia, with a population of over one million people, has higher crime rates compared to the national average. The national average crime rate, published yearly by the FBI Crime Reporting Statistics, creates a baseline for crime in the country. When a city or state has a higher crime rate than the national average, the city or state is considered to be unsafe. And, the opposite is also true—when a city or state has a lower crime rate than the national average, the area is considered safer.
Crime rates are measured as "the number of crimes per 100,000 people." They are separated into two different types of crime, violent crime and property crime. The national average violent crime rate is 382 violent crimes per 100,000 people. This crime rate can be broken down into specific crimes. The national crime rates for murder, rape, robbery, and assault are:
National Murder Rate: 5 murders per 100,000
National Rape Rate: 43 rapes per 100,000
National Robbery Rate: 86 robberies per 100,000
National Assault Rate: 247 assaults per 100,000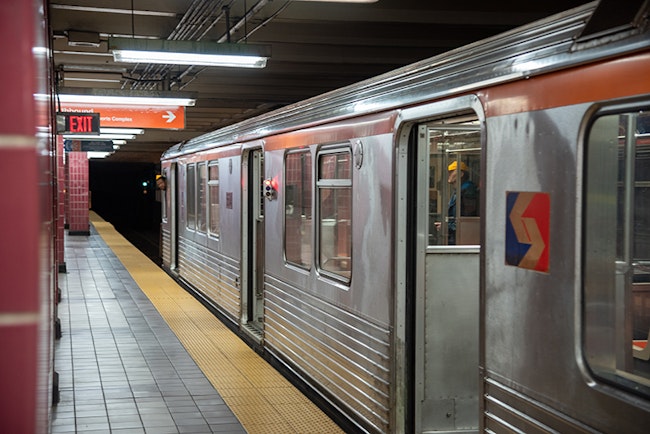 Although violent crimes are considered more serious, an area with high property crimes is also considered dangerous. The national average property crime rate is 2,362 property crimes per 100,000 people. The property crime rates for burglary, theft, and car theft are:
National Burglary Rate: 376 burglaries per 100,000
National Theft Rate: 1,595 thefts per 100,000
National Car Theft Rate: 229 car thefts per 100,000
Philadelphia has a violent crime rate of 912 violent crimes per 100,000 people. The violent crime rate in Philadelphia is 139 percent higher than the national average. The crime rates for murder, rape, robbery, and assault are:
Philadelphia Murder Rate: 22 murders per 100,000
Philadelphia Rape Rate: 70 rapes per 100,000
Philadelphia Robbery Rate: 332 robberies per 100,000
Philadelphia Assault Rate: 488 assaults per 100,000
The murder rate in Philadelphia is one of the highest murder rates in the country. Philadelphia is ranked as the twentieth most murderous city in the United States. The property crime rate in Philadelphia is also fairly high, with 3,103 property crimes per 100,000 people. The property crime rates for burglary, theft, and car theft are:
Philadelphia Burglary Rate: 410 burglaries per 100,000
Philadelphia Theft Rate: 2,334 thefts per 100,000
Philadelphia Car Theft Rate: 359 car thefts per 100,000
There is a 1 in 32 chance of becoming a victim of property crime in Philadelphia. Philadelphia residents are twice as likely to be involved in property crime than the state of Pennsylvania.
So, is Philadelphia a safe place to live? Philadelphia has high rates of crime. However, if residents take their safety seriously, it's possible to avoid crime altogether.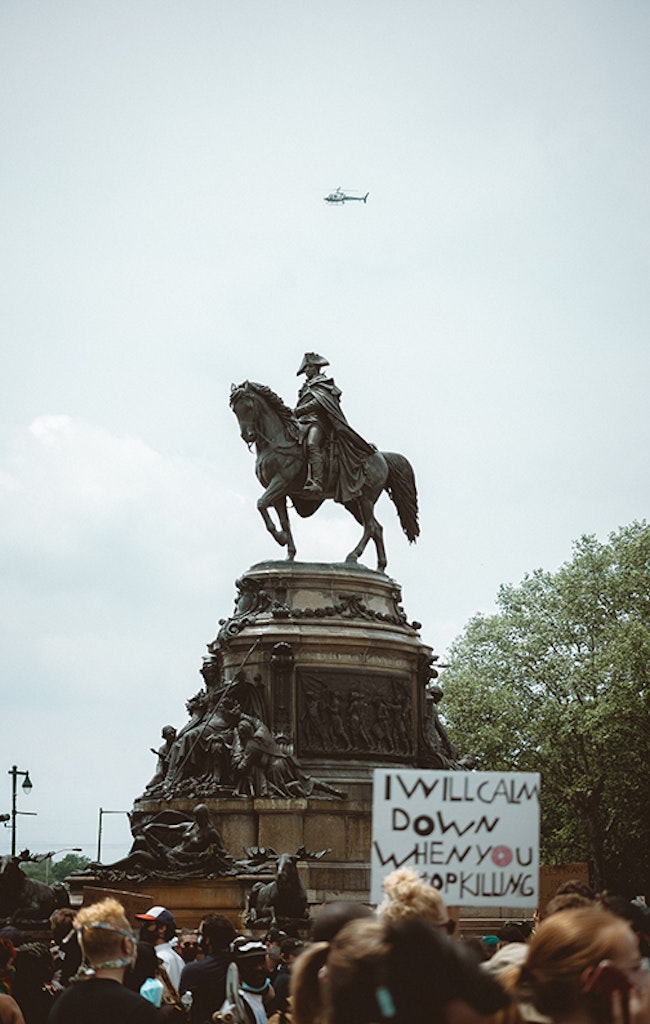 Do You Need a Home Security System in Philadelphia?
Answer: Yes. Homeowners and renters should use a home security system in Philadelphia to avoid burglary, theft, and home invasions.
The official crime statistics for Philadelphia will not be released for 2020 until 2021. However, the Philadelphia police department has published the crime rates from Jan 2020 through March 2020. The crime rates show, "Property crimes and violent crimes are up 16% and 11%, respectively, the statistics show. The largest increases among each category: Retail theft is up 59%, and aggravated assault is up 20%." Crime in Philadelphia has increased in 2020, making the city a more dangerous place to live.
Homeowners and renters can benefit from using a home security system. Home security systems are meant to protect homeowners from crime. A security system can deter a wide variety of crimes. One of the main benefits of having a security system in Philadelphia is that the alarm system will deter burglars, thieves, and other criminals from the house.
Security systems in Philadelphia often come with a variety of features that ensure the safety and protection of homeowners and renters. Some of the best features included in Philadelphia surveillance systems are:
1. Indoor Surveillance Camera
One of the most important features included in Philadelphia surveillance systems is the security camera. Cameras record evidence and provide protection. The best home automation to have in Philadelphia is an indoor camera. Cove offers the best cameras for home security in Philadelphia. Cove's cameras record every detail in HD quality and allow the homeowner to stream live footage from the security camera to their phone. This ensures that every moment is carefully monitored.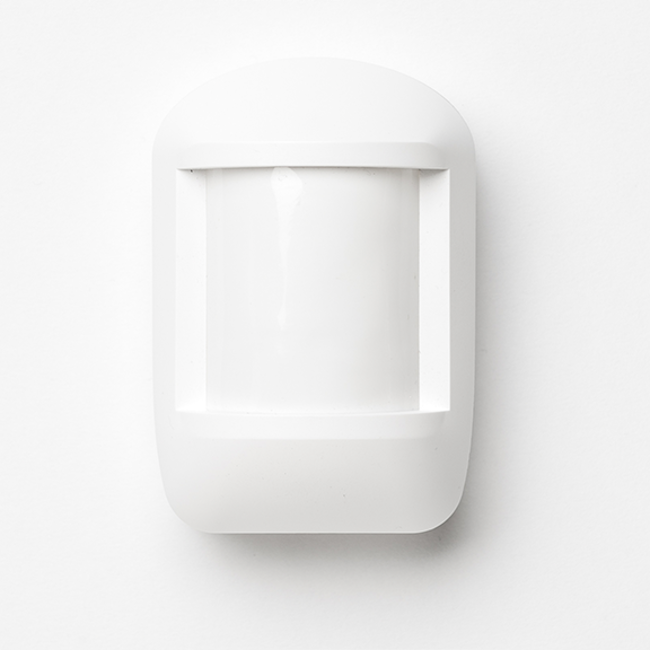 2. Motion Detector
A vital part of home security is the motion detector. Motion detectors use PIR motion detection. This type of detection senses passive infrared radiation, a type of radiation naturally emitted from all people. Because motion sensors can sense infrared radiation, it offers fool-proof monitoring for a fraction of the cost. When the motion detector senses movement, it will trigger an alarm in the home.
3. Door Alarm
Homeowners should install door alarms on every door of a home. These alarms trigger the moment someone opens the door while the system is armed. Because most burglars will either enter a home through the front, back, or side doors, these sensors are invaluable. This type of alarm will scare away the intruder before they step inside the home.
4. Window Sensor
Similar to door alarms, window sensors are also used to protect vital entrances to the home. According to various studies on burglar behavior, many burglars will enter the home through a first-floor window. A prepared homeowner or renter will install window alarms on every first-floor window of the house.
5. Access Control Center
The best security systems in Philadelphia will come with an access control center or a central station. This device acts as the control panel for your alarm monitoring. Homeowners have complete access to their alarm systems from the control panel. They can stop a false alarm, restart the system, arm their alarm system, and disarm the alarm system.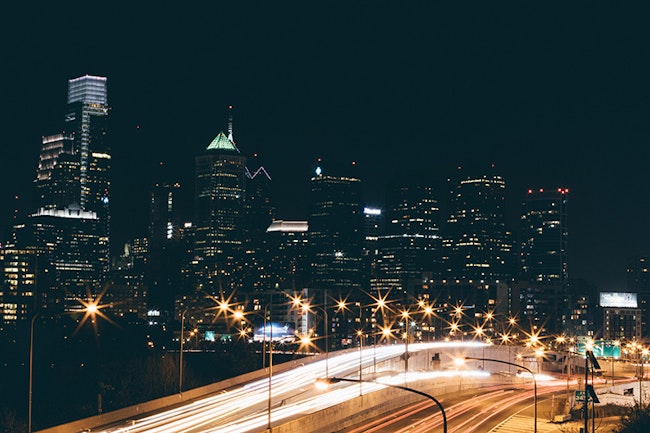 Best Alarm Companies in Philadelphia
Answer: The best security system in Philadelphia is Cove Security. Keep reading to learn why.
The best security company in Philadelphia is Cove Security. Cove offers wireless home security systems with professional monitoring and remote monitoring. Homeowners and renters using the Cove system can have full control over their systems. They can monitor their homes using their mobile devices. With easy video surveillance and effortless remote monitoring, homeowners using Cove will feel safer than ever.
Some features offered by Cove Security for Philadelphia homeowners are:
Professional Monitoring. Cove's systems come with professional monitoring, meaning that homeowners can live worry-free. Professional monitoring means that the home security company does all the work.
Remote Monitoring. Cove's smart systems for Philadelphia residents allow homeowners and renters to monitor their personal systems through remote monitoring. Remote monitoring means that the system owner can watch their security equipment through their mobile devices.
Wireless Setup. Unlike other Philadelphia security companies, Cove is entirely wireless. This allows homeowners to skip professional installation and set up the entire system in a matter of minutes. Wireless setup is best for homeowners who are looking for easier security and faster installation.
Easy Customization. Cove's systems are customizable, easily fitting into any home. Cove's security systems are meant to be changed and modified in order to match the layout of your home.
Smart Home Automation. Possibly one of the most important features, Cove's systems are smart. Homeowners can interact with smart automation and connect the system to other smart devices in the home.
Cove knows what it's like to live in a big city. Because of that, Cove's systems are less expensive than other home security systems. Rather than forcing residents to pay thousands of dollars for their security equipment, Cove offers everything for only 15 dollars a month.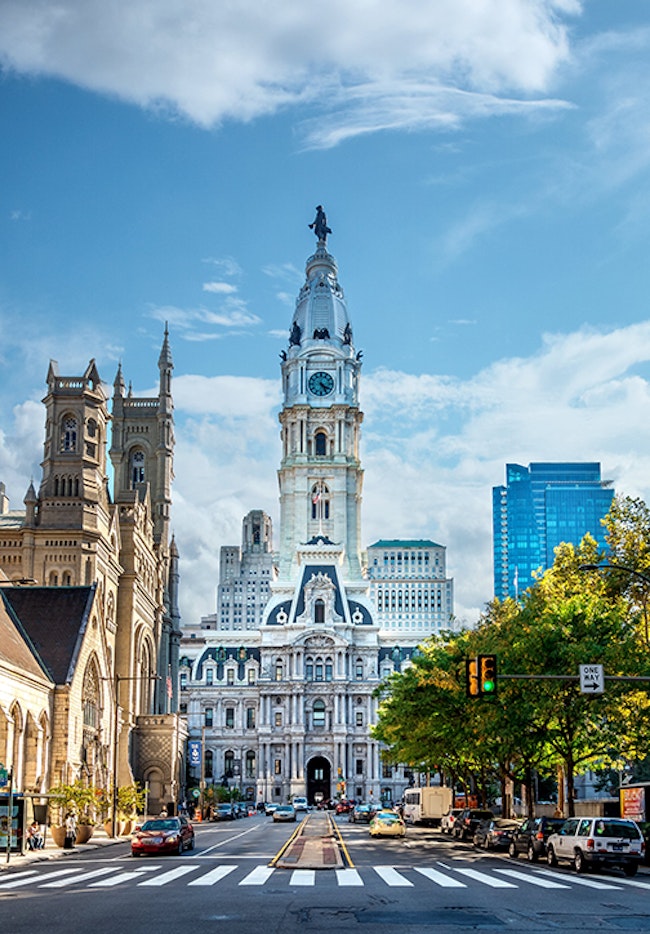 What Are Alternatives to Home Security Systems in Philadelphia?
Answer: Homeowners should never try to replace the security of a home security system. Home security systems offer unparalleled protection. Homeowners can enforce several security tips that will maximize their home security.
Having a home security system in Philadelphia is vital. It is the best way to protect a homeowner's property and family. Homeowners can also increase their personal security by implementing security tips that ensure their homes' safety and protection. Here are our top five security tips meant for homeowners in Philadelphia.
1. Lock Your Door
One of the smartest things that a homeowner can do in Philadelphia is to lock the door. According to various studies, seven percent of Americans never lock their doors when they leave the house. Another 20 percent only sometimes lock their doors when they leave the house. This correlates with the 30 percent of burglars who break into houses by simply walking through the unlocked front door.
When a homeowner leaves the front door of their home unlocked, they are inviting burglars to come inside and take what they need. According to a study conducted by UNC Charlotte, "Just under a third of the offenders reported that they collected information about a potential target prior to initiating a burglary attempt." These burglars "case" their neighborhoods, waiting and watching houses who may leave the door open. Then, the burglar will walk through the neighborhood disguised as a surveyor. After knocking on doors, the burglar will determine who is home and who isn't. If someone doesn't answer the door, the burglar will try the door handle. If the door opens, the burglar will let himself or herself inside the house.
To avoid becoming a victim of burglary, always lock your doors, even when you're home. Locking your door can prevent burglars from gaining easy access to your home.
2. Get a Dog
A poll conducted by an Idaho new station interviewed 86 convicted burglars. One of the questions asked was, "Did pets in the home, like a dog, make you think twice?" Many of the burglars surveyed responded similarly. The most common response was, "Dogs are a deal-breaker for me. Big breeds, home protectors are the best to keep people out."
Dogs are a huge deterrent for burglars. UNC Charlotte's study also agreed with the new station's poll, listing dogs as one of the main reasons why a burglar might look for a new target. Big dog breeds are intimidating, especially for a burglar who is entering the property illegally. Many dogs become aggressive with their property and will bark and lunge excessively when they believe that a threat is on the premises. Although this behavior shouldn't be encouraged, it is likely to drive away a burglar.
Many reports also state that large dogs who aren't barking and lunging may still deter many burglars. However, small dogs won't deter burglars at all. To be "scary," the dog has to be above 35 pounds. That being said, homeowners and families shouldn't adopt a big dog unless they are ready for the commitment. They should be looking for a new family member to join their home. If you are looking for a guard dog that will wait outside with no upkeep, don't get a dog. However, if you're looking for a new member of the family who you are prepared to love and care for, head to your local animal shelter to find the perfect pet for your family.
3. Leave the Radio On
Burglars avoid entering homes when there is someone inside. Because burglars try to avoid homes when someone is there, they look for unique signs indicating a vacant home. Signs burglars look for are:
Unkempt landscaping suggesting the homeowner is away on a trip
Mail left on the porch
Porchlight is on during the afternoon
No cars in the driveway
If a burglar suspects no one is home, they are more likely to target that home. However, the opposite is also true. If a burglar suspects that someone is home, they will try to avoid that home and pick a new target. One of the easiest ways to give this impression is by leaving the radio on. Burglars will either think that someone is inside listening to the radio, or they will assume that someone is talking inside.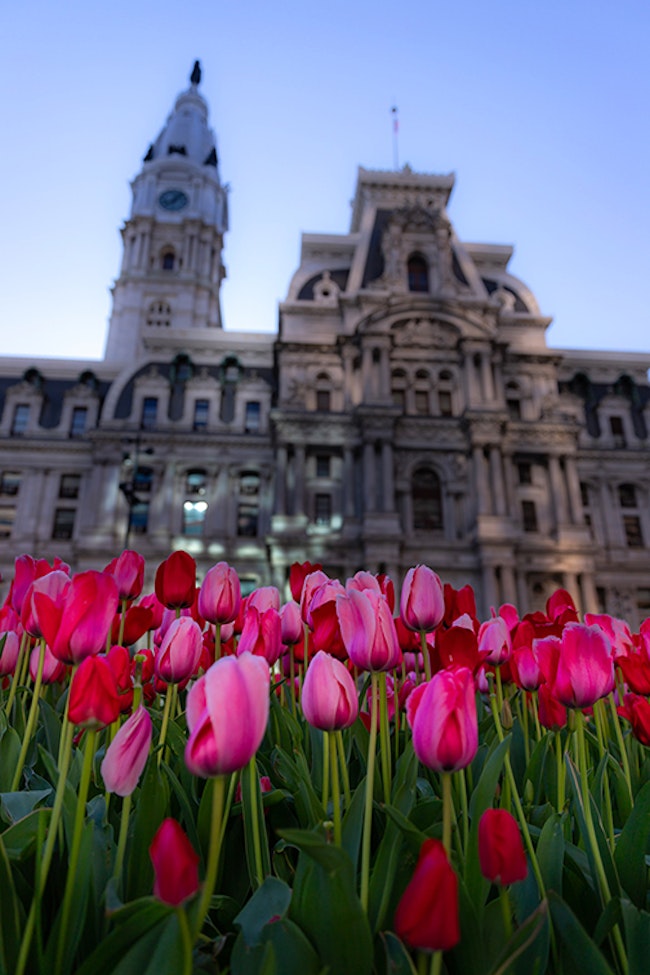 4. Avoid Flashing Wealth
One of the biggest mistakes a homeowner can make is flashing wealth, especially when living in a big city like Philadelphia. In big cities, burglars are typically targeting homes to get money to buy drugs. Because of this, big city burglars are more desperate and more willing to take risks. If a burglar assumes that a house has more money and cash inside, they are more likely to target that home.
While you are away from the house, do not leave out expensive cars and always close the blinds. Closing the blinds prevents someone from looking inside the windows and evaluating the risk of burglarizing your home. If you are a wealthy person living in Philadelphia, you should consider asking a friend or neighbor to house sit while you are away.
5. Use Your Home Security Signs
When you have a home security system installed, the home security company will most likely give you several signs and stickers to put up around your home. These signs are not meant for advertising. Instead, these signs act as an additional deterrent against burglars. The signs promote the fact that you have a home security system, telling potential burglars that your home has increased security. Burglars are less likely to target a home that is utilizing their home security signs.
Ready to get started?
Take this short quiz to build your customized system today!