Home Security Systems MN | 2022
The past several months in Minnesota have been eventful, to say the least. From the spread of the coronavirus to the instances of police brutality and the resulting protests, it is apparent that the state is suffering. People don't feel safe.
If you are living in Minnesota, especially in the Minneapolis area, right now is a good time to start looking into ways to increase your home security, as animosity between two sides of the argument is just beginning to resolve. As the community begins to be more trust-based, that doesn't mean that you should not protect your home. This post will discuss some home security options in Minnesota.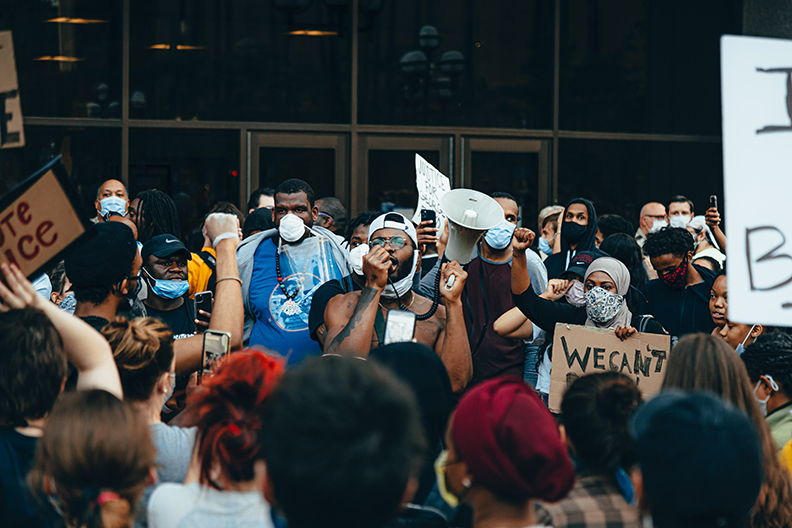 About Minnesota
Minnesota is located in the northern Midwest. It was founded in 1858, the 32nd state to be admitted to the United States of America. As of 2019, the state had a population of 5.64 million people. Minnesota's biggest city is Minneapolis, followed by St. Paul, Rochester, and Duluth. Taken together, these 4 cities account for about a fifth of the total population in Minnesota.
The biggest industry in Minnesota is agriculture. Minnesota is one of the nation's biggest producers of pork, corn, soybeans, apples, peas, and potatoes. The climate is very cold and snowy in the winter, but nice and warm in spring and summer, creating a great climate for growing all of these crops. Minnesota also has many manufacturing companies, including electronics and computer manufacturing, and food packaging and manufacturing.
Minnesota is currently making major headlines due to the killing of George Floyd, to the earlier presidential candidacy of Amy Klobuchar, and due to the major overhaul of the police system.
Crime in Minnesota
Minnesota has a generally low violent crime rate of 2.2 violent crimes per thousand residents, although recently, this has been on the rise due to widespread protests for social justice and equality. The property crime rate for the state is a little over 19 crimes per thousand residents, which is lower than the national average, although once again, this number is on the rise due to protests. Protecting Your Home In Minnesota
Ever wondered how you can protect yourself and your family from becoming a victim of violent or property crime in Minnesota? Well, you should be sure to take proper precautions when going out alone, especially if you are going to be in the Minneapolis area, and you might consider looking into purchasing a home security system or even purchasing a dog.
Dogs are a useful part of home security. A well-trained canine companion can smell intruders and alert you to their presence, and because many people are afraid of larger dogs, it is advisable to purchase a larger breed.
Even if you do own a dog, it is still a good idea to have some kind of security or monitoring system in place to protect you and your pets while they work to protect you. Especially If you are allergic to dogs or if you simply are not a pet person, you should seriously look into a fully integrated home security system. So what home security system should you choose? Well, you have several options. And it depends on the kinds of technology that you are planning on using.
Two Options for Home Security in Minnesota
There are two basic divisions in the home security industry. The first division is traditional home security. This kind of home security generally incorporates a contract of 3- to 5- years. Many times, these systems are sold by door-to-door salesmen, and they often require a technician to install. Most of these systems do require an installation fee, although some are now offering a self-installation option. Some traditional home security systems incorporate wired landline connections, which have a few downsides. The first downside to this kind of security is that the lines require you to drill holes in your walls. The second downside is that if your phone line goes down, so does your line of communication with the monitoring team. Wireless is a much safer and more consistent option, and requires much less time to install.
The second division of home security is DIY home security. This kind of security is rising in popularity due to its impressive flexibility. The installation of many DIY systems takes less than a half-hour to complete. DIY systems are ideal for people in renting situations, or for those who move fairly often. With most DIY systems, you can plan on them being wireless, meaning that you will not need to drill any holes in your walls. And especially with Cove's security system, ease of installation is ensured by our easily-removable adhesive strips on the back of each sensor.
Good DIY Home Security System Options
Most people are fairly familiar with ADT and Vivint monitoring systems. While ADT and Vivint are options, this post will attempt to introduce you to some other options. DIY home security options are generally much cheaper and less contract-based than other options, although you will still have to pay a fee if you want professional monitoring. If the DIY home security approach sounds a little better to you than the traditional approach, you might want to look into one of the following options: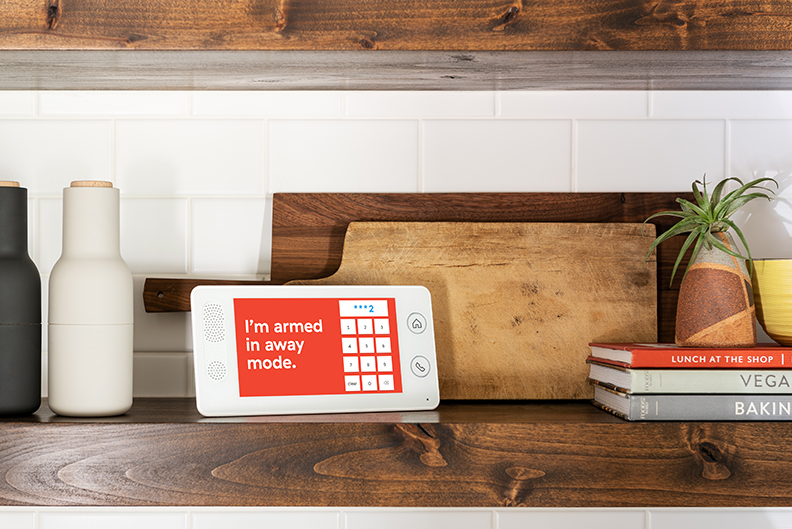 Cove
Cove is a perfect DIY home security system on a budget. Cove's biggest perks come from its customer service and professional monitoring team, which are both significant perks over the other few systems being discussed in this post. If you order a system online with Cove, your system will ship within one business day, and will arrive at your home within 3-5 days. If you decide that you no longer want your Cove security system, you can return it within 60 days for a full refund.
Cove offers several set packages ranging in cost from 200-400 dollars. If you find that you can't swing the full cost of the package at first, you can select our zero dollars down financing option.
If you don't think that the set packages are right for your home, we also offer a customizable package option. You can choose from all of our in-house manufactured equipment, including:
Cove offers cheap monitoring from 15-35 dollars a month, depending on whether you choose the professional monitoring option or decide you'd rather keep an eye on your system yourself. If you are looking for an inexpensive and helpful alarm system in Minnesota, Cove just might be for you!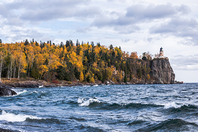 SimpliSafe
SimpliSafe is one of the many security providers that began during the rush for DIY home security systems. Other than a data encryption problem a few years ago, SimpliSafe has maintained a fairly good reputation. It can integrate with home automation software.
SimpliSafe has several small equipment bundles, ranging in price from about 200 dollars to 500 dollars. The bundles include a central hub, 1 or two entry sensors, and a motion detector. If you want a camera, you can buy it for an extra 99 bucks, however no camera is included with any of the packages. So if you are a camera person, your system cost might be pretty steep. The 99 dollar cost of a SimpliCam is steep compared with the YI camera offered by Cove, which comes free with some packages.
SimpliSafe's monitoring costs are from 15-25 dollars a month depending on the level of monitoring you request for your home.
Nest
Google Nest is a growing giant in the home security industry. Nest uses several of the most common home security elements, but also incorporates some smart home automation elements as well. As expected, Nest integrates with Google Assistant and Alexa. Nest does tend to be a little pricier than some of the other DIY home security options. A basic equipment package with Nest is about 400 dollars, and monitoring ranges from 5-30 dollars per month.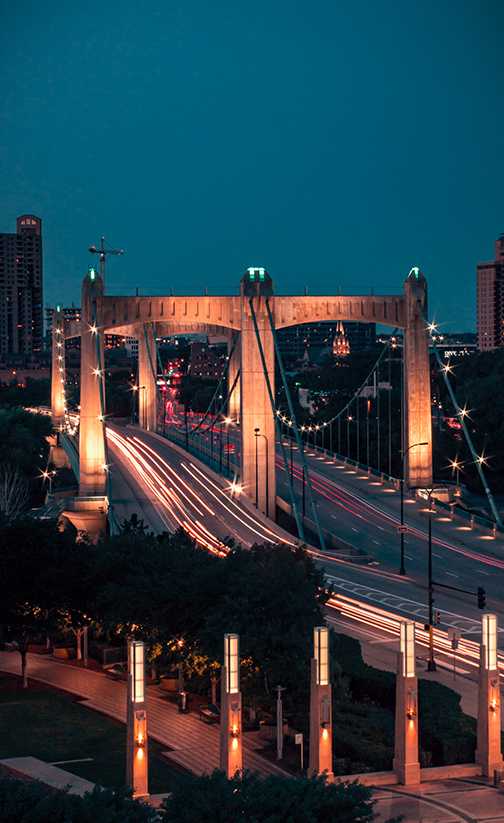 Good Traditional Options
Alder
Alder Home Security is over a decade old and has been growing in popularity ever since its inception. Alder is biggest in the southern US, and its main competitors are ADT, Protect America, and Vivint. Alder follows a traditional sales model, meaning most Alder alarm systems are sold door-to-door, and an Alder system requires a contract.
Alder contracts are three to five years in length, and the length of the contract you choose may affect your monthly monitoring rate. Alder's biggest benefit is its lack of a minimum credit score requirement. If you have bad credit and want a traditional home security system, Alder might be for you. Depending on how you order your system, you may be able to have a technician install the system for you, or you might choose to install the system yourself.
Equipment costs for a basic Alder security package depend on how basic you're willing to go. The Alder Simple alarm panel costs about 199 dollars, and you can choose the equipment you want in addition to this panel.
The equipment Alder offers includes:
Motion sensors: Like any self-respecting security company, Alder offers in-house manufactured motion sensors.

Entry Detection: Alder offers door, window, and glass-break detectors to place near ground floor windows and doors

Cameras: Alder has two cameras available currently (their doorbell camera has been discontinued for the time being). The remaining cameras are a Kami Outdoor Security Camera and an indoor camera. Both of these offer night vision, a wide viewing angle, and wireless cloud recording.

Environmental Protection: Alder offers monitored CO and fire detection, as well as flood detection for older homes

Medical Pendant: Alder offers a medical necklace with a panic button for use for elderly loved ones

Keyfobs and Mobile App: Alder's mobile app has recently been redone and incorporates new camera monitoring functionality in addition to the original sensor notifications and arm/disarm capabilities.
If you decide to purchase an Alder alarm system, you can count on paying 38.99-52.99 dollars per month in monitoring fees. These fees cover 24/7 professional monitoring team surveillance. As far as traditional home security goes, Alder might be a good option.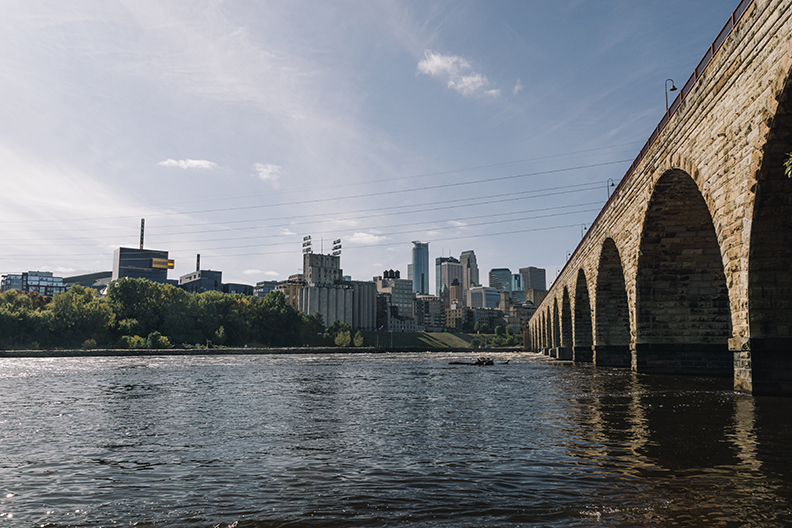 ADT
ADT has been around since the beginning, and because of this, many people think that ADT is the best in the home security business. However, ADT has been falling behind a bit, and is trying to make up for this with their introduction of Blue by ADT, a DIY version of the traditional ADT alarm system. The basic ADT system includes some or all of the following elements.
Central Keypad: ADT uses the traditional keypad as the center of the system. From this keypad you can arm and disarm the system. A big feature of this pad is "one-touch access" to authorities.

Security Cameras: Like Alder, ADT currently offers two security cameras, one indoor model and one outdoor model.

Entry Alarms: ADT offers door and window alarms for the most common points of entry on a home.

Monitored Smoke Detection: Like Alder and Cove, ADT offers a monitored smoke detector, which can save a home from disaster.
Monitoring fees for ADT are comparable in price to those of Alder, meaning they are more expensive than DIY fees but less expensive than some other, professionally installed pricier system. ADT has a technician come to your home to install the system for 99 dollars.
Vivint
Vivint is generally considered a good option for home security, and their service is used by thousands of customers, but once again, does it give you the best bang for your buck? Maybe not. Vivint also requires a minimum credit score of 600 for financing their system.
Equipment costs with Vivint will generally run around $600 for a basic system. Monitoring service costs are generally $38.99-$39.99 a month. Vivint does have a pretty wide range of products, which is helped by the fact that they specialize not just in security, but in home automation. Vivint will try their best to upsell you on these products, which include:
Cameras: Vivint offers three kinds of cameras. One is an indoor camera, one is an outdoor camera, and one is a video doorbell.

Smart Locks: Vivint does have smart lock technology, with a key code to access the door, as well as an automatic garage door opener

Sensors: Vivint has many motion and window/door sensors, as these are a basic feature of most security systems.

Environmental Detection: Mostly a smoke alarm and carbon monoxide detector.
The nice thing about Vivint is that you can pick and choose elements of the security system that best fit your needs. Once again, however, you're paying around $500 per year for your security coverage. Alder is definitely a better option if traditional home security is what you are looking for.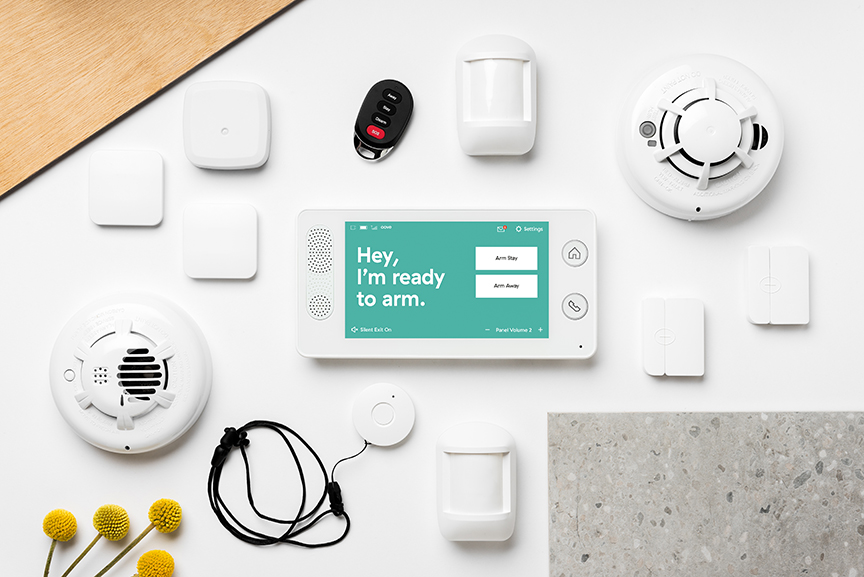 Unmonitored Systems
If you don't want to pay for a monitored system, but you are still concerned about keeping your home safe in the wake of the upheaval in Minnesota, there are options for you. Several apps have been developed to turn old iPhones and smartphones into security cameras. Amazon also offers cheap sensors and monitors that you can purchase and put up around your home. These systems are not as high-quality as those that are produced by companies that specialize in home security, but they can be a good alternative if you are on an extremely limited budget.
Recommendations
Cove Home Security is a leader in the DIY Home Security Industry. In Minnesota right now, it is the perfect option for someone who wants to be able to keep track of their home on a budget. During these times of turmoil, we've learned that as a nation, we are fighting for security. Cove wants to give you exactly the kind of security you need.
If you are curious about what Cove can do for you, take a look at our products today. Feel free to chat with one of our representatives, either online or on the phone. We will do everything we can to help you feel safer at home.
Sources: https://www.netstate.com/economy/mn_economy.htm https://www.minnesota-demographics.com/cities_by_population
Ready to get started?
Take this short quiz to build your customized system today!