Home Security Systems No Credit Check | 2022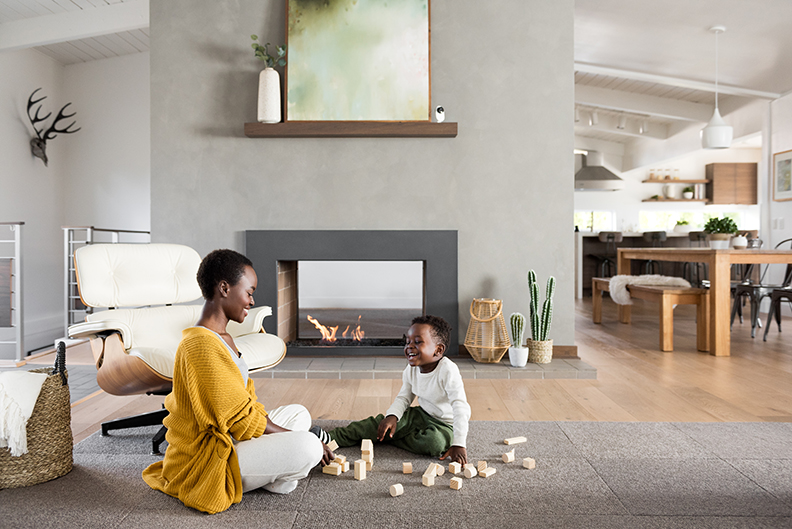 Have you ever looked into getting yourself a home security system, only to be turned down because your credit score wasn't quite as high as the security company wanted? Did you think to yourself, "Hey! Don't I deserve to be safe too?" And you are absolutely right! Every person should be able to protect themselves against intruders and burglary, regardless of their credit score.
Unfortunately, many companies will turn you away if you have poor credit. If you find yourself in this situation, there are options for you! Some security companies do not require a credit check. This post will outline companies that DO require a credit check, as well as those that do not, so you can get an accurate picture of the kind of home security company that you are looking for. Whatever kind of credit you have, Cove Home Security is a cheaper, better option for your home, with no contract and low monthly monitoring fees, as well as 10-minute self-installation.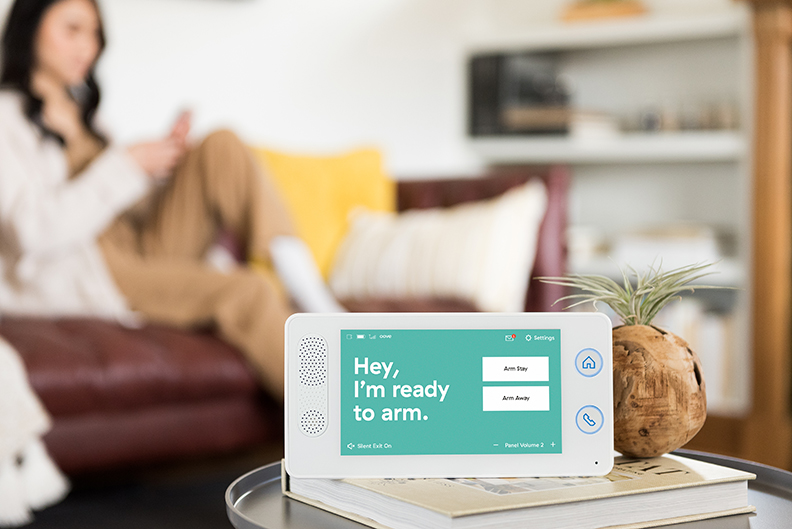 The Pricey Giants
Some of the most well-known security companies are those that require good credit to purchase. Not only do these companies require good credit, but they have higher monthly payments for monitoring and higher equipment costs because of their brand recognition. Don't allow yourself to fall into the trap of choosing a company simply because you recognize its name. Do some research to find out if there's a better deal for you somewhere. These traditional home security systems include Vivint Smart Home and ADT.
ADT
ADT is one of the best-known alarm systems in the country, but it isn't necessarily the cheapest or best option out there. ADT also requires a credit check, but will simply charge you a higher monthly fee if you have a lower credit score. Essentially, you are punished for low credit by having to pay more money! That doesn't even make sense. Just so you are aware, ADT incorporates the following security elements into its systems.
Monitoring Keypad: ADT uses the good old traditional monitoring keypad instead of newer technology like touchscreen panels and voice activated panels.
Security Cameras: ADT has an indoor camera and an outdoor camera to keep an eye on who's inside and outside your home.
Alarms for Doors and Windows: Door and window alarms are a key part of any home security system, and ADT is no exception.
Fire Alarm: Like many home security companies, ADT has jumped on the bandwagon for monitored fire detection.
Professional Monitoring: ADT's professional monitoring team is one of the largest in the US.
Installation with ADT costs $99.00. Monthly monitoring costs range from 37 to 53 dollars a month. Your monitoring cost is dependent on the features you choose for your system and your credit score. Overall, you can plan on paying 500-700 dollars a year for home security with ADT.
ADT does have a new system that is available without a credit check. This system is called Blue by ADT. Blue is also no-contract and uses DIY installation, following in the footsteps of companies like Cove and Simplisafe. Blue uses many of the same kinds of tech that the traditional ADT system uses. Blue does try to mislead you into thinking that there are not any other high-quality security options if you have a low credit score, so don't fall for it.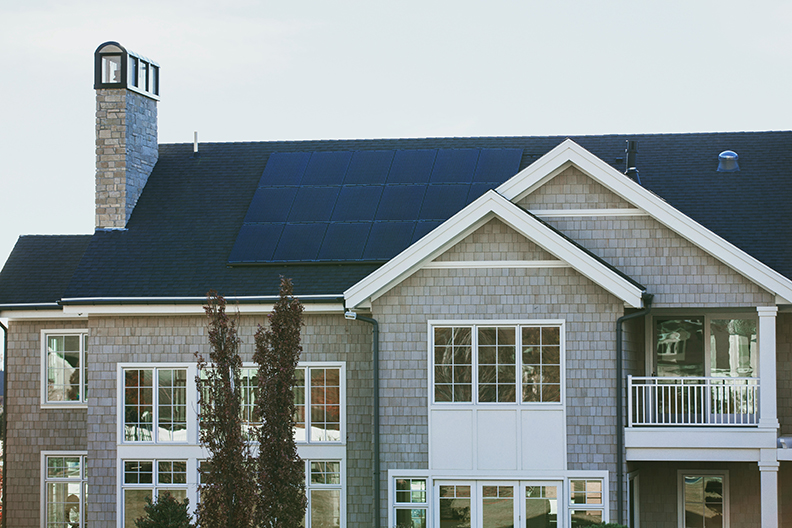 Vivint
Vivint is a common home security option in the Western US. Vivint is an interesting company because in addition to home security, they do home automation and solar panel installation. Because of this, though, Vivint can be more expensive than other traditional home security systems.
Vivint's equipment costs between $600-$800 for a system, with monitoring fees of around forty dollars per month. Vivint offers a large range of products in addition to their home automation features. These features include:
Cameras: Vivint offers three cameras. The first is an outdoor camera, the second is an indoor camera, and the third is a video doorbell camera. Video doorbells are growing in popularity because of their sleek design and ability to catch porch pirates.
Smart Locks: With their home automation, Vivint also offers smart locks. These locks include keypads that allow you to get into your home without a key. Sensors: Like most home security companies, Vivint offers motion detectors and entry detectors.
Environmental Detection: Vivint offers a smoke and carbon monoxide detector.
Vivint is a good option if you are ok with paying a little extra for your home security, or if you want solar in addition to home security.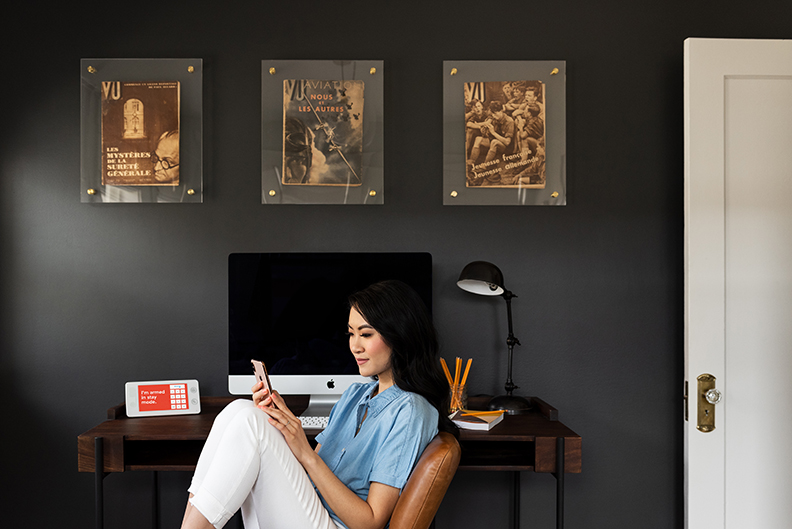 Better Alternatives
Cove Home Security No Credit Check
Cove does not require any kind of credit check, and it can be purchased online instead of through a door-to-door salesman. Cove is a fairly recent addition to the world of home security, but it offers competitive pricing and incredible service. Cove provides 24-hour shipping on DIY home security systems, as well as a 60-day no-risk money-back guarantee. If you try the system and don't like it, you can return the system at no cost to you.
Cove's packages are also customizable. The set packages range in cost from $229-$389, with a $0 down option that is available where you get the equipment free. Possible elements you can purchase with a Cove security system include:
Central Control Panel: Cove's smart home security system has a touchscreen control panel that controls the rest of the security system. From this panel, you can arm and disarm the system, contact security personnel, and often also notify the authorities of any medical emergencies. You will also set up your whole system from this panel. Your security system is backed up to a 4G cellular network, so you won't have to worry about anyone shutting it down from outside, and the system also incorporates backup batteries in the case of a power outage.
Entry sensor: These track the opening and closing motion of doors and windows in your home using magnets. This is a key part of preventing burglary, as burglars will often need to go through one or more windows and doors. Studies show that over 34% of burglars enter the home through the front door.
Motion detector: These track movement and notify you of any human motion on your property by identifying the heat signature of a human presence.
Security Cameras: Cove's security cameras can serve multiple purposes, even doubling as a baby monitor when needed, with cry-detection technology.
Environmental Detection: Cove offers not only CO and fire detection, but also flood and freeze detection for your home.
Medical Alert: Cove offers a medical button for you to take care of your loved ones. All you or they need to do is press the button and we will contact you and send help.
If the provided packages don't seem right for your situation, no problem! You can build your package. These packages can incorporate cameras, sensors, and environmental detectors (such as smoke detectors, carbon monoxide detectors, flood sensors, etc.). Each sensor and camera is individually priced if you build your package, which saves you a lot of money in the long run. Cove also frequently has sales on equipment, which can allow you to build your ideal system for an even lower price.
Cove's monthly monitoring costs range from $14.99-$34.99, depending on the level of professional monitoring you are hoping to have in your home.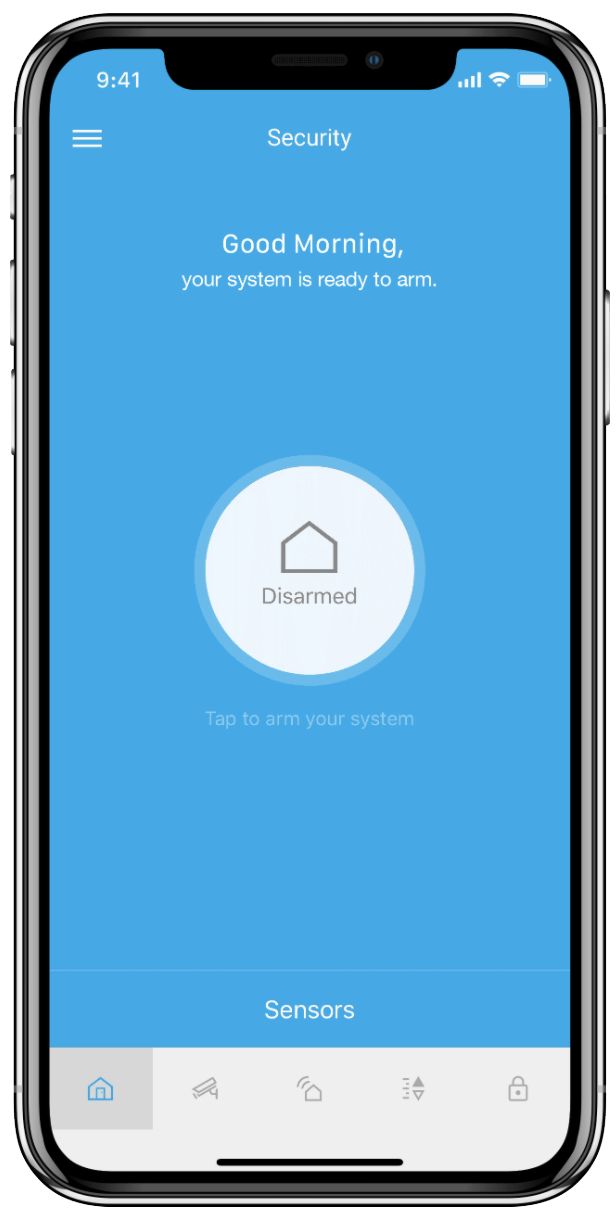 Alder Home Security
If you aren't sold on the idea of a DIY Home Security System, there are no-credit-check options available in the realm of traditional home security. Alder Home Security is a leader in this arena.
Alder is a home security and home automation company headquartered in Orem, UT. They were founded in 2008 by Adam Schanz. Adam worked hard to help Alder through the recession and the company has come out on top, in large part due to its high-quality equipment, friendly customer service, and constant goal of protecting as many people as possible. Since 2008, Alder has twice been named the fastest-growing company in Utah.
Alder has several benefits as a home security service. Unlike most security companies, Alder does not run a credit check in order to get you set up with a home security system. They also offer free professional installation, a DIY installation option, and a 30-day money-back guarantee. You'll only pay for your equipment the first time you buy it, as their system comes with a lifetime warranty.
In terms of equipment, Alder offers similar products to Cove.
Touchscreen Control Panel: This is the command center of the system. From the seven-inch panel, you can arm and disarm your alarm system, contact authorities, and notify of emergencies. This panel will ping any security sensors in your home regularly to make sure everything is working properly. It's easy to set up and doesn't require any screws or fancy wiring. Instead, the panel has an adhesive backing that leaves no mess, wherever you decide to place it.
Door/Window/Glass Break Detectors: These detectors have the same adhesive backing as the control panel, and will track the motion and vibrations of windows and doors. This helps the system to notify you if someone is trying to get inside your home.
Medical Protection: Like Cove, Alder offers a medical pendant necklace as a helpful tool to protect your loved ones in the case of a fall or other medical emergency.
Security Cameras: Alder utilizes Kami's outdoor security camera to provide an expansive and reliable look outside your home. With 140-degree perspective and weatherproof construction, this camera's going to be there for you through thick and thin. Even smaller and more discreet than the outdoor camera, The YI indoor camera incorporates night time vision and motion detection
Fire and Carbon Monoxide Alarms: Everyone should own these. This is safety 101, but with Alder's fire and carbon monoxide alarms, you'll catch the warning signs early. Both alarms are also linked to the control panel, so you can make sure authorities reach your home as soon as possible in the event of danger. Flood and Freeze Sensors: The flood sensor will notify you when there is standing water, even as little as 1/16 of an inch, within your home. If a pipe has burst or someone left the water on in the tub, or even if the toilet has overflowed, you'll be able to catch it quickly and solve the problem before any mess occurs. The freeze sensor simply notifies you when the temperature in your home drops to a level that could damage pipes, so you can turn on your furnace.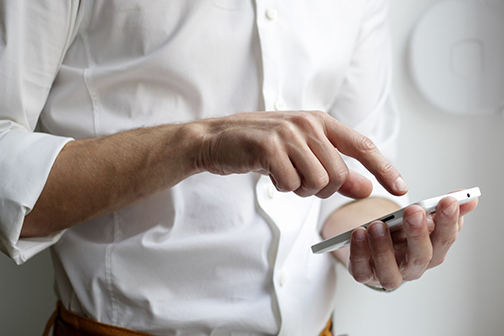 Unmonitored Systems
If you don't want to pay for a monitored system, there are options for you. Several apps have been developed to turn old iPhones and smartphones into security cameras. Amazon also offers cheap sensors and monitors that you can purchase and put up around your home. These systems are not as high-quality as those that are produced by companies that specialize in home security, but they can be a good alternative if you are on an extremely limited budget.
SimpliSafe
SimpliSafe is a DIY home security company that offers a no monitoring option in addition to a professional monitoring option if you're willing to pay a little extra. SimpliSafe equipment bundles range from $229-$489 in cost, depending on the numbers of sensors you use.
The most basic SimpliSafe bundle incorporates the following elements
Central Control Hub (for SimpliSafe this is voice-activated)

Entry Sensors including door and window alarms

Motion Detector
If you want a camera with your SimpliSafe security system, you will need to be willing to pay about $99 extra. This will buy you a SimpliCam, which is SimpliSafe's indoor camera. You can get a similar camera for $25 dollars in a Cove system. There are two monitoring packages with SimpliSafe. One is a 15 dollar a month self-monitored option, and the other is a 25 dollar a month professionally monitored option. You can choose the service that works best for you.
SimpliSafe probably comes the closest in cost to Cove, but it simply cannot compare in terms of quality. If you've looked into SimpliSafe, take a look at Cove to see if we can offer you more.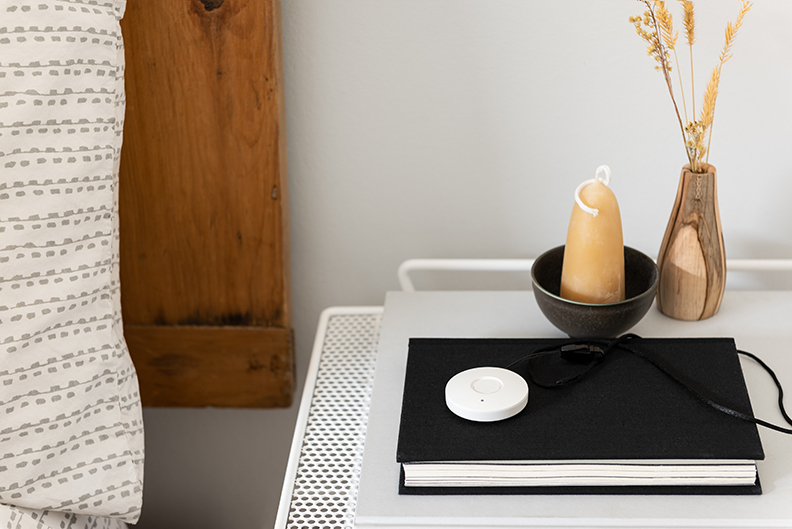 Wrapping Up
If you find yourself in a pickle with your credit score, don't despair! There are many home security options out there with high-quality equipment and professional monitoring. You should not have to pay more for home security simply because of your low credit. Look into places like Cove. At Cove, we are dedicated to providing our customers with the very best in home security elements. We want you to feel safe at home no matter what. Your credit does not determine your worth as a person.
Check out our DIY systems. They're easy to set up, cheap to monitor, and perfect for a renter, a homeowner, and everyone in between.
Ready to get started?
Take this short quiz to build your customized system today!