Home Security Systems Richmond VA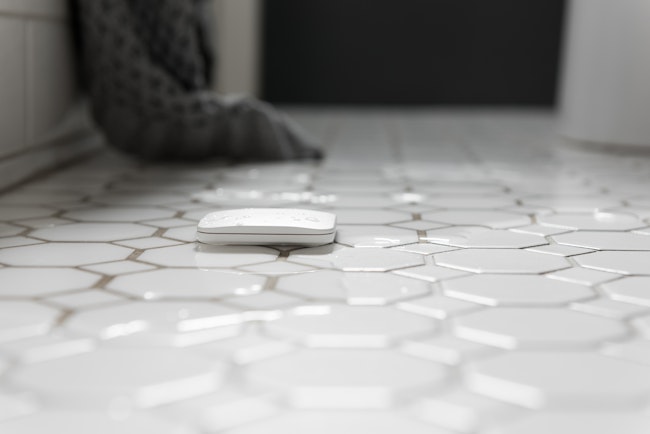 Do you need to have a home security system in Richmond to protect your home? In this article, we will answer every question a Richmond homeowner could ask.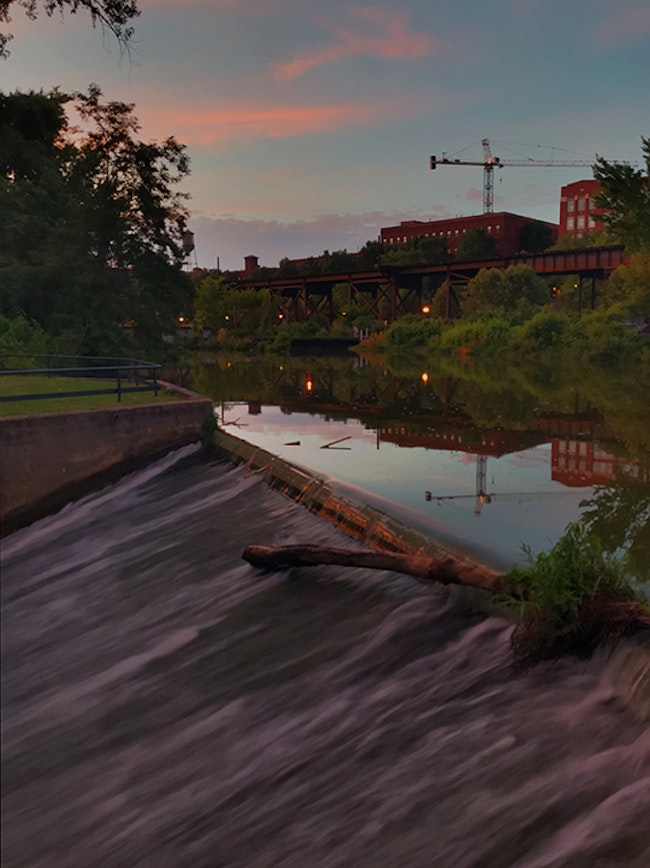 How Safe is Richmond, VA?
Answer: Richmond is safer than six percent of cities in the United States.
Richmond, Virginia, is the capital of the state and has a population of 227,032 people. According to Richmond's crime reports, the crime rates are 70 percent higher in Richmond, compared to the national average crime rates. The national average crime rates act as a median for crime. If a city has a crime rate that is higher than the national average, the city is considered more dangerous, and if a city has a lower crime rate, it is considered safer. For Richmond, the average crime rate is higher than the national average. However, does that mean that the area is dangerous? This section will detail what crime rates mean and how to determine whether your neighborhood in Richmond is safe or dangerous.
The national crime rate is separated into two categories: violent crime and property crime. A person living in the United States has a 1 in 261 chance of experiencing violent crime. The national average violent crime rate is 382 violent crimes per 100,000 people. The violent crime rates for murder, rape, robbery, and assault can be separated into the following numbers:
National Murder Rate: 5 murders per 100,000
National Rape Rate: 43 rapes per 100,000
National Robbery Rate: 86 robberies per 100,000
National Assault Rate: 247 assaults per 100,000
The national average property crime rate is 2,362 property crimes per 100,000 people. A person living in the United States has a 1 in 42 chance of experiencing property crime. The property crime rates for burglary, theft, and car theft are:
National Burglary Rate: 376 burglaries per 100,000
National Theft Rate: 1,595 thefts per 100,000
National Car Theft Rate: 229 car thefts per 100,000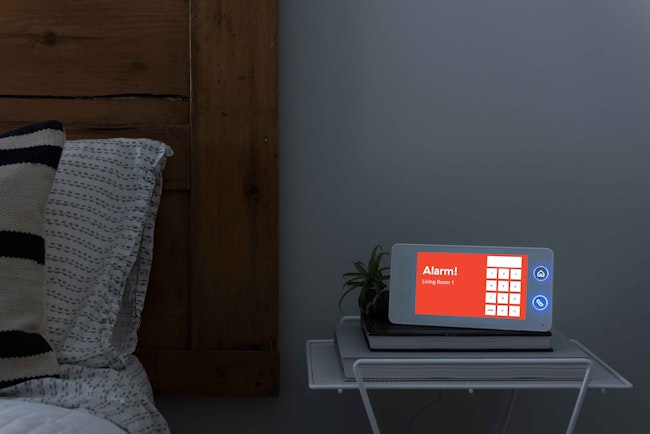 Each year thousands of individuals experience crime in the United States, and, according to the Richmond crime rates, residents are more likely to experience crime daily. The Richmond violent crime rate is 518 violent crimes per 100,000 people, which means that Richmond residents have a one in 193 chance of experiencing violent crime. The violent crime rates for murder, rape, robbery, and assault in Richmond are:
Richmond Murder Rate: 22 murders per 100,000
Richmond Rape Rate: 33 rapes per 100,000
Richmond Robbery Rate: 186 robberies per 100,000
Richmond Assault Rate: 275 assaults per 100,000
Richmond's property crime rate is 3,830 property crimes per 100,000 people, and a resident of Richmond has a one in 26 chance of experiencing property crime. The Richmond property crime rate is 74 percent higher than the national average. The crime rates for burglary, theft, and car theft are:
Richmond Burglary Rate: 487 burglaries per 100,000
Richmond Theft Rate: 2,834 thefts per 100,000
Richmond Car Theft Rate: 508 car thefts per 100,000
The crime rates in Richmond would suggest that the city isn't the safest city in the country. Neighborhoodscout states that Richmond is only safer than 6 percent of cities, meaning that 94 percent of cities in the country are safer than Richmond. Those living in Richmond should be aware of the threats they face in the city. Residents are extremely likely to experience property crime, and one in every 35 people will be the victim of theft each year.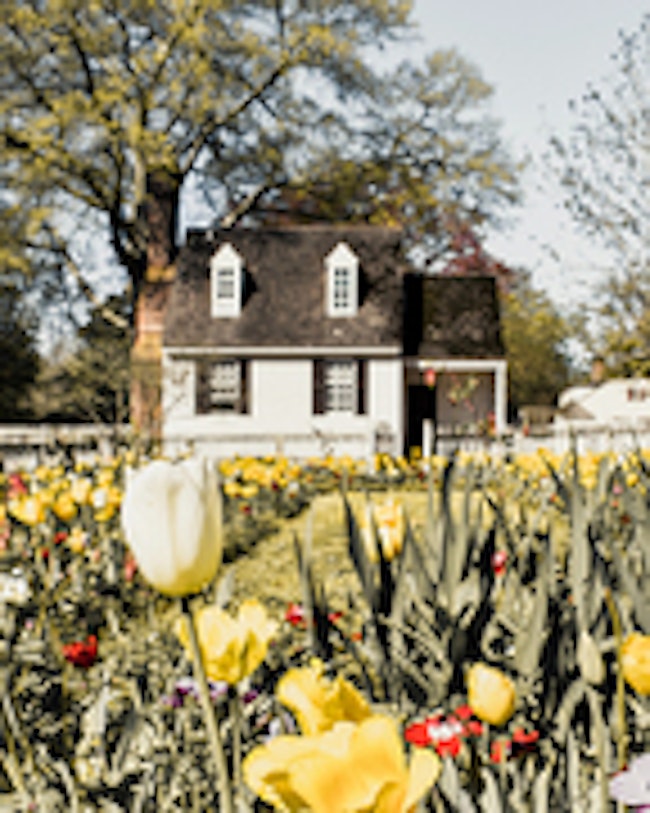 Do You Need a Home Security System in Richmond?
Answer: Yes. Home security professionals recommend using an alarm system in Richmond.
Home security systems are often recommended to those living in areas with high property crime rates. However, will a home security work to protect those living in Richmond? Richmond residents experience more burglaries than the average United States resident. Because of the prevalence of property crime in the area, security experts suggest that Richmond residents consider installing a monitored home alarm system.
Alarm systems have been proven to deter crime, regardless of where a person is living. A recent study conducted by the University of North Carolina at Charlotte reported, "About 12% of burglars indicated that they typically planned the burglary, 41% suggested it was most often a 'spur of the moment' event/offense, and the other 37% reported that it varied." This shows that most burglars decide to target homes in the moment—an opportunity presents itself, and the burglar breaks into the house. Because most burglars decide to burglarize homes spur of the moment, they look for homes that are easy targets. Homes that seem difficult to break into or that pose a threat aren't commonly the burglaries' target.
The study confirms this by stating, "Close proximity of other people (including traffic, those walking nearby, neighbors, people inside the establishment, and police officers), lack of escape routes, and indicators of increased security (alarm signs, alarms, dogs inside, and outdoor cameras or other surveillance equipment) was considered by most burglars when selecting a target." Homes with security systems or other things that might suggest that the home is fortified and protected deter most criminals who attempt to target homes in the same neighborhood. UNC also recorded four main bullet points that specifically mention home alarm systems: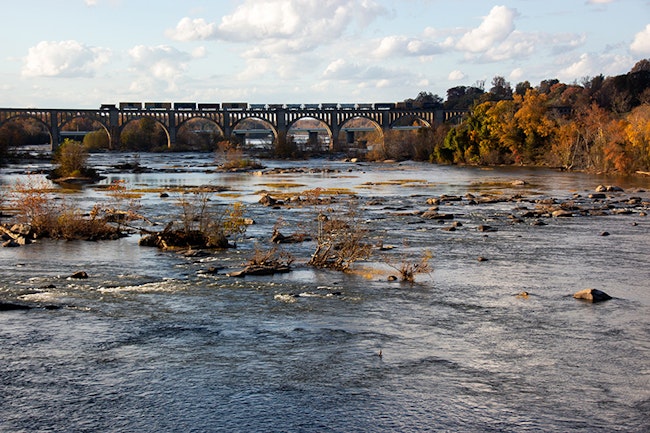 Within a broad set of potential target hardening deterrents, alarms and outdoor cameras and other surveillance equipment were considered by a majority of burglars.
About 60% of the burglars indicated that the presence of an alarm would cause them to seek an alternative target altogether.
Most burglars would try to determine if an alarm was present before attempting a burglary.
Among those that determined that an alarm was present after initiating a burglary, about half would discontinue the attempt.
Burglars want to avoid homes that have cameras, security systems, or other surveillance equipment. However, just having a home security system isn't enough to deter 100 percent of all burglary attempts. UNC's data says that 60 percent of burglars won't target a home with a home security system, and half of those who continued the burglary will run if an alarm triggers. This means that 20 percent of burglars will continue the burglary after the alarm triggers.
Because 20 percent are desperate enough to continue the burglary, homeowners need to use monitored home automation. A monitored system includes an indoor or outdoor security camera and other video surveillance equipment that is broadcasted live to a home security company. The professional monitoring team will review the footage and call the police, alerting the local police force of the burglary. Within seconds, a team will be dispatched to the home. This increases the chances that the burglar will be caught early on. According to FBI data, only 13 percent of burglars are caught due to a lack of evidence. Without a smart home security system with monitoring and a camera system, the burglar is likely to escape the house before any neighbors notice the alarms.
Richmond residents should install a home security system. Homes in Richmond with security home automation are 400 percent less likely to be targeted than a home without a security service. Burglars are significantly more likely to target unprotected homes. Additionally, having a home security camera and security alarm improves the odds of catching the burglar if the home is targeted. For Richmond residents, the benefits of installing security smart home devices are worth any imaginable drawbacks.
What Security Devices Will Best Protect Richmond Residents?
Answer: Richmond residents should use door and window sensors, cameras, motion sensors, and a smart alarm panel.
Home security devices include a wide variety of home automation. From motion sensors to video doorbells, different home security companies will try to offer different products that promise better security solutions. However, Richmond residents need four specific security devices to offer them the best protection for their homes. Those five security devices are:
1. Indoor Security Camera
The first device that Richmond homeowners should install in their homes in an indoor security camera. Some studies have shown that ambitious burglars can be attracted to homes that have outdoor security cameras, thinking that the cameras show that there is something worth stealing inside the house. To prevent ambitious burglars from targeting the home, homeowners should install indoor security cameras. An indoor camera will offer the same benefits as an outdoor camera but avoids the risk of attracting burglars to the house. Additionally, homeowners can use wireless indoor cameras, which can be versatile in the home. Wireless indoor cameras can be used as pet monitors, nanny cams, or baby monitors while also protecting your home from intruders.
2. Door Sensor
According to various polls, most burglars will enter the home through the front door, back door, or first-floor window. If the homeowner can install alarms on all entrances to the home, it's unlikely that they will experience a successful burglary. A door alarm is a small device that can be installed on any door in the home. One half of the door sensor is installed on the door itself, and the other is installed on the doorframe. When the door is closed, the two parts connect, creating an electrical current between the two sensors. If the door is opened while the sensors are armed, the device triggers an alarm.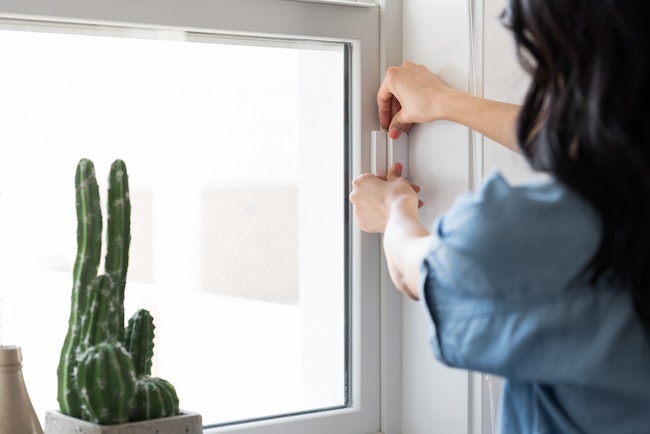 3. Window Sensor
There are two types of window sensors: a window alarm and a glass break detector. Both types of window sensors are important to have in the house. The installation of the window alarm is similar to installing the door sensor. There are two halves that are installed on the window. When the window is closed, the two halves should align and create a current. If the window opens while the system is armed, the device triggers an alarm. Instead of being installed on a window, a glass break detector is a device that listens for the frequency of breaking glass. The detector can be placed in any room in the house and will protect all of the windows in the same room.
4. Motion Sensor
Another device that is important in a wireless home security system is a motion sensor. Motion sensors can be installed anywhere in the home, but are recommended to be set up in large rooms where a burglar would walk through. When the device is armed, it detects PIR radiation, which is naturally emitted from humans and animals. The motion sensor can tell the difference between a person and a tree branch swaying in the wind, limiting false alarms. Motion sensors act as a lass defense for your home, triggering a final siren to alert the burglar that the home is protected. Having at least one motion detector in your home is crucial to the home's protection.
5. Smart Alarm Panel
The final device that is necessary for better protection in Richmond is a smart alarm panel. A smart control panel acts as the security hub for your alarm system. The panel is where all your other security devices can pair, creating an interconnected web of security. Users can connect a mobile app to the alarm system using the smart alarm panel and receive remote updates on their alarm system. If the alarm is triggered while the homeowner is away, the smart alarm panel will send the emergency notification directly to the homeowner.
Having a combination of these five devices helps the homeowner to tell false alarms from emergencies. For an easy security solution that fits into any home, Richmond residents should consider a wireless, DIY home security system that doesn't require professional installation.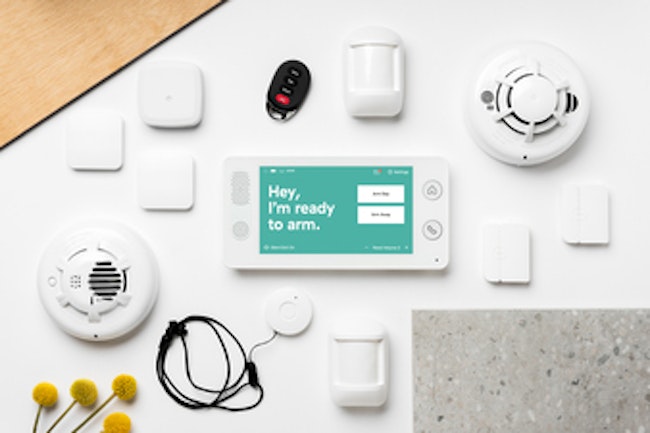 What Is the Best Home Security Service in Richmond?
Answer: Cove offers the best home security system for those living in Richmond.
In Richmond, homeowners and renters need a home alarm company that offers professional monitoring, DIY installation, highly rated customer service, and complete honesty. Cove has everything that Richmond homeowners are looking for in an alarm system.
First of all, Cove offers a professional alarm system for a fraction of the cost. Rather than charging over $50 a month for professional security, Cove's alarms start at $17.99. Cove's systems are high-quality and professional-grade without the premium price tag. Cove is able to offer inexpensive yet quality products by focusing on DIY alarm systems. Cove's alarm system is self-installed and can be fully installed and functional within the first 20 minutes of opening the box. Self-installation ensures that homeowners are more comfortable with their alarm systems. Because the entire system is wireless, it can be moved as the home changes, presenting a flexible security solution for flexible homeowners.
Cove also offers a risk-free trial to its customers, allowing the family to test the product for 60 days before they fully commit to it. This ensures that customers love the product. Cove trusts that their alarm systems will sell themselves. To learn more about Cove Smart, contact a Cove representative today, or create a personalized security plan on their website.
Ready to get started?
Take this short quiz to build your customized system today!