Protecting Your Property: Home Security Las Vegas Style | 2022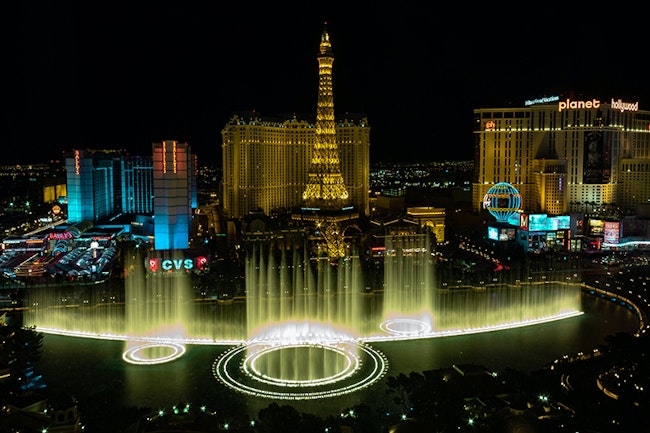 The world calls it Sin City, the center of gambling and decadence famous all over the world. From the Luxor hotel to the MGM Grand, the Fremont Street Experience to Caesars Palace, everybody knows downtown Las Vegas. But to be completely honest, that isn't the true Las Vegas. Surrounding the luxury and glittering lights of the Strip are the homes and suburbs of regular, hardworking Las Vegas residents going through life and pursuing the American dream. The one challenge that makes them unique in the United States is the crime rate they face: according to USA Today, Nevada (and Las Vegas in particular) ranked fifth of all fifty states to have the highest rate of violent crime in the United States. Although the rate of violent crime has decreased slightly in the last few years, North Las Vegas is particularly vulnerable to murder and violent crime.
So if you live in Henderson, Summerlin, Enterprise, and even as far as Boulder City, what can you do to ensure your home and your family are safe from burglary, theft, and home invasion? Here are some of the tools you can use to ensure the things you love are protected.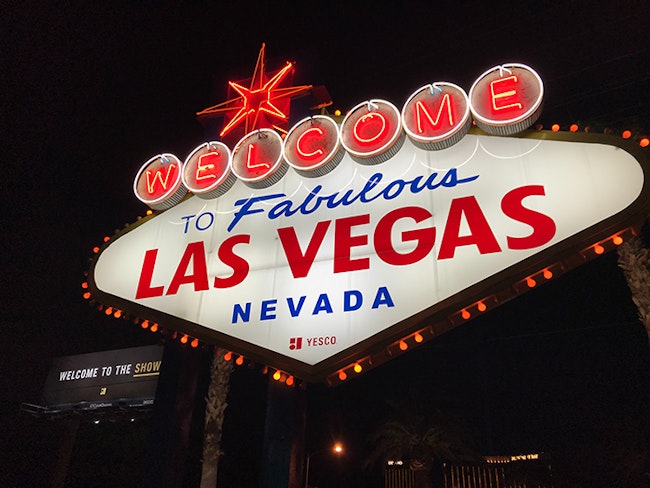 Las Vegas Crime Statistics
The FBI regularly publishes crime statistic reports based on the crime rate of cities all across the nation, offering the public a glimpse into the amounts of calls and events the police receive on an annual basis. Unfortunately, the crime rate for Las Vegas in many different categories is staggering. According to the report for 2018, the following statistics were reported:
The Las Vegas Metro Police and North Las Vegas represented the highest percentage of crime according to population size. Violent crime was by far the crime most often recorded by police, reaching almost 10,000 cases in 2018 for Las Vegas.

Aggravated assault, burglary, and motor vehicle theft were the other crimes most often reported.

Although not as numerous in North Las Vegas, the amount of reported property crimes grew to a staggering 46,673 cases. This was in addition to the 11,000 cases of burglary reported.

In Las Vegas, it has never been more important to protect your home, especially in the current climate of unrest and uncertainty. While violent protests in Las Vegas have been very minimal, the threat of crime spilling into the suburbs of major cities across the US can have a lasting effect on the way you view the safety of your home. Do not fall to fear: you are not alone in wanting to stay protected.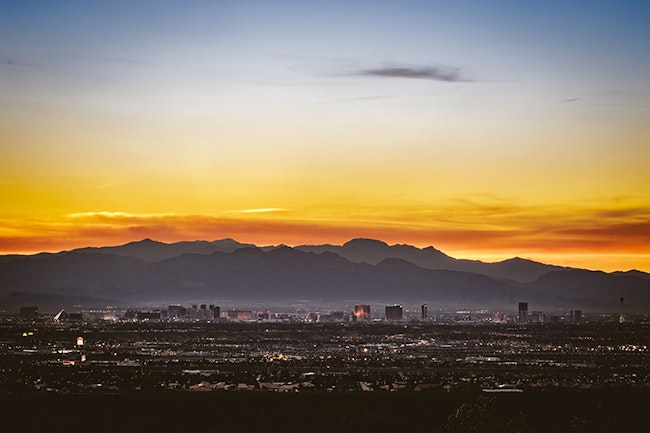 Crime Hotspots in Las Vegas
Thanks to KTNV ABC 13 News in Las Vegas, we have a report on the major crime hotspots in and around Las Vegas according to data (crimes reported and/or 911 called) collected from the local police departments in 2018. These calls are among the information matched by the FBI statistics gathered for that year. Here are a few of the eight ranked hotspots in each area.
Bonneville Regional Transit Center
Most calls are for disturbances, but a few were for suicide attempts and attempted battery. Regardless, as the news reports, the transit center is a designated "safe space", and the employees that work for the transit system are dedicated to helping anyone that feels threatened.
Shelter Island and Harbor Island apartments
This is disturbing for a number of reasons, if only because the management of the apartment complexes did not offer any explanation as to why their properties are so afflicted with 911 calls and crime. It can be difficult to provide personal security for an apartment, but there are DIY security systems that do not interfere with your lease in any way that are a great option. Cove provides many of those options. If you feel unsafe, always consult your apartment management first. If this does not help, you can take your security into your own hands.
McCarran Airport
This stands to reason, if only for the sheer number of people that come and go through the airport on a regular basis. Naturally, alerts to law enforcement have fallen to incredibly low levels during the Covid-19 pandemic. Crime has moved elsewhere for the time being.
Coral Palms Condos and Cheyenne Condos
Securing a condominium with a home security system may be easier to install, being more of a home than an apartment. The management company may require certain conditions about the system (such as the type of security company used). But the crime rate and 911 call statistics should go a long way to convince management that a home security system should be installed in your condo.
Walmart and Albertsons
Personal safety can always be a little tricky in public spaces, especially while shopping. It is good news, then, that the majority of 911 calls from these locations are reports of shoplifting and stealing and not so many about assault and violence. Still, it is a good idea to remain alert and consider personal protection products to keep you and your family safe.
The Villas at Green Valley
Again, living in a busy apartment complex can be stressful, but it may not be as dangerous as you might think, especially if it is in the suburbs away from the busy city. Lt. Kirk Moore of the Henderson Police Department stated that while call volume may be high for a single apartment complex, it is usually a few number of people that call on each other for disturbances and loud volume. Unfortunately, apartment complexes make for good automotive theft and break-in targets, so always keep your car alarm system active.
Complete Home Security System
Imagine an intruder breaking into your home in the dead of night, or during the day when the kids are home from school? You never know when you will find yourself in a dangerous scenario. Whether through a security company or DIY projects, a complete home security system is the way to go to protect your home and family and ensure only the right people come and go. One or two tools can be useful, such as security cameras alone. But having a complete package for your front and backyard, driveway, porch, and windows will ensure no one enters your home without your permission. Here are the tools you should consider purchasing and installing to get the most out of your home's protection.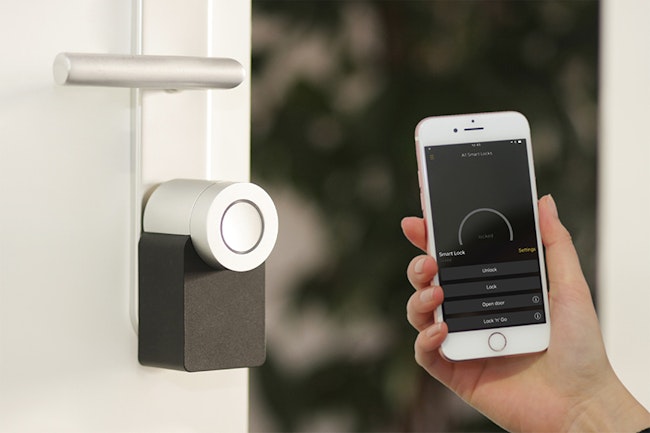 High-Tech Smart Door Locks
The very first line of defense your home should have is a set of sturdy locks on the exterior doors of your home. It has been shown time and time again that most criminals gain entry into homes not by breaking windows or sneaking through windows, but by passing right through unlocked doors. Always remember: even the toughest lock in the world is worthless if you forget to lock it. Once you purchase your locks, get in the habit of locking your home every time you leave and at nighttime, and help your family learn how to do the same.
Not all locks are created equal. The cheapest kinds are the deadbolt and front door locking handles. While inexpensive, they can be prone to faster deterioration in harsh weather because of metal plating instead of solid materials. These can also be vulnerable to force (such as when kicking down a door, for instance), which requires a sturdy door as well. There are dozens of lock types to choose from besides door handles, such as jimmy proof deadbolts that attach to the inside of the door and provide solid bars to block the door from intruders.
One type of unique lock that is excellent in surveillance is a camera lock or a smart lock. They may seem more vulnerable because of the lens and camera, but in truth, they are just as effective as any other lock, and can provide video evidence of whoever comes to your front door. These smart locks often have two-way speakers to allow you to speak to delivery people, guests, or children. More importantly, a sturdy lock and a surveillance camera can help protect you and identify anyone that might invade your home.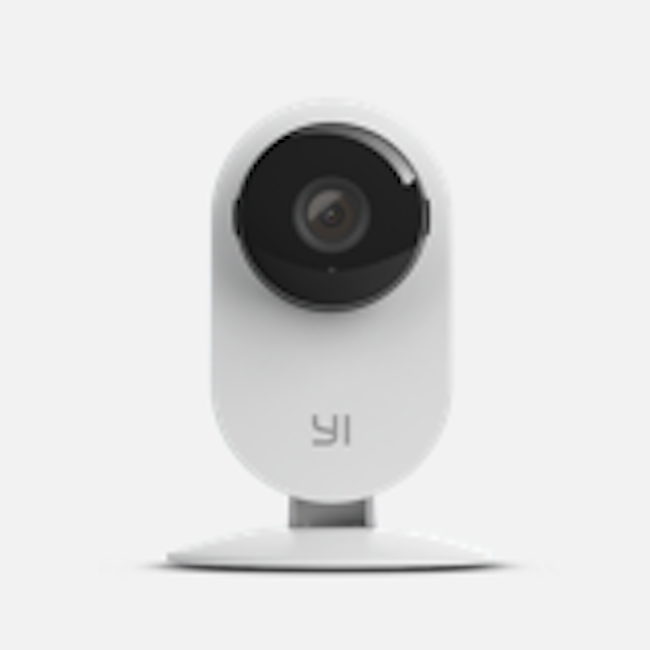 Video Surveillance and the Right Security Camera
Speaking of cameras, these simple devices may seem useful only after you have been robbed. But cameras provide much more protection than this. When installed in the correct areas of your home, they can provide a great deterrent should anyone see that your residence is being watched. Combined with good security habits, they can catch burglars and thieves in their attempts and alert you when something is happening on your property.
Security cameras typically come in two types today. The first is DVR, the older type of tech that records footage from your cameras directly to a hard drive. The main disadvantage to this is running out of hard drive space; it can be a hassle to rewrite over old footage and have a hard drive large enough to be useful. The other type of security camera tech is NVR. These cameras send their recordings directly to a central hub that can upload your footage to the cloud. This requires the same kind of maintenance as DVR, but cloud storage space can be instantly expanded with a monthly fee (Google Cloud or Microsoft Azure services are great for this). DVR hard drives can be destroyed. But with NVR, if your security hub is ever messed with or destroyed, you will still have the footage stored on the cloud.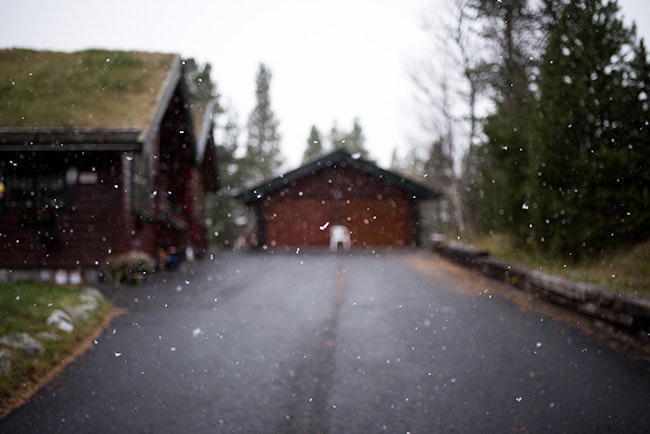 Choosing the Right Driveway and Backyard Motion Sensor
Locks provide physical defense, and cameras provide evidence. Want to be notified the very moment someone comes onto your property? A motion detector in your driveway and yard can detect them and ring a bell in your home as a signal.
There are three kinds of driveway alarms: active infrared sensors, passive infrared sensors, and electromagnetic probe sensors. They all sound high-tech, but they can be explained with simplicity. Active infrared works like a garage door sensor, sensing movement whenever they enter the sensor's direct line of sight. Passive IR sensors detect subtle changes in temperature, essentially detecting body heat or exhaust. EM probes are buried underground and solely detect large metal objects like automobiles. With all three working in tandem, especially with cameras pointed at the sensors, you will know the kinds of intruders you are dealing with. Some may be heartless criminals, and you might be surprised at how many animals you will find just wandering around!
Window and Door Sensors
If you are worried about invaders breaking in through your windows or open doors, there is a solution. Window sensors and door sensors come in two parts, one to be installed on the wall beside the opening, and one installed right next to it upon the door or window itself. The sensors are magnetic, and will sound an alarm the moment the magnetic bond is broken. You can see on CoveSmart.com how these devices work, how affordable they are, and how simple they are to install!
Smart Home Automation Options
Smart home technology has developed greatly in the past decade, to the point that being able to connect all of your security and home living appliances is no longer prohibitively expensive for the average American family. When you think of home automation, it may seem like a complicated process that would take a long time to learn. In truth, the security companies that install their systems will often feature smart home connections that are super simple to use. Everything from your security cameras and motion detectors to your smart thermostat and door locks can be controlled from a single control panel. Most companies will even offer a mobile app, giving you the ability to access the functions of your smart home right on your smartphone. If you forget to turn off your AC after you leave your home, you can adjust it on the fly. If you need to unlock the door for your kids after they come home from school, you can do it with the click of a button.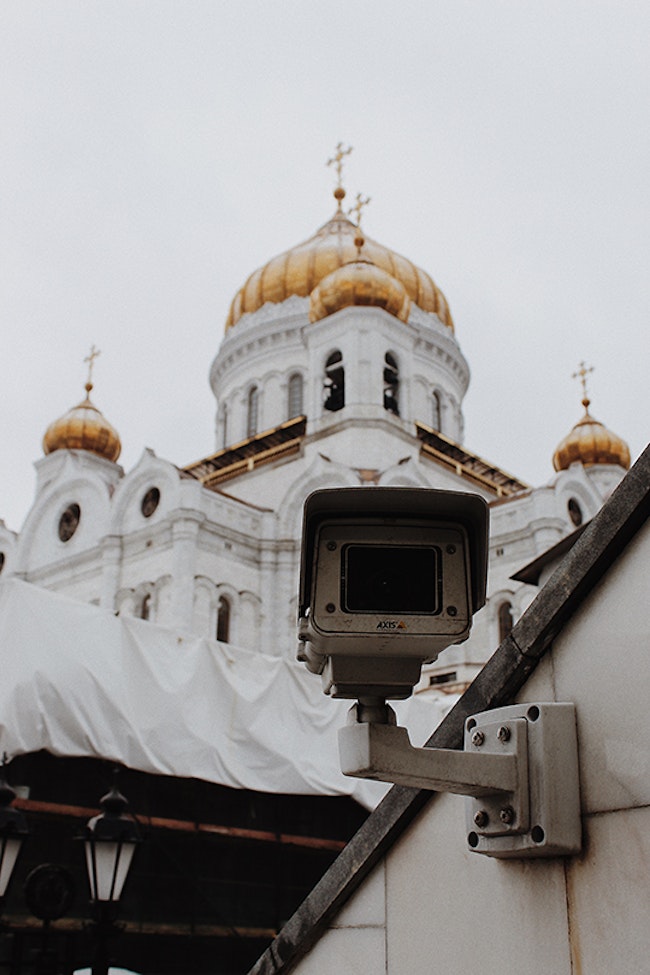 Popular Professional Monitoring Alarm Companies Las Vegas
When it comes to choosing a security system provider, you should always do some homework to see which one will be right for your home, apartment, or condo. Some are more expensive and cater to large smart homes, whereas others are DIY systems that are inexpensive, easy to install, and are versatile for smaller abodes. Here are just a few of the security system companies that are available for you in the Las Vegas area, and the advantages and disadvantages of selecting their services.
ADT Monitoring
Beginning its service to the public in 1874 as the American District Telegraph, ADT offers security and fire protection services to residential and commercial properties. It is certainly one of the most popular security and alarm companies out there, and just the name on the sign on your front lawn will ward off anyone looking to break into your home. Through the ADT mobile app, you can control your entire system with the press of a button.
The advantages are:
Smart home system options

Expert installation by an ADT specialist so you don't have to do anything yourself
The disadvantages are:
Hidden fees apply to monitoring services - you have to call to find out current pricing

System is complex to use and takes time to learn

Well-known protection and monitoring -since ADT is so well known and has been around a while some burglars are very familiar with where the weak points are in ADT security systems and know how to disarm or outsmart them.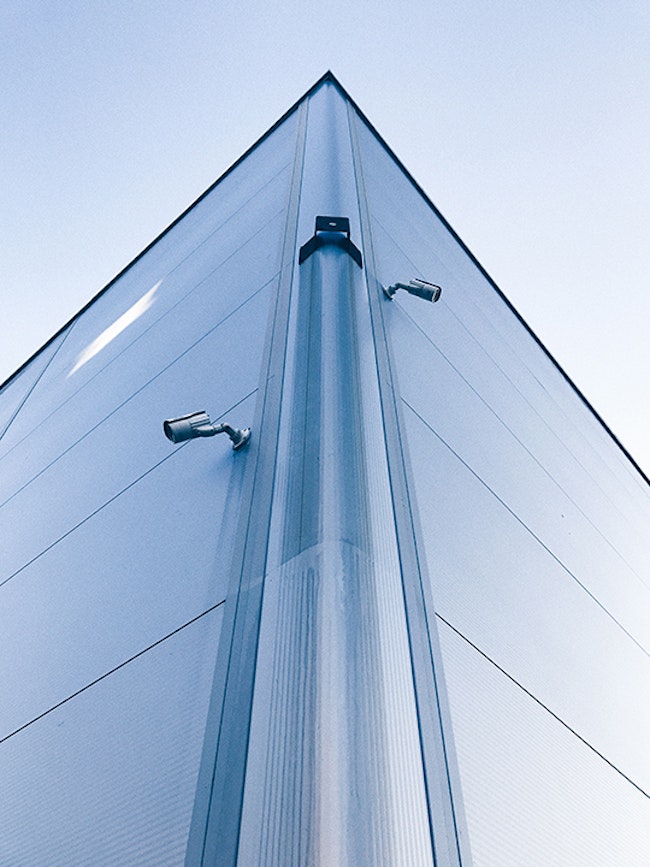 Vivint - Vivint Sky and Smart Home Automation
Founded in 1999 in Provo, Utah, Vivint has been an up-and-coming leader in professional security alarm installation and monitoring. Designing its own security equipment, everything about their tools work in harmony with each other in a slick package that works as great as it looks. Vivint Sky is the central hub to your system, and it can be integrated with Amazon Alexa.
The advantages are:
Use of app control

Professional installation

Variety of smart home device options
The disadvantages are:
Aggressive door-to-door campaign (call for pricing instead)

Extra service options are expensive
Protect America Home Security
Based out of Austin, Texas and founded in 1992, Protect America is an excellent competitor to other security companies due to their inexpensive pricing and do-it-yourself installation. They also offer mobile app integration with all of their equipment, making it easy to monitor your property. Their cameras and hub can be set up in less than an hour, and there is no need for a specialist to come to your home.
The advantages are:
No installation fee if installed yourself

No upfront costs and inexpensive monitoring

Money-back guarantee if you do not like the system
The disadvantages are:
No professional installation (depending on your preference)

Broadband connection plan is more expensive than landline
Frontpoint Home Security
If you are looking for a friendly security system, look no further than Frontpoint. As one of the newer companies in the US, Frontpoint is making a name for itself with the right integrated security solution and easy installation. Reviews for this company are currently unmatched, and asking customer service for assistance is super simple compared to other companies. Be aware though that there are ways for companies to create false reviews.
The advantages are:
Good reviews and satisfaction by current customers (if the reviews are actually legitimate)

Simple home installation

Frontpoint often offers discounts
The disadvantages are:
Very expensive for constant monitoring compared to other security companies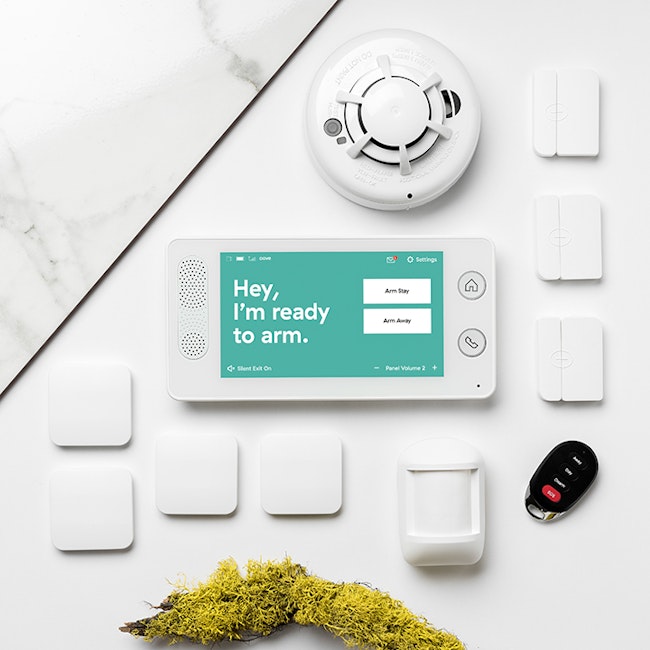 Cove Security for DIY Security
Of course, if you are searching for the perfect do-it-yourself home security system that is simple to use, easy to install, and expandable, look no further than Cove Security! Visit us at CoveSmart.com to view all of our individual equipment pricing, or choose a complete package to suit your living or work space. We offer a 60-day trial period, and constant assistance if you need help with installation or mobile app integration.
The advantages are:
No professional installation required

System can be set up and fully installed in less than 30 minutes

Aesthetically pleasing design

Unmatched pricing

No contract required

No hidden fees

Notifications to app

Excellent customer service

Money-back guarantee

Back-up battery and cellular connection for security during power outages
The disadvantage are:
You have to pay a little extra for the app

Have to install it yourself

Camera uses a separate app
If you live in the Las Vegas area, you have nothing to worry about so long as you have the right security system in place to keep you and your family protected from harm.
Ready to get started?
Take this short quiz to build your customized system today!