Security Alarms Muskogee | 2022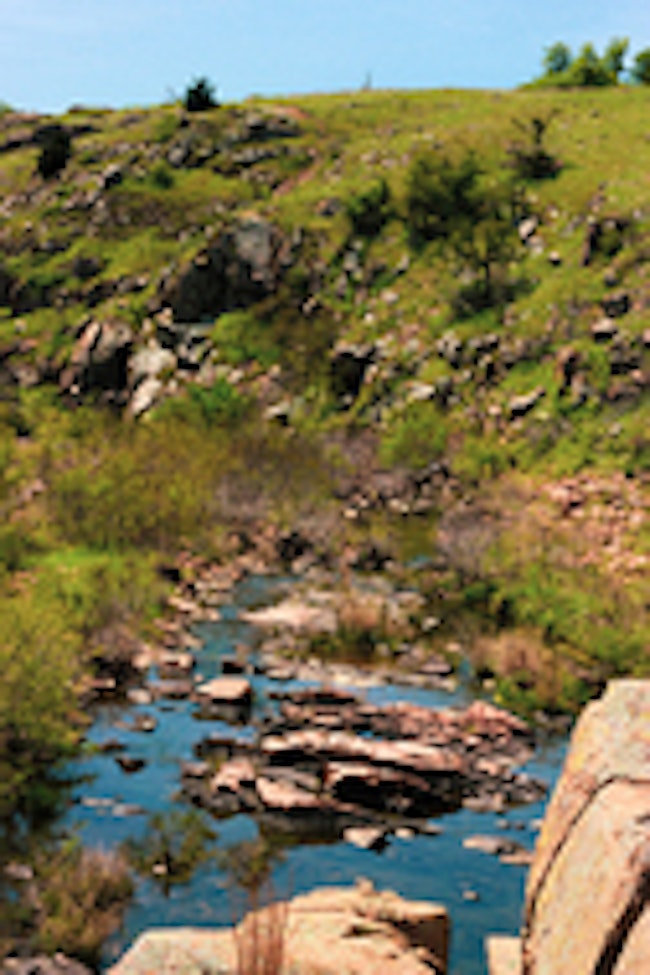 Do you need a home security system as a resident in Muskogee? What are your odds of experiencing burglary? Because Muskogee has a high crime rate, many residents wonder how they can better protect their homes. According to security experts, homeowners can decrease their odds of burglary significantly by simply installing a home security system. In this article, we will answer all your questions about installing an alarm system in Muskogee.
Do You Need an Alarm System in Muskogee?
Answer: Yes. Muskogee is safer than three percent of cities in the United States.
Muskogee has a population of 37,402 as of the 2018 census. Muskogee isn't the largest city in Oklahoma and doesn't even make the list of the top ten largest Oklahoma cities. Typically, larger cities have higher crime rates because burglars and criminals feel as if the crime is less personal. However, Muskogee is an exception. Although Muskogee is a fairly small city, it has one of the highest crime rates in Oklahoma. Compared to the national average crime rate, the Muskogee crime rate is 97 percent higher.
A person living in the United States has a one in 261 chance of experiencing violent crime. The national average violent crime rate is 382 violent crimes per 100,000 people. We can further dissect the national crime rate by separating it into specific crime rates for murder, rape, robbery, and assault. The violent crime rates for murder, rape, robbery, and assault can be separated into the following numbers:
National Murder Rate: 5 murders per 100,000 National Rape Rate: 43 rapes per 100,000 National Robbery Rate: 86 robberies per 100,000 National Assault Rate: 247 assaults per 100,000
The national average property crime rate is 2,362 property crimes per 100,000 people, meaning a person living in the United States has a one in 42 chance of experiencing property crime. The property crime rate can also be separated into crime rates for specific crimes. The property crime rates for burglary, theft, and car theft are:
National Burglary Rate: 376 burglaries per 100,000 National Theft Rate: 1,595 thefts per 100,000 National Car Theft Rate: 229 car thefts per 100,000
As mentioned, the crime rate of Muskogee is 97 percent higher than the national average. This means that a person living in Muskogee has a one in 20 chance of experiencing crime. The Muskogee violent crime rate is 1,001 violent crimes per 100,000 people, which is 163 percent higher than the national average. Muskogee residents have a one in 99 chance of experiencing violent crime. The violent crime rates for murder, rape, robbery, and assault are:
Muskogee Murder Rate: 2.7 murders per 100,000 Muskogee Rape Rate: 45 rapes per 100,000 Muskogee Robbery Rate: 175 robberies per 100,000 Muskogee Assault Rate: 738 assaults per 100,000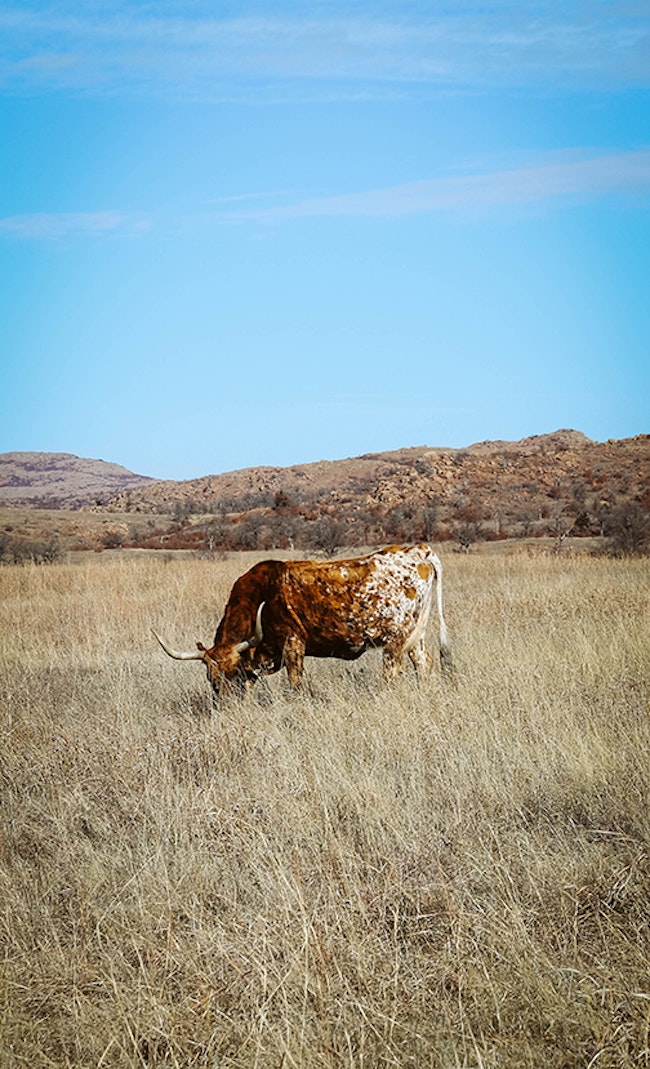 The property crime rate in Muskogee is also incredibly high, with 4,079 property crimes per 100,000 people. The Muskogee property crime rate is 85 percent higher than the national average. Muskogee residents have a one in 24 chance of experiencing property crime. The property crime rates for burglary, theft, and car theft are:
Muskogee Burglary Rate: 1,258 burglaries per 100,000 Muskogee Theft Rate: 2,453 thefts per 100,000 Muskogee Car Theft Rate: 366 car thefts per 100,000
Muskogee has one of the highest burglary rates in the nation and the highest burglary rate in Oklahoma. A person in Muskogee has a one in 79 chance of becoming a victim of burglary. This leads many Muskogee residents to consider the best ways to protect their homes from burglary and other property crimes.
The best way to protect your Muskogee residence from property crime is by installing a home security system. According to UNC Charlotte, home security systems can deter up to 80 percent of burglars. Currently, the FBI reports that only 13 percent of burglaries are solved. However, homes with a security system and security cameras are much more likely to catch the burglar. Home security experts highly recommend that homeowners and renters in Muskogee use a home alarm system on their property in order to deter crime from their neighborhood.
Having a burglar alarm installed in Muskogee homes can reduce the odds of crime for that home and for the homes directly next to the protected home. According to UNC Charlotte's study, "About 12% indicated that they typically planned the burglary, 41% suggested it was most often a "spur of the moment" event/offense, and the other 37% reported that it varied." Most burglars choose their targets almost randomly. The burglar will happen upon a home that seems like an easy target, and the burglar chooses to burglarize them at the first opportunity. It's rare that the burglar will choose a home protected by surveillance cameras or other security home automation. In fact, UNC states that "close proximity of other people (including traffic, those walking nearby, neighbors, people inside the establishment, and police officers), lack of escape routes, and indicators of increased security (alarm signs, alarms, dogs inside, and outdoor cameras or other surveillance equipment) was considered by most burglars when selecting a target." Having alarm monitoring in Muskogee is one of the best ways to protect your home. A simple security alarm at each door can stop burglars from entering the home.
This article will also discuss which type of alarm system will offer the best protection to Muskogee residents, which devices will best protect homes, and which alarm company offers the highest quality protection for the best price.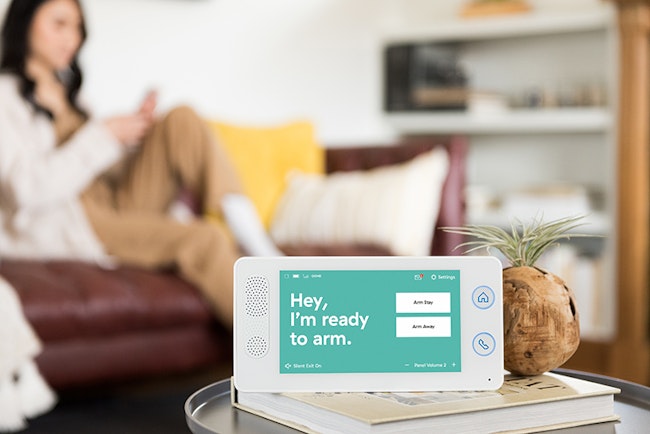 What Type of Alarm System Is Best for Muskogee Residents?
Answer: Muskogee residents will benefit most from a cellular wireless alarm system.
Muskogee residents have access to two types of alarm systems: wired and wireless. A wired alarm is hardwired into the home. It relies on power from the neighborhood's power grid and works similar to a landline phone. This system does not require wi-fi. However, hardwired alarm systems are susceptible to power outages, meaning that they're not the best option for most homes. If the power is cut to the home (and many burglars are known to cut the home's power), the alarms stop working. Because of this, security professionals do not recommend using a wired alarm system in Muskogee.
A wireless alarm system will use a cellular network instead of wiring. These systems are completely wireless and work similarly to a cell phone. Although some options rely on wi-fi, the best wireless alarm systems use a cellular network. Cellular alarm systems are more reliable since they will continue to provide protection even if the power has been cut. For the most efficient protection, security experts recommend that homeowners in Muskogee use cellular wireless alarm systems to protect their homes.
How Can Residents Get the Best Protection from Muskogee Alarm Companies? Answer: Residents should be sure to use cameras, door and window sensors, motion sensors, and alarm panels to get the most out of their alarm company.
Not every home alarm system offers the same level of protection. For example, a home alert system that only includes a doorbell camera won't be able to protect the home from intruders who enter through the back door or through a first-floor window. Instead, homeowners need a security service that will cover every security need. Here are five devices that will ensure that homeowners get the most protection from their security service.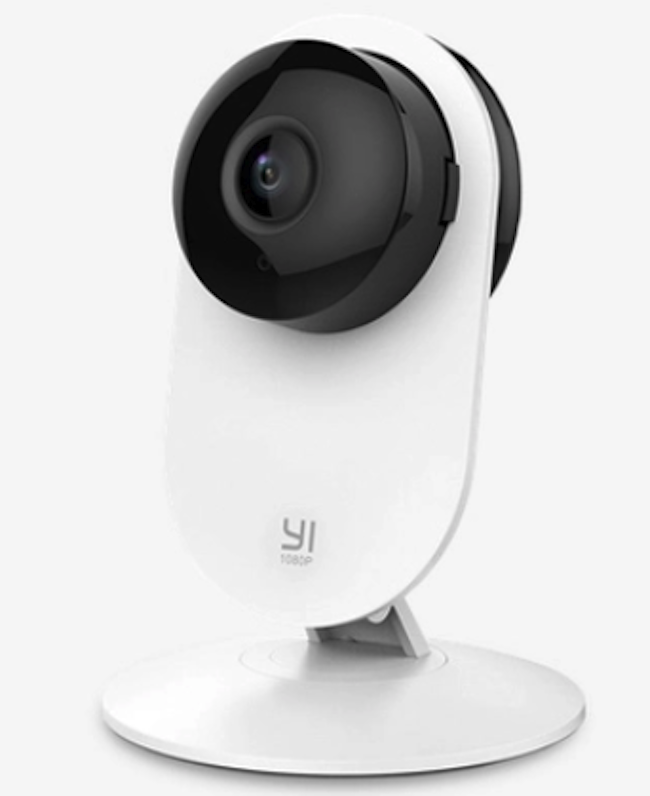 A major part of an effective burglar alarm system is security cameras. Having surveillance in and around your home takes safety to a new level. Home surveillance cameras allow the homeowner to watch over their property using remote monitoring and professional monitoring. Both remote and professional monitoring ensure that your home is entirely protected. Security professionals recommend using wireless security cameras for the best protection. Wireless cameras can also be used as nanny cameras, baby monitors, and pet cameras.
A door sensor is a simple device that triggers an alarm if the door opens. The device can be installed on any door, and security experts recommend that homeowners install door sensors on every door leading to the outside. If a burglar attempts to open the door to your home, the door alarm triggers, setting off a loud siren meant to scare away intruders. This device is packed up by various studies that confirm that alarms will scare away almost every burglar attempting to enter the home.
Window sensors are similar to door sensors and are highly recommended. Although most burglars enter the home through a door, some will choose to enter through a first-floor window. Because burglars will use first-floor windows, it's important to install a burglar alarm on every window that a person could fit through. Window sensors will also come as a glass break detector, which is a type of window sensor that listens for the frequency of breaking glass. Having a combination of both types of window alarm ensures that your home's windows are protected and insured.
Motion sensors act as backup security devices that protect your home if any other of your security devices fail. A motion sensor using PIR motion detection isn't prone to false alarms. The motion sensor can be set up in the main room of the home and provide flawless protection. If someone walks in the room, the alarm triggers and alerts the security company of the intrusion.
A smart home alarm panel ties your security system together, creating a network of security devices that can be monitored by the security technician. The smart home alarm panel will also have a panic button, which allows the homeowner to use the alarm panel in emergencies and call for immediate help. Alarm panels are central to the home security system because they connect the separate devices and monitor the entire system.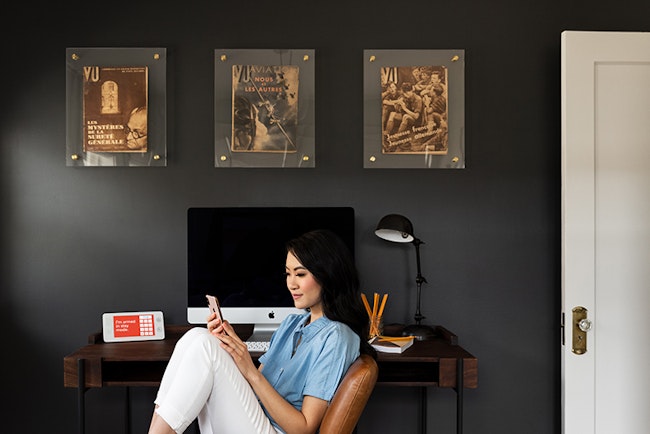 What Is the Best Muskogee Alarm Company?
Answer: Cove is the best alarm system in Muskogee.
Muskogee residents need to look for four main things in an alarm system. These four things characterize the alarm company and help homeowners and renters know whether the alarm company will offer the safety and security they need. Here are four things that all the best home alarm companies in Muskogee have:
Affordable Security Plans: Homeowners looking for home security shouldn't reach outside of their budget. Instead, find a security alarms company that offers an affordable security plan that fits perfectly and flawlessly into your budget.

Honesty: Home security companies should be held accountable for their honesty. Rather than trying to trick you into purchasing a five-year contract, the monitoring center should give the customer a variety of options that allow the customer to choose what they feel most comfortable with.

Flexibility: Your alarm company should be flexible and offer different security plans. Your home security should be tailored to what you need. If the alarm company doesn't offer exactly what you need in order to be safe, don't settle.

High Ratings: Finally, your Muskogee alarm company should be highly rated. The best alarm companies in Muskogee have higher than four stars out of five. High customer reviews show that the company is honest and straightforward with their customers.
The best alarm system for those living in Muskogee is Cove. Cove offers a variety of benefits that will protect homeowners and keep their homes and property safe from intruders. Cove is also affordable and has earned over 4.8 stars on Google Reviews. Customers of Cove are highly satisfied and always walk away happy with their products. For a fully professionally monitored alarm system, customers only pay $15 a month, which is half the price of other Muskogee alarm systems. For high-quality products, inexpensive security, and well-rounded protection, Muskogee homeowners and renters should use Cove.
Ready to get started?
Take this short quiz to build your customized system today!