Shield Any Entrance: Security Shutters for Storefronts and Residential Windows | 2022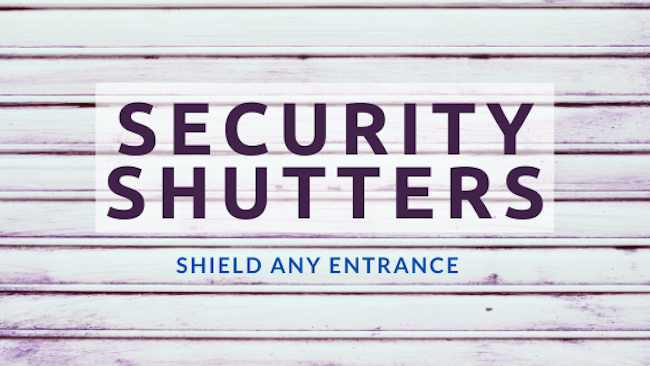 Despite the continual decline of burglary in the past ten years, property crime continues to affect families and businesses across the United States: 7.2 million cases of property crime were reported in 2018 alone. Thieves will search for any weakness in your home or business's doors or windows to find a way inside to steal your property. Unlocked doors and windows all but invite burglars to enter and take whatever they want.
Property damage isn't restricted to criminals, unfortunately. Natural disasters can threaten your home or business as well. For example, during hurricanes and tropical storms that hit southern cities such as New Orleans, Louisiana, security shutters are used to prevent the intense winds from throwing debris into buildings as well as keeping things secure if looters take advantage of the terrible situation.
You have many tools available to you to keep your home or storefront secure from theft and damage. Install tough locks for your security doors. Consider purchasing security cameras for both outside and inside your home or store to monitor during those times when you are absent. And consider this unique type of barrier that you may not have heard of before for home security and renovation: exterior and interior security window shutters or if that is to much you can try a simple window sensor. The video below shows the strength and hardiness of security shutters.
Tough and Aesthetic Shutters
If you own a business with an exterior storefront, you want your displays and windows to appear pristine and present a professional image to potential customers. You may have seen such businesses in shopping malls with wide open entrances or on the street corner with a single door. At the end of the day, inventory needs to be protected until the store reopens. The best way to protect your entrance (apart from sturdy locks) is to seal the entire entrance behind a security shutter. A rolling security shutter installed outside your front doors and windows will guard your goods during nighttime hours and in the midst of a natural disaster.
But something you may not know is that home security shutters are a common sight in areas that are prone to storm after storm. They also serve a double purpose: hurricane shutters protect exterior window glass from being broken, and they protect homes from being ransacked by burglars while the homeowners are evacuated to safety. Depending on the location of the home, insurance companies may require security grilles and security roller shutters in order to provide complete homeowner's insurance.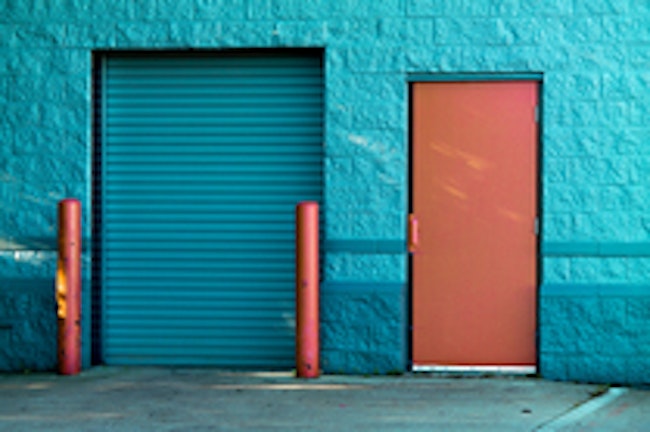 External Security Shutters and Awnings
Security shutters come in many different designs and specifications, typically installed to fit your building's style. A common type of security shutter is a rolling door that rises upwards to open and rolls downwards from a shutter box much like a garage door. Motorized panels are another type of shutter that can rise, fall, or seal shut sideways to protect windows. If you want sunlight to enter your home while keeping things secure, you can purchase colonial-style window shutters or Bahama shutters that hinge from the top of your window can give a unique tropical feel to your home without breaking the bank.
Storm protection is not the only purpose for shutters. In fact, if you purchase motorized security shutters, you can seal them with a switch from the inside or open and close them with your smartphone when away from home. When you leave home for work or for vacation, and you worry about your belongings being vulnerable for the time you are gone, a high-quality shutter system will seal off all entrances and windows from intrusion, effectively serving as a second barrier to every opening.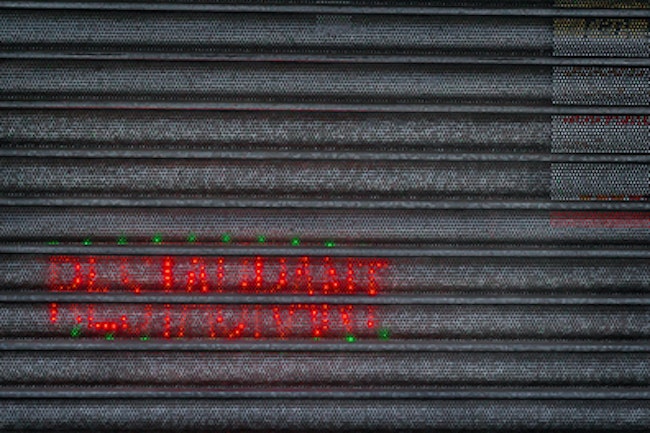 The first concern you should have when deciding to purchase a shutter door is the effectiveness and material of the door. Polycarbonate shutters (think of thick home siding) are cheap and can be easily installed, but may not offer the best protection from the elements or the average determined intruder. Extruded aluminum and steel shutters are tough, but depending on the weight of the installation, you may need the assistance of a handyman to mount them on your window or wall. Search for reputable brands such as Wayne Dalton or Alutech United, and avoid shutters with no guarantee of quality.
Awnings and solar screens also fall under the category of shutters, although their main purpose is not to protect you from violent storms, but from harmful UV rays. Woven into a thick fabric of polycarbonate, a solar screen falls from the edges of an outdoor patio. Depending on the thickness of the weave, quality solar screens only allow 1% to 14% of UV rays, and the manufacturer or store you purchase them from will tell you the specifications. Awnings, on the other hand, are designed to prevent harmful rays from coming through, offering shade for a back patio, deck, or window. The precise angle of an awning is forty-five degrees, perfect for shade under the high sun of summer and warmth from the low sun during the winter.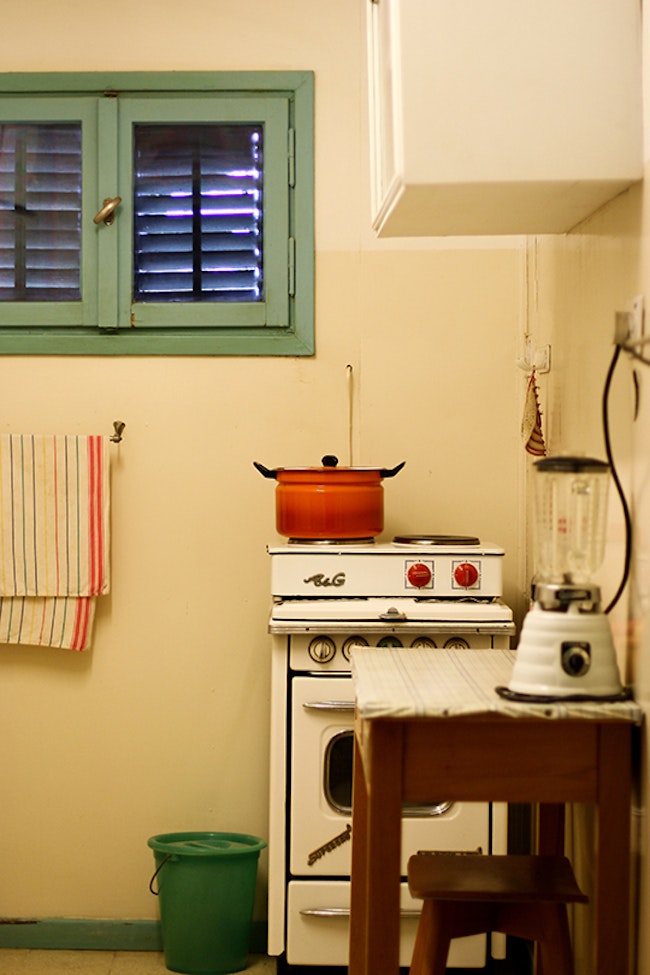 Interior Shutters and Blinds
You may imagine large steel or aluminum security shutters to be gaudy for interior spaces. While this may be true for some styles, interior shutters can add style to your home in much the way typical window blinds can. Interior shutters provide protection day or night from break-ins or high winds and save you money on your cooling and heating bills by keeping the sun's rays out during the summer and insulating your home during the winter.
Like their exterior counterparts, interior shutters come in rolling doors, sliding panels, and other such designs. But you can find other styles such as strong accordion shutters in a color to fit any room in your home. A great option for controlling the amount of sunlight that falls inside is a plantation shutter, and colonial shutters look great outside against the house or swung closed blocking bright sunlight. Shutters with horizontal or vertical slats can provide an aesthetic touch to living rooms and kitchens, easily opened, closed, and locked whenever the need arises.
Some of the most popular forms of shutters are built right into the interior doors. Not only are these fantastic for adding style to the inside of your home, they allow in the breeze without having to leave a normal door wide open. You have many options to improve the look and security of your home from the inside!
Guard Your Home and Business From Theft and Disaster
As you might imagine, a target such as a jewelry store is a ripe target for thieves. Reported by KRIS 6 News in Corpus Cristi, one jewelry store owner felt the devastating loss of a snatch-and-grab job by burglars in the middle of the day, amounting to over $5,000 in stolen merchandise. To combat this, he immediately installed tight security at his business, Gold Master Jewelers. Along with steel bars and shutters for your storefront, he also installed a buzz-in system that required his store's staff to press a button to allow a customer to enter. He even installed bulletproof glass to key locations of his store to prevent harm to himself and his employees.
Another story involves multiple shutter manufacturing companies in Florida unprepared for the hurricane season in late 2019. As ABC 10 News in Tampa reports, Rollshield Hurricane Shutter Manufacturer has received dozens and dozens of calls from concerned homeowners that tried to prepare for Hurricane Dorian, a category 5 hurricane that struck the US eastern seaboard from August 24th to September 10th. The company recommends that your electric shutters be examined and repaired for a hurricane at least a week prior to any alerted disaster. They should also be prepared to handle any disaster at any time, and that homeowners and business owners should be proactive in their building's security.
You never know when disaster will strike. Security shutters will help guard your home in times of crisis, both during and after crime and storms. No matter where you live, this type of protection can prove invaluable to your family and livelihood. Having layers of security is important for additional security products to protect your home or company check out Cove.
Ready to get started?
Take this short quiz to build your customized system today!