Surviving the Dark Ages Today, from Flashlights to Power Outage Alarm Systems | 2022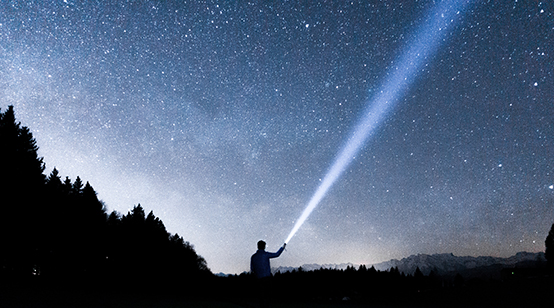 For 1,000 years, mankind lived in a figurative dark age, waiting for enlightenment. Even the wealthiest medieval lord had no electricity, no car -- not even so much as a landline telephone. Today, no matter how accustomed we get to our smart device, A/C, and other niceties of the modern age, we can find ourselves in literal darkness at the drop of a hat, with no way of knowing when we will see the light again.
Many people prepare for power outages before a harsh winter, but the truth is you can lose electrical power no matter the season, temperature, or environment. Common causes of power failure include high winds, cars crashing into utility poles, rogue tree limbs during a storm or while being trimmed, interference from small animals like squirrels and birds, or even overloading a circuit breaker.
Regardless of how you lose your power supply, you can easily stay safe during a blackout by following just a few simple steps!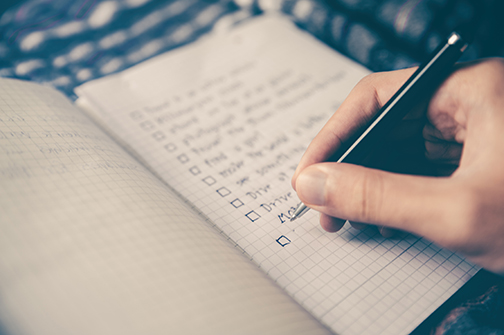 Update your supply list:
When you find yourself in darkness, the first thing you will need is light. Make sure everyone in your family has a flashlight on hand (and maybe even a few more) with plenty of extra batteries for all. You will need to check which type of battery your flashlights require so you have an ample supply. Candles tend not to last as long as flashlights and are less safe, but they can be handy in a pinch, so stock up on matches as well. Remember in advance to plug in your smartphone or tablet -- you never know when you will need to send a text message or receive a notification, so keep your cell phone battery charged!
Next, you will need to stay hydrated, especially in summer when the temperature is high. Keep a large store of bottled water, at least a gallon of water per person in your home! And in winter, be prepared with the proper equipment for a blackout in a lower temperature, such as extra blankets, sweaters, and socks for everyone.
Regardless of the weather, you will also need plenty of nonperishable food, baby wipes to wash your hands if there is no running water, and at least a half tank of gas in the car so you can avoid the pump. Even if the streets are not plugged up during a power outage, you can bet the gas stations will be -- that is, if they are open at all. Many gas stations use electric pumps.
Finally, consider investing in a generator or other uninterruptible power supply to limit your battery usage, but be sure you understand the risks of carbon monoxide poisoning and how to use your equipment safely. With the right equipment and knowledge, your comfort and security will be a cinch during a power outage.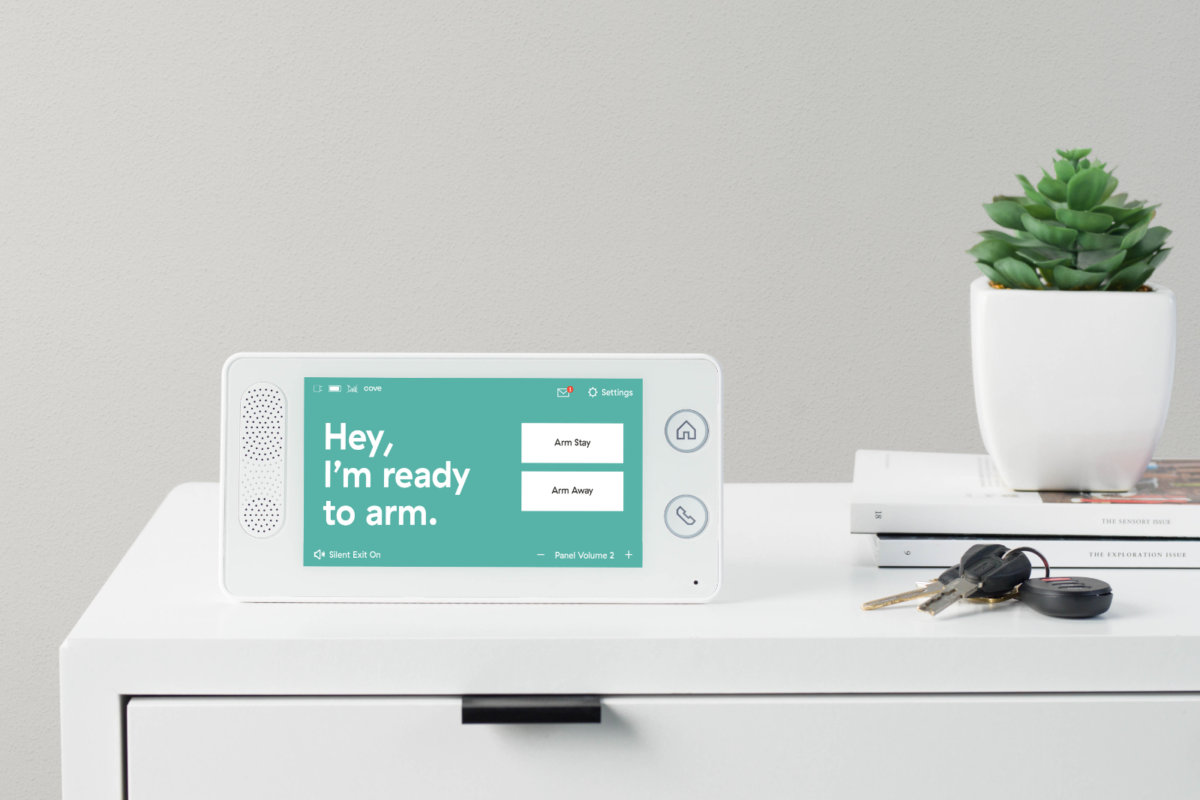 Speaking of Security:
Never underestimate the importance of home security during an emergency, especially if you are not at home. One must-have feature of top notch security systems is a power outage alarm. If your alarm panel includes a power outage alarm, the device will automatically alert you any time there is a power failure in your home, sending a notification to your cell phone to keep you in the loop. A power failure alarm can also be used for generator monitoring, sump pump monitoring, fish tank and aquarium monitoring, and of course monitoring security systems if your unit requires electric power.
Cove's Touch Alarm Panel and app will notify you in the case of a power outage. Even if you encounter a blackout there is no need to worry, since Cove has a backup battery your system will continue to function normally until the power comes back on.
Power failures can present many dangers, from vandalism and looting to flooding and freezing pipes. No matter the obstacle, a power failure alarm is a handy feature to ensure your security device has equipped.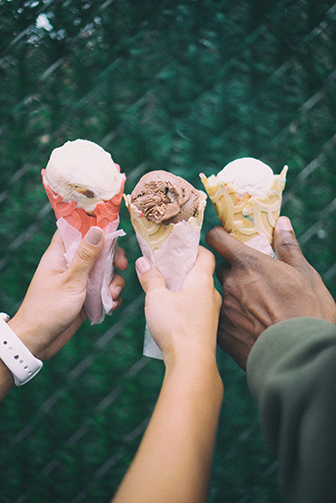 Remember to Have Fun:
Power outages do not have to be bleak! When you are prepared and alert with the proper supplies and systems, you can enjoy the unique and hopefully brief experience of returning to the Dark Ages in the comfort of your well-stocked home. Spend time with your family playing board games, telling stories, or reading a good book (some Edgar Allan Poe might be quite an adventure in the dark, if you are up for it). And if you are really lucky during a widespread blackout, the local ice cream shop may even be giving away free treats before they all melt!
Ready to get started?
Take this short quiz to build your customized system today!