The Dangers of Florida Flooding: Preparing for Disaster | 2022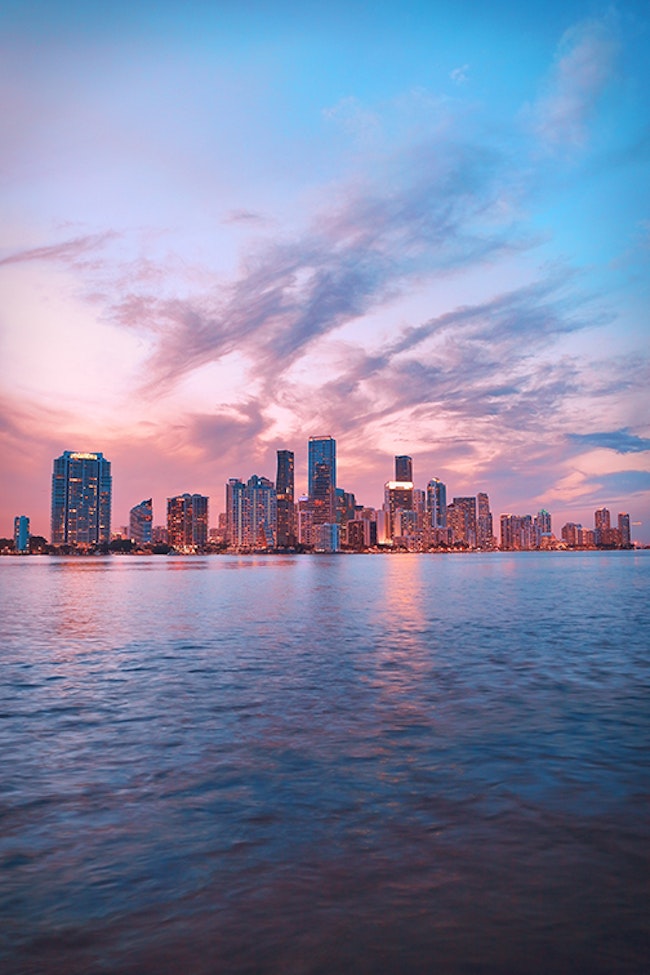 Florida is one of the most beautiful states in the Union. From the verdant pine woods and southern grasslands near Tallahassee in the north, the theme parks in Orlando and Kissimmee to the quartz-white beaches surrounding the peninsula on all sides, you are guaranteed to find a vacation destination you will remember for the rest of your life. Delectable cuisine, a wide cultural diversity, and wonderful weather all year round (for the most part) makes Florida one of the best places to visit.
Florida is also a fantastic place to live! While it is known as the state with one of the most robust retirement plans in the United States, it is also home to over 21 million people, a population that continues to grow year after year. And for good reason: Florida has no income tax, prestigious colleges and schools, and an unequalled community for the arts.
But no matter where you live, uncertainty from the elements always follows. Climate change in the last twenty years has affected Florida in many negative ways. The category four Hurricane Harvey crossed Florida before hitting Texas, equalling Hurricane Katrina as the most damaging tropical cyclone on record. The very same month, the category five Hurricane Irma struck the western panhandle directly, causing more than $77 billion in damages and killing 133 people. The massive wind speeds are certainly frightening, but hurricanes also reveal a particular detail in the rise of water: Florida has many base elevations that lie below sea level.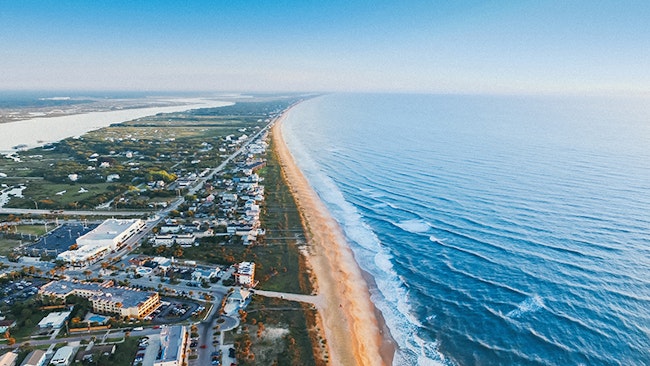 Sea-level rise is a topic that has become politically charged along with the topic of climate change. But thanks to satellite imagery, it has been shown to be a fact: global sea levels have risen more than two inches in the last century. This may seem insignificant. And while this change is different from local sea levels, the dangers of even this small change affects the massive areas that hurricanes grow in. Increased flooding still exists for structures built very close to oceans and bays, but it also means even inland areas will experience high levels of flooding where none has yet occurred..
To study this, the federal government (through FEMA, or the Federal Emergency Management Agency) has published detailed flood maps to help real estate companies and homeowners make wise decisions about insurance and the risks involved with rainfall during intense tropical storms or hurricanes. In this article, we want to help you prepare for dangerous weather events and share what you can do to prevent loss of financial security and the safety of your family.
Hillsborough County Flood Zone Map
For the entirety of Hillsborough County, the Tampa Bay Regional Planning Council has published a flood map and evacuation plan should disaster occur. Notice that the areas that are most likely to be flooding areas are red emergency areas that
should be evacuated at the first sign of trouble. Should you be unable to evacuate from the area at the time of the storm, evacuation centers have been marked as places you can retreat to if you have no other options available. These centers include elementary schools, middle schools, high schools, and career centers. Fortunately for city leaders and local citizens, the CDC has published guidelines to help organize medical stations, clothing and diapering stations for newborns and infants, dialysis stations, and even rules and regulations for pets and play areas inside evacuation centers. Never worry about relying on local evac centers for assistance. Even in minor storms, they are assembled to give citizens peace of mind in troubled times.
Palm Beach County and Miami-Dade County Flood Zones
You can find the flood zone map for Palm Beach County here. The county website includes an interactive map of Palm Beach; you can click directly on addresses to receive past flooding activity. In case of emergencies, the website offers a great amount of information regarding local laws and evacuation procedures for the region.
For Miami-Dade County, the county website available here gives information about flood conditions to specific areas. You can learn of your home's flood risk directly, and apply for an elevation certificate to help you and your contractors plan your home or business construction to avoid as much flood damage as possible when emergencies occur. Be aware that all of the information can change at any time as more information is learned or laws change. Keep these resources in mind both before and after any flooding. This can include evacuation center locations as well as evacuation routes should major highways be flooded or overcrowded.
Tampa Flood Zone Map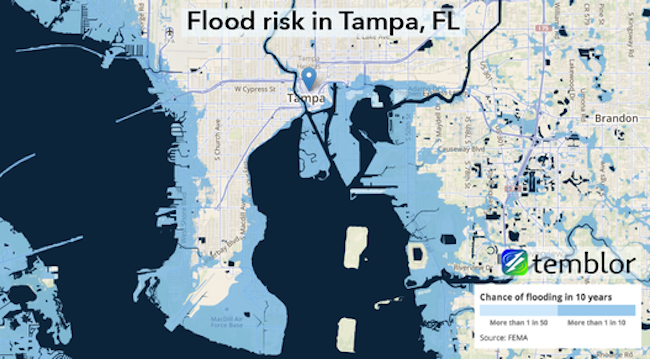 To give you an idea of what a flood map looks like for a particular region, here is a collection of maps assembled by FEMA and colored by Temblor Earthquake Insights. Here is the particular map you can view for Tampa and the immediate area. As you can probably tell, while much of the now-existing coastline is prone to flooding, some of it is not; it all depends upon the rising of ocean levels during a storm and the topography of the area. You may also notice that flooding tends to flow inwards with rivers and canals, even when those flows normally travel outwards.
To give you an idea of the kinds of flooding that can occur further inland, you can take a look at the geographic maps from the National Ocean Service (part of the United States Department of Commerce). On their site, you can slide before and after pictures of the most vulnerable areas of flooding. Low-lying areas like farmlands and rural roadways were hit most often in the photographs of the aftermath of Hurricane Florence.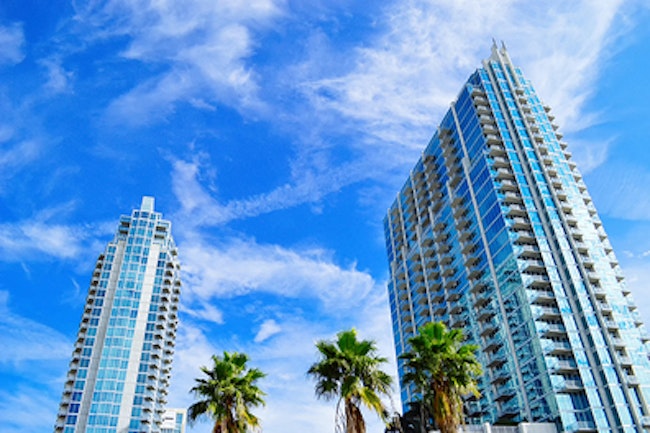 Tampa Flood Zones
During Hurricane Irma in 2017, the colossal 400-mile wide storm cut a path directly through Florida, the center of the storm raging only a dozen miles east of Tampa. The Sunday Irma struck the Florida Keys, almost all communication was cut to the region, with electricity and cell phone towers cut as the hurricane proceeded north. Unbelievably, the power of the high winds brought in incredible amounts of water from the ocean, flooding the bays and most of Tampa, Miami, and Fort Lauderdale. Worse than the rising tides, some areas of Florida received up to fifteen inches of rainfall in the slow and terrible time the hurricane slogged northwards, further flooding the coasts and inland.
Donan, a forensic investigative company based in Louisville, Kentucky, published a short article about the lessons learned during Irma. Of the flood zones in particular, they note that the flood patterns established by the federal government proved to be true, and that buildings near the ocean with low foundations (especially those found in buildings constructed before 1994) were the most affected. High-rise buildings built to modern city codes withstood the flooding and winds as expected. Crashing waves and the debris brought in with them caused the worst damage. Due to the inspections of buildings hit hardest during the hurricane, changes to city building codes and materials used in construction and renovation helped property owners protect their investments for the following storm seasons.
And, of course, no one will forget Hurricane Katrina that struck New Orleans and the Florida panhandle in 2005. The personal stories that rose from that incredible act of nature number in the tens of thousands. Even today, Louisiana is still dealing with the aftermath of the category 5 hurricane.
Following Evacuation Guidelines
The number one rule during a disaster: never panic. Planning for flooding disasters can do much to help prevent any panic to you or your family members. The U.S. federal government at Ready.gov presents a fantastic list of guidelines in case of flooding. Whether you have a very short window of opportunity to avoid flash floods or a longer warning in the case of hurricanes, here are some practical instructions you can follow:
Before anything happens, or if you have experienced flooding in the past due to natural disasters, stock up on the supplies you will need to take with you. This includes prescription and over-the-counter medications, spare batteries and electronics, food and medicine for pets, sanitary goods like soap and toothpaste, and copies of important documents like birth certificates. Putting together 72-hour kits into backpacks you can grab at a moment's notice is a great way to be prepared. It can even make for a fun activity for families to prepare together with their kids.

Before choosing an evacuation route, consult with your city or county evacuation procedures; this can help in the event that highways are jam-packed or if you need to re-route from flooded roadways. If nothing is specified, choose a route and destination to retreat to, preferably one on high ground.

In the event you get caught off-guard by flooding, do the best you can to avoid walking, swimming, or driving through flood waters. Flood currents are powerful and usually contain fast-moving debris. If you are trapped in your car in heavy flood waters, stay calm and stay inside. Driving through murky flood water is dangerous, as you never know when you will drive into deeper water.

If you are inside a building, get to a higher floor to avoid flood water. Try not to get trapped inside an attic or blocked floor where rescue will become difficult or impossible.

After the danger has passed, listen to your local emergency radio stations for instructions. Do not return to your home until authorities tell you it is safe.

When returning to your property, be aware that water damage comes with its own dangers, including mold and bacteria that can cause serious illness. Wear proper breathing masks when inspecting your home or recovering personal valuables.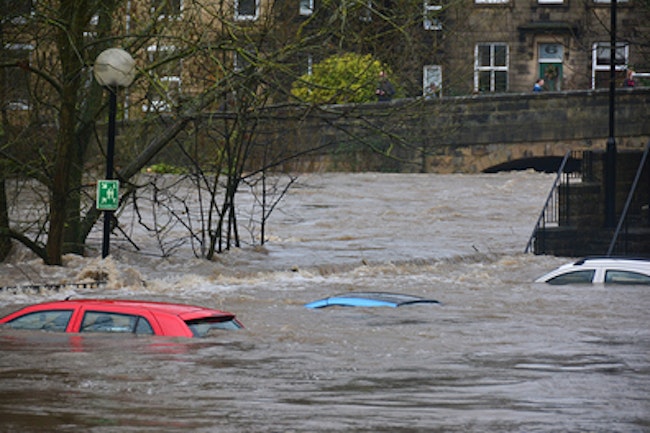 Ways To Safeguard Your Home Before A Flood
Protecting your home from hurricanes gives you a fair amount of time to prepare. Protecting your home from water main breaks or flash flooding does not. Whatever the disaster, there are steps you can take to safeguard your home and mitigate as much damage possible. During a major flood warning, these include:
Elevate any electrical outlets and cut non-essential or low elevation power supplies in your home. The risk of electrical shock in flood waters is very real. Seal off gas mains if and when you can. Propane tanks and independent heaters are great to have on hand for this purpose. Just be sure not to run any gas-powered utility indoors, including electrical generators, as this can cause a build up of carbon monoxide that can be lethal even in moderate doses. This is doubly important during nighttime or when your family goes to sleep.

Sandbags are an excellent resource to have on hand if you know how the water around your property is going to flow. Use them to protect window wells in case of heavy rains. Place them strategically around low-elevation locations to ward off deep water. If you are unsure how water is going to flow around your home, do your best to seal off window wells, garages, and doors with sandbags as best you can.

Make sure your gutters are cleaned to ensure no flooding occurs in your roof. Even a small leak through your roof can cause mold and result in great damage to your house, especially if you do not detect it inside your walls.
4.Move any furniture to a higher floor, as well as any personal valuables, electronic devices, and food supplies that you do not want damaged. Unless you know you live in a very low-lying area, this can be as easy as putting foodstuffs and important belongings on shelves or inside cupboards.
5.Purchase a sump pump (or several) to ensure most of the water that enters your home can be pumped back outside. A little bit of flooding is much better than the alternative. At the same time, purchase a generator to power these pumps, as power outages are inevitable during heavy winds.
Be aware that nearly all safes are not built for waterproofing. Some will say they are water-resistant, but this is not the same thing. If you own a gun cabinet or a large metal safe that cannot be moved, be sure to not only protect your property but secure it in such a way that it will not be a threat to you or others.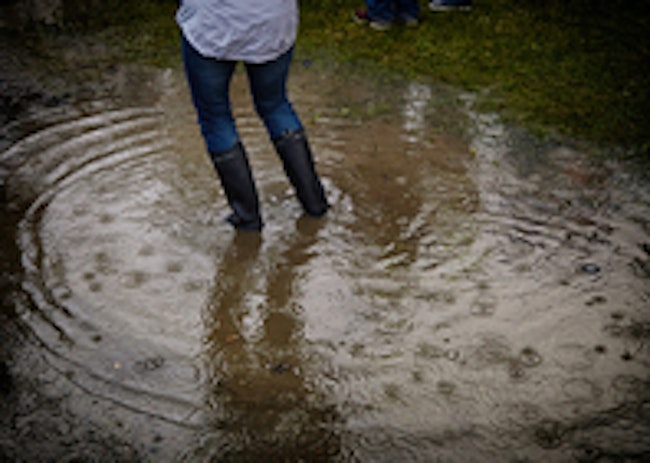 Of course, not all floods happen because of huge natural disasters. For flooding that happens solely in your own home, perhaps because of a broken water main or deteriorated pipe, the disaster can happen rapidly or drop by drop. Although dramatic water eruptions can occur, the worst type of water damage comes by complete surprise. There are things you can do to prevent total disaster, however. Here are a few:
During cold temperatures, disconnect any hoses. Frozen hoses can back up water and cause an interior pipe to burst.

Keep gutters and spouts clean and ensure water is being directed in the proper direction. During heavy rains, the last thing you want is the water from your roof pouring into your rooms or into your interior walls.

Keep your trees and foliage well-maintained. Roots are the number one cause of broken water pipes in any property, so keep an eye out for any emerging roots that bulge through the ground near your home's foundation.

Maintain your appliances, especially your washer. Replace any old hoses and check the connector for any leaks. Water heaters are also a known culprit of flooding, and keeping it inspected and maintained is a good idea. Doing this yearly is an absolute necessity, although it should be done every six months if you know your water heater is old.

Purchase and install water detectors at the low elevations of your home, such as beneath sinks, under your washer, and behind toilets. These electronic devices are very affordable, and can be set to give a loud alarm sound and send a cellular notification when water is detected. Cove sells water detectors that will serve this purpose well!
6.Your water bill can give you clues about any leaks. If you are paying much more than you expect, inspect your home. If you hear any dripping behind your walls, calling a plumber or handyman is vital.
Whether widespread or inside your own home, most of these instructions are useful for any type of water damage disaster.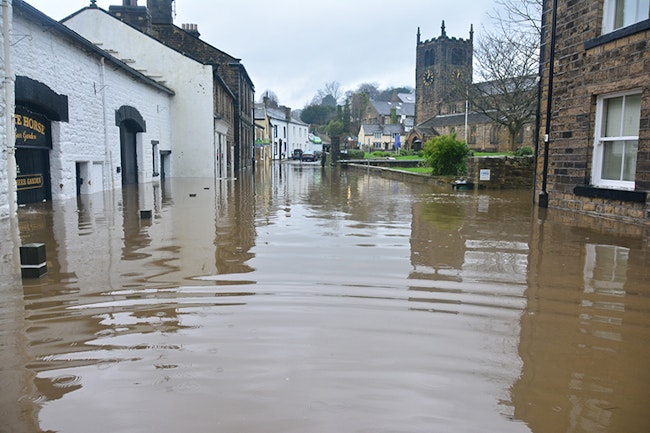 Flood Insurance: Don't Sacrifice Your Financial Future
Your home is an investment, and losing it to flood damage can be a catastrophe that you may not recover from if you do not have a way to protect it. If you have homeowners insurance, be aware that flood insurance is rarely included, and must be purchased separately from your insurance company (earthquake insurance is similar). You may even be forced to purchase insurance with a homeowners insurance package if you live in a high-risk area for flooding. When you purchase a home, do some research into your county and federal insurance laws, or consult your chosen insurance company for information.
How important is insurance for flooding? Keep in mind that even an inch of flood water in your home can amount to tens of thousands of dollars in restoration costs. Depending on the type of insurance you choose, it will cover the loss of property and possessions up to a certain amount. In Florida, average costs for flooding insurance range from $450 to $600 depending on the location.
CNBC covers many specifics in an article written in the wake of Hurricane Florence in 2018. They add a very important note: while the federal government provides some amount of money to families and businesses affected by hurricanes, it very rarely covers the costs of cleaning and restoration. You don't even have to live in coastal areas; heavy rain during these events can cause rivers and creeks to overflow, putting your home in danger. You should be aware that up to one-fifth of all insurance claims in Florida come from moderate to low-risk areas, both during normal weather and through hurricanes.
One important aspect to understand as well is the National Flood Insurance Program provided by FEMA. To quote them directly from their website: "The National Flood Insurance Program aims to reduce the impact of flooding on private and public structures. It does so by providing affordable insurance to property owners, renters and businesses and by encouraging communities to adopt and enforce floodplain management regulations." If you worry about finding an affordable option for flood insurance, this may be a valuable resource to you, as it can be difficult to find affordable insurance if you live in a high-risk area. Requiring insurance and then charging extra for it if you live in a flood zone is not exactly fair, but it is an unfortunate fact of life around flood zones. That is why we hope this information will help you make the best decisions. Protect your family, your property, your business, and your livelihood by preparing before any disaster happens. You will find that the cost of insurance is nothing compared to the cost of losing everything to wind, rain, and floods.
Ready to get started?
Take this short quiz to build your customized system today!