Technology and Innovation
The Five Best Medical Alert Systems of 2022
Are you looking into purchasing a medical alert system for you or for a loved one? If so, you've come to the right place. Here, we review the top five medical alert systems of 2022. We made sure to look at reliability, ease of use, and price to find the options that will be best for you.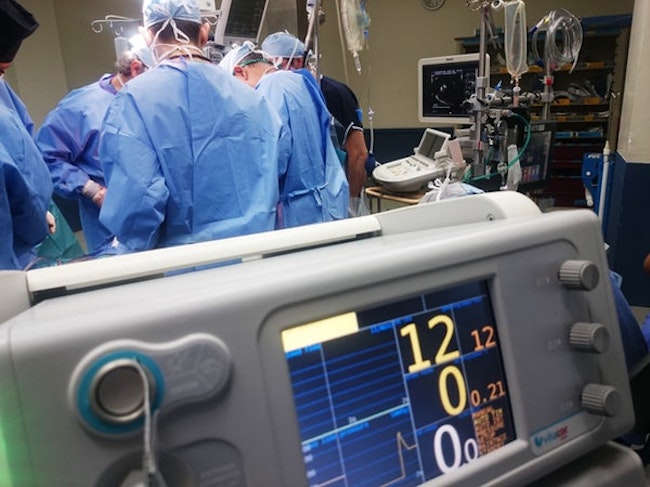 1. Bay Alarm Medical
Bay Alarm Medical has a great array of services, all of which are known for their reliability. It comes with a 30 day risk free trial and their contract only costs $19.95 per month. They have thousands of great reviews on Google and have been rated best in customer service. Good customer service is a need not a want when you're searching for a medical alert system. Customer service can help you or your family member navigate the system without assistance and feel safe even if they are home alone. Bay Alarm Medical is well-known for its incredibly fast response time. Their systems come with automatic fall detection and they even boast landline, cellular, and GPS availability. It has an in-car option and some of the offers even come with free spouse monitoring. These factors all contributed to our decision to rank this option at the top of our list; it's definitely one of the best options on the market.
2. Mobile Help
Mobile Help also comes with a 30 day free trial. Their award winning equipment is known for being some of the best in the market. Their reliable plans start at $19.95/month. Mobile Help is FDA registered and doesn't require a contract. This short term option is ideal for people who may want to try Mobile Help, but aren't sure if it is the right option for them or may want to switch in the future. It comes with a lifetime warranty and an incredible array of features including spouse monitoring, medication reminders, and more. The benefits included in this medical alert system make it one of our top choices.
3. Medical Guardian
Medical Guardian is known for its well-priced plans and amazing range. The alert button will work up to 1300 feet away from the base, further than almost all other systems. Medical Guardian is very popular and has great reviews all around on its equipment, its monitoring service, and its affordability. As a bonus, they offer free equipment with the purchase of a plan, meaning less cost on your end.This option is ideal for some, especially those who would want to reuse the equipment at any point.
4. Life Station
Life Station is another great company to look into. Their long-time experience has proved them to be very reliable and cost effective, starting their plans at $19.95 per month. Life Station also comes with a 30 day free trial, which will let you give it a try to make sure it's the best option for you. One advantage it has over other systems is its cooperation with Amazon Alexa. The Life Station offers up to five day battery life, longer than most other options on the market. It's also equipped with a GPS device.
5. Get Safe
Get Safe's contract comes with a unique deal. When you decide to use their plan, you own the equipment, so the cost of the contract is lower than other places. Get Safe comes with a 30 day risk free trial, so you'll have the opportunity to really see if you've found the best option for your situation. its auto fall detection helps keep your family as safe as possible. Get Safe boasts that their equipment is easy to install. More than anything it comes with the benefit of not having to wear it!
When we review medical alert systems and other products, we are determined to help you find the option that works best for you and your family. These systems boast good quality equipment, reliable service, and a wide array of extra services to help you or a loved one feel safe and secure at home.
Cove's Medical Alert System
If you're looking for both a security system and a medical alert system try Cove. Cove boasts inexpensive no-contract prices for quality equipment. When you're picking out your security system pieces just select the number of medical alert buttons you'd like included. These devices can be used as both a medical alert and panic button for when you or your loved one need assistance.
Disclosure:
We did not recieve sponsorship or incentives for reccomending any of the brands listed above. The above opinion is an independent review conducted by Cove Staff.
Ready to get started?
Take this short quiz to build your customized system today!