Your Complete Guide to Home Security Systems for Chicago Residents | 2022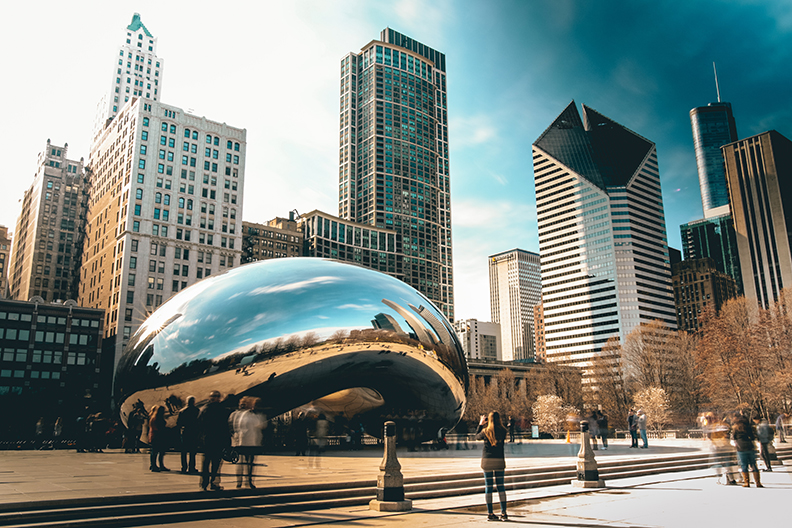 Chicago is known as one of the most dangerous cities in the United States, ranking in the top 50 most dangerous cities. Because Chicago is so dangerous, many homeowners wonder if home security systems are essential to protecting their homes and families. Keep reading to learn everything you need to know about home security systems in Chicago.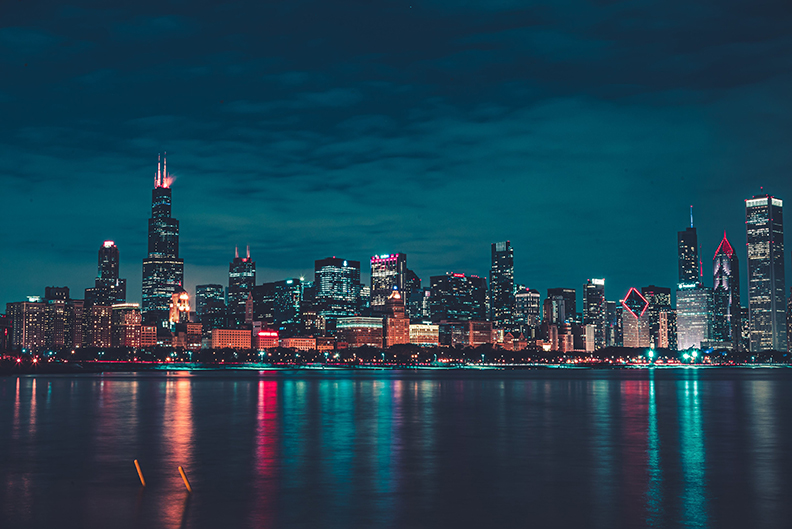 Is Chicago a Safe City?
Answer: Chicago is safer than five percent of cities in the United States, meaning that 95 percent of cities are safer than Chicago.
Chicago has higher rates of crime than the national average. In order to compare Chicago's crime, we need to first know the national average crime rates. A crime rate is a number created by the FBI Crime Reporting Statistics that measures "the number of crimes per 100,000 people." Crime rates are separated into two categories: violent crime and property crime.
According to the National Institute of Justice, violent crime includes murder, manslaughter, rape, robbery, and assault. The national violent crime rate is 382 violent crimes per 100,000 people. Those living in the United States have a 1 in 261 chance of becoming a victim of violent crime. The national violent crime rate can also be separated into separate crime rates for murder, rape, robbery, and assault. The crime rates for murder, rape, robbery, and assault are:
National Murder Rate: 5 murders per 100,000 people
National Rape Rate: 43 rapes per 100,000 people
National Robbery Rate: 86 robberies per 100,000 people
National Assault Rate: 247 assaults per 100,000 people
Property crime is defined as burglary, theft, and motor vehicle theft. The national property crime rate is 2,362 property crimes per 100,000 people. Those in the United States have a 1 in 42 chance of experiencing property crime. The property crime rates for burglary, theft, and car theft are:
National Burglary Rate: 376 burglaries per 100,000 people
National Theft Rate: 1,595 thefts per 100,000 people
National Car Theft Rate: 229 car thefts per 100,000 people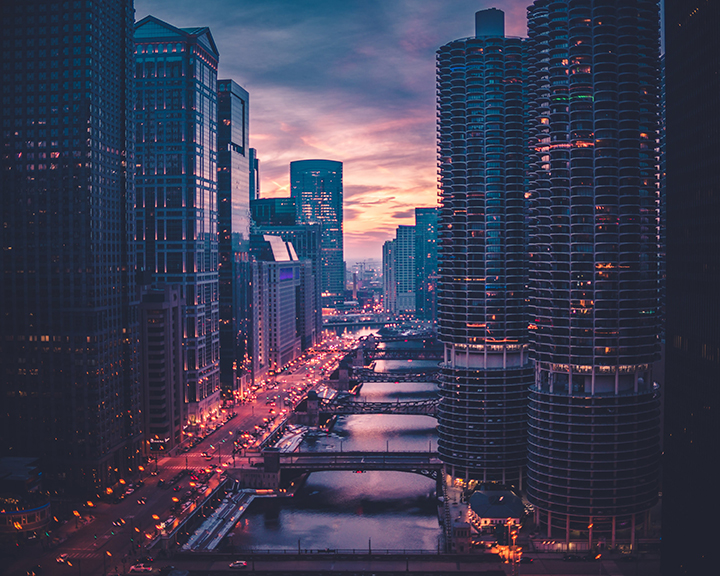 Typically, when comparing a city's crime rate to the national average, the national average acts as a baseline. If the city has a crime rate that is higher than the national average, the area is more dangerous than average. If the city has a crime rate that is lower than the national average, the city is safer than average.
Chicago has a violent crime rate of 1,012 violent crimes per 100,000 people, meaning there is a 1 in 99 chance that a resident of Chicago will become a victim of violent crime. The violent crime rates in Chicago for murder, rape, robbery, and assault are:
Chicago Murder Rate: 21 murders per 100,000
Chicago Rape Rate: 67 rapes per 100,000
Chicago Robbery Rate: 259 robberies per 100,000
Chicago Assault Rate: 566 assaults per 100,000
Chicago's murder rate is four times higher than the national average. Residents are advised to carry personal protection (such as pepper spray and a personal alarm) while walking in certain areas of Chicago. Residents should also stay away from the most dangerous neighborhoods in Chicago.
The property crime rate in Chicago is 3,248 property crimes per 100,000 people. Residents have a 1 in 31 chance of becoming a victim of property crime. The property crimes rates in Chicago are:
Chicago Burglary Rate: 450 burglaries per 100,000
Chicago Theft Rate: 2,424 thefts per 100,000
Chicago Assault Rate: 375 assaults per 100,000
Residents are more likely to experience crime while living in Chicago. The overall crime rate in Chicago is 62 percent higher than the national average, according to AreaVibes. For every 100,000 people in Chicago, 11 crimes are committed daily. In total, Chicago sees 113,870 crimes every year. Chicago is not the most dangerous city in the United States; however, residents are still at risk of experiencing crime.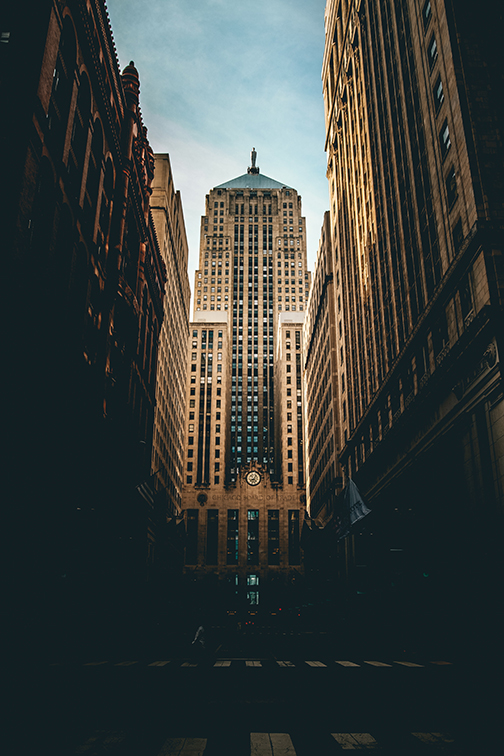 Do You Need a Home Security System in Chicago?
Answer: Yes, Chicago homeowners and renters are highly advised by security professionals to install a home security system.
Homeowners and renters should install a home security system to stay safe. Chicago has nearly 12,000 police in the city, walking the streets, driving through neighborhoods, and doing their best to control crime in the vast Chicago area. According to the 2018 Chicago Police Report, theft and burglary have increased over the last several years. In 2020, burglary has increased by over 200 percent in large cities due to the 2020 COVID 19 quarantine. Due to the high numbers of reported crimes in Chicago and in large cities, it's important than homeowners, and renters use home security systems to protect their homes, loved ones, and belongings.
Having a home security system can do more than protect your home from burglaries. Home security systems also have built-in features like home monitoring, medical assistance, fire and carbon monoxide monitoring, and flood detection to protect your home from all dangers.
Homeowners with home security systems in Chicago are less likely to experience property crime. The home security sign that is installed in the front yard will help to deter a majority of crime. A surveillance camera, motion detector, and door alarm will all help to decrease the number of times your home is cased by a burglar.
When a burglar is "casing" a home, it means that he or she is looking for the best ways to break inside. According to a study titled "Understanding Decisions to Burglarize From the Offender's Perspective," over 60 percent of burglars are deterred when a home has a home security system. In one section of the study, they determine that the following factors deter burglars targeting specific homes:
Close proximity to other people
Lack of escape routes
Indicators of increased security
The study classified "indicators of increased security" as alarm signs, alarms, dogs inside, outdoor cameras, and other surveillance equipment. That being said, home security systems can decrease burglary odds for Chicago residents by 200 percent.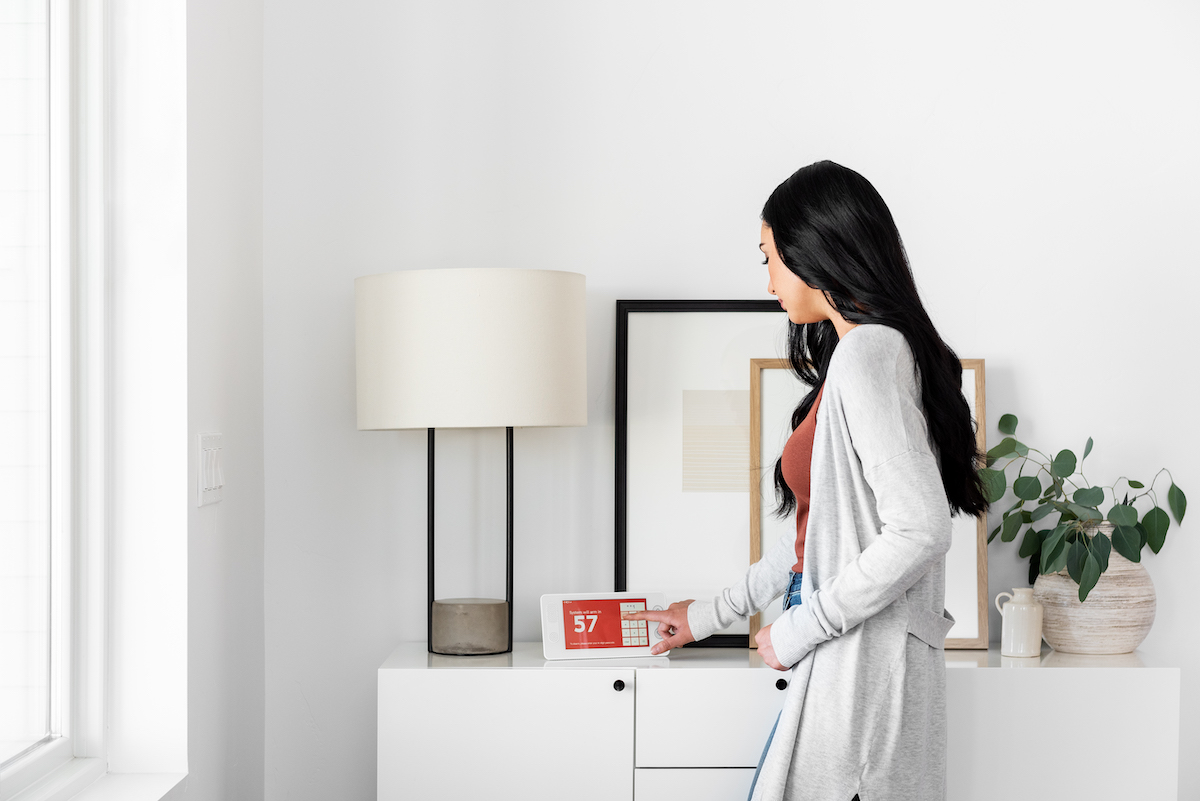 What Are the Benefits of Having a Home Security System?
Answer: Those with home security systems will benefit from increased security, peace of mind, and protection.
There are many benefits of having home security in Chicago. Once you have a security system installed, here's exactly what you can expect:
Increased Sense of Security
One of the most important benefits of having a security system is that it gives homeowners a sense of security. Feeling protected and safe is important, especially in your own home. If you live in a dangerous neighborhood, it's possible that your home is the only place where you feel safe at all. Having a security system can amplify this feeling of safety and security. With your security system, you can be assured that, if something happens, help will always be on its way.
Flexibility
Home security systems offer Chicago homeowners flexibility. The most recommended security systems are wireless, meaning that Chicagoans can move the system when they are relocating without feeling pressure to leave it behind (as you might with a wired system). Wireless systems in Chicago are means to allow the homeowner to feel safe and protected, without being a hassle. Wireless systems are hassle-free and flexible for busy homeowners.
Watch Over Family
While you're away from home, but the kids are still in the house, it's important that you have a way to watch them and keep them safe. Your security system gives you that option. With an indoor security camera, you will be able to fully watch over your family, even when you're out of the state. The indoor security camera is especially helpful for watching over mischievous pets. When left alone, pets can act out by barking, tearing into furniture, and getting into the trash cans. Using your smart home system, you can talk to your pet through the home security camera.
Peace of Mind
Having a security system ensures that you have peace of mind. With burglar alarms, home automation, motion sensors, security cameras, and other security equipment, you can rest easy knowing that your home is fully protected. With a security system, your home is protected against all home dangers, including fires, floods, carbon monoxide, and freezing pipes. The system ensures that every part of your home is fully secured.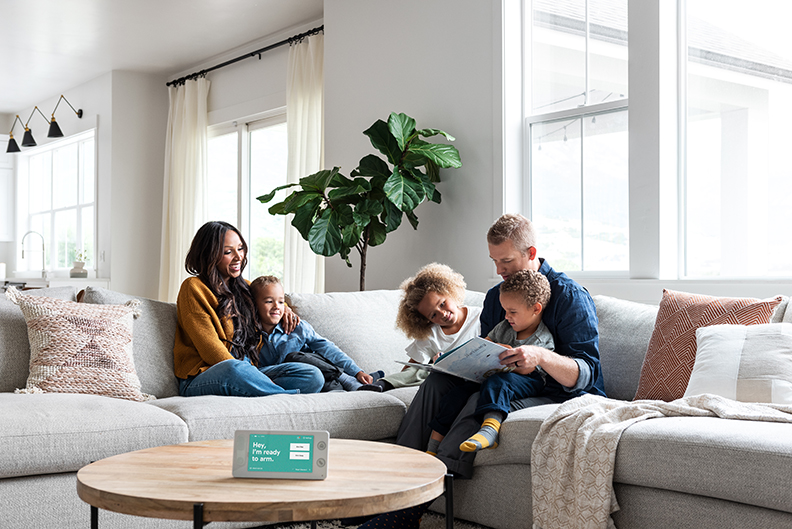 What Type of Security System Is Best?
Answer: Wireless, DIY systems are best for Chicago residents.
There are two main types of security systems available on the market: wired and wireless. The wired alarm system is most popular in large corporate businesses and is losing popularity among residential homes. The system, though efficient, is often too much of a hassle for busy homeowners. The entire home security system must be hardwired into your home, often requiring a professional installation team to rewire the home's original wiring. For renters, a wired alarm system simply isn't an option.
The wireless alarm system has become the new favorite of homeowners nationwide. Wireless systems are easy to install since you don't have to hassle with messy wires, and the system is flexible and portable. You can move your indoor surveillance camera to the baby's room while you're home and use it as a baby monitor, and then move the camera back to the main room when you leave the house to run errands. You can add new cameras to the security system at any time without disrupting the setup.
Wireless systems are also significantly less expensive for homeowners. Rather than paying installation costs, you can install the system on your own in under 30 minutes, saving you at least $300 for just installing the alarm system. DIY systems are, on average, cheaper than hardwired systems. They are more flexible, easier to install, and often fit comfortably inside a budget. Wireless security systems are also perfect for renters and those living in apartments. Since the system is wireless, the security system won't be intrusive in the home. Almost every landlord is perfectly happy, if not encouraging, of renters installing a wireless security system.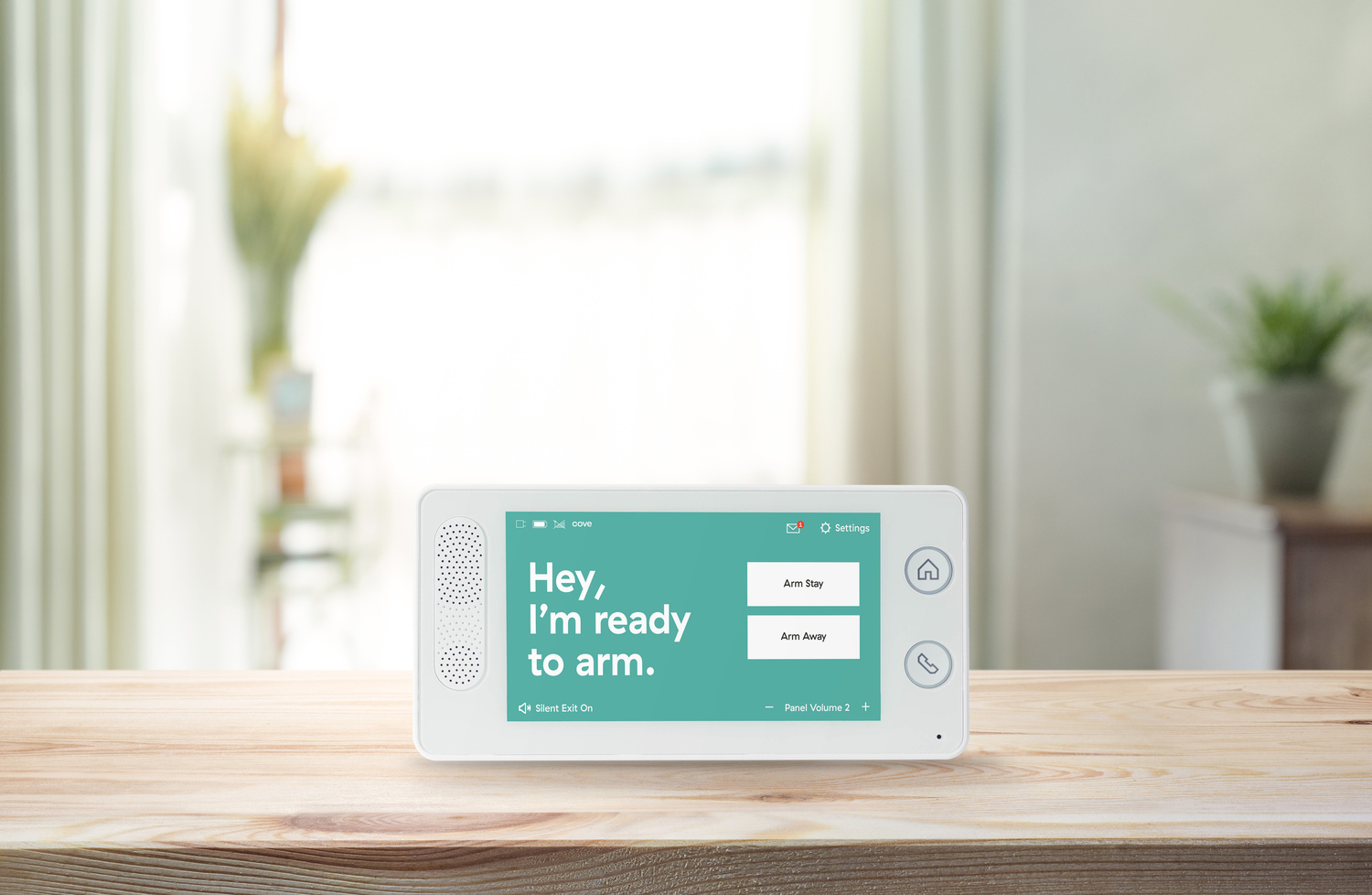 Wireless systems also come with professional monitoring and (or) remote monitoring. These features allow homeowners to get immediate help as soon as a break-in is detected. According to the Chicago Tribune, "If people can afford it, the best option is to have a system connected to a monitoring firm that will send police or firefighters when alarms are tripped." Home insurance companies will also offer insurance breaks for homeowners who are using a monitored system.
Professional monitoring means that the alarm company monitors the security system. They will check the wireless cameras and watch over a live feed. If an alarm is triggered, they will first call the occupant to check if it was a false alarm. If it wasn't a false alarm, the security company will immediately send help to secure the home. Professional monitoring is the perfect security solution for those looking for easy security options.
Some security systems, such as Cove Security, offer both remote monitoring and professional monitoring. Remote monitoring allows the homeowner to have full access to live feeds from wireless cameras and allows them to have full access over the alarm system from their mobile device. Remote monitoring, also referred to as cellular monitoring, allows homeowners to watch their home security systems on their phones. The system will send text alerts if the outdoor camera is triggered by the motion sensor.
Chicago Tribune also recommends that homeowners use DIY systems in order to have increased flexibility. Most home security experts would second that opinion. DIY, professionally designed systems are the best option for homeowners and renters living in Chicago.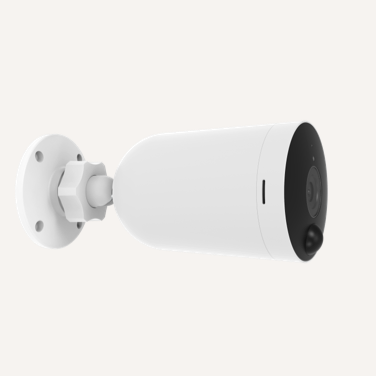 What Home Security Devices Should Chicago Residents Look For?
Answer: Chicago residents will benefit from using video surveillance, a panic button, motion sensors, door and window sensors, and a security panel.
Chicago residents have a wide variety of tools available to them. From smart smoke detectors and carbon monoxide detectors to HD security cameras, Chicago residents should capitalize on the wide variety of devices available. Here's what a homeowner in Chicago needs for better security:
HD Security Cameras
The first and most important feature that homeowners in Chicago should look for is HD quality cameras. Quality means everything in the world of home security. If your camera quality is grainy and pixelated, it will be difficult to know what to look for. With HD cameras, you will be able to see everything in crystal clear video footage. Having clear footage also helps police to have helpful evidence. Currently, only 13 percent of burglary cases are solved every year in the United States. The low solve rate is due to the lack of evidence available in most cases. Having quality cameras can ensure your home is protected.
Motion Detection
Motion sensors are an important feature for every home. Motion detection allows homeowners to know exactly when someone has entered the property. Motion sensors can be compared with a security camera to create a motion-activated camera. Motion-activated cameras ensure that every important moment in the home is caught on tape, increasing your chances of catching a burglar red-handed.
Door and Window Alarms
To enter a home, a burglar has to go through either a door or a window. Simple, right? In 34 percent of burglary cases, the burglar went through the front door. In another 23 percent of burglary cases, the burglar entered through a first-floor window. Twenty-two percent enter the home through the back door. If a homeowner is able to place an alarm on the front and back doors and on all first-floor windows, it would significantly decrease the odds of a successful burglary. Door and window alarms are meant to stop burglaries from happening.
Smart Fire Alarms
In every home, a fire detector is a must-have. Some home security companies in Chicago also offer smart fire alarms. A smart fire alarm is a device that can connect to a mobile device. Through the mobile device, homeowners can easily monitor fire alerts, even when they're away from home.
Freeze Detection
Chicago is known for cold winters. The average snowfall in the city of Chicago can be up to 36 inches, with a high of 90 inches. Homes in Chicago face danger from freezing pipes, which, when thawed, can lead to severe leaks and floods in the house. Using a freeze and flood detector can help homeowners in Chicago avoid dealing with frozen pipes.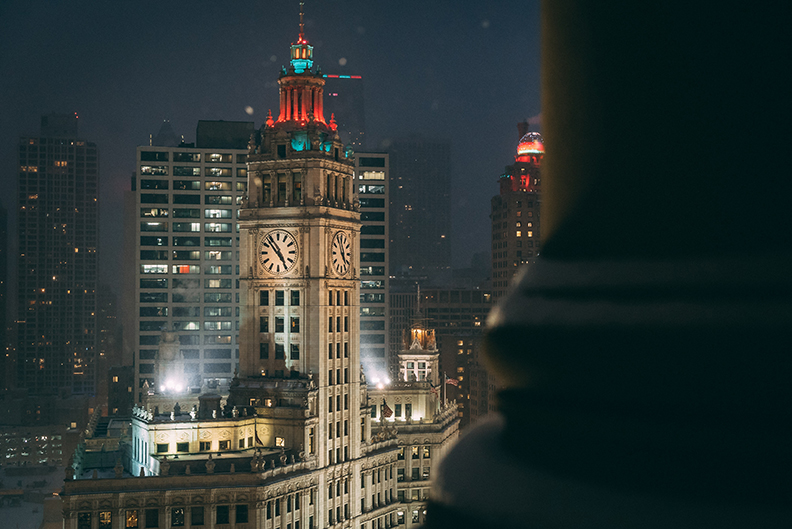 What Is the Best Security System for Chicago Residents?
Answer: The best security company for Chicago residents is Cove Security.
Cove Security is one of the best alarm companies in Chicago, and offers the best security system for Chicago residents. The easy, DIY system is energy-efficient, cost-effective, and easy to install. Cove offers a variety of tools, features, and benefits that make home security worth it. The company offers a full range of security equipment, from motion sensors to HD indoor surveillance cameras. With full access to remote monitoring and professional monitoring, Cove ensures that the customers are always in control of their home security. For monthly monitoring and complete home security, customers only pay $15 a month.
Residents of Chicago can get the best home security systems on the market for only $15 a month, ensuring that their homes and families are always protected.
How Can You Stay Safe in a Dangerous City?
Answer: Residents of Chicago can stay safe by following safety tips.
In order to stay safe while living in a dangerous city, residents should prioritize their personal security. To do this, follow these safety tips for big cities:
1. Install a Home Security System
As we mentioned earlier in this article, having a home security system is vital. Home security systems can help to protect you from home invasions, burglaries, and other dangers to your home and family. Residents of Chicago should install a home security system for optimal safety.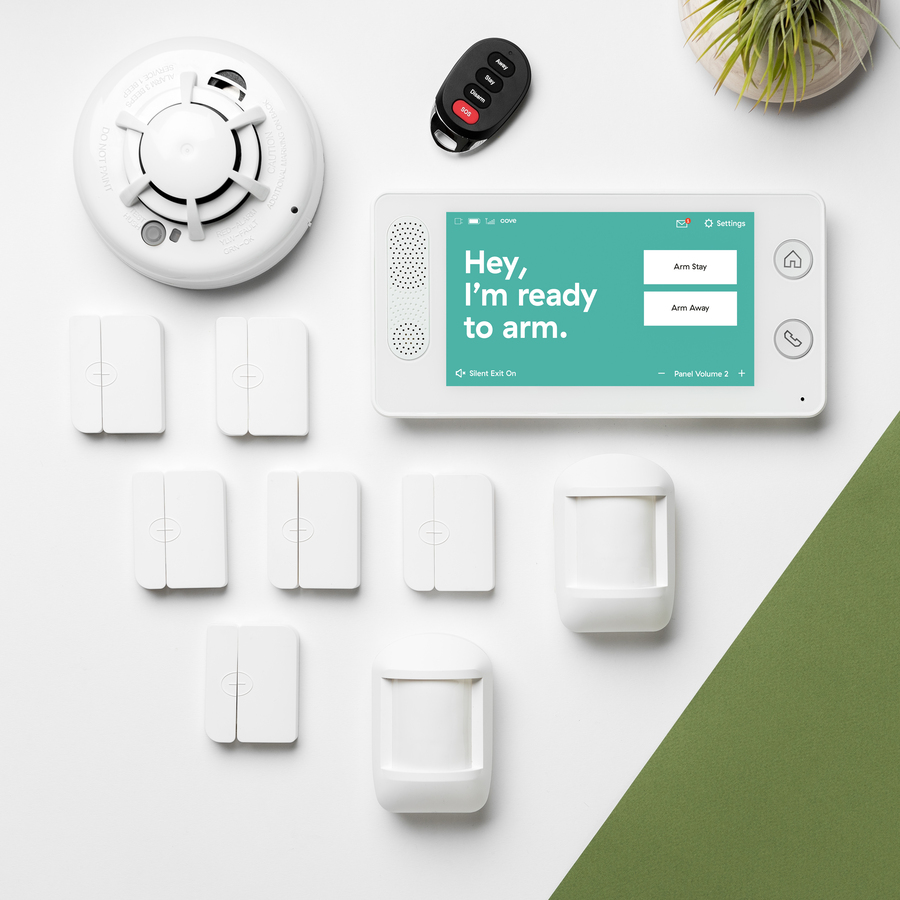 2. Carry Pepper Spray
Pepper spray is a small, portable device about the length of one finger. The device holds a small amount of a chemical spray. When the spray hits an attacker's face, it can cause severe, temporary irritation. Pepper spray helps victims get away from potential attackers, often granting vital time to run without the attacker chasing. According to SABRE, symptoms of pepper spray include:
Swelling of mucous membranes of eyes, nose, and throat
Nasal and sinus discharge
Coughing
Shortness of breath
Drying of the eyes
Involuntary eye closure
Painful burning of the skin
Hyperventilation
These symptoms are meant to stun the attacker. Carrying pepper spray can be life-saving. It can be carried in a bag, pocket, or as a keychain. In order to stay safe in a big city, carry pepper spray.
3. Carry a Personal Alarm
A personal alarm is a small device no larger than the palm of your hand. It can be carried as a keychain or hidden in a purse or bag. There is usually one button on the personal alarm. When the button is pressed, the device lets out a high pitched shriek meant to startle and scare away an attacker. The siren that the device triggers is around 140 decibels (a loud concert is around 80 decibels). The sound should shock an attacker and alert others nearby of the situation.
4. Travel in Well-Known Areas
Residents living in dangerous areas should always travel in well-known and well-lit areas. If you are unfamiliar with a certain part of your town, it's safer to stay away unless you are traveling in a group. The dynamics of a city can change drastically from block to block, meaning that you can accidentally stumble into a dangerous part of town if you're not careful. If you're living in a dangerous area, travel safely by traveling in groups.
5. Lock Your Doors
One of the biggest mistakes that homeowners and renters make is that they forget to lock their doors. In some cases, the resident thinks that their area is safe enough, meaning that they won't need to lock the doors of the house before they leave. However, in 30 percent of burglaries, the burglar was able to turn the door handle and walk right into the home. Always, no matter where you live, lock your doors and windows before you leave the house.
Ready to get started?
Take this short quiz to build your customized system today!