Installing Your Kami Doorbell Camera
Watch our video tutorial before installing your camera!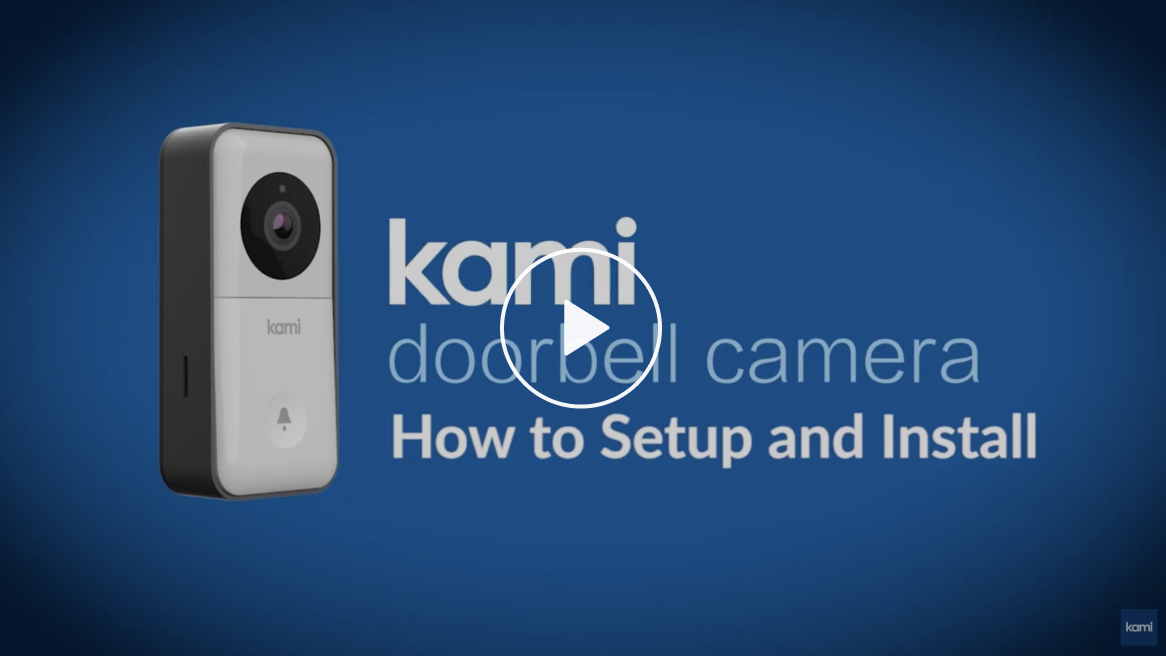 What You'll Need
The Kami doorbell camera is designed for ease of installation and use, but it does require a few tools to get started.
Included in Your Package
1 Kami Doorbell Camera
3 Backplates
1 Battery
1 Charging Cable
1 Doorbell Diode
1 Chime Connector
1 Star Head Screwdriver
1 Phillips Head Screwdriver
1 Bag Small Screws2 Screw A, 4 Screw B, 4 Screw C
1 Bag Large Screws and Wall Anchors
2 Extension Wires
Tools You'll Need (Optional)
¼ Inch Drill Bit (masonry drill bit needed if installing into stucco)
Drill
Before You Install Your Camera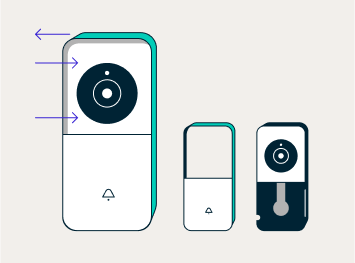 Step 1
Remove the protective cover from your camera by pressing down on the top portion of the camera and lifting the cover until you hear a snapping sound.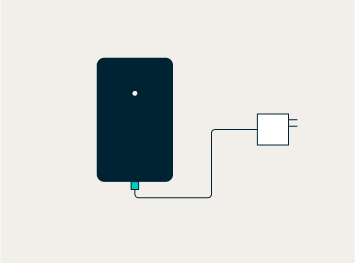 Step 2
Charge your battery using the included micro USB cable. Once your camera is fully charged, the indicator light will turn from red to green (this can take up to 6 hours).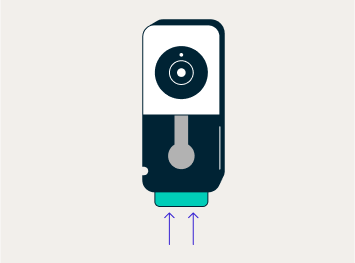 Step 3
Push the battery into the battery compartment. Ensure that the battery is inserted in the correct direction. *To remove the battery, push the tab adjacent to the compartment down.
Pairing Your Camera to Your Cove App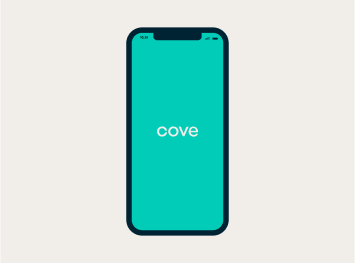 Step 1
Download the Cove app from the Google Play Store or App Store. Sign in to the app. Make sure your phone is connected to your home Wi-Fi network.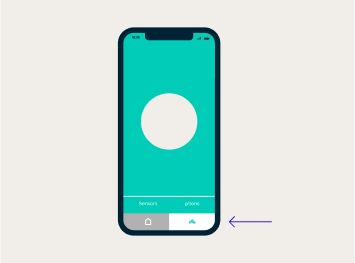 Step 2
Once you're logged into the app, select the camera icon in the bottom right-hand corner of the screen. Then tap the "+" symbol to add a camera. Select "Kami Doorbell Camera."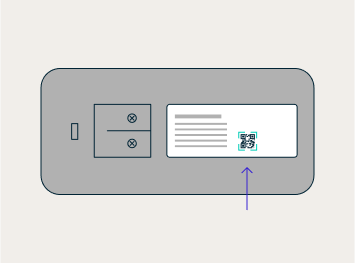 Step 3
Scan the QR code on the back of the doorbell camera.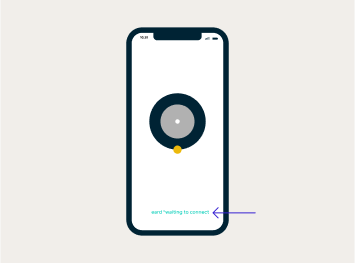 Step 4
Once the QR code is scanned, the camera should say, "waiting to connect." Tap "I heard 'waiting to connect.'"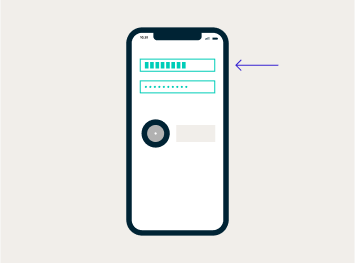 Step 5
Next, enter your Wi-Fi password. Then tap "Connect to Wi-Fi."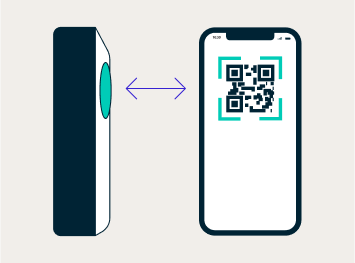 Step 6
Your phone should then generate another QR code. Point the doorbell camera at the QR code from a distance of 3-8 inches away. If you are having trouble, tilt the phone at a 45° angle. Once the code is scanned, the camera should say, "QR code scan is successful." Now, you can tap "Next" on your screen.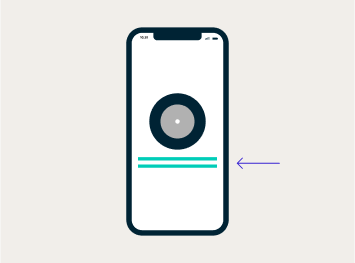 Step 7
Your phone should show a screen that says, "Retrieving pairing status." It can take up to two minutes for your camera to pair. Once the camera has successfully paired, your phone and camera will both say, "Pairing is successful."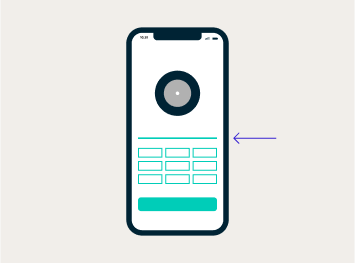 Step 8
Next, you'll select a name for your doorbell camera. Once you've named your camera, you'll be ready to mount it!
Before We Get Started
You'll need to determine if your doorbell is mechanical or digital. To find out, press your current doorbell button. If it makes the classic "ding-dong" bell noise, you probably have a mechanical doorbell. If a melody or chime plays through a speaker, then your doorbell is digital.
Mounting Process for Mechanical Doorbell
Note: The Kami Doorbell Camera is not currently compatible with digital doorbell chimes. You will need to detach the chime in order to install your doorbell camera. If you would prefer to return your doorbell camera, please reach out to our customer support team at 855.268.3669.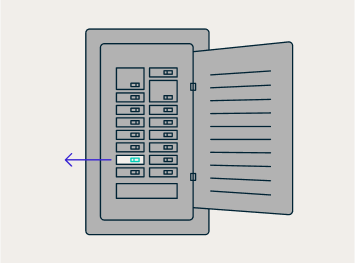 Step 1
Go to your home's breaker box. Turn off the breaker that powers your doorbell. If you're not sure which breaker powers your doorbell, you can turn off the master breaker.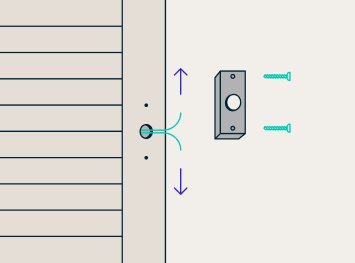 Step 2
Unscrew and remove your existing doorbell. Disconnect the two wires from the doorbell and leave them exposed and separated, as they will connect to your new doorbell camera. To keep the wires from disappearing into your wall, you may consider bending or taping them to hold them in place temporarily.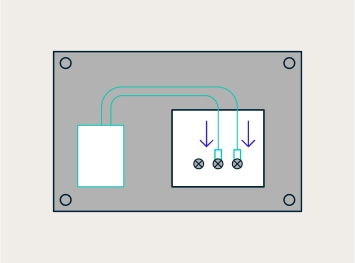 Step 3
Go to your chime box. Remove the cover. Connect the chime connector's wires to the "trans" and "front" ports. Screw the terminal screws back in place until secure. Set the chime connector inside the chime box and replace the chime box cover.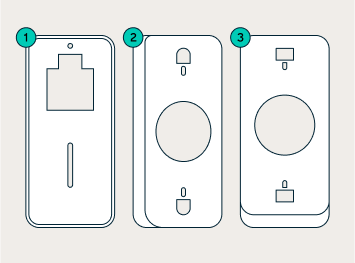 Step 4
Select a backplate for your camera based on your desired camera angle. If you'd like the camera to point straight ahead, use Backplate No. 1. If you'd like the camera to point left or right, use Backplate No. 2. If you'd like the camera to angle up or down, use Backplate No. 3.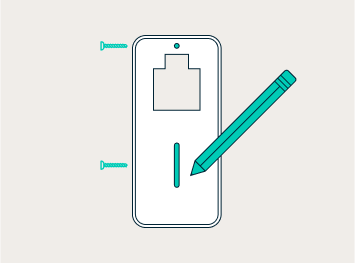 Step 5
Hold your desired backplate against the wall. With a pencil, mark the desired distance between the two holes in the backplate. Either use your previous doorbell's screw holes, or drill holes in the two spots you've marked.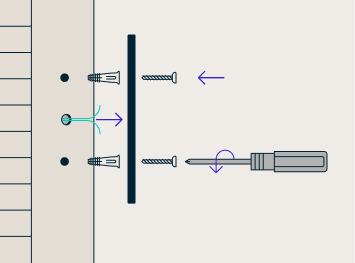 Step 6
Screw your backplate into place using the included long screws and, if necessary, the wall anchors (see image). Pull the wires from the doorbell through the backplate.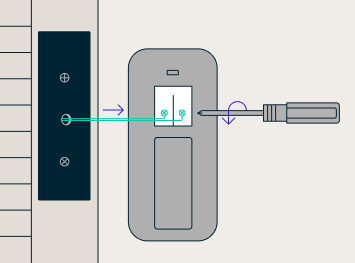 Step 7
If you don't wish to wire your camera to your home's current doorbell chime, you may skip this step.
Remove the cover on your doorbell camera. Loosen the two small terminal screws on the back of the camera slightly to allow for the ends of the doorbell wires to pass underneath. Insert one doorbell wire under each screw and tighten. Give each wire a slight tug to be sure they are secure. Tuck in any excess wire behind the backplate.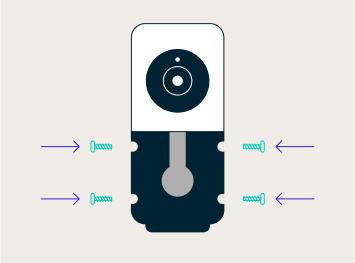 Step 8
Use 4 of the included screws (Screw C if you are using Backplate No. 1, or Screw B if you are using Backplate No. 2 or 3) to attach the camera to the backplate.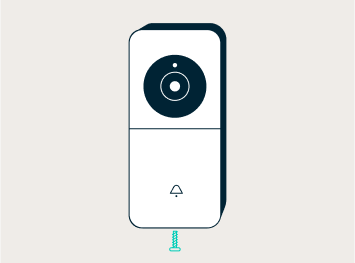 Step 9
Snap the protective cover onto the doorbell camera, and fix the cover in place using Screw A.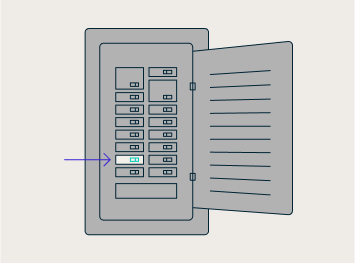 Step 10
Turn your doorbell breaker back on. Test your camera's connection and make sure everything is working correctly.
LED Indicator Light Status
Blue: Doorbell has been pressed or motion was detected
Red: Network and battery connectivity issues
Professional Installation With HelloTech
Cove has partnered with HelloTech to provide professional installation services. While installing your camera yourself is quick and easy, we recognize that some of our customers might prefer to have a technician do it.
Starting at $99.00
Questions?
Reach out to our friendly 24/7 customer support team!