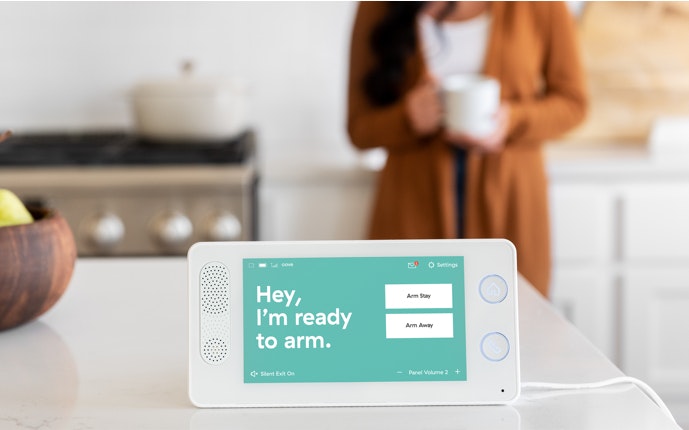 The home security world has been due for a makeover for years. At Cove, we're changing things up by offering the four things that customers want most from their home security systems:
A System that works
Ease of installation and use
Low cost
Great customer service
We've made these elements the foundation of our business. A Cove security system takes 30 minutes to set up. It's easy even if you've never touched a security system before. We also provide professional monitoring for 18 dollars a month. Our top-rated customer service team is always available if you have any questions. And most importantly, our system works really well.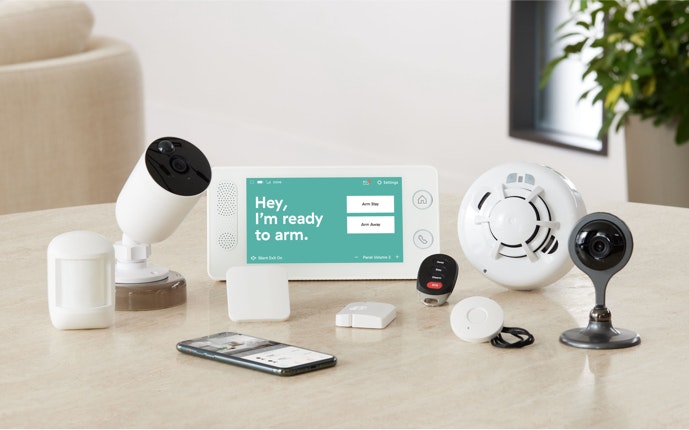 Easy Equipment
When we say the system works, we mean that our equipment is professional, functional, and easy to understand.
The equipment is wireless and connects to our six nationwide monitoring stations using 4G LTE cell connection. Each sensor connects to the main panel using 345 GHz radio connection, and cameras connect to your Wifi.
Cove equipment is simple and consists of a few main components:
Touch Screen Panel: All of the sensors in your system connect to this panel. You'll set up your system from here as well. Cove is the only home security system that incorporates the installation process into a touch screen panel.
Burglary Sensors: Door, window, motion, and glass break detectors are designed to monitor and protect your home.
Cameras: We offer four cameras—one for the inside of your home, one for the outside, and two doorbell cameras.
Environmental Sensors: We've got a smoke/CO detector to protect your lungs and a flood sensor to keep leaks from turning into floods.
Cove App: The Cove app allows you to arm and disarm your system from your phone. You can also view and save clips of security camera footage within the app.
Remotes and Medical Alerts: Our key remote allows you to arm your system from a distance instead of rushing to the panel. The medical button calls for help quickly in a medical emergency.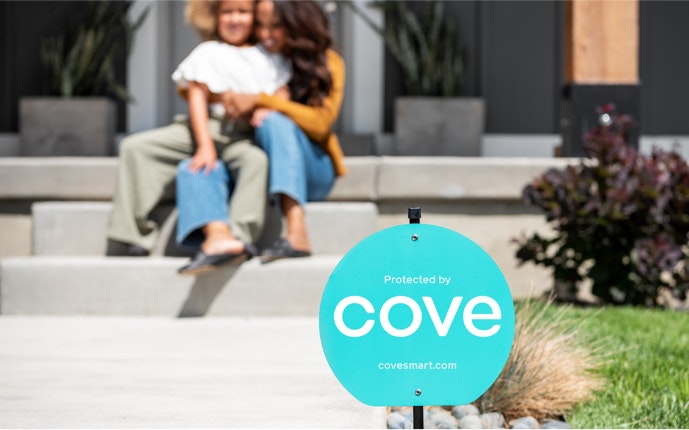 Monitoring and More
Cove combines traditional and DIY home security benefits in a few unique ways:
Professional Monitoring: Unlike most DIY home security companies, Cove doesn't leave your home security up to you alone. No matter which plan you choose, you'll always have 24/7 monitoring by trained professionals.
TripleTouch Alarm Response: This prevents false alarms and gets help faster. We'll reach out to you through text message, your Touch Screen Panel, and a phone call. You will confirm if the alarm is real or false. If we can't get ahold of you, we'll send help right away.
RapidSOS: RapidSOS works with TripleTouch to make Cove as fast as possible. When something goes wrong, we'll contact 911 with all the data you'd usually have to tell a monitoring agent on the phone. This process saves crucial moments and ensures that responders reach your home faster.
Lifetime Warranty: We offer a lifetime equipment warranty with our Cove Plus plan.
How To Sign Up
At Cove, we designed our signup process to give you freedom and flexibility, just like you deserve.
Once you've filled out the quiz, we'll show you a list of equipment and some monitoring plan options. You'll choose what works best for you and then check out.
As an added bonus, you'll have 60 days from the day of purchase to return it for a full refund if you decide that you don't love it.
If you're not ready to purchase your system yet, we'll ask for your email address so you can save your cart and return to it later.
Better Quality For Less
We assume that you don't want to pay more for security than the contents of your home are worth.
When we say Cove is affordable, we're not joking. We'll give you professional 24/7 monitoring for 18-38 dollars a month. For comparison, most traditional security companies charge 40-60 dollars a month for the same level of service.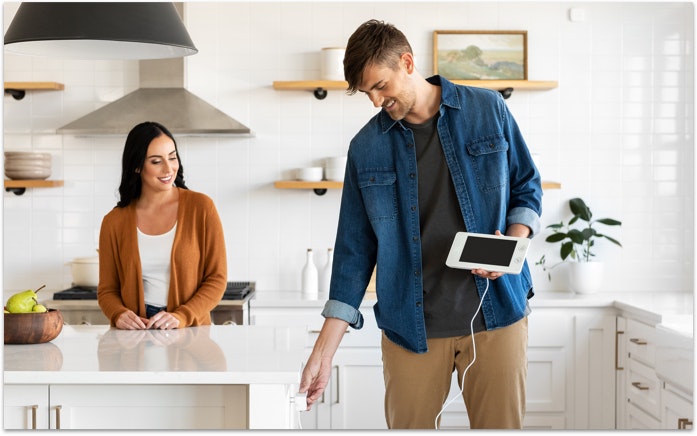 Setting Up Is a Breeze
The Cove home security system is quick and easy to set up. First, you'll receive a box containing your equipment. If you buy your system online, you'll be able to plug in the Touch Screen Panel right away and follow the instructions. The whole process should take less than 30 minutes, but you can always call our customer service team if you need help.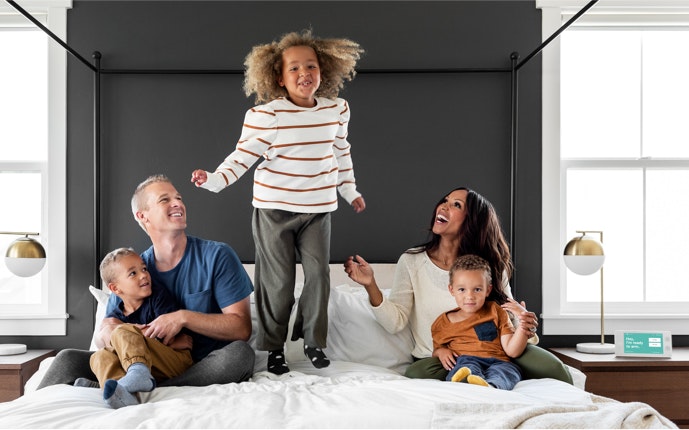 We're Changing the Game
The home security industry has spent the last 50 years building up a culture that revolves around door-to-door salespeople and five-year contracts. Some companies say, "that's the way it is, the way it always has been, and the way it always will be."
We disagree. With several decades of combined home security experience, we thought to ourselves, "what if there was a home security system that offered professional-grade security without pesky salespeople and long-term contracts?" And then we built that security system. We give the people what they want: affordable and professional security systems with no contracts.