Alarm Systems
, Security Basics
Buyers Guide to the Central Station Alarm: Answering Who, What, Why, and Where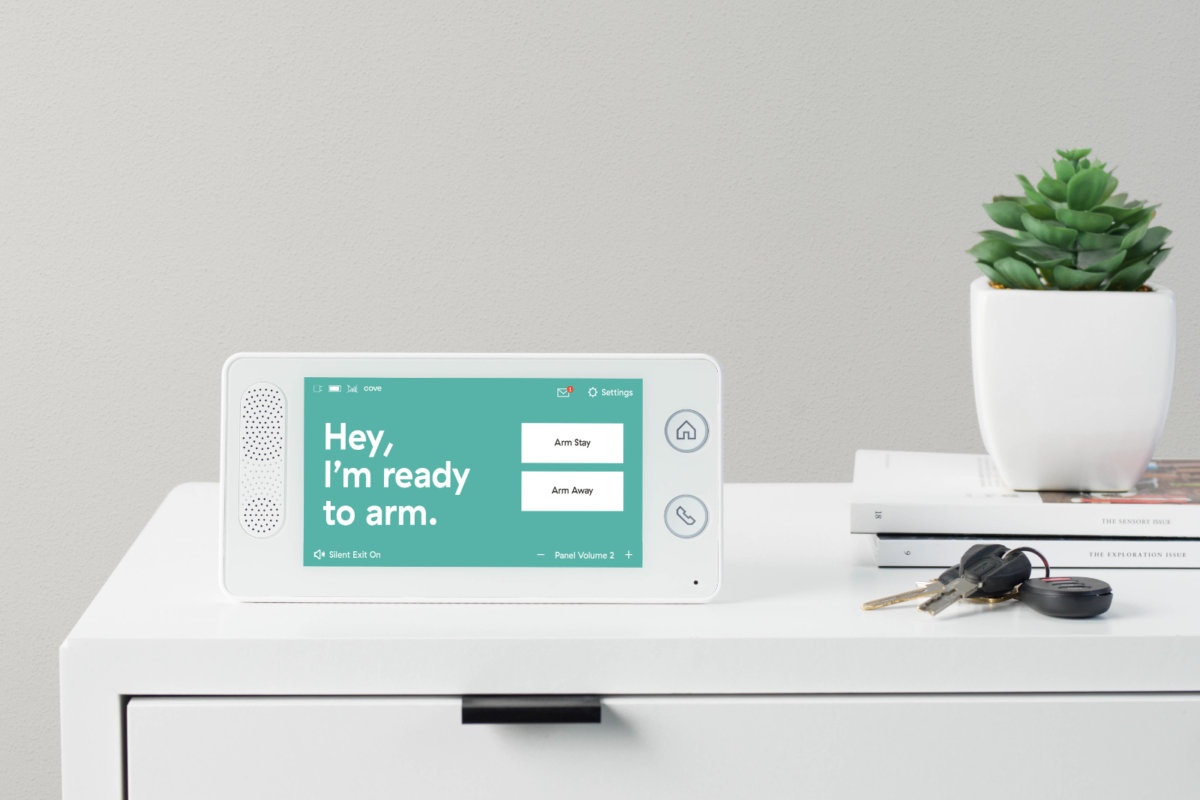 Central station alarms are essential to providing complete, secure protection to homeowners across the nation. According to FBI Crime Reporting, nearly 2 million homes are burglarized every year. A property crime offense is committed every 4.1 seconds, making it essential for homeowners to find a way to secure their homes. Central alarm monitoring allows homeowners to have peace of mind. Here is the complete buyers guide to central station alarms.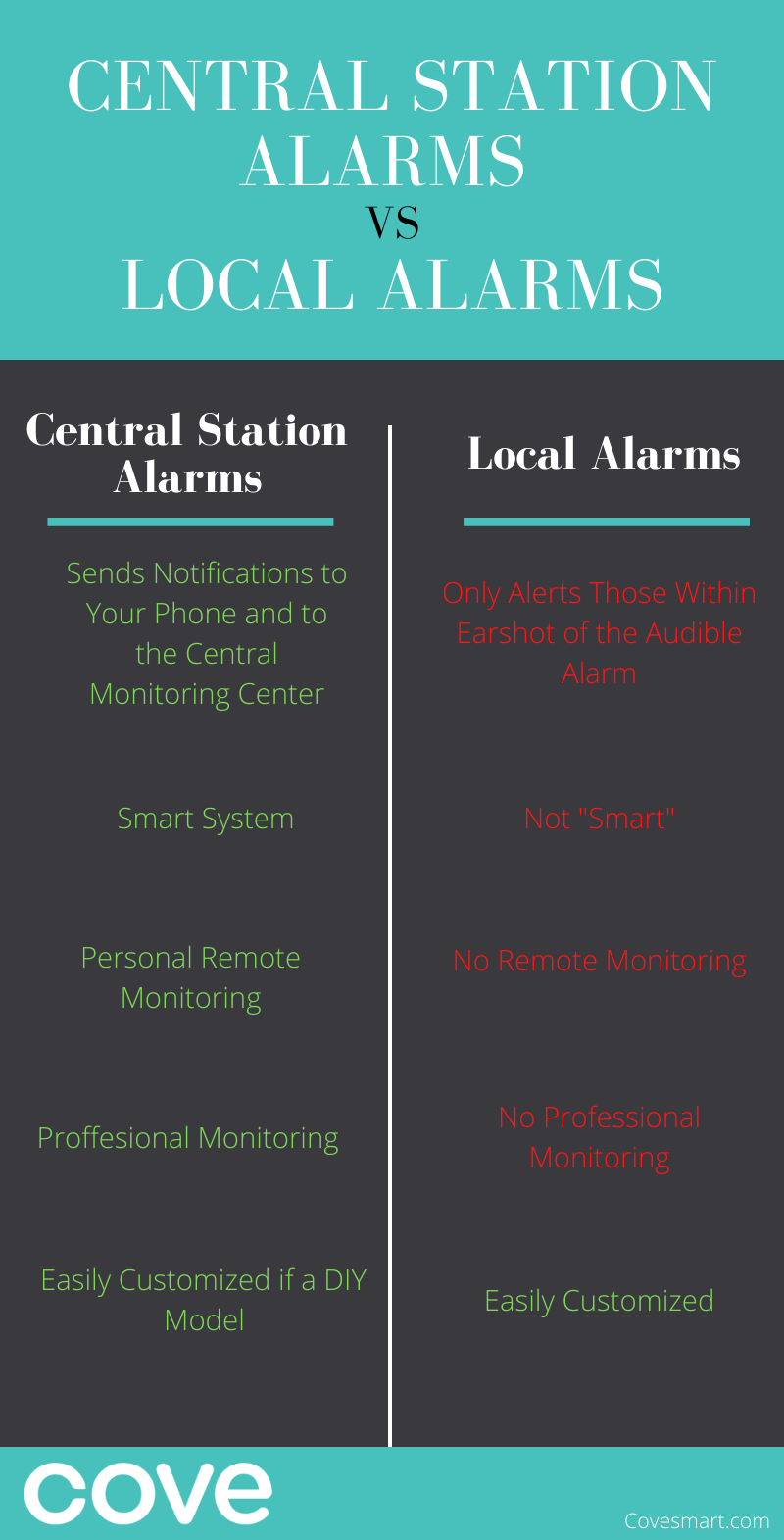 What is a Central Station Alarm?
Answer: A central station alarm is a type of home security system that is professionally monitored by the security company.
There are two main types of home security systems: central station alarms and local alarm systems. Although both types of systems are meant to protect and secure your home, the two are vastly different.
The local alarm is a simple system and has DIY installation. Each part of a local alarm system is bought separately, meaning that you will buy the door alarms, window alarms, and motion sensors individually. Since each part is bought individually, it's extremely easy to customize the system. However, local alarms are rarely "smart," which is the main drawback of the local alarm.
When using a local alarm, the alarm user will be unable to monitor the alarm while he or she is away from the house. If the alarm is triggered while the homeowner is away, the only person to hear the alarm will be the intruder. Because of this, local alarms aren't recommended for homeowners who are looking for full protection and coverage. Local alarms are better for homeowners who want casual security, or for those living in areas that aren't covered by professional security systems.
Central station alarms are recommended by security professionals because the systems provide better, more complete security. The central station alarm operates by automatically signaling the security company when an alarm is triggered in the home. This is called "professional monitoring." Professional monitoring allows the security company to keep an eye on your system while you are unable to. If you're in a meeting, on vacation, or otherwise occupied, the home security system in your home will still be monitored every hour of every day.
The essential basics of central station monitoring are that security operators are monitoring your home while the system is armed. If an alarm is triggered, or if the operators suspect foul play, they will contact you through your alarm monitoring app. If you don't answer, the operators will forward an emergency call to the police, alerting them of the home invasion. On the other hand, if you do answer the phone and you report a false alarm (such as a child accidentally triggering the alarm), the operators will thank you for your time and reset your alarm.
Central station monitoring services allow homeowners to be in charge of their home security. Homeowners are protected 24/7 thanks to operators who stand watch over your active security system. Central station alarm systems are the best way to protect your home.
Some alarm systems, such as the alarm system offered by Cove Security, also offer remote monitoring for the homeowner. Remote monitoring is a feature only offered by central station alarms. The feature connects the alarm systems to the alarm company app on the homeowner's smart device. From the app, the homeowner has complete control over their monitoring devices. The homeowner can watch live footage from the cameras, arm and disarm the central station services, and trigger a burglar alarm or panic alarm. The homeowner is meant to have complete control over their home security, and alarm monitoring services allow the homeowner to be a part of their security.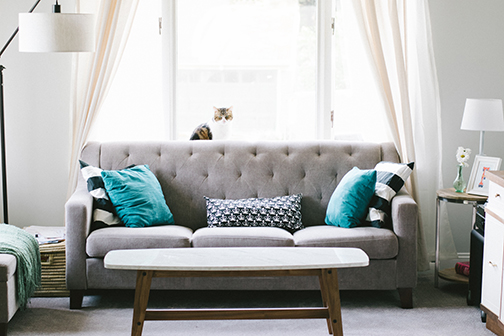 Who Needs a Central Station Alarm?
Answer: Every person who wants to feel more secure in their homes.
A central station alarm can be used by anyone, anywhere. However, the alarm systems may be better for families and individuals who want complete protection at a reasonable price. Central alarm systems, such as the system from Cove Security, are less expensive than traditional offers. Rather than asking for thousands of dollars a year, Cove asks for $15 dollars a month. Because of the reasonable price, those looking for safety within a budget are usually more drawn to these security systems. However, this doesn't mean that the system can't be used by those who aren't constricted by a budget.
Central station alarms are perfect for any household looking to better protect their homes. Wireless central alarms also blend seamlessly with apartments and renters. All you need for a central station alarm is a wifi network and a smart cell phone.
Why Do You Need a Central Station Alarm?
Answer: Central station alarms offer more benefits and features than ever before.
The threat of burglary, property crime, and home invasion are threats that keep many homeowners awake at night. Home security tips may decrease the odds that your home will be targeted by a burglar, but tips won't protect your home if a daring burglar targets you. This is where a central alarm comes into play.
The central station alarms offer more to homeowners and renters than any other home security service. The monitoring service gives homeowners more for a lower price. Homeowners, when using central monitoring, have access to features that are typically bought separately. The central station alarm offers everything in a customizable, packaged deal. Here's what you can expect with central monitoring services: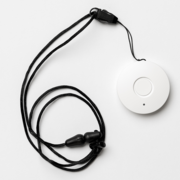 1. Access to Medical Alerts
In the United States, there are 68.7 million people over the age of 60. Citizens who are over the age of 60 deserve to have independence and freedom, if they want to have it. However, due to health complications and the risks of falling, many elderly citizens are unable to live on their own. The central alarm station makes independence possible for older adults.
Included with the central alarm is a medical alert system. The system is paired with the base station and connected wirelessly to the home. If an individual in the home has a history of falling or a history of medical emergencies, he or she can wear a small pendant around his or her neck or in their pocket. The small pendant is a button that allows the wearer to call for help in emergencies. When the button is pressed, the medical alert service will connect to the alarm panel and call for help. If the individual is in range of the base station, the individual can communicate directly with the operator. If the individual cannot speak or isn't near the base station, the operator will send emergency help immediately.
Having access to medical alerts has changed the lives of millions around the country, making it possible for older adults to live independently without fear.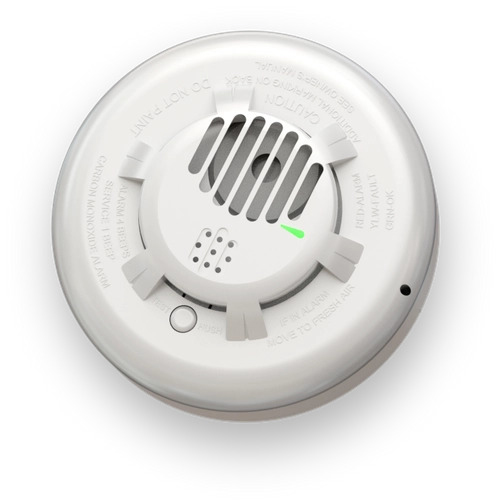 2. Access to Smart Smoke and Carbon Monoxide Sensors
Fire alarm systems are required for every home, business, and building in the country. According to the National Fire Protection Association (NFPA), "over a five year period, US fire departments responded to an estimated average of 354,400 home structure fires per year." House fires were the cause of 2,620 civilian deaths, 11,220 fire injuries, and $6.9 billion in damages. In most cases, house fires are entirely preventable (excluding forest fires and other fires caused by natural disasters). Most house fires were caused by cooking accidents and malfunctioning appliances.
Typically, if a fire is caught within the first ten minutes of starting, the fire damage is reversible. After ten minutes, the temperature of the flame can cause wood, cloth, and other flammable items to burn without coming in direct contact with flames, speeding the spread of the fire. This means that the fire will cause irreversible damage to the home. So, how does a central station alarm help stop fires?
The alarm monitoring station comes with smart fire detection and a smart carbon monoxide detector. These two detectors are meant to catch threats to the home faster than traditional fire sensors and carbon monoxide sensors. The smart fire sensor is also connected to the main monitoring software.
The central station software will send the fire alert directly to the alarm company. The alarm company will then check for false alarms, then quickly forward the alarm to the fire station. The fire station will then race to your home before any of the neighbors have noticed the flames in the windows. And, all of this will happen within the first 60 seconds of the sensors detecting smoke.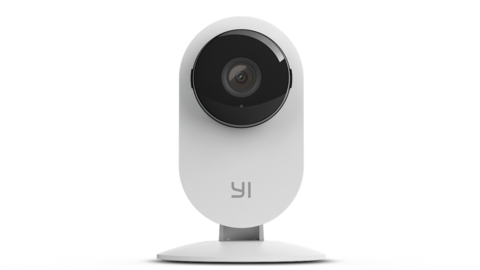 3. Access to HD Indoor Security Cameras
Unlike other security systems, the central station allows homeowners to have complete control over cameras, allowing homeowners to use cameras for purposes other than home security. Homeowners can utilize the cameras as baby monitors, pet monitors, and nanny cams. Homeowners can watch every minute of footage through their home alarm monitoring services. Homeowners can connect to their monitoring services through the home security app downloaded on their mobile device.
The cameras supplied in the system are HD cameras with night vision and face detection. The cameras are motion-activated, making them ideal for protecting busy families. Rather than recording every minute of footage, the indoor cameras only record when there is something to record.
When the cameras detect movement, the homeowner is notified through the home security app. The homeowner can then open the app and watch the live footage. If the movement is from a neighbor, pet, or family member, then the homeowner can dismiss the notification. However, if there is a stranger near the camera, the homeowner can alert the alarm company and call the police.
4. Access to Other Security Features
What makes the central alarm station stand out is that it gives homeowners access to more than ever before. With remote monitoring and professional monitoring, homeowners can rest easy, knowing someone is always watching their home. However, the features don't stop with monitoring. With the central alarm station, homeowners will also be able to access motion sensors, door alarms, window sensors, flood detectors, freeze sensors, and other devices that make their home security even more worth it.
Why do homeowners need a central station? With a central station, homeowners gain access to unprecedented home security benefits and features. This ensures that the odds of catching a burglar that targets your home rises from 13 percent (which is the national average rate of solving burglary cases) to 70 percent.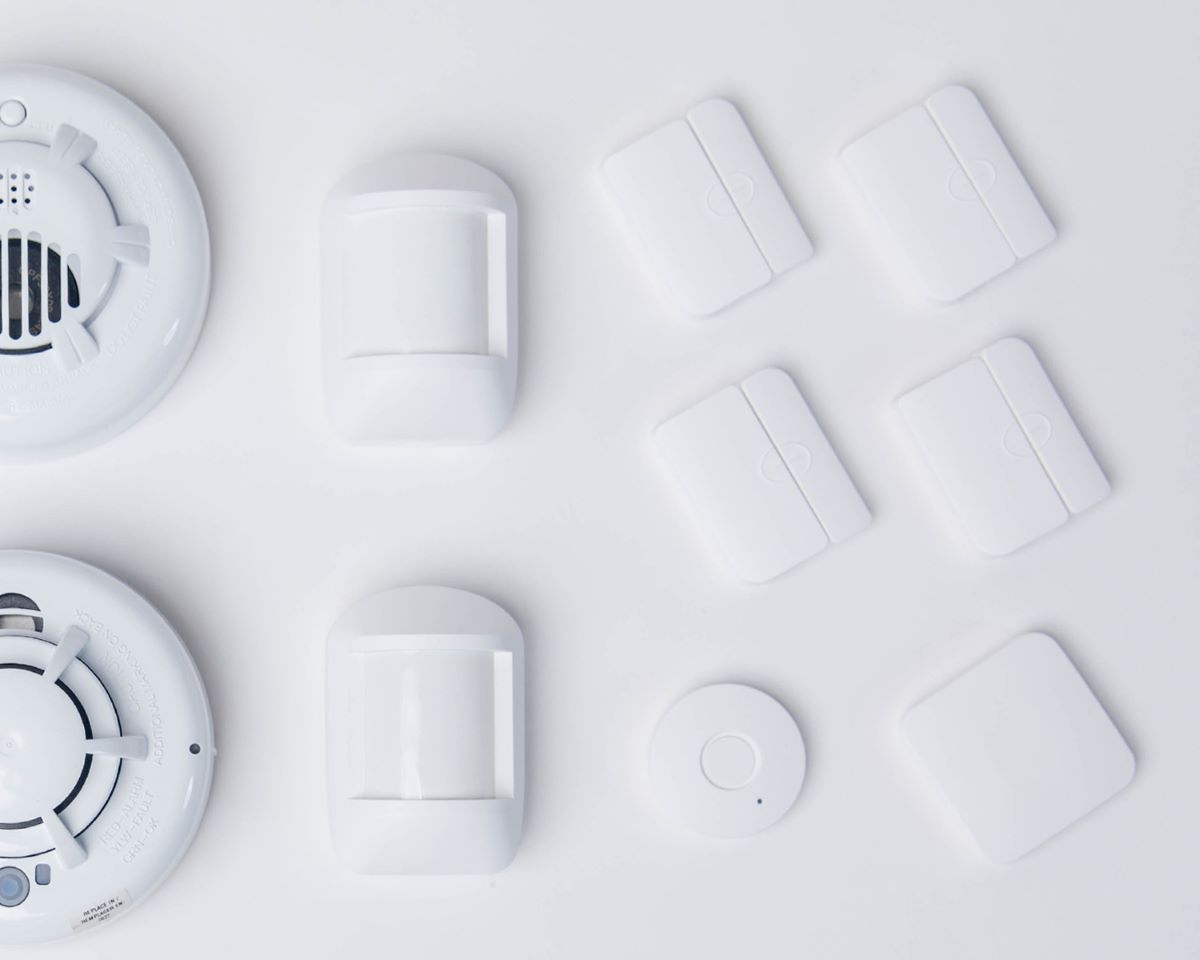 Where Can You Use a Central Station Alarm?
Answer: Anywhere. Homes, apartments, and mobile homes are all perfect locations for a central station alarm.
When working with a wireless central station alarm, such as the wireless DIY system from Cove, you can place the system anywhere in a home, no matter what you call your home. To work with a central alarm station with professional monitoring, all you need is wifi or a cellular connection. Instead of wi-fi Cove uses the more reliable cellular connection so that it will continue working even when the power goes out. Here's where you can use the central station alarm:
Security for Apartments
Many apartment dwellers overlook the benefit of having a security system protecting their apartments. Granted, many apartments have a low risk of experiencing crime. However, certain factors may also increase an apartment's odds of experiencing crime. Apartments located on the ground floor are more likely to be burglarized. Additionally, apartments with a small balcony or patio are more likely to be burglarized than those without. Fire escapes and ladders leading to a back door are also ideal places for a burglar to enter the apartment.
The average burglary victim will lose over $2,000 in lost items, which is a few months of rent for those living in an apartment. For most, the risk isn't worth the cost. Luckily, a central alarm station can help to protect apartments from burglary by setting off an alarm when the door or window of the apartment is opened. This will alert the neighbors and scare off any intruders. Cameras will help to catch video evidence of burglars and provide vital court evidence to help catch the burglar.
Security for Renters
Renters are the main demographic targeted for burglary. In fact, a majority of burglaries will be targeted towards renters. Why are renters the main demographic for burglaries? Renters, since they don't own their homes, are less likely to have a home security system installed. A wired system requires renters to rework the wiring of their homes, a process that most landlords won't allow.
However, wireless systems are completely hassle-free. They can be set up within 20 minutes and won't require any bolts or nails. Because of this, wireless systems are the number one choice for renters and are the best way to decrease a renter's odds of becoming a victim of burglary.
Security for Mobile Homes
Mobile homes are another common target for burglars. A burglar will break into the mobile home, steal the computers and TV, and leave. Mobile home owners will lose thousands of dollars with no evidence to prove who stole the items. A central station alarm can provide vital security for mobile home owners by deterring criminals and by catching footage of the burglar.
The systems are often budget-friendly, making them ideal for those working with a tight budget. Cove Security, one of the best central station alarm companies on the market, offers complete systems for only $15 a month.
Security for Homeowners
Homeowners invest hundreds of dollars in their homes, often paying off home debts for over 30 years. The last thing a homeowner wants to worry about is a home intruder or burglar entering the home and making life harder. Central alarm stations blend seamlessly into a home environment, offering aesthetic home security for a fraction of the cost.
Homeowners can watch and monitor their home security systems from anywhere using the mobile app, putting power into the homeowner's hands. This grants homeowners peace of mind.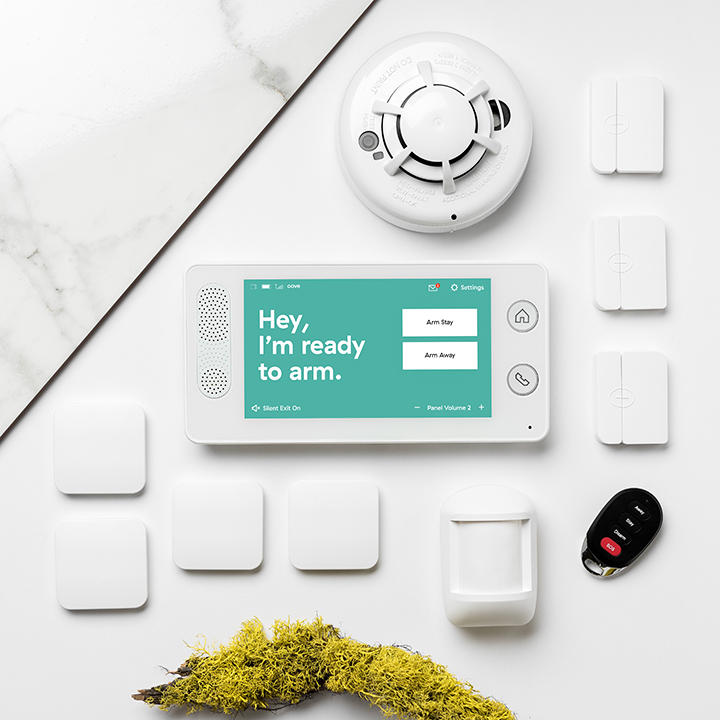 What Is the Best Central Station Alarm?
Answer: Cove Security.
The best central station alarm on the market is Cove Security. Cove Security offers DIY, wireless systems that are shipped to your home through the mail. When the system arrives, the user can watch a short video explaining how to connect and set up the system in the house. The homeowner has complete control over the installation, and most customers take less than 20 minutes to fully set up the alarm system.
Cove offers a variety of customizable units and smart devices to ensure that families and individuals feel safe in their homes, no matter what.
---
Ready to get started?
Take this short quiz to build your customized system today!
Takes less than a minute
---