Alarm Systems
, Security Basics
, Burglary and Intrusion
How Do Window Sensors Work?
Contrary to what we see in movies or TV shows, not all burglaries begin with a smashed window or damaged front door. In fact, 30% of all home burglaries occur with the burglar simply entering through an unlocked door or window – inconspicuously.
Once inside, however, is where the real destruction begins.
Unfortunately, burglars are getting smarter these days, and are finding new ways to get into your house undetected. So, how can you stay one step ahead of intruders and protect you and your loved ones? Invest in smart home security systems that include door and window sensors. They are not only easy to install, but just like window locks, window sensors are your first line of defense for even the smartest burglars out there.
Below we discuss what window sensors are, how they work and why they play a vital role in your home security system.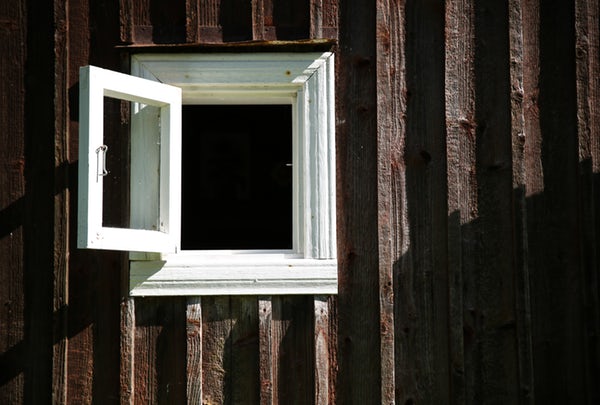 What Are Window Sensors?
Window sensors are security devices placed on your window panel and window frame that monitors when the window opens and closes. When armed, the device will send a signal to your home security system and trigger an alarm, very similar to a home security door sensor.
Wireless window sensors are easy to install and are compatible with most home windows. However, wireless window sensors are not as effective on windows that roll-out with a crank handle or on glass windows that do not open. For these specific types of windows, use glass break detectors.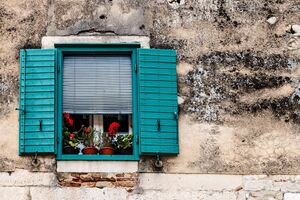 How Do Window Alarm Sensors Work?
Wireless window sensors use similar technology as wireless alarm door sensors — using magnetic technology. Window sensors have two separate components, a magnet and a sensor. The magnet is placed on the window while the sensor is placed on the window frame. The location of the devices will vary based on the type of window opening, vertical or horizontal. When the window is closed and armed, the pieces create a magnetic current. If the window is armed and slides opened, the current is disrupted and a signal will be sent to your home security panel, warning of a potential threat.
Window sensors can be set based on how much a window can be opened — whether it be an inch or 6 inches.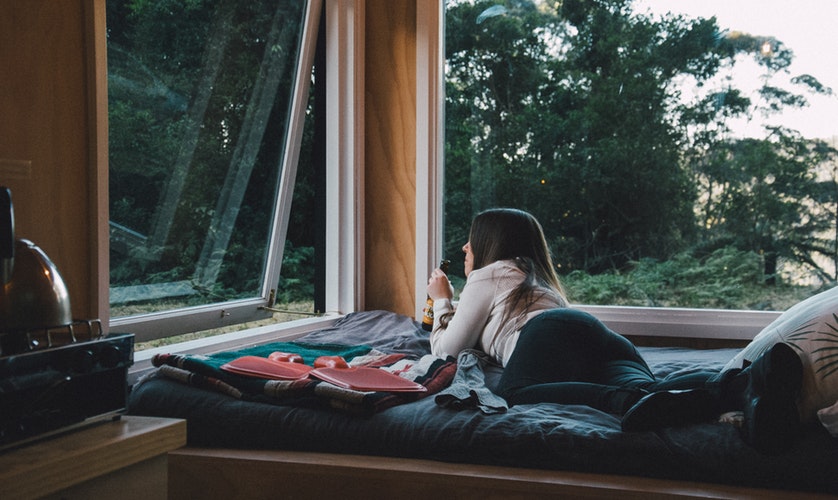 Do I Need a Window Sensor on Every Window?
How many window sensors do you need? Home layouts and locations vary, however we recommend installing window sensors on any windows you feel are out of sight from the main road or are potentially more easy to access. Doing so can best maximize your home security overall.
Benefits of Window Sensors
In addition to providing more comprehensive home security, what are the benefits of window sensors? Similar to door sensor alarm systems, the devices can be customize to your needs and lifestyle by creating specific alerts. This also includes naming each individual window sensors within your home security panel to help identify its place in your home.
Because of that, window sensors can easily be integrated into your current home security system. This not only makes the installation process easier, but can give you a better piece of mind when it comes to your home security — knowing all of your devices are working together.
In addition, Cove wireless window sensors use smart technology and provides self-testing every 60 minutes. They also are long lasting and having a 5+ year battery life, helping make maintenance easier.
Lastly, window sensors can provide better protection than simple window locks because they can be invisible from the outside and thanks to modern technology, can connect you to emergency services if you're away from home when the alarm is triggered.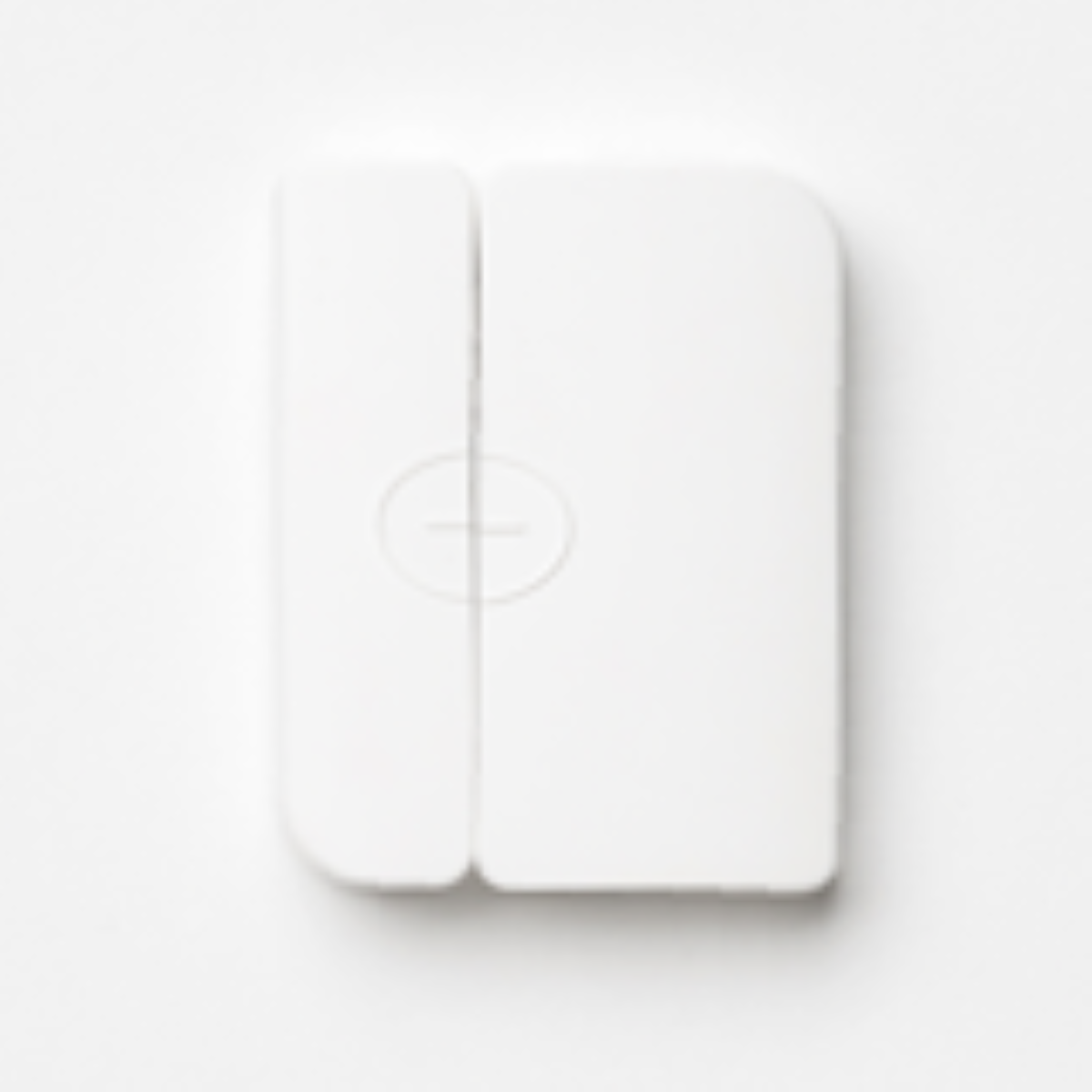 Installation Process for Wireless Window Sensors
Before you begin, identify what windows in your home you want to install Cove window sensors on. Although the second floor is a less common entry point for intruders, you may want to place sensors on second floor windows that are accessible — windows near trees, above the garage roof, in addition to your main level windows.
Once you have identify the windows, clean the surface of the window and window frame you'll be installing the sensors to. For your sensor to work properly, you'll need to make sure the window magnetic contact and sensor are no more than 2 inches apart. Also, the two semi-circles printed on the magnet and contact sensor must be aligned.
After aligning the devices, removed the adhesive backing and hold the magnet and contact sensor in place for 30 seconds, pressing firmly.
If you have decorative molding on your window/wall, it may be better to place the window magnet on the molding and the contact sensor on the window. This will not compromise your window security.
Furthermore, if you already have a security system in place, you'll need to integrate the wireless window sensors to the panel before installation.
Window Sensor Maintenance Tips
Just like an open window, an unkept window sensor won't do much good concerning your overall home security. Below are some helpful maintenance tips for your window sensors.
-Check your home security panel regularly to make sure the sensors are functioning properly and check for warning or error messages.
-Check your window sensors regularly to make sure the magnets are align and that the sensor is functioning properly. You'll also need to check adhesive strength of the devices, especially if you live in a more humid climate. Make sure the sensors are staying in place and replace the adhesive when necessary.
-Read the owner's manual to better understand your window sensors and how to best maintain them. If you think your window sensor is malfunctioning, call the manufacturer or an alarm technician to come take a look.
When looking to improve your home security system, consider adding window sensors to better protect you and your loved ones.
Looking to upgrade your home security system with window sensors? Our Cove wireless window sensors have a discrete, smart design to protect your home and windows without the bulky equipment offered by other security companies. Click here to learn more and see how you can customize our services with your individual needs.
---
Ready to get started?
Take this short quiz to build your customized system today!
Takes less than a minute
---