Alarm Systems
, Security Basics
, Cost and Savings
Alarm Permit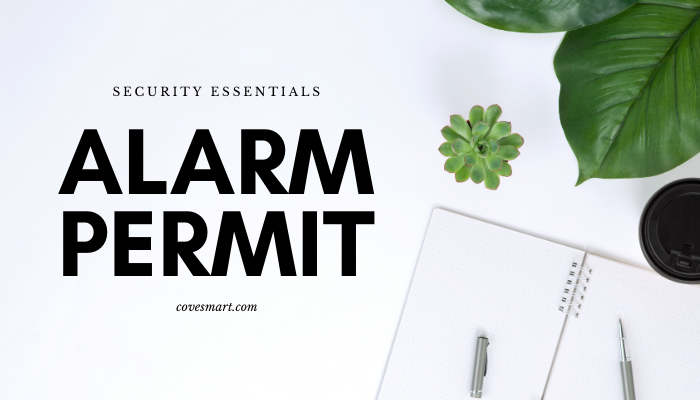 Paperwork for Your Security System: Registration for an Alarm Permit
Installing your home's alarm system is a very serious and responsible decision, and using it for the first time is an exciting prospect. Whether you install your system yourself or you work with an alarm monitoring company to do so, there is a very important document to sign for your city: an alarm permit.
Installing an alarm system in your home or office can often be done without obtaining a permit. But a permit is absolutely required if your alarm system is automatic (meaning the alarm calls the authorities when it is triggered). Guidelines exist to manage such alarm systems to help dispatchers know your building's specific location. If you are unsure if your municipality requires you to register your alarm system, it is critical that you find out because of the high fines placed on false alarms.
A valid permit should be renewed every year, or according to your county's local ordinance. This annual alarm permit fee is usually very small, making a complete security system very affordable as far as your permit is concerned. And fortunately, you can choose any alarm company or even install your own DIY system; so long as you have an alarm permit, you can customize your system to fit your needs.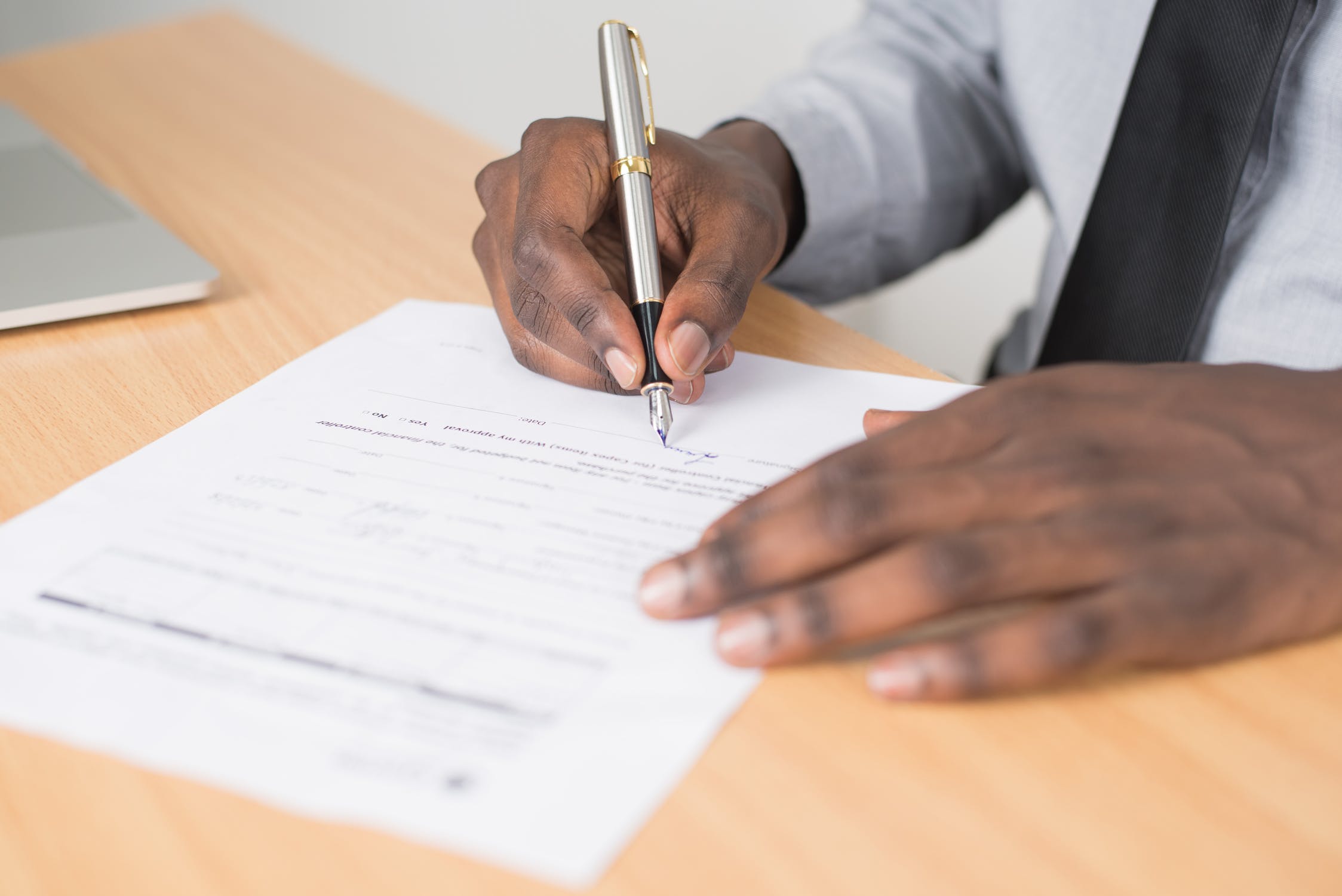 The Ease of Application
Generally, applying for an alarm permit is as simple as going to your county's office and filling out an application for a new alarm permit. For some processes, a check or money order is required. In some locations, an online permit application exists for your area, making the process even simpler. All you need to do is fill out the form with your alarmed building's address, the name of the alarm owner, and a contact number for when an alarm call is issued. As an example, Salt Lake City features this very type of application. You usually must include information about which type of system you intend to install, from intrusion and physical harm to silent or audible alarms. This enables the proper police response; physical duress alarms, for example, will send calls to a police officer that you or your employees are in immediate danger.
When your permit is about to expire every calendar year, you will receive a renewal notice from your county office to act soon. It is wise to renew on time, otherwise you may have to submit an application for a new permit.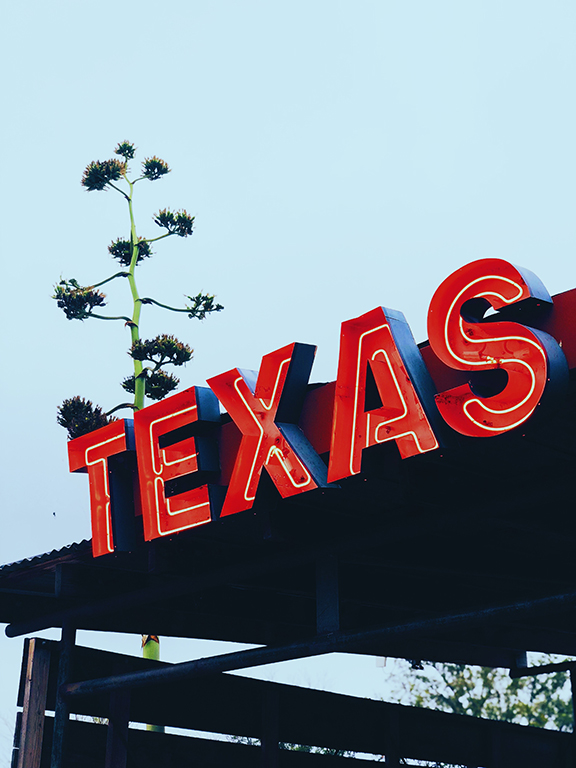 Applying for a Harris County Alarm Permit
For all cities in Harris County, Texas, registration for alarm permits can be performed in a few ways. First, you can register through the Harris County Sheriff's Office website here. Another option is to sign and mail a physical alarm permit application to the Harris County Alarm Detail (you can also find that document here,at the Harris County Sheriff's Office website). The alarm permit fee for Harris County is $35 for a single alarm system, a fire alarm system, or a combination of the two for a single year. If your system is up for renewal, the annual renewal fee is only $10. If the resident of the property is 65 or older, there is no fee applied to file the application. If you live in the city of Dallas, Austin, or Houston, the application to your city hall is the same. Harris County offers three false alarms per year, and each subsequent false alarm after that will charge you a $75 fee.
Other State Examples
Depending on the state where you live, rules for permits can vary greatly. Even individual counties can have very different laws, especially from large cities to small towns. San Diego, for example, has a very strict alarm ordinance for obtaining a permit and installing an alarm system that must be followed in a specific order. This applies to the alarm company setting up the alarm in your place of business. This also applies to other areas of the state, but an important note about permits is their impermanence: they cannot be transferred from one permit holder to another. This means that if someone other than the original owner buys the property in which the alarm is installed, they must apply for a new permit.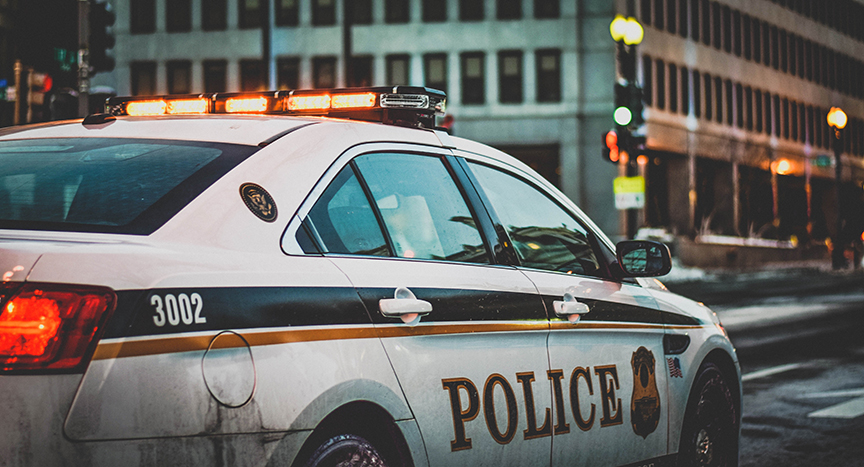 The Consequences of False Alarms
As detailed in the Dallas Police Department frequently asked questions document, a false alarm is any activation of a home or business' alarm system that is tripped when no crime has been committed and upon which police officers arrive to investigate. This can include panic or hold-up systems commonly found in retail stores or banks that are activated when no illegal event has occurred. Excessive false alarms not only wastes the time of one or more police officers, it costs taxpayer dollars for them to chase down alerts that aren't real problems.
Even if it was simply your kids trying to open your locked front door, if an officer shows up and finds that your alarm does not have a permit, you could be fined on top of being fined for each false alarm committed. Fortunately, if you have a permit for a residential or commercial alarm system, you are allowed two false alarms per year. After that, there is an alarm permit fee for each additional one after the 3rd false alarm, (although sometimes counties are generous and can give you a third for free). Public safety is the reason for the false alarm fee, as repeated false alarms can overburden an already overburdened system and distract your local police department from real emergencies.
According to the Department of Justice, between 94%-98% of burglary alarms activated are false alarm calls. The greatest causes for false alarms with alarm systems are the incorrect arming and disarming of systems, power outages, weak batteries, unsecured windows and doors (again, kids, family members, or employees entering without disabling the alarm), and wandering pets outside (when connected to a surveillance system). A well-maintained alarm will do its job perfectly even if in rare cases you wish it didn't. If you're looking for a high quality affordable alarm check out Cove.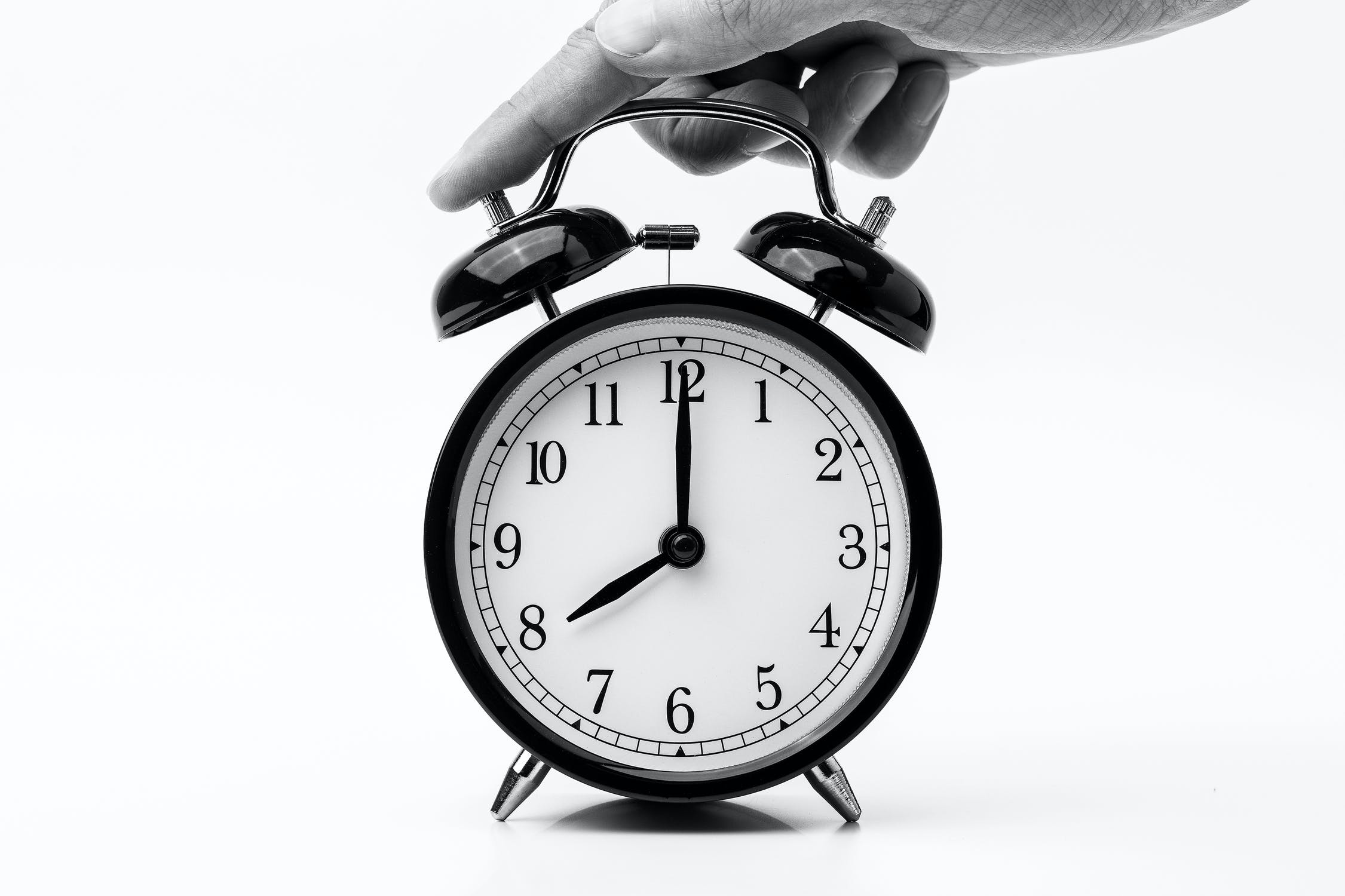 A Historic False Alarm During the Cold War
While a false alarm in your home or place of business can result in a false alarm fine, it isn't the end of the world. But one false alarm in Russia could have been. Military installations also have alarm systems to warn them of intrusion or offensive action. It is both fascinating and horrifying that one false alarm could have permanently altered the course of the world.
As reported by the BBC, the year was 1983 at the height of the Cold War. Both the United States and Russia fully expected the other to strike without warning. Stationed inside an early-warning missile detection facility near Moscow, Stanislav Petrov was a duty officer assigned to confirm missile launches from the United States. Officer Petrov was well-trained and prepared to alert his superiors if he and his team identified any launch.
It was an overnight shift in the facility when Petrov heard the alarms ring. Data came in through the system. The alarm registered absolute certainty: a nuclear missile had been fired from America.
He couldn't move. A minute passed as he hesitated. Then the alarms registered that another missile had been fired. Then another. And another. Five missiles were registered. The warning goes from "missile launched" to "missile strike". He knew that if he didn't send the message of impending destruction up the chain to his leaders, it would not only mean a dereliction of duty on his part. But if the warnings were indeed true, it would mean untold devastation of his homeland. He asked his radar technicians if they had spotted anything. They did not. If they made a mistake, the missiles would hit in roughly twenty minutes.
Unbelievably, he chose to ignore the warning. Instead, he alerted the authorities that his station suffered a malfunction. And it was true. He was hailed as a hero by his own commanders, who he had assumed would jail him for his actions. The world is fortunate this man had been in charge of the early-warning facility that night.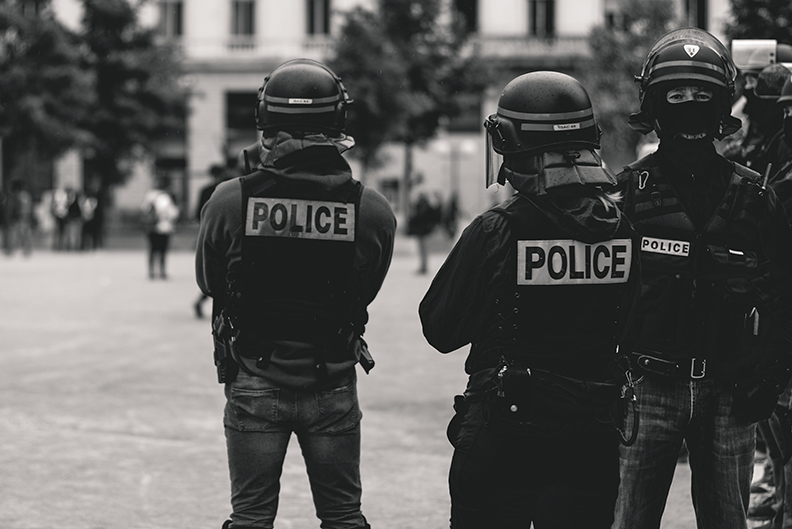 Contacting Authorities in an Actual Emergency
I consider myself very fortunate that I don't have that kind of responsibility on my shoulders! But for every alarm system installed, lives can be saved through their responsible use. Typically, there are two types of alarm systems: automatic systems and manual systems. An automatic system is one that uses sensors to track intrusion and break-ins with the alarm activation notifying you and the police department that something has occurred on your property. These are the types of systems most vulnerable to false alarms, as they can sometimes be triggered by animals roaming about your property, or even by people walking outside your place of business. A false robbery alarm is a common problem all across the country, no matter how sophisticated the system.
Manual systems are ones that must be activated by those inside the home or the store. These include panic buttons in case of immediate physical threats and alarms reporting fires. While these can still be abused, they are generally more dependable based on the common sense of the alarm user, and they can contact the police department and the fire department as soon as the alarm is triggered. Whether you own a convenience store or a high-end jewelry store, manual alarms are a great option when silent. During robbery, a silent alarm will offer the perpetrators no clue that they are about to be apprehended. If you're looking for an affordable silent alarm device Cove provides one.
Having the responsibility of performing silent alarm calls can be terrifying. In a serious altercation, people may even forget they have this as an option. But when these alarms are triggered, the police response can be very serious. Here is an example from Florida of a man wearing a scuba mask trying to escape with a large load of merchandise. The employees inside used a silent robbery alarm and distracted the man long enough for the police to arrive. The camera frame rate is slow, but you can clearly see numerous police officers and even SWAT team members going right after the suspect.
While it may seem that applying and reapplying for your alarm system may seem like a chore, your permit is what can keep you, your employees, and your family members safe during an actual emergency.
---
Ready to get started?
Take this short quiz to build your customized system today!
Takes less than a minute
---