Alarm Systems
, Security Basics
, Your Home Environment
Smoke Detector Lifespan: How Long Do They Last?
When it comes to home safety, smoke detectors play an important role in warning you and your loved ones of immediate danger. That's why it's vital to not only provide regular maintenance but also keep in mind when it's time to replace your smoke detector. Not doing this risks the overall safety of you and your loved ones.
According to the National Fire Protection Association (NFPA), roughly 3 out of 5 fire deaths happen in homes with no smoke detectors or with non-functioning smoke detectors. Furthermore, according to the U.S. Fire Administration, more than one-third (38 percent) of home fire deaths result from fires in which no smoke detectors are present.
When's the last time you've checked your smoke detectors? Last month? A couple of years ago? As a homeowner, it's important for you to regularly inspect your smoke detectors to make sure they are functioning properly and note when they expire — yes, smoke detectors don't last forever.
In this article, we'll discuss the smoke detector lifespan, when it's time to replace a smoke detector and how to care for your current smoke detector.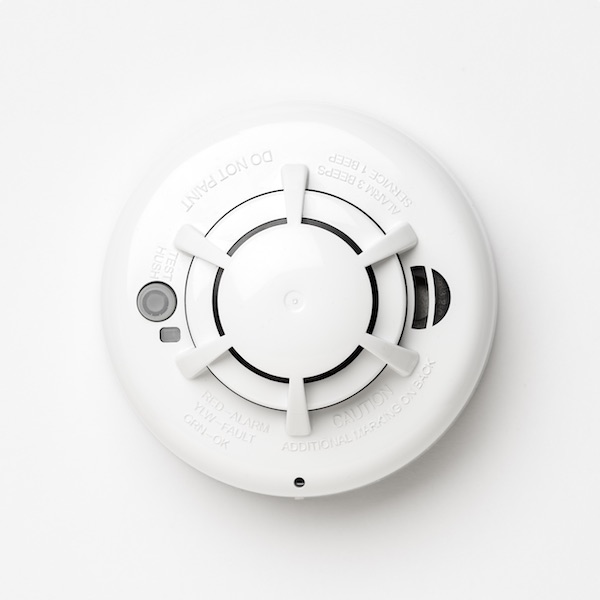 Lifespan and When to Replace Smoke Detectors
How long are smoke detectors good for? According to NFPA, you should replace all smoke detectors every 10 years. The inside of smoke detectors gather dust over time, which desensitizes the sensors. So within 10 years, it will be less effective and could compromise your family's safety.
Each smoke detector in your home comes with an expiration date — something all homeowners should take note of. If you're not sure where to find it, check the inside of the detector for the manufacture date and add 10 years to it to get the expiration date.
Furthermore, if you have smoke detectors that are connected to each other, you should plan on replacing all of them at the same time, even if some are still in working condition.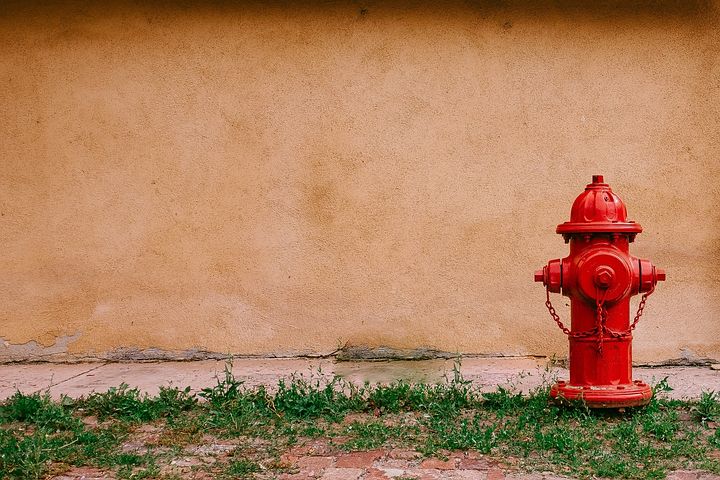 Two Signs It's Time to Replace Your Smoke Detector
What are some indicators that it's time to replace your smoke detector? Here are two:
1. You can't find the expiration date and/or manufacture date on your smoke detector.
If this is the case, replace the smoke detector as soon as possible.
2. Your smoke detector alarm is faulty and repeatedly goes off.
In addition to smoke, dirt, dust, steam, humidity, insects, strong chemical fumes and a low battery — your smoke detector may be malfunctioning because it has reached the end of its lifespan. Consult your owner's manual or call your local electrician or your security system company to determine if your device is dead and needs to be replaced.
How do you remove and replace an old smoke detector? If you have a battery powered smoke detector, it's pretty straightforward. Use a screwdriver to remove the old one and screw in the new smoke detector. If your smoke detector is hard-wired, you'll need to call your security system company or local electrician to replace it.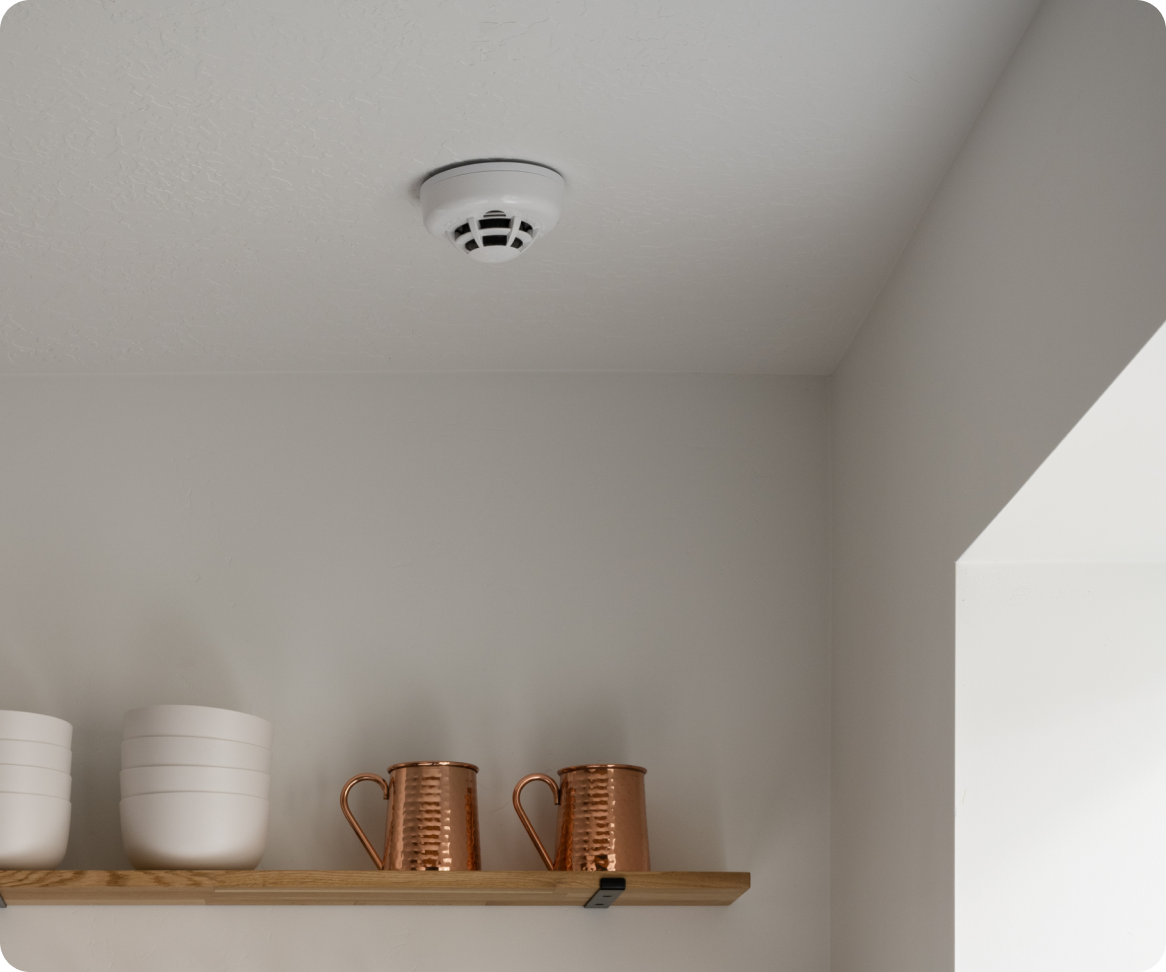 How to Get the Most Out of Your Current Smoke Detectors
Want to get your money's worth when it comes to your smoke detectors? Of course you do! Smoke detector maintenance is something you can easily integrate into your household tasks. Below is a list of guidelines to follow in regards to your smoke detectors:
Make sure you have installed smoke detectors in every bedroom as well as outside of every bedroom. They should also be on every level of your home.

Do not install smoke detectors near windows, ducts, bathrooms or stoves, as the drafts/steam/cooking smoke could set off a false alarm.

Test your smoke detectors once a month by pushing the test alarm button.

Change your smoke detector batteries at least once a year.

If your smoke detector gives off a low battery signal (chirping sounds), replace batteries as soon as possible.

Clean your smoke detectors and its surrounding areas – use a duster or vacuum extension to suck up excess dust and cobwebs.

Take note of the expiration date and replace it when the time comes. You can even set a calendar reminder to help keep the date top of mind.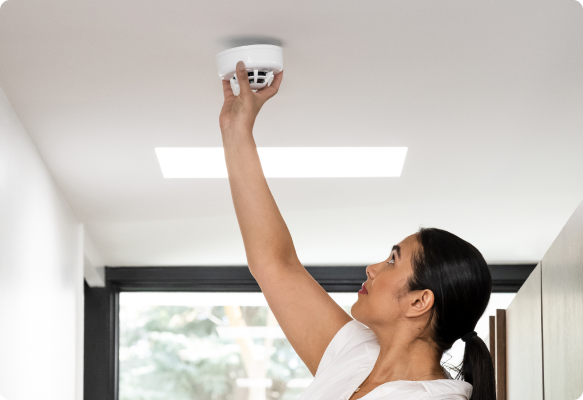 Smoke Detectors and Your Fire Escape Plan
Additionally, smoke detectors play a role in your home fire escape plan and it's another reason why they need to be functioning properly. Remember, when your smoke detector sounds, you may only have a couple minutes to reach safety, so it's important that you not only have a plan, but make sure everyone knows the plan.
Take the time to sit down with your family to hash out an escape route in every room of the home. Also, designate an outside spot (such as a mailbox, stop sign, etc.) that is a safe distance from the house where you can all meet up when escaping a house fire.
As you take proper care of your smoke detectors, you not only increase the longevity of the smoke detectors, but you have peace of mind knowing they are functioning properly and ready to warn you of any threats.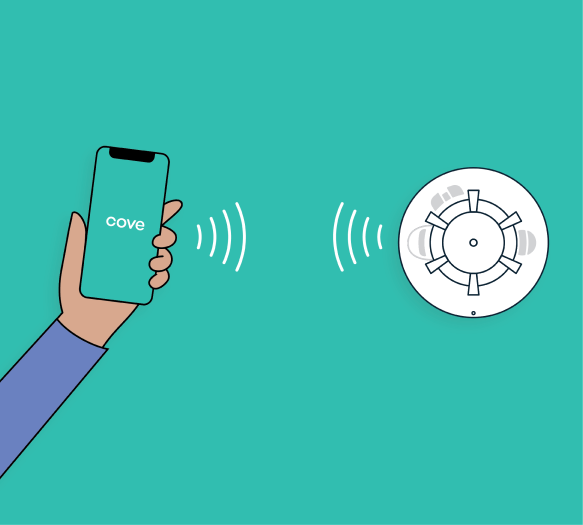 Looking to upgrade your home's smoke detector system? Our Cove smoke detectors are built to catch fires in their infancy and have built-in safety features that can be customized to fit your lifestyle. Plus, our smoke detectors are monitored 24/7 to make sure you and your local authorities are notified of any potential fires.
Click here to learn more and see how a smoke detector upgrade can provide better home safety.
---
Ready to get started?
Take this short quiz to build your customized system today!
Takes less than a minute
---