Alarm Systems
, Am I Secure?
Your Complete Guide to Portable Alarms Systems
According to the FBI Crime Clock, a tool that estimates the frequency of crime in the United States, property crime is committed every 4.1 seconds, and a burglary is committed every 22 seconds. Property crimes include arson, theft, burglary, car theft, and vandalism. The national crime rate is 2,362.2 property crimes per 100,000 people. Some states have even higher crime rates, such as New Mexico, with 3,419.7 property crimes per 100,000 people. On a city level, some cities have property crime rates higher than 10,000 property crimes per 100,000 people.
Every city and town is at risk of experiencing property crime. Property crime is the most common crime reported in the United States. Because millions of crimes are reported yearly, it's important that residents learn to protect themselves. One of the best ways to protect property and reduce risks of experiencing burglary, arson, vandalism, and home invasions is by installing a home security system.
As the market for home security systems grows, portable alarms systems have become more and more popular due to their accessibility and easy installation. To help you learn more about portable alarms, here's a complete guide that will walk you through costs, features, benefits, and uses of a portable alarm system.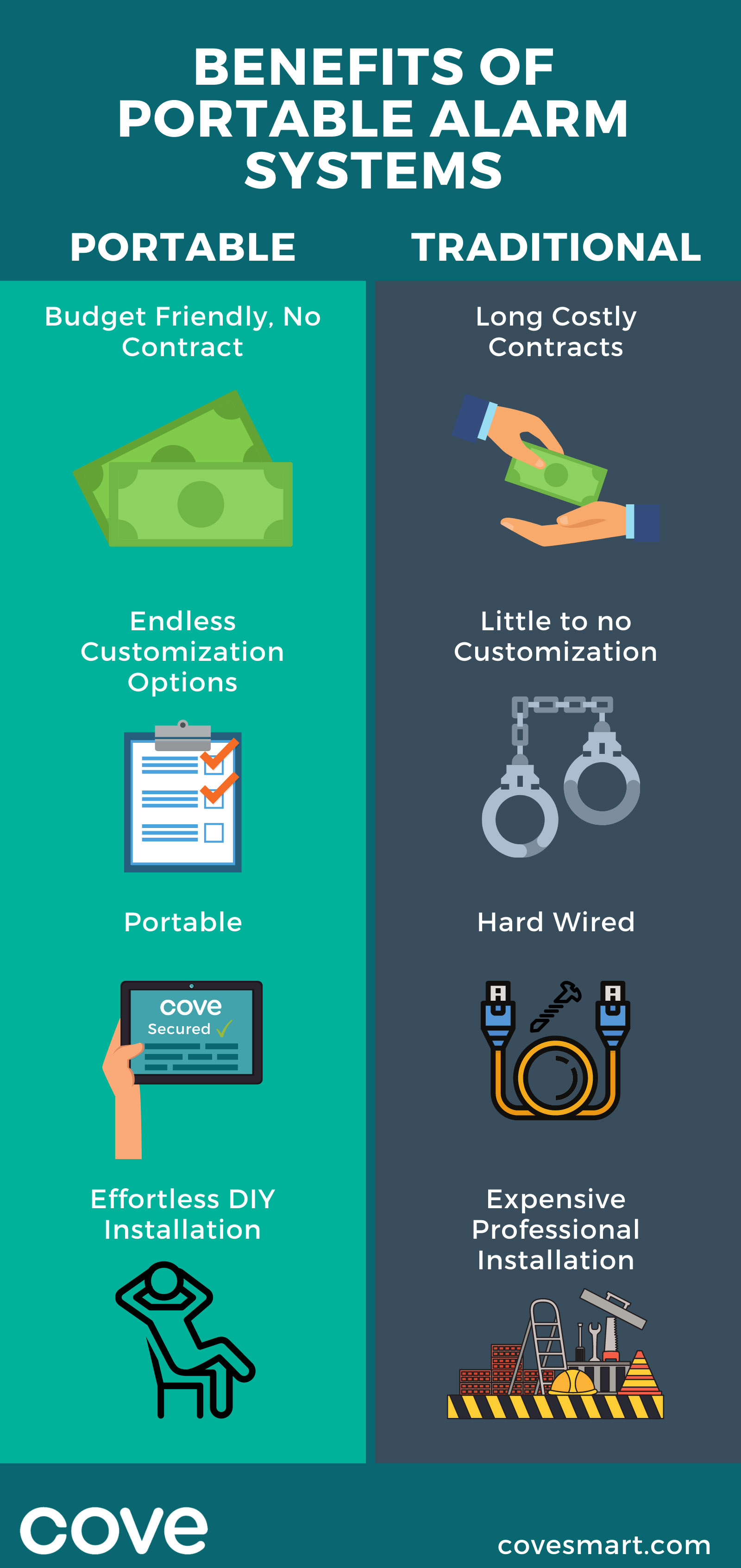 What is a Portable Alarm System?
There are two main types of home security systems: wired and wireless. A wired home security system is one that has to be installed by a professional installation team. The system is hardwired into the home, making it a permanent addition to the house. However, high installation costs deter homeowners from choosing this option. Instead, many homeowners have turned towards the wireless, portable system.
The portable alarm system is a home security system that is completely wireless. Because it has no installation costs and can be set up in under 30 minutes, the system has earned the affectionate title of "DIY" or "do-it-yourself." Homeowners often feel like the DIY system is easier, more affordable, and more convenient.
A portable alarm system is an easy way to monitor your home. The system typically includes a variety of home monitoring devices, from security cameras and motion sensors to smart smoke detectors and flood sensors. These devices are meant to ensure that your home is more secure and protected.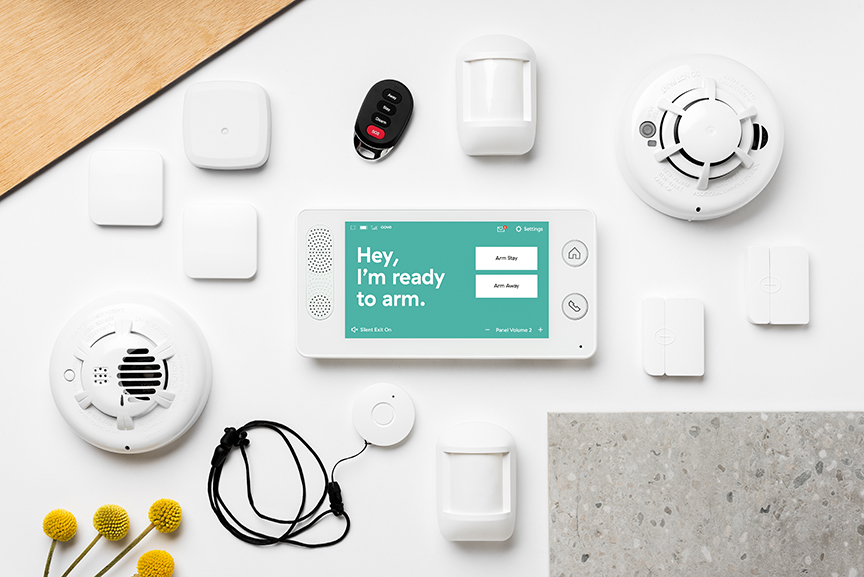 Burglaries aren't considered to be a life-threatening crime. However, 20 percent of burglaries do turn violent when the homeowner is found inside the house. Because of the chance that a burglary can turn violent, it's important that homeowners do everything in their power to prevent their homes from being targeted by burglars.
Multiple studies have shown that home security systems are one of the most effective ways to reduce a home's chance of becoming a target for burglary. A study conducted by the University of North Carolina at Charlotte (UNC) shows that 60 percent of burglars are deterred by home security systems. Of the 40 percent of burglars who still approached the home, all were deterred when the alarm was set off.
Burglars look for easy targets when casing a home. The term "casing" refers to the process that a burglar takes when choosing which home they are going to burglarize. Typically, burglars look for homes that lack protection. Protection can come in the form of a home security system, a guard dog, a security guard, or a barbed-wire fence. Homes that have protection are significantly less like to be targeted.
Homes that are likely to be targeted are homes that lack protection. Homes without protection won't have a home security system installed and they will most likely be left empty for most of the day as well, making the house an easy target. Burglars target homes where they are the least likely to get caught, meaning homes that are away from neighbors and homes with overgrown landscapes are more likely to be targeted by burglars. However, even the most "targetable" homes can be made undesirable for a burglar by the addition of a simple home security system.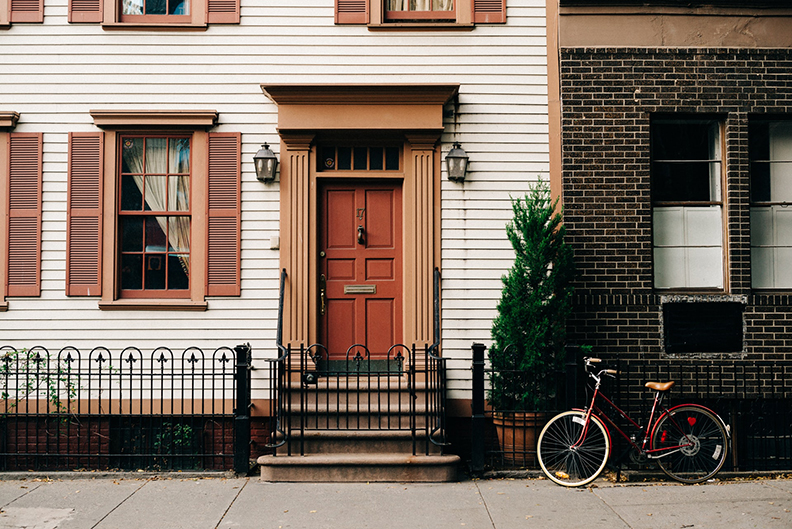 Portable home security systems have become more and more popular due to their user-friendly orientation. The systems were designed to be easy to install and easy to use, ensuring that there is little interference from the security company.
So, what is a portable alarm system? A portable alarm system is a way to ensure the protection of your home from burglars, home fires, floods, and medical emergencies. The alarm consists of a variety of smart devices meant to fortify your home and make your home an undesirable target for burglars.
A portable alarm system is unique in that it can be moved from room to room in the house. Since there are no wires attached, you can place security cameras, motion sensors, and other alarms in hidden areas that might not have been possible to reach with a wired security system. Portable alarm systems also move with the homeowner, making them ideal for families who aren't sure that they've found their "forever homes."
How Can You Use a Portable Alarm System?
Portable alarm systems have a variety of uses and purposes. From mobile home security and RV security to traditional home security, portable alarm systems can fit the needs of any person looking for additional protection and security. The different uses for a portable alarm system are: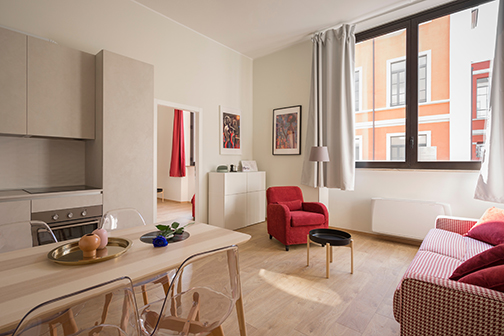 Security for Apartments
Apartments are often overlooked in the world of home security since apartment units are less likely to be targeted. Because neighbors are just across the hall, it's more difficult for burglars to break into an apartment than a home. However, this doesn't mean that apartments are never targeted. When an apartment is the target of burglary, it is because the apartment is located on the bottom floor and is easy to access. However, despite the fact that apartments are less often the target of burglaries than single-family homes, apartments are still at risk.
Apartments can be at risk for burglary if they are located near a high-crime area. Additionally, some apartment complexes may forget to switch the locks between tenants, meaning that someone other than the current apartment dweller has the key to the apartment. Apartment renters are also less likely to lock their patio doors, giving an easy entry point for burglars.
Most apartments won't come with a home security system and won't allow the renter to install a wired system into the apartment, making it harder for renters to protect their apartments. However, a portable alarm can easily be used to protect an apartment. Since the entire system is wireless, the system can be installed without being invasive. This ensures that the apartment is protected, without the renter having to worry about paying apartment fees.
Because portable alarms are customizable, you can customize the alarm system to fit the needs of your apartment. Any customizations are simple, easy, and inexpensive to make.
Security for Home Renters
Similar to those living in an apartment, it's impractical for a home renter to install a wired security system. Unfortunately, renters living in single-family homes are the most common targets for burglaries. According to the Bureau of Justice Statistics (BJS), the burglary rates for home renters are twice as high compared to burglary rates of homeowners. The burglary rate for renters was 3.27 percent, meaning that out of every 100 homes, three were targeted by burglars. On the other hand, homeowners saw a burglary rate of 1.83 percent.
Home renters are more likely to become the targets of burglary, making it extremely important to protect your home. The average burglar is able to steal over $2,000 dollars in 10 minutes, which, for a renter, could set back their rent budget significantly. Protecting your home as a renter is extremely important.
For a renter, wired systems are impractical since it's difficult to install wires in a home you don't own. Because of this, wireless systems are the best choice for renters. Wireless home security systems provide effortless monitoring for the busy renter. The entire system can be installed in under 30 minutes, without relying on an expensive installation team. Instead, with a portable alarm system, the system arrives on your doorstep with step-by-step instructions to guide you through the process of installation.
The entire system is completely wireless and can connect to any mobile device through the home security app. This allows for easy monitoring and few false alarms. With DIY installation and easy-to-use equipment, your home will be safer than ever before.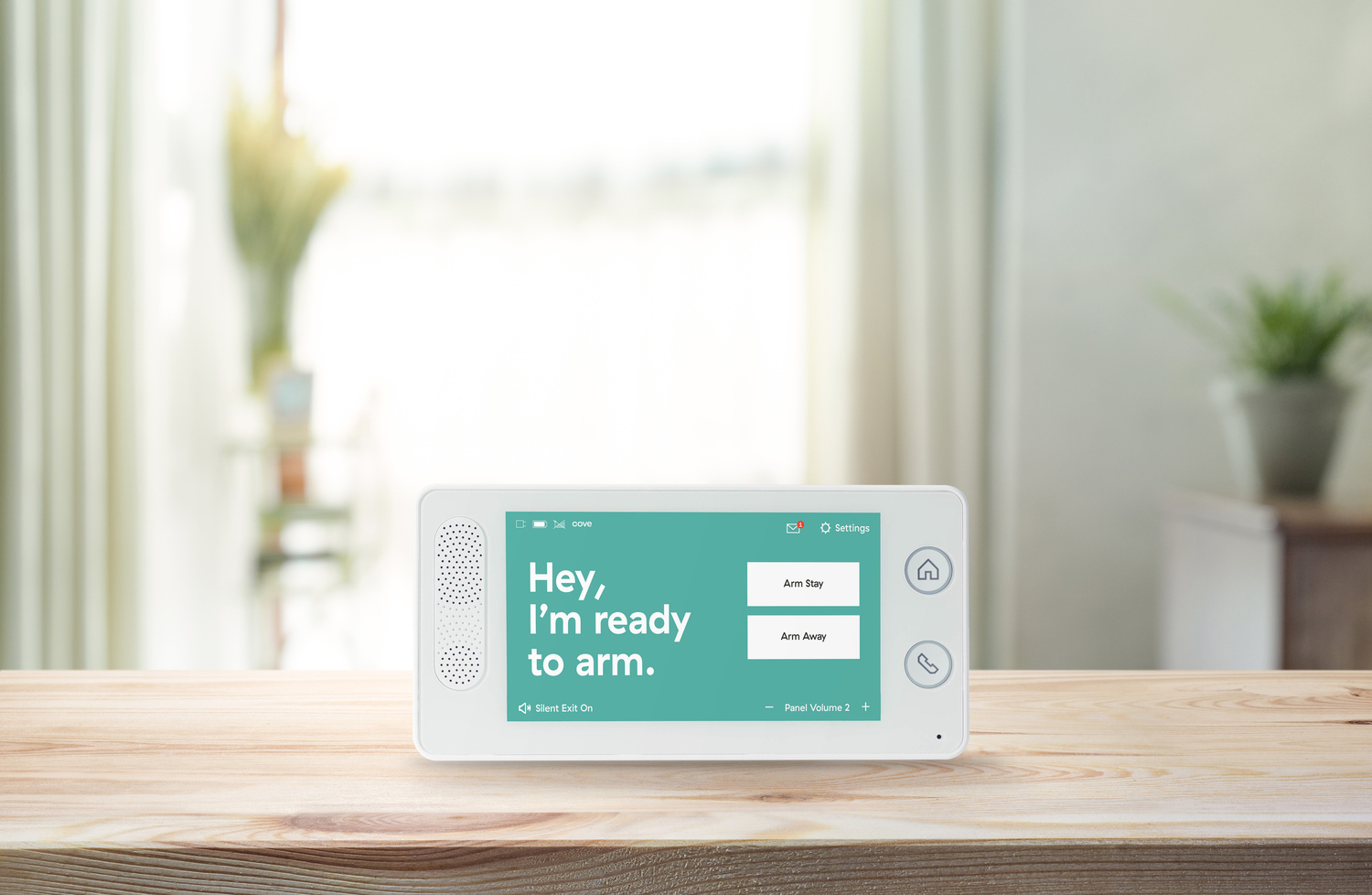 Security for RV Owners
For those who prefer to use the term "workampers" or those who prefer to live on the road, wireless security is the only option for security. When a burglar enters an RV and either attempts to steal items from inside or attempts to steal the vehicle, the crime is recorded as a "motor vehicle theft." According to the FBI Uniform Crime Reporting, there were 773,139 motor vehicle thefts in 2017. RV theft, either when someone attempts to steal the entire RV or when a person enters and steals only a few items, is a common crime.
RV owners only have a few options to protect their vehicles. In terms of protecting their vehicle with security equipment, their only option is a portable alarm system. The portable alarm system relies on wifi or cell connection, making it ideal for the road. Some portable systems won't rely on any type of service (though systems that don't rely on networks also don't offer smart features). Portable alarms can be easily installed in RVs to ensure that the RV is safer and more secure for a happier life on the road.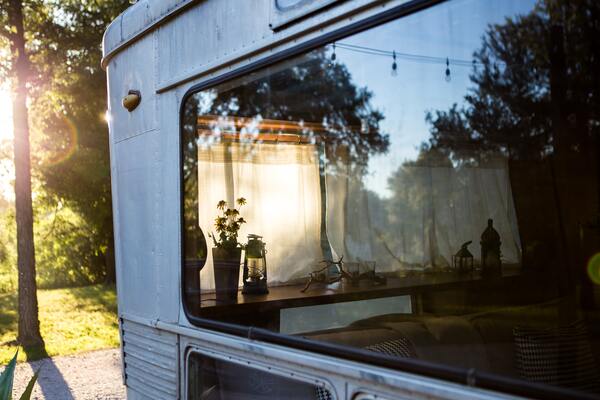 Security for Mobile Homes
Mobile homes are often at risk for burglary due to the location of the homes. Mobile homes are usually clustered in the same neighborhood. These neighborhoods have many ways for a burglar to exit the neighborhood. Additionally, mobile homes come with manufactured locks that are easy for burglars to open and gain access to the inside of the home. Because of this, burglars will often target mobile homes.
Portable alarms are an inexpensive way to fortify your mobile home against burglary attempts. Most portable alarms cost between $15 a month and $30 dollars a month, making them a great way to secure your home without breaking the budget. Portable alarms offer professional monitoring as well, which is included in the cost of the security system. With portable alarm systems, mobile homeowners will get all of the protection that a traditional alarm system offers, but for half the price.
Security for Homeowners
Portable alarms are versatile because they can protect everything from an RV to a mansion. They are the ideal security systems for homeowners looking for simple security. Homeowners face a daily threat of burglary since so many homes are burglarized every year. Burglaries are common enough that homeowners need to ensure that their homes are better secured.
Portable alarms will be able to arm every window and every door, making it impossible to enter the home without triggering an alarm. Portable alarms also have a base station that can be used to arm and disarm the system, making it convenient to monitor your home.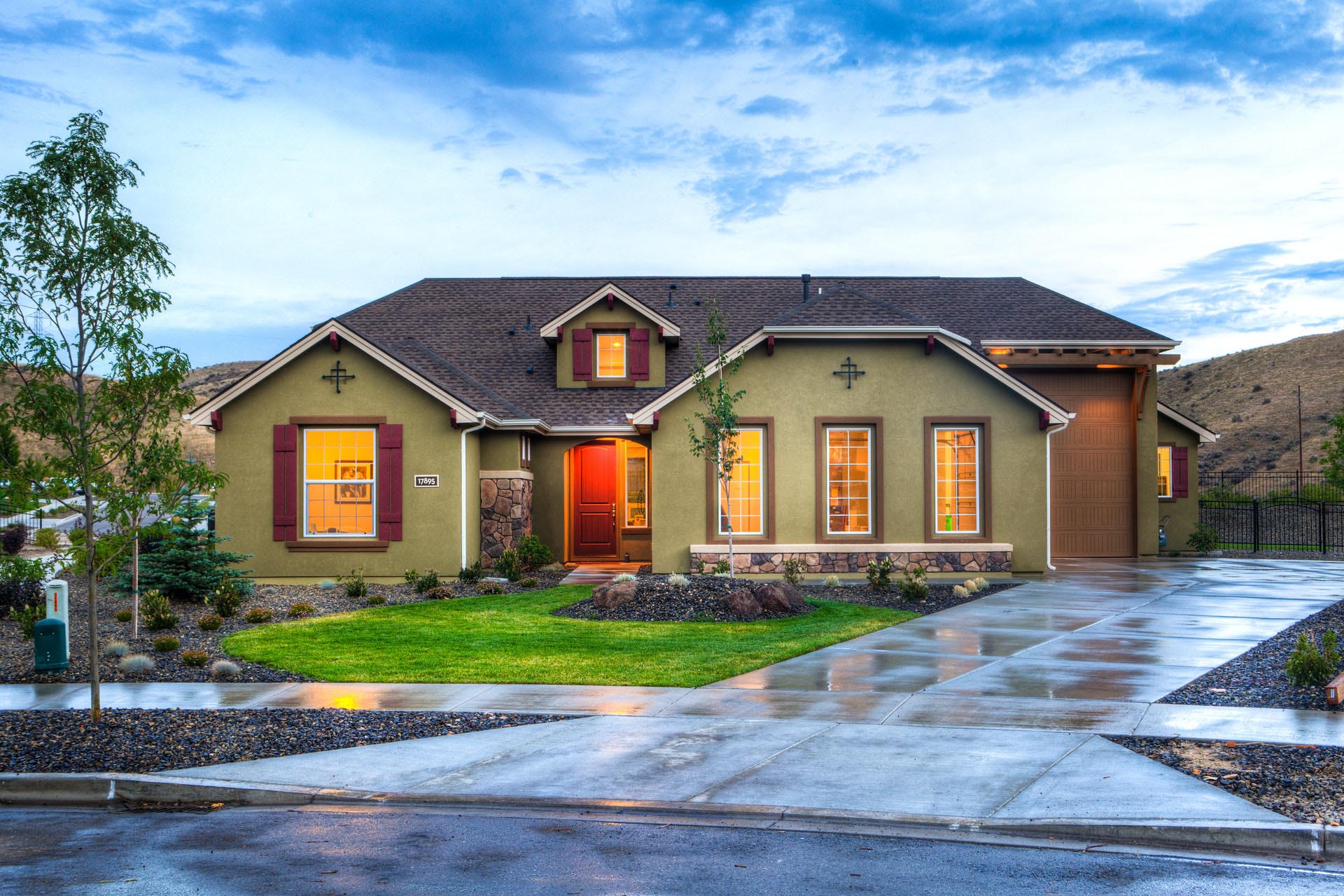 What Are the Benefits of a Portable Alarm System?
There are four main benefits to having a portable alarm system: budget-friendly, portable, effortless installation, and endless customization options. These benefits make the portable alarm system perfect for any renter or homeowner.
Budget-Friendly
The portable alarm system is extremely budget-friendly. Since most wired alarm systems include the costs of installation and long contracts (typically lasting 5 years), wired alarm systems aren't considered a budget-friendly item. However, a portable alarm system is extremely budget-friendly.
Cove Security, which has DIY home security systems, offers monitoring systems for only $15 a month, one of the most inexpensive items on the market. Cove's systems also come fully stocked with window sensors, door sensors, motion sensors, security cameras, and professional monitoring. And you can cancel any time.
Portable
Since the system is completely wireless, it can be moved and relocated anywhere within the home. The indoor camera can be moved to the baby's room and used as a baby monitor while the baby is sleeping. Or, you can relocate the motion sensor to a better-trafficked area of the house. The entire system can be moved and changed to make room for a family that is always moving and changing.
Effortless Installation
One of the most attractive benefits of the DIY home monitoring system is the fact that it is extremely easy to install. Most homeowners report installing the monitoring system within 20 minutes, from start to finish. To install the alarm monitoring system, all you have to do is turn on the equipment, connect it to your wifi network, and place the equipment items wherever you want them to be. If you don't like your original placement, you can simply pick up the item and move it to a new location.
With a portable monitoring system, there are no hidden fees, no deception contracts, and no additional obligations. Portable monitoring systems are entirely effortless.
Endless Customization Options
Not every home is the same. Some homes have four doors on the bottom floor, while others only have two. Some homes have an attached garage, while others don't. Each and every home is unique. Even homes with the same layout have different owners who make the homes themselves entirely unique. Because every home is different, so is every portable alarm system.
Portable monitoring systems are entirely customizable. You can pick and choose which monitoring plan works best for you and add or take away devices in the plan. This means that you can add an additional motion detector, take away the video doorbell, and add a second control panel. With a DIY system, your options are endless.
What Features Are Included in a Portable Alarm System?
Portable alarm systems have a variety of features that make the systems perfect for home security. Some features that are included in portable monitoring systems are: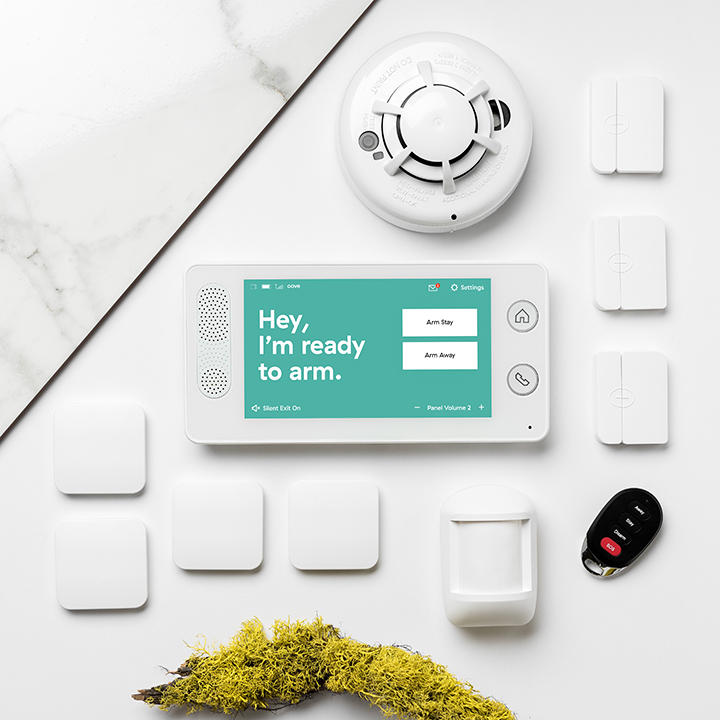 In Addition to Having an Alarm System
Having a home security system is the best way to protect your home. Home security systems offer complete protection from the front door to the back yard. However, if you're looking for additional security to fully stop intruders into their tracks, here are some additional security ideas:
Lock Your Doors
Although it may seem like a simple idea, locking your door can be an easy way to make your home more secure. According to studies, ten percent of homeowners forget to lock their doors before they leave the house. One of the most common ways that burglars enter homes is through an unlocked door. So, surprisingly, locking your door could prevent your home from being successfully burglarized.
Turn the Radio On
Burglars avoid homes that are occupied. Before entering a house, burglars will look for signs that there are people in the home. If there are people in the home, the burglar will either look for a new target or try again another day. Leaving the radio or TV on while you're gone can help to make your home sound like there is someone home. However, this shouldn't be wholly relied on since some burglars will still enter a home if they suspect someone is inside.
Leave Your Dog in the Yard
According to a poll done by an Idaho new station, most burglars will avoid targeting homes with big guard dogs. The poll asked, "Did pets in the home, like a dog, make you think twice?" One of the burglars interviewed responded, "Dogs are a deal-breaker for me. Big breeds, home protectors are the best to keep people out." Big dogs (not including small pets) seem to protect most homes from becoming targets.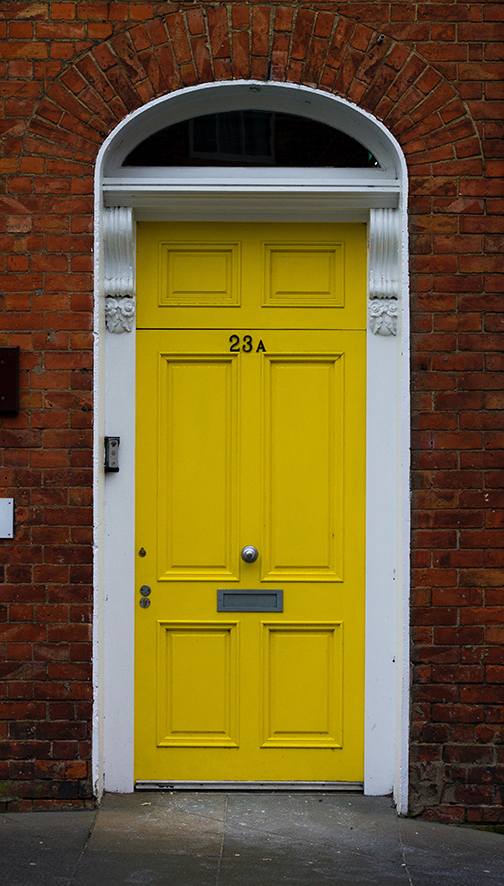 Put Up a No-Trespassing Sign
Although this might not be the case for all burglars, amateur burglars are deterred by signs that warn people off of the property. If a home intruder trespassing on property that has a no-trespassing sign and they are caught, the court sentence will be higher. Newer burglars aren't willing to take the risk and will avoid homes that have the signs installed on the property.
Install a Backyard Fence
Some burglars will gain access to a house through the backyard if the backyard borders a park or forest. One way to prevent burglars from getting into your backyard is by putting up a tall fence. Installing a fence in the front yard will also make your home less desirable since the home is harder to access. One the other hand, a fence will prevent neighbors from seeing into your front yard, making your home a better target for burglars.
Your best protection is to have a monitoring system installed in your home. Since these ideas lack alarms or sirens, they can't be relied on to completely protect your home from a home invasion. These tips and tricks work best when combined with a home security system.
---
Ready to get started?
Take this short quiz to build your customized system today!
Takes less than a minute
---