DIY Home Security
, Am I Secure?
Bedroom Door Lock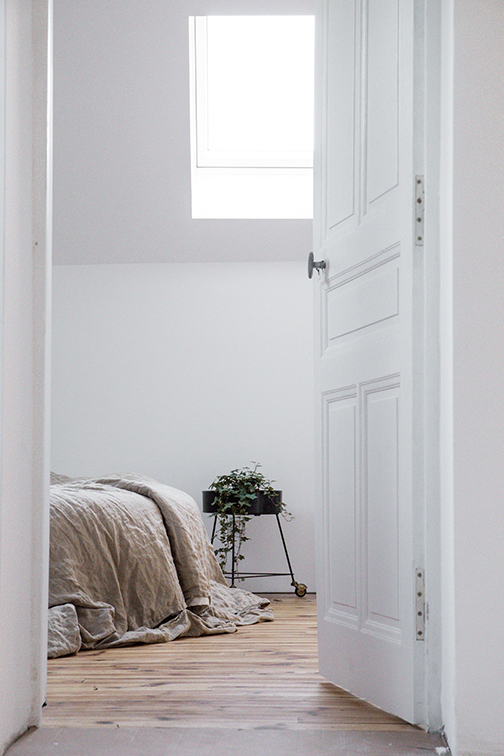 Most of us understand the importance of locking our front and back doors when we're away, but what about bedrooms? When a burglar gets into the house, should we have our doors open so we can hear what's going on, or closed and locked to keep burglars out? What about during fires? Should we have our bedroom doors locked for fire safety?
According to most sources, the best practices for taking care of your bedroom door at night include:
Sleeping with the door closed, but not locked. When fires occur, doors provide a barrier against smoke and flames, giving you time to escape through a window before being blinded by the smoke, burnt, or beginning to suffocate.

Having a lock on your door. Not only is this convenient to keep the kids from walking in on you while you're getting romantic, but it can keep you safe from burglars. If you hear movement in the night downstairs, you can keep yourself and your family safe by quietly locking yourself in your bedroom, and if possible, escaping through a window. Door locks can act as an effective barrier against burglars attempting to get inside your home.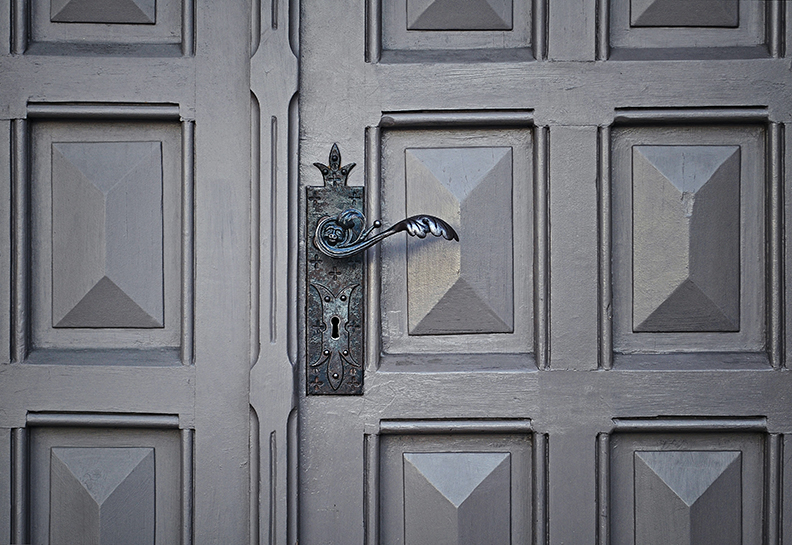 What To Look for in a Bedroom Door Lock
Most bedroom door locks can only be locked from the inside. Basic doorknob locks are generally keyless and often use a cylindrical lock system. Cylindrical locks are cheaper than their mortise lock counterparts. They consist of a cylinder that goes through the door. The door catch is at the end of the cylinder. By turning or depressing the lock, you can lock or unlock the cylinder.
Cylindrical locks come with three different kinds of door handle. The first is a round knob with a push-in mechanism to lock the door. This kind of lock is relatively easy to pick because it contains a small hole on the side of the knob opposite the lock. To pick the lock, you just need a thin piece of plastic or metal. A paperclip or a bobby pin is often enough to suffice. Your tool can be inserted into the small opening and you simply apply pressure until you hear a click. Without removing the tool, turn the knob. The door should open easily. If you are looking for a cheap locking mechanism, this is a good option. It is also useful if you have toddlers, as they can accidentally lock themselves in a room.
Another cylindrical keyless door lock incorporates a small twisting mechanism called a thumb turn. This mechanism is more difficult to pick and requires more maneuvering, so it is not the best choice for a home with toddlers. However, this type of lock will be much more effective at keeping burglars and home invaders out of a bedroom.
The final option with a cylindrical lock door is the traditional door handle, which consists of an elongated, lever-like handle. This kind of handle will usually incorporate a thumb turn and can have a key on the side opposite the lock. These handles are not common on bedroom doors, but that does not mean that they are a bad option. They are much easier for a toddler to open, which could be either positive or negative, depending on your perspective and life situation.
A keyed lock will be more expensive than the more basic doorknob locks, but it offers the benefit of being more difficult to pick, but easy to open if you have the key. Once again, this is an acceptable option if your toddler accidentally locks his or herself in your room. If he gets stuck, you simply pull out your key and open the door for him yourself.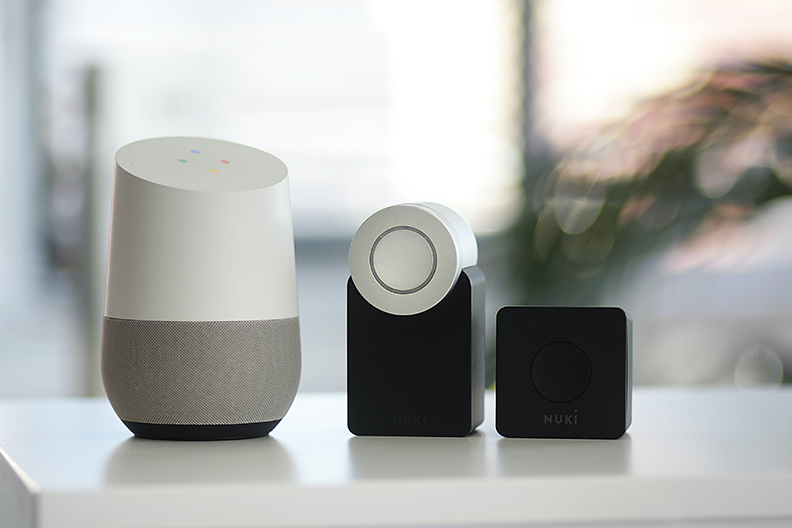 Smart Lock or No Smart Lock?
Electronic locks are becoming more and more popular among homeowners because of their convenience. Most smart locks are installed on the exterior doors of a home rather than the interior doors, but there are smart locks that are designed specifically for use on interior doors (like bedroom doors). Smart locks can use keypad entry or a fob to open, and are handy if you don't like carrying extra keys.
Best Interior Door Smart Lock
If you are looking into a smart lock for your bedroom door or another interior door (for example, an office), there are a few options out there for you.
Turbolock TL-111 Pro: This is a smart lock that incorporates a small keypad on the top of the doorknob. It costs about 80 dollars and has an emergency if the smart lock mechanism breaks. The smart lock operates on battery power, and the batteries should be changed once a year.

Yale Assure Lever Lock: Yale Assure locks are available in several models. They are compatible with Bluetooth, Z-wave, and WiFi, depending on the model. These locks can connect to Siri and Alexa, and Google Assistant with an additional feature. They range in cost from 200-300 dollars and incorporate a keypad entry mechanism as well.

Lockly (pin genie): This lock allows users to set time-constrained codes for the keypad, allowing guest access when necessary. It is compatible with Google Assistant and Alexa, as long as you purchase the correct add-ons to make the system work. In addition to the keypad, this lock also incorporates a fingerprint sensor. It ranges in cost from 230-280 dollars, depending on the model and package.

Ultraloq UL3 Bluetooth: This lock incorporates a keypad and fingerprint access. It uses Bluetooth connectivity to connect to your phone and to Alexa, as long as it is within range. It is a little cheaper than some options, sitting at around 150-200 dollars.
No matter which lock system you choose, you can rest assured that your interior doors will be well protected.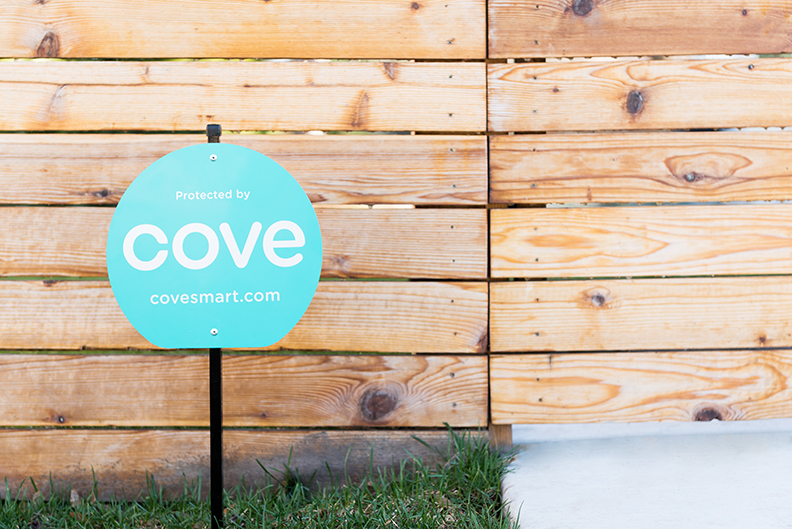 Cove: Home Security to Supplement Your Locks
While door locks can do great things for your home security, it's often a good idea to have a full home security system to complement your locks. Home security systems make your home over 70% less likely to be burgled or invaded. Installing a home security system can also get you great discounts on your homeowners' or renters' insurance. Cove is a no-contract, no-commitment DIY home security option, for a great price. We offer high-quality home security services and technology that can't be beaten.
If you think you might be interested in a home security system to supplement your locks, you can visit our website at covesmart.com. This website provides in-depth information on the features of each of the products we sell, from motion sensors to cameras to fire alarms. Our equipment is all manufactured in-house, making it easy to protect. Data from the system to the monitoring station is encrypted, making it difficult for hackers to take control of your home security system. Cove's packages range in price from 200-500 dollars, depending on the equipment you choose. You also have monitoring costs ranging from 15-35 dollars a month.
Cove systems are so easy to set up that a child could do it! These systems take less than 20 minutes (usually 10) to set up. Simply follow the instructions on the alarm panel and you'll have your system put together and installed in no time.
If the provided packages don't seem right for your situation, no problem! You can build your package. Cove's security systems incorporate the following elements: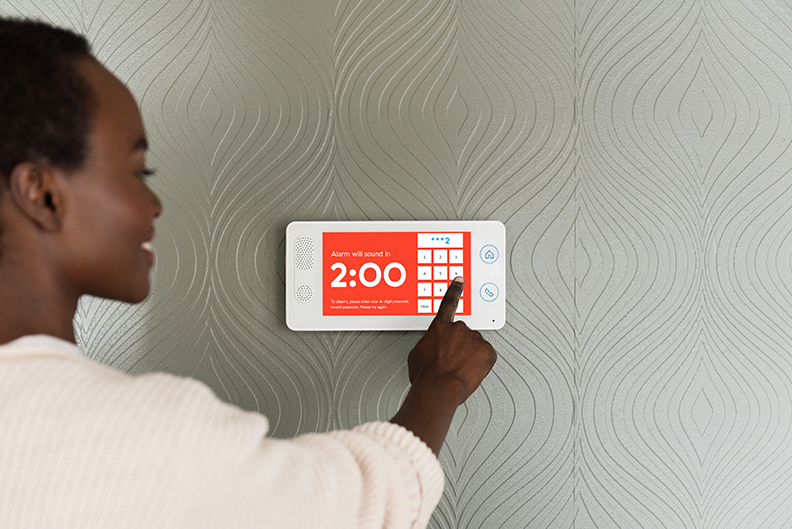 Central Touch Alarm Panel: Set up is quick and easy and can take as little time as 10 minutes to finish. With 4G cellular monitoring, we'll always have an eye on your home security, even if your phone lines go down. This panel acts as the brain of your system. From here, you can arm and disarm your home security system and communicate with our monitoring team.
Cameras: Cove offers a YI indoor camera with good surveillance capabilities, night vision, and baby crying detection. Not only is our camera high quality, but it is also wireless and easy to set up. No messy holes in your walls! You can keep an eye on your home no matter where you are.
Motion Sensors: Our sensors are specifically designed to recognize human presence through infrared heat detection, meaning you never have to worry that a stranger is in your house. If they are, you'll know right away.
Door, Window, and Glass-break detectors: These products monitor the activity around your home's easiest points of entry, keeping you safe from potential burglars and home invaders. You can consider these the hands and ears of your home, respectively.
Environmental Detectors: Cove's fire, carbon monoxide, and flood/freeze detector are all connected to the touch panel which transmits possible environmental hazards to our monitoring center. The freeze detector acts as a sort of smart thermostat to catch if your home drops below a certain dangerous level, which could cause your pipes to burst. These gadgets are incredibly helpful if you manage vacation rental units or are away from home a lot, as they allow you to check in and find out about emergencies early on.
Medical Button: Cove's medical button is easy to use and easy to monitor. It incorporates notifications for both you (the caregiver) and the authorities in case your loved one takes a fall.
Alarm Monitoring Service: Cove is all about being professional and inexpensive, all at once. So, our alarm team is full of professionals, and you can get a fully monitored alarm system for as cheap as you need it. If you're looking for a way to protect your home, both inside and out, let Cove help you out. We are right here, ready and willing to help you out in any way we can.
Notes For more information on cylindrical locks, visit https://www.locknet.com/newsroom/mortise-locks-vs-cylindrical-locks-whats-best-for-your-facility/ and https://www.locknet.com/newsroom/whats-the-difference-mortise-vs-cylindrical-locks/ to read Lock Net's articles.
For more comprehensive smart lock reviews, visit https://www.postscapes.com/indoor-smart-locks/
To learn more about Cove Home Security and what we can do for you, visit www.covesmart.com.
---
Ready to get started?
Take this short quiz to build your customized system today!
Takes less than a minute
---