DIY Home Security
, Cost and Savings
How and When to Change Locks on House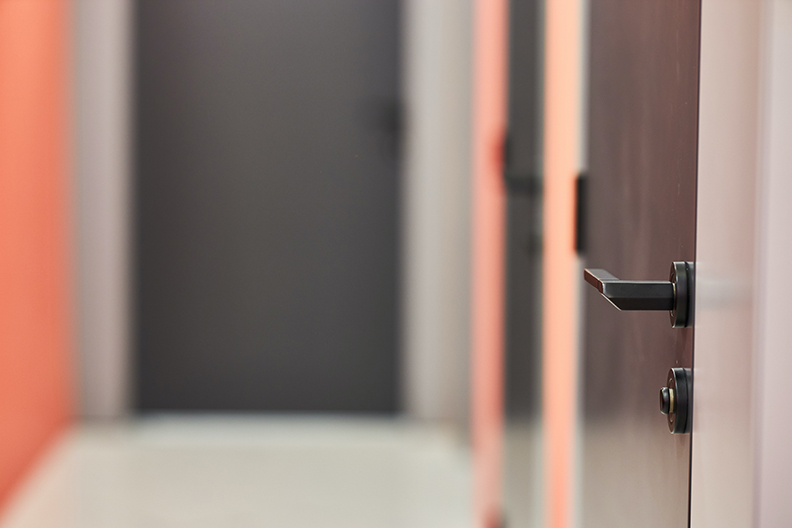 If you own a home, you've probably lost your keys at some point. Depending on where you lose them, it can be a good idea to change or rekey the locks on your doors. There are quite a few scenarios in which it can be a good idea to put a new lock on your door.
When Should I Change the Locks on My Home?
According to Front Range Locksmith, there are a few times when you should change the locks on your home. Because changing the locks can be very expensive, it is recommended that you consider other alternatives before changing your locks.
When they are becoming old and rusted. If your lock is deteriorating, it can become harder and harder to open. Living in an older house, I can attest that old locks are difficult to use. Plus, they can start to look a little gross after a while. Changing your doorknobs and locks can help to refresh your home and make it feel a little nicer. Plus, newer locks are likely to be higher security anyway!

If you are looking at upgrading your home to higher security locks, well, you'll need to get rid of your old locks and replace them with newer locks. You might even consider upgrading to a smart lock system. More on that later. Make sure to do your research and find a new lock that works well for your home.

When the locks in your home do not open with the same key, you can change all of them and have them rekeyed to fit the same key. If you are moving into an older home, this may be the way to go.

If you have a broken lock, depending on where it is broken, you will probably just want to change it. Rekeying might work, but if it doesn't, you'll have to pay to replace and re-rekey the lock. And that's no fun.
To sum things up, changing locks is a good idea only when necessary: when the locks are not consistent, when they are broken, and when they are getting too old.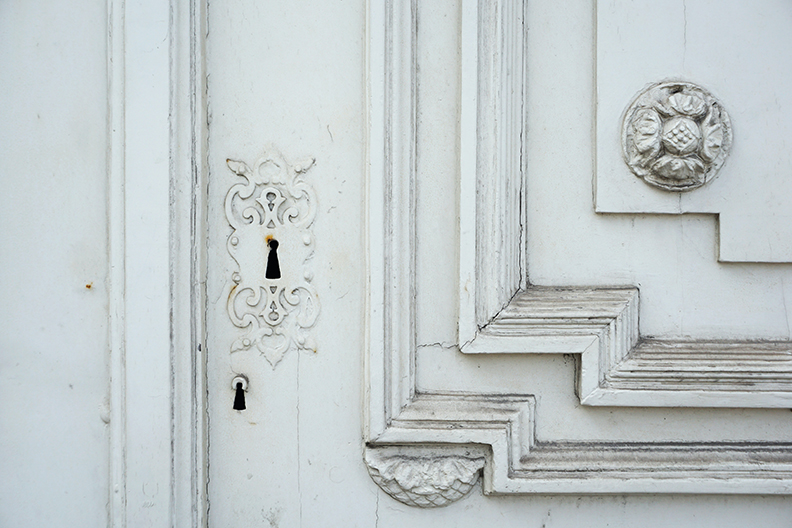 Rekey Lock or Replace Lock?
Sometimes, you might want to consider a complete lock change. Most of the time though, simply rekeying your lock will be enough to take care of any problems. When you move into a new house, if you are worried about the old occupants hanging onto a key, you don't necessarily need to change the locks in your home. In some cases, you can rekey your locks yourself using a rekeying kit. If you'd rather not hassle with this kind of thing, just keep in mind that you will need to pay a locksmith about 75 dollars an hour to rekey your house (not including the cost of travel, which most locksmiths will charge). The average cost of rekeying the locks in your home is around 154 dollars in the US. Replacing these locks can cost up to 400 dollars per lock, depending on what kind of lock you are getting.
Best Rekeying Kit
If you do plan on rekeying your own home, there are several kit options for you. You can buy a kit for about 13 dollars from Home Depot or Ace Hardware, or you can order online.
The most common rekeying kit is the Prime-Line E 2402 Re-Keying Kit. Prime-Line offers other kits as well. This kit is available on Amazon for 11 dollars and comes with pre-cut keys. This is a good idea if you are hoping to avoid locksmith charges, but the kits do only work with pin locks.
The best thing to do is to check out the options at your local hardware store. You might even call a locksmith directly to ask for recommendations.
Types of Locks
Basic doorknob locks often use a cylindrical lock system. Cylindrical locks are cheaper than their mortise lock counterparts. They consist of a cylinder that goes through the door. The door catch is at the end of the cylinder. By turning or depressing the lock, you can lock or unlock the cylinder.
Cylindrical locks come with three different kinds of door handles. The first is a round knob with a push-in mechanism to lock the door. This kind of lock is relatively easy to pick because it contains a small hole on the side of the knob opposite the lock. Most of the time, these locks are located on interior doors, but in older homes they can occasionally be found on exterior doors.
One cylindrical door lock incorporates a small twisting mechanism called a thumb turn. This mechanism is more difficult to pick and requires more maneuvering. This type of lock will be much more effective at keeping burglars and home invaders out of a home or room.
The final option with a cylindrical lock door is the traditional door handle, which consists of an elongated, lever-like handle. This kind of handle will usually incorporate a thumb turn and can have a key on the side opposite the lock. These handles are common on glass doors and storm doors.
A keyed lock will be more expensive than the more basic doorknob locks, but it offers the benefit of being more difficult to pick, but easy to open if you have the key.
The deadbolt lock is often found on front doors for added security. Deadbolts are difficult to break, so only a very determined burglar should make it through one. These locks incorporate much more solid materials, usually including a solid bar of steel to make themselves impassable to potential intruders.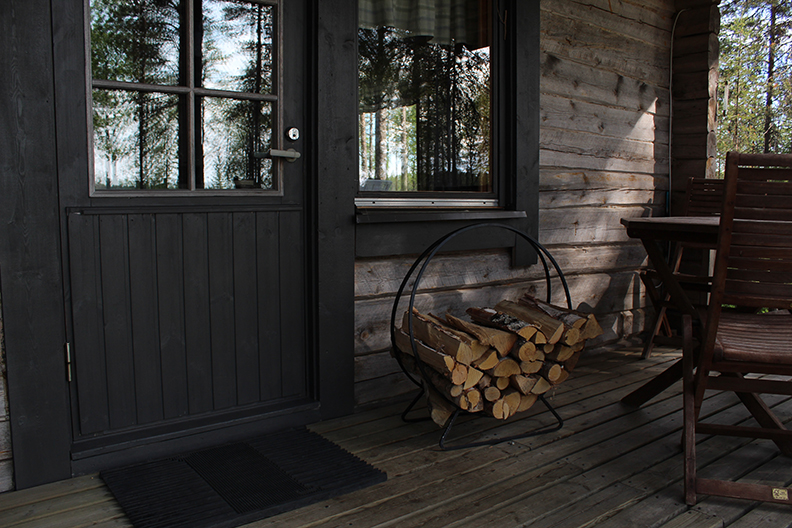 How Can I Get My Locks Changed?
You can call a professional locksmith to take care of most lock-and-key related issues in your home. Most locksmiths work within a specific local area, so if you need help changing the locks or even just getting into your home, you might want to research affordable locksmiths in your area to ensure you are not overcharged for your service. The cost of changing the locks (not including locksmith charges) is usually between 100-400 dollars.
Should I Get a Smart Lock?
Electronic locks are becoming more and more popular among homeowners because of their convenience. Most smart locks are installed on the exterior doors of a home rather than the interior doors, but there are smart locks that are designed specifically for use on interior doors. Smart locks can use keypad entry or a fob to open, and are handy if you don't like carrying extra keys.
Cove: Home Security to Supplement Your Locks
Cove offers several great ways to supplement your home security. You don't just need to change your locks, there are lots of other ways you can protect your home. Cove Smart Home Security is just one of the many ways to keep your home safe. Cove is, first and foremost, a smart budget option for home security. In today's rising market of DIY home security systems, Cove stands out from the rest by offering security with no credit check and no contract. You can cancel your system whenever you need to. If you need to add to your security system, that's no problem either.
A basic Cove system consists of a few main elements: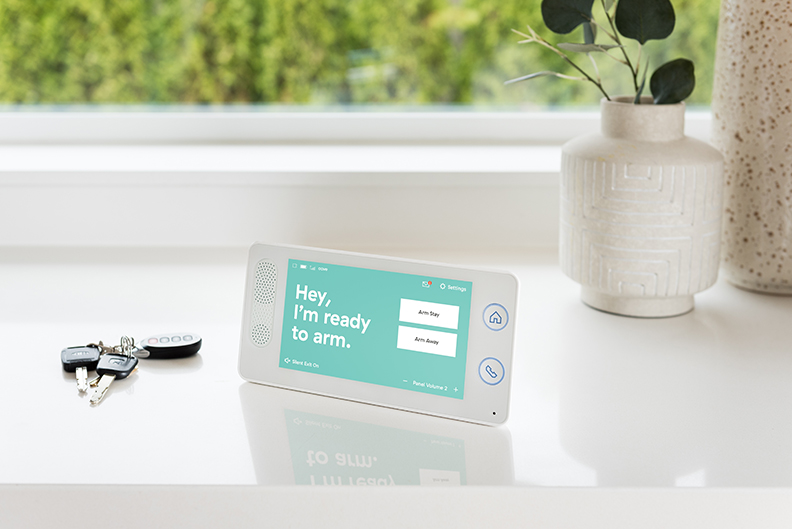 These elements are the basic anti-burglary parts of a home security system. The touchscreen control panel serves as command central, the brain of the system. From this panel, you can control the rest of the system. The motion sensors and cameras work together to identify human presence in a home. The motion sensors use infrared heat signatures, while the camera uses night vision to trigger alarms when human intruders enter the home. If you have pets over 40 pounds, the motion sensor may be prone to false alarms, so the camera would be a better option for your home. The entry detectors monitor the most common entry points of your home, including doors and windows. These sensors utilize a basic circuit system. When the circuit is broken, the alarm triggers. Glass-break detectors serve as the ears of your system, hearing the vibrations of several windows in a room at once. You should have entry sensors on all of your ground-level windows and doors in addition to the locks.
Additionally, you can choose to add the following elements, which aren't necessarily common to most security systems, but are still important to have around to provide your home with the maximum possible protection.
All of these additional elements are monitored by our professional monitoring system. Monitored fire protection can save you up to 22,000 dollars in damages by ensuring that the fire department reaches your home quickly enough to put out the fire. Carbon monoxide is often underestimated in terms of the danger it can pose to your health. Because the gas is both colorless and odorless, it is important to install a carbon monoxide detector to make sure you're protected. The water leak sensor can detect small leaks and freezes before they turn into large-scale flooding and water damage in your home. The medical button offers a convenient option for caregivers to leave their loved ones at home without worrying that grandma will take a fall and be stuck on the ground.
If you are thinking about changing the locks on your house due to recent burglary or other issues, please consider installing a home security system as well. Cove is here to help you when you need it the most.
---
Ready to get started?
Take this short quiz to build your customized system today!
Takes less than a minute
---