DIY Home Security
, Security Basics
Keep Your Eyes and Ears Open 24/7 with Security Monitors and Recorders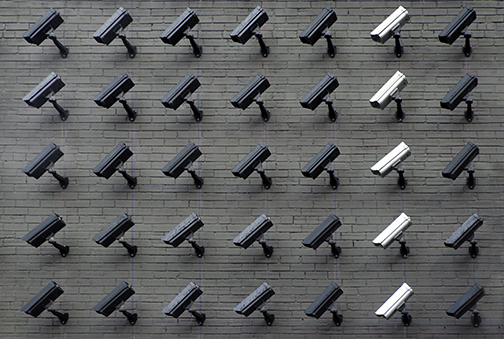 In the ninth and final season of The Office, NBC's beloved mockumentary about a struggling paper supplier in Scranton, Pennsylvania, the employees of Dunder Mifflin Paper Company discover that the video footage recorded over the last ten years was more intrusive than they'd realized. One character, Phyllis, laments, "Wait, so they were filming all the time even when we didn't know it?" Throughout the episode "Promos," characters attempt to hold secret meetings in the warehouse, a stairwell, and on an apartment balcony. But despite employees turning off their mic packs or playing music to overpower their conversations, the camera crew still managed to record video and capture every word.
In real life, you usually should not invade other people's privacy without their consent. But in your own home, you should know what is going on day and night just like The Office's stealthy crew. Unfortunately, you can't always keep your eyes and ears at attention in real time, so one of the best ways to ensure your home and family's indoor and outdoor security is through security monitors and recorders. Now burglars will have to wonder if you are filming all the time, even when they don't know it.
There are a lot of options for recording devices, some differing in not only how they record the video but in how they store it for playback. Listed below are some of the popular choices for video monitoring.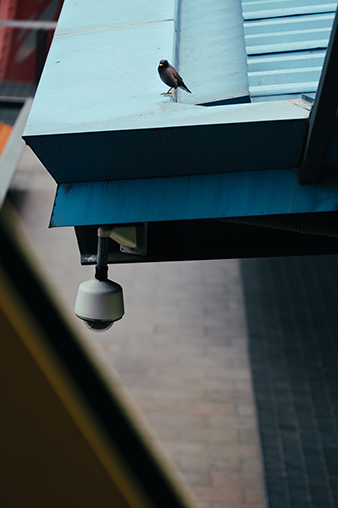 DVR Security Systems
Digital video recorders, or DVRs, record and store video footage digitally, meaning the image quality has a higher resolution and the video is easier to access than with more traditional analog surveillance cameras. The footage is recorded directly onto the hard drive of your computer, and you can look back through the day's video with ease from your computer at home. Storing video on your computer also means that your DVR will run as long as there is space on your computer. Your video setup will affect the size of the video files, so you can play with the picture quality and frame rate of your video to optimize file size. For instance, lower video resolution or fps (frames per second) will allow your DVR to run longer if desired.
DVRs also tend to be more cost efficient than more complex systems. A DVR's simplicity, however, might be a good or bad thing depending on what your needs are. For example, DVRs can be equipped with motion sensors and audio kits that allow the system to turn on and record only when it detects motion, thus saving on storage space. But these features typically must be installed separately.
Another downside to DVRs is that they cannot connect to any networks, so the only way to check your footage is if you are on site. That does not do you any good in a real time situation if you are on vacation or at work. And since your video recording can't be automatically offloaded from your computer, that storage adds up fast, even with motion detection.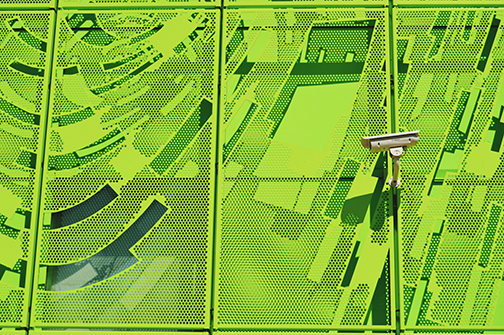 IP Cameras
If the shortcomings of DVRs present an issue for you, you may want to consider investing in an internet protocol (IP) camera system. Like DVRs, IP cameras record digitally, but every recording is stored in the cloud, leaving lots more storage space and preventing burglars from stealing the hard disk drive and all your video files to hide their tracks.
With IP cameras, you can access a live video stream from your smartphone or tablet anywhere you go, as long as you are connected to a wi-fi network or have other internet access. IP cameras are also easily programmable with sensors and alerts for real time recording and monitoring.
The drawback to IP cameras is that they tend to be a little more expensive than DVRs, but consumer trends suggest that most people are willing to make a bigger investment for the sake of better security and an increased peace of mind.
For optimal wireless security, Cove recommends the YI Home Camera, an indoor security system with motion detection, night vision, cloud service, two-way audio, and more. Through YI's app, free remote viewing is a cinch with your smartphone (compatible with both iOS and Android) or computer, eliminating the need for additional monitors. The YI Cloud offers loop-recording with no storage limit, and the app allows remote viewing for up to four live camera feeds at a time on a single screen with your smart device. The app will also notify you of any detection of movement in your home so you can always stay alert.
The YI Home Camera films in high resolution with a wide-angle lens to maximize your field of view during playback. You can maintain clear vision at night with the camera's non-invasive infrared sensors, so you get a high-resolution, crisp image no matter what time of day.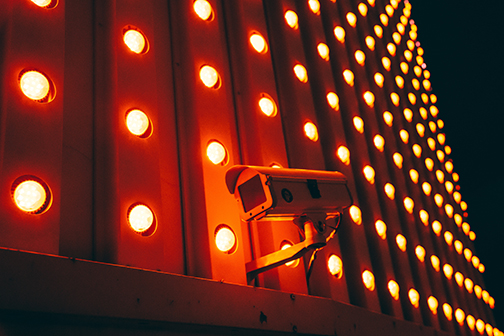 Always Know What's Going On at Home
If our social media consumption is any indication, we like to know what is going on in the world. But we should not neglect an equal awareness of what is going on at home with our priceless family possessions and the people we care about. If something is wrong at home, you will want more than just an alarm; you should be able to see, hear, and speak to the danger. You should never have to wonder if your home is safe.
But remember, while security systems can prevent a lot of scary things, not everything has to be about the doom and gloom. You can use your security camera to see and talk to your loved ones while you are away, or maybe even make your own mockumentary!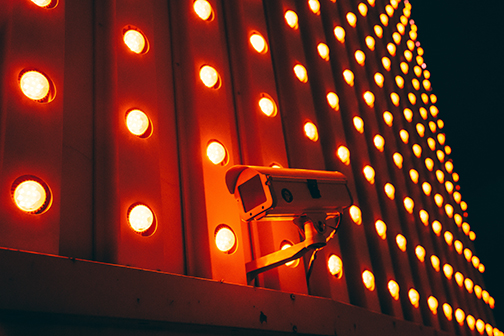 ---
Ready to get started?
Take this short quiz to build your customized system today!
Takes less than a minute
---