DIY Home Security
, Am I Secure?
How to Keep Your RV Safe from Theft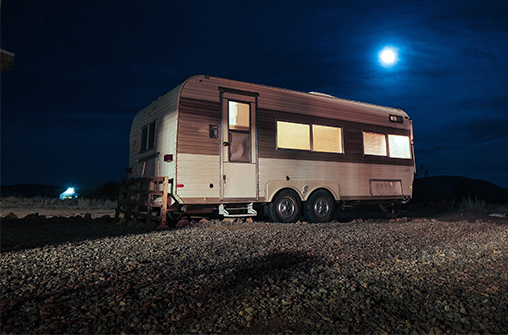 According to the Washington Post, over 10.5 million households own an RV. Out of those 10 million, one million use their RV as their home. These people refer to themselves as "digital nomads," "full-time RVers," or " workampers." Most RVs have from 200 square feet to 400 square feet of space. For the modern nomad, there are several draws to living in an RV, including a substantial drop in living expenses, the freedom to move from place to place, and a more sustainable life. Of course, the nomadic life isn't for everyone, even if the RV camper life still has its appeal. For those who like the idea of living in an RV but prefer to come back to their home at the end of the week, owning a casual camping RV will usually be enough for them.
No matter how you use your RV, whether as a casual camper vehicle or as your home, RV security will always be a concern. RVs are often targeted for theft because they can be used for storage, and they are easier for burglars to navigate and break into. Luckily, we have found several ways for RV owners to protect their RV from thieves.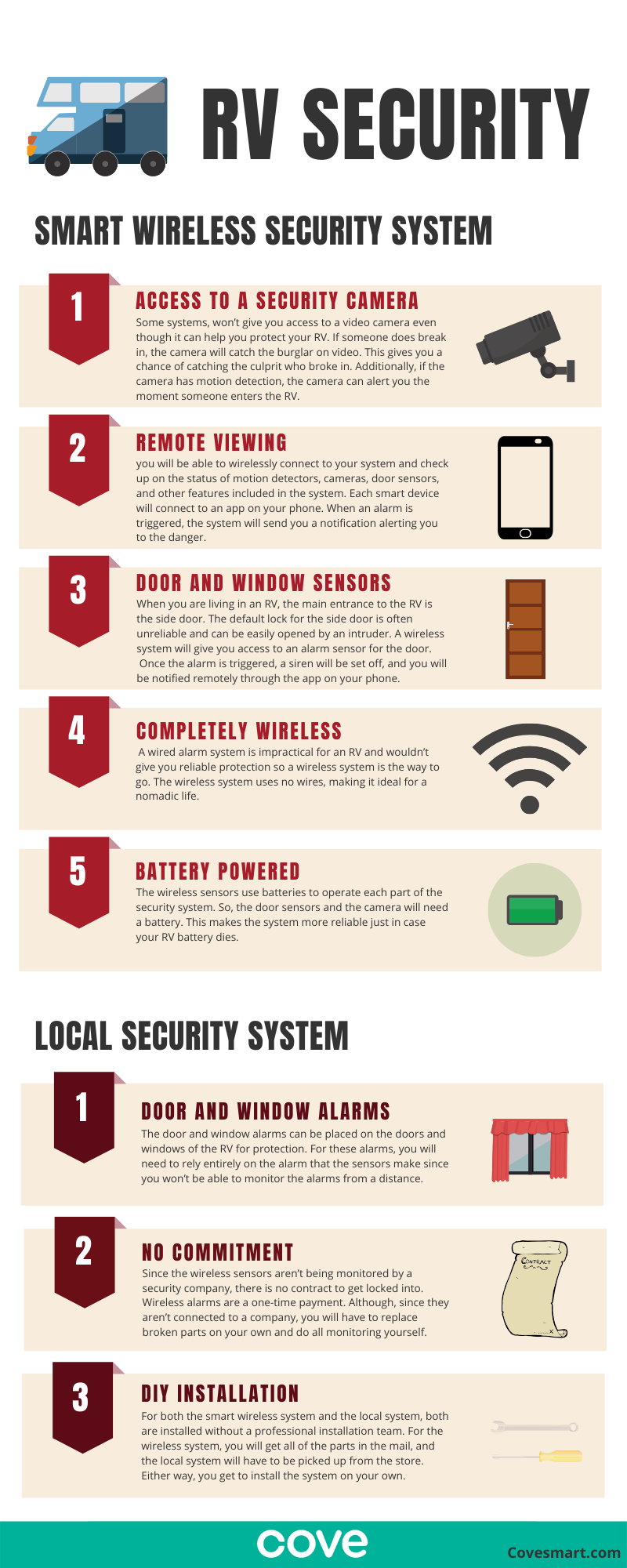 Security system options for an RV
An RV, especially when you are using it as a travel trailer, needs to be protected. For RVs, there are two main types of home security options: a smart wireless security system and a local alarm system. Both systems will work to protect your home RV or camper and will provide you the peace of mind that homeowners are often more privileged to. The simple fact of the matter is that RVs are easy to break into. The door locks are often easy to open from the outside, and the windows can be removed. Burglars often have an easy time getting in and out of RVs as quickly as possible. Sadly, if the RV is left unattended for too long at a camping ground, theft is likely. Installing alarms on the RC can be one of the best ways to protect the RV from being broken into. In this section of the article, we will dive into the pros and cons of the two alarm systems for RVs and decide which will be the better option for the average RV owner. Keep reading to find out other security tips for RV owners to help make your RV secure at all times.
The Smart Wireless Security System
Like we mentioned, the first type of alarm system for an RV is the smart wireless security system. The alarm is completely wireless and can be installed on the front door, back door, windows, and other openings to the RV. Inside the RV, you can install a camera to watch over the RV while you're away. There are a variety of features that can be included within a wireless system that make it the more desirable option for an RV or camper. Some features of the smart wireless system are:
Access to a video camera. Some systems, like the local alarm, won't give you access to a video camera. However, having a camera inside your camper can help protect your RV. First of all, a camera will provide evidence. If someone does break into the RV, the camera will catch the footage on video, and you will have recorded evidence of who the burglar was. This gives you a chance of catching the culprit who broke in. Additionally, if the camera has motion detection, the camera can alert you the moment someone enters the RV. Most indoor smart cameras also have night vision, making them ideal for nighttime security.
Remote viewing. When a person is drawn to a smart wireless system, the main draw is that you will have remote access to the system. What is remote access? Remote access means that you will be able to wirelessly connect to your system and check up on the status of motion detectors, cameras, door sensors, and other features included in the system. Each smart device will connect to an app on your phone. Then, through your smartphone, you will be able to know exactly when an alarm was triggered. When an alarm is triggered, the system will send you a notification alerting you to the danger.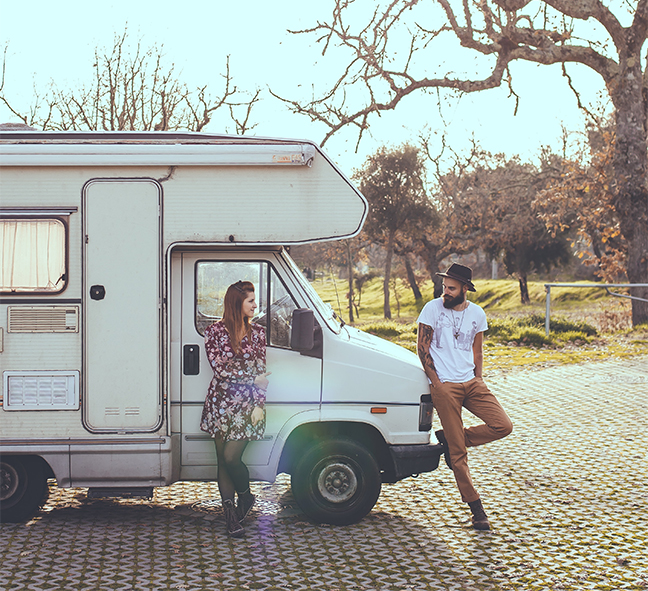 Alarm sensors for the door. When you are living in an RV, the main entrance to the RV is the side door. The default lock for the side door is often unreliable and can be easily opened by an intruder. A wireless system will give you access to an alarm sensor for the door. The sensor will come in two parts (one half is placed on the door and the other on the door frame). When the door is opened, the two parts disconnect, and an alarm is triggered. Once the alarm is triggered, a siren will be set off, and you will be notified through remote access. In most cases, the siren will scare away any potential intruders.
Completely wireless. When we mentioned that there are two systems available for RVs, we did not include one commonly used system that homeowners have access to: the wired alarm system. A wired alarm system is impractical for an RV and wouldn't give you reliable protection. Unlike the wired system, the wireless system uses no wires, making it ideal for a nomadic life.
Rely on a battery. Living in an RV, you're no stranger to batteries. If fact, you might be more comfortable using something that requires a battery instead of something that needs to be plugged in. The wireless sensor uses a battery to operate each part of the security system. So, the door sensors and the camera will need a battery. This makes the system more reliable just in case the RV ever runs out of power.
Although the smart wireless system is great, there are also some negatives. To use a smart system, you will need to go through a security company. Some companies are limited in their range, meaning that they might have coverage over some states but not be able to reach others. This makes it important for you to research the company before signing up with them to make sure that you won't be limited to your security system's range. Also, you will want to make sure that the company is aware of your nomadic situation.
If you're looking for an affordable and effective RV security system, give Cove a try.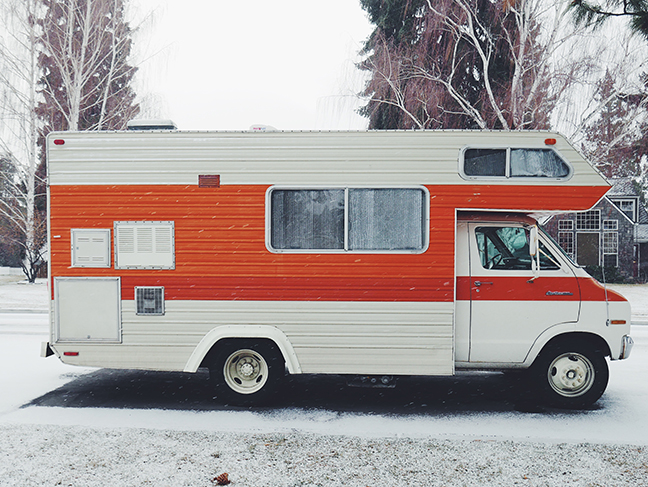 Local Security System
The second type of system that is available for RV owners is a local system. A local system is also completely wireless but is not connected to a security company. Instead, you will need to buy each product separately and install it on your own. Local systems often include door and window alarms and motion sensors, but nothing more than that. Local systems will not have access to indoor cameras or other smart devices. This means that if the door alarm is triggered, you won't know until you get back to the camper and hear the alarm yourself. Here's what you can expect from a local system:
Access to door and window alarms. The door and window alarms can be placed on the doors and windows of the RV for protection. For these alarms, you will need to rely entirely on the alarm that the sensors make since you won't be able to monitor the alarms from a distance.
No commitment. Since the wireless sensors aren't being monitored by a security company, there is no contract to get locked into. Wireless alarms are a one-time payment. Although, since they aren't connected to a company, you will have to replace broken parts on your own and do all monitoring yourself.
DIY installation. For both the smart wireless system and the local system, both are installed without a professional installation team. For the wireless system, you will get all of the parts in the mail, and the local system will have to be picked up from the store. Either way, you get to install the system on your own.
In short, both systems will work with your RV, depending on what you're looking for. If you're looking for a system that will scare an intruder away (hopefully) but doesn't give you notifications, then the local system may be the better option for you. However, if you're looking for something that has an option for either professional monitoring or self-monitoring and access to smart features and notification, the smart wireless alarm is the best choice to give you the peace of mind that you're looking for. Having an RV security system will help to protect you from crime in campgrounds and other areas where security isn't insured.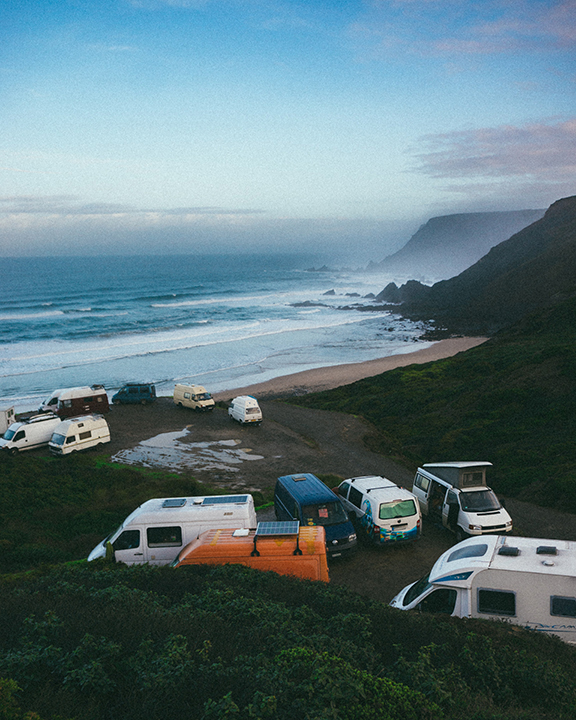 Tips to increase RV security
Once you know about your monitoring options for RV security, you're ready to move on and learn about tips that can increase the overall safety and security of your RV. In this section, we've prepared several tips that will maximize the security of your RV to give you peace of mind, whether you're living in the RV or simply parking by the lake for a weekend on the boat. Here are five RV security tips.
The first tip that you should follow is to pull into an RV parking spot at the camping grounds rather than back into it. Now, this might sound like an odd tip. How does pulling into an RV camping spot make your RV more secure? Well, by pulling into the RV spot, thieves are less likely to target your RV to steal. If you back into an RV spot, a car thief will have to take the time to back out, making their escape with the camper more difficult. The goal here is to make it difficult for an RV thief to get away with your property.

The second tip is to hide in plain sight. When you are choosing an RV camp to stay at, never choose a spot that is hidden or away from the other campers. You want to choose a spot that is easy to see. If possible, park the camper in a location where there are limited get-a-ways and where your camper is in plain sight. Most burglars will target RVs that are hidden and obscured so that the burglar can break in and leave the site without ever being seen.

Next, make sure to replace the locks on your RV. RVs can be extremely safe and secure if you're willing to put the money into securing the RV. The default locks on an RV are usually pretty easy for a burglar to break into. Make it more difficult by replacing the locks (or even replacing the door itself with a sturdier door). If this is your home, it's worth investing in.

The second to last tip that we have is that you make your site less tempting for a thief. When a thief is walking through an RV park, they're looking for an easy target. The best thing you can do is to not trust your area. Be safe, lock your doors, put your valuables in a safe, and get to know your neighbors.

Our final tip for RV owners is to install motion sensor lights. Often, if you're looking into an RV security system, you will be able to find motion sensor lights. Motion sensor lights keep thieves away from your RV at night since they won't be able to approach the vehicle without setting off the alarm. This makes your RV safe, secure, and protected.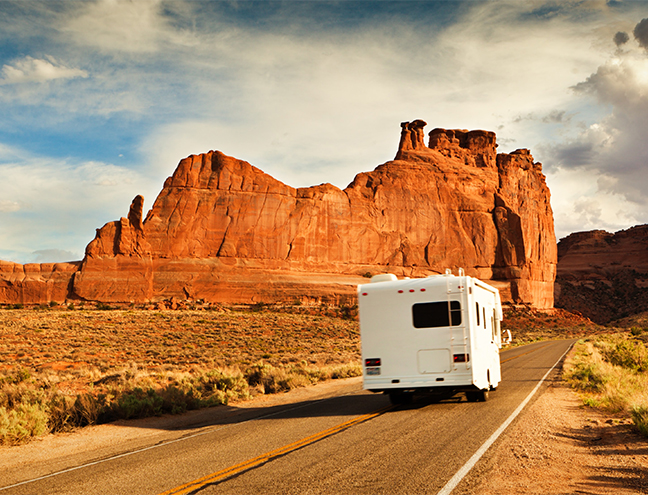 Why You Should Invest in an RV Security System
Now that you know more about protecting your RV, let's talk more about installing an RV security system. Specifically, we want to answer three main questions: Why would you want a security system for your RV? Where can you buy an RV security system on a budget? And, what should you consider before adding a security system to your motorhome?
So, first, why would you want a security system for your RV? Security systems for RVs make life safer. Just because you aren't living in a house doesn't mean that you shouldn't feel like it's a safe home. An RV security system can provide safety and security for your fluid lifestyle.
Most people think that it's impossible to get a security system while on a tight budget. So, for RV owners looking for security, most people don't even bother considering an RV security system. The truth of the matter is that security systems can be incredibly affordable. For example, Cove Security offers a full security system for your RV for only 15 dollars a month. For most people, this is their cheapest and most affordable bill. Getting inexpensive home security is easy with Cove.
Now, to our final question: what should you consider before adding a security system to your motorhome? You should consider your budget, first of all. Like we mentioned, it's easy to find a security system that will fit into your budget. Just make sure you're looking in the right places for inexpensive security. Next, you should consider your travel destinations. If you're traveling out of the United States, you might need a different type of home security system (like a local alarm or key fob system) since you will lose access to smart features once you lose cellular network. You should also consider which features are most important to you. Once you start looking for systems, you will find systems offering a variety of services. Find what you need and stick with it.
Remember that your security is important. Feeling safe in your home, no matter what your home is, should be a priority. Preventing RV theft is easy and will help you to feel safer wherever you live.
---
Ready to get started?
Take this short quiz to build your customized system today!
Takes less than a minute
---