DIY Home Security
, Cost and Savings
How to Use an Old iPhone as a Security Camera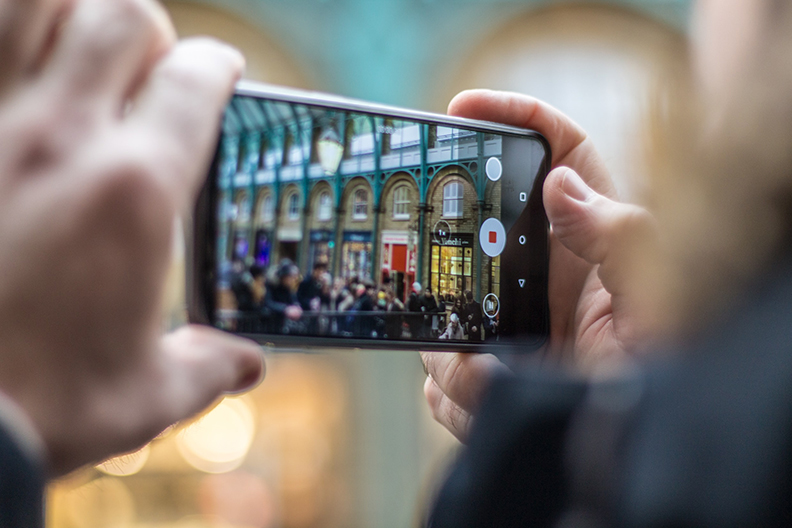 For the last fifteen years, mankind has asked itself an important question: "What should I do with my old phone when I've replaced it?" Should you recycle it? Give it to someone? Your more expensive Smart Phones can be hard to part with, especially iPhones, which can cost upwards of a thousand dollars for the newest model.
The great thing about Apple products is that they are famous for their high-quality cameras. In fact, this is a huge part of the reason that many people purchase an Apple iPhone. So, when you decide to upgrade your phone, why not find a use for that nice camera?
Here's one use: make your own surveillance system out of your old devices. In fact, turning your old iPhone (or iPad or iPod or even Android) into a security camera has never been easier. In this article, we'll discuss exactly how you can make good use of that old Smart Phone by turning it into a security camera in your home.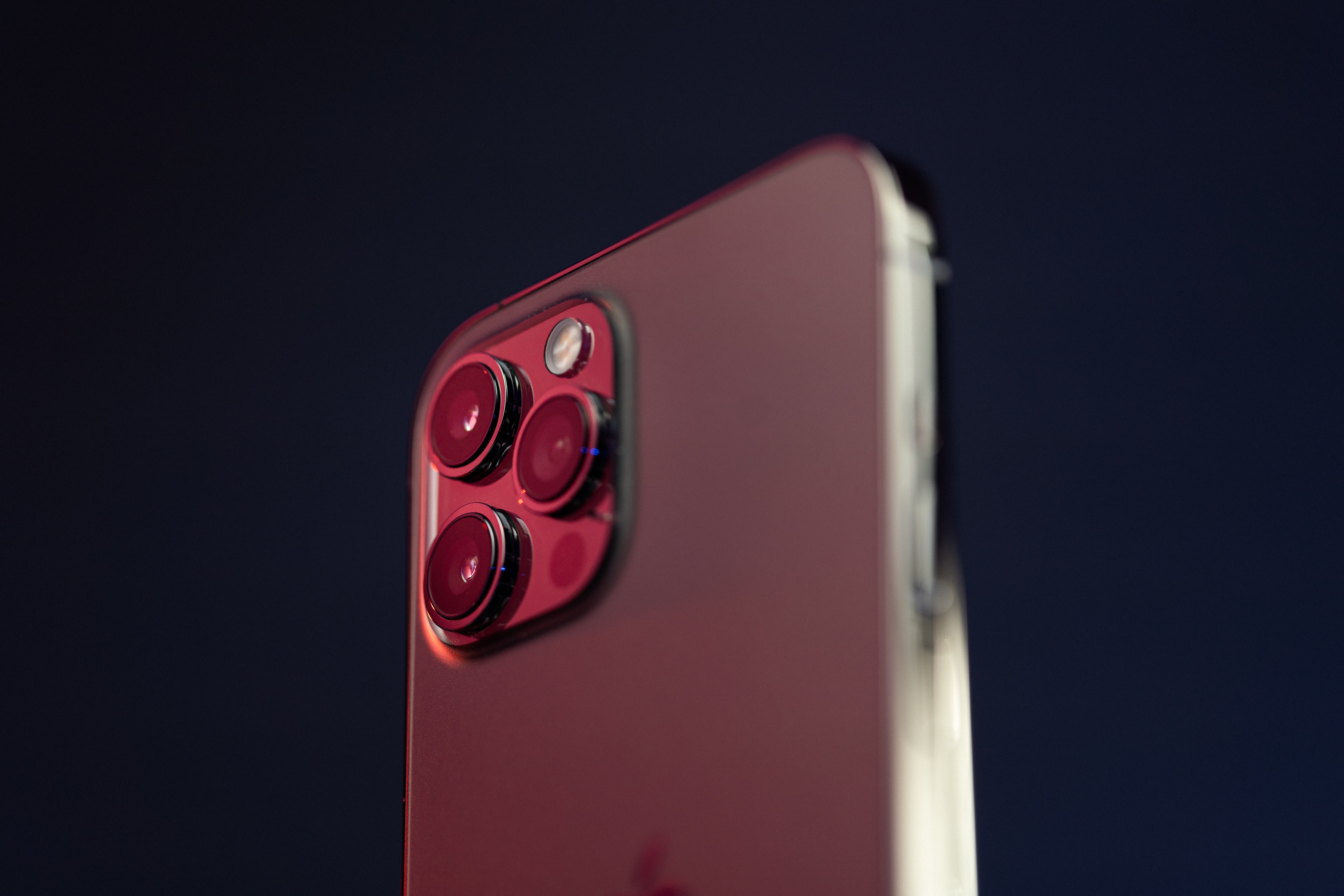 How to Turn your Old Smart Phone into a Security Camera
There are a few steps you need to complete in order to turn your old Smart Phone into a security camera. The first step is to download one of the many apps that have been created for this purpose. Second, choose a spot in your home for your phone. Do you want to keep an eye on a pet? Or the entire living room? Third, mount your phone. Turn on the app and you're in business. Read on for details about each step.
Step 1. Install Security Camera App on an Old Phone
The most important and time-consuming part of the process is installing and trying out security camera apps. There are many security apps to choose from, so we highly recommend downloading and playing around with these apps to see which one works best for you. Since it's an old phone and you don't have service, make sure you're connect to the WiFi and you should be able to download the app. You can also use WiFi or Bluetooth to connect the old phone to the current phone you use. That way, you can use your current phone to "see" what your old phone sees.
Security App Options
There are lots of great security camera apps out there, and we've included six of our favorites. There are many similarities and differences Read about the particulars of each of these apps later in this article.
Alfred
AtHome Camera
Manything
Dormi
BabyCam
Cloud Baby Monitor
Step 2. Choose a Spot for Your Phone Security Camera
Where you place your phone security camera will depend a lot on your individual needs. How many devices do you have that you can use? What do you want to monitor?
If you have a pet, you might want to pick a spot that helps you monitor your pet while you're away, perhaps in front of a dog crate, or in front of your cat's food and water dishes. As a parent, you could set it up as a BabyCam to watch your infant in their crib during naptime while you're in the other room. For general security, a view of a doorway, or other access point, is a good option.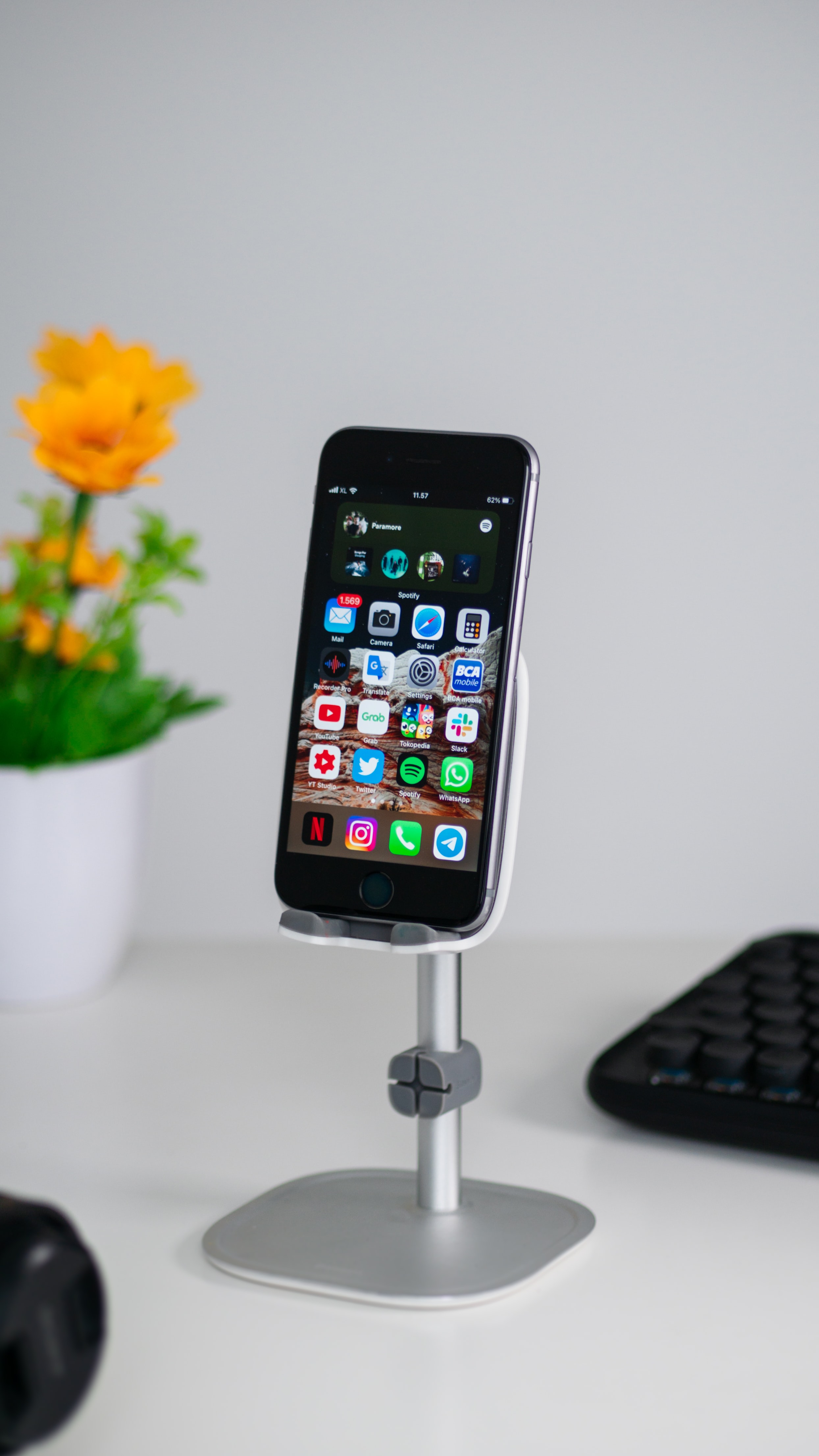 Step 3. Mount and Power Your Phone Security Camera
Once you have the app installed and have chosen a spot for your phone security camera, it's time to get it mounted. That way, while it can be moved if needed, it'll have a designated spot. Take care to ensure that the camera can't be moved easily by a family member or an intruder so you can monitor when you need it the most.
Invest in a Tripod or Stand
If you don't already have one, we recommend investing in a phone tripod or stand. Being able to mount your old Smart Phone on a tripod or stand offers stability, as well as the ability to adjust the angle as needed.
Use a Car Window Suction-cup
If you want to mount the phone in a spot that's not close to a flat surface, a good option is to get a suction tool. A suction-cup iPhone mount is made for use in a car, but it also works great for in a home. If the mounting area is near an interior window, BINGO! This is probably your best bet.
Position it Close to a Power Source
One thing to consider when mounting your Smart Phone as a security camera is power. You don't want the device to run out of battery in the middle of monitoring. So position it close to a power source so it can be plugged in fulltime.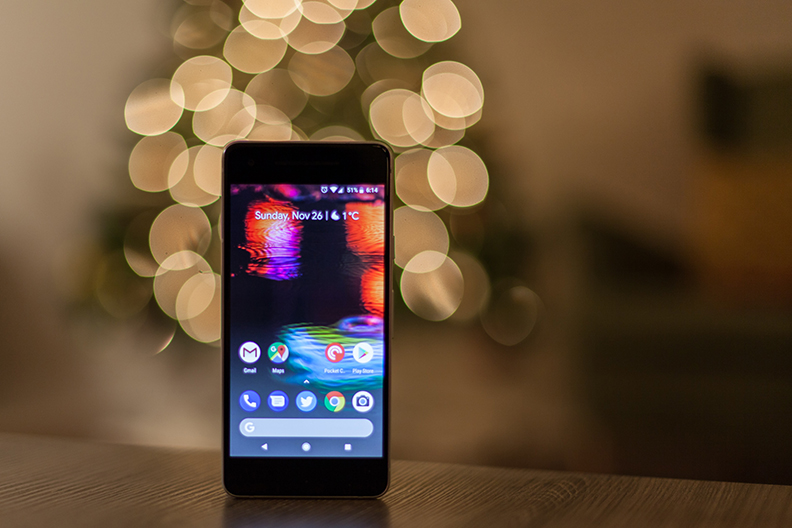 iPhone as a Security Camera
As you have learned, an old iPhone can live a second life as a security camera pretty well. If it's still in relatively good condition, especially the camera funtion, all you need is to download the app, find the right spot for it to live, mount it in the right place, and you're good to go.
Android as a Security Camera
If you use an Android phone, it's still possible to turn your phone into a security camera. If your screen still sort of works and your camera is still hanging in there, many of the same apps that you can use for iPhone are also compatible with android phones. Just make sure to download the correct app. There are also a few apps that are only compatible with Android.
Smart Phone Security Apps
There is a wide variety of surveillance apps available, making it easier than ever to keep an eye on your house, valuables, family members, pets, or workspace. Here are the six apps we recommend and all the different features of each. As previously mentioned, we invite you to try each of them so you can see first-hand which one works best for you.
Alfred
Alfred's Google reviews are impressive. It touts itself for having a simple, three-minute setup, and accomplishing a similar purpose to Manything. Alfred focuses on three main kinds of cameras: security camera, baby monitor camera, and webcam. With Alfred, making a cell phone security camera seems simple.
Alfred's setup is extremely straightforward. The first thing you see once you've downloaded the app is a walkthrough screen, letting you know what to do next. First, you'll sign into the app with your email address on your usual phone, then you'll do the same on your old phone. You'll set one camera as a "viewer" (this will probably be the phone that you usually carry) and one as a "camera," and starting right away you'll be able to monitor your home.
Alfred offers both motion detection and live video feed. A cool extra feature that Alfred has is its "walkie-talkie" capability, a two-way audio system from the camera to the live feed. This is especially useful if you are planning to use your phone as a baby monitor.
Swiping through the Alfred app is pretty intuitive, but it is best to try it and the remaining apps before you decide.
AtHome Camera
Another option is AtHome Camera, which is meant to be used on phones and computers. It's basic functions include all you'd expect, and then some. Including scheduled recording, two-way communication, pan-tilt control, night vision, etc.
But it goes a step further and has Advanced functions like human body recognition, cloud storage for alert video, multi-screen display, and more. AtHome even touts it can be used as a dash cam (especially nice if you have teenagers).
It doesn't have high reviews, unfortunately, but we like it because it has everything needed to transform your old phone into a security camera. Perhaps with time and working out the bugs, the reviews will improve.
Manything
The name "Manything" stands for "monitor anything." Manything is its own security service but also provides an app to quickly set up old phones and tablets as security cameras. This limited service is free, but in order to get automatic recording to the cloud, you will need to pay a subscription fee. Cloud storage is very handy unless you are able to constantly watch the live feed of video.
To set up your iPhone as a security camera on Manything, you will first download the app on any and all devices you plan to use as cameras, as well as on your personal phone. Go ahead and name each device and link it within the app. You can designate which devices you want to be cameras, and which you would rather not. The capability to set up multiple cameras is perhaps Manything's biggest selling point.
Manything also offers the ability to only begin recording if the camera detects motion. You can block out areas of the camera's range in which you are not concerned about motion, and have the app only alert you if the camera detects movement where there shouldn't be movement. Nifty, right?
Manything's reviews on the google store are average, at around 3.2 stars. It seems that with this app, you'll either love it or hate it, especially if your old phone is an Android. It might be worth downloading this app along with some of the others below just to compare and contrast, and to figure out what you like. Manything is compatible not only with your phone, but also with your iPad and any other tablet.
Dormi
Dormi is a free app available for Android. One nice feature is besides video, it also offers sound. So if you're looking in on animals or people, you can see them and hear them, PLUS you can talk to them from wherever you are located. Not to worry about noise leves, but it adjusts itself automatically.
If the baby cries, for example, you'll get notified, and you can talk to them to soothe them, even if you're not home. But if you want to listen in anytime, even if there is no noise notification, there is an option for that.
BabyCam
If you are hoping to turn your phone into a baby monitor camera, then Alfred might work for you, or you could look into an app called BabyCam. BabyCam has both a free version with ads and a paid version.
Some of BabyCam's cool features include Chromecast compatibility (you can see a live feed on your TV screen), amplified microphone volume and notifications when there is noise in the baby's room, and two-way audio that will allow you to talk or even sing a lullaby to your baby through the BabyCam.
The downside of BabyCam for you iPhone users is that it is an Android system. The setup menu calls for two Android devices and a stable WiFi connection for both devices, although it seems that if you have at least one Android device, you can still get the system to work. You'll simply press the "baby" button on the device that you will be using as a camera, and the "parents" button on your personal phone.
Cloud Baby Monitor
Another option for keeping an eye on your little one is Cloud Baby Monitor, which not only lets you look in, but listen in too. Available on both iPhone and Android.
After you download it to your devices, select "Baby Unit" for the old phone, then select "Parent Unit" for the phone you currently use.
You can also download the app for your Apple watch, so if you put your phone down you can still get alerts on the watch. Especially helpful if baby is upstairs and you're downstairs, or if you're out to dinner while a babysitter is watching your little one.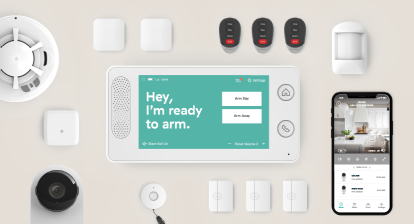 Whole Home Security Options
While using an old Smart Phone can be a good option for people to keep an eye on their home, it's actually very limited. What if something happens but you can't see or hear it? What if you're not able to look at your phone when there's an emergency?
A home security system takes into account just about every scenario. It includes cameras that watch for intruders and other emergencies, plus it has window and door sensors--something an old phone doesn't have.
The biggest difference, though, is the home panel and professional monitoring. Whether you're home or away, you don't have to worry about what's happeneing at home because the monitoring team always has its eyes and ears on. If a door sensor is activated, you'll be notified, but if you don't respond right away then police will be called. So if there is an emergency, no time will be lost. Intruders can be ideally be stopped or caught, and family members or pets can be saved.
Not only that, but home security systems also include enviornmental safety such as smoke alarms and flood monitoring. That way, at the first sign of danger, the system notifies you. So even if you're out of town, you'll know there is an issue before it gets too far.
Cove Home Security provides reliable cameras and sensors that keep your home fully protected. With professional monitoring at less than $1 a day, you can rest easy knowing that even if you're not watching, your home is protected.
Take the quiz below to see what equipment we recommend. We think you'll be surprised how inexpensive it is to be fully covered.
---
Ready to get started?
Take this short quiz to build your customized system today!
Takes less than a minute
---