Home Safety
, Security Basics
10 Easy Smart Home Automation Ideas for Better Home Security
10 Easy Smart Home Automation Ideas for Better Home Security
Feeling safe in your home is important. Everyone wants to be able to sleep soundly at night, tucked neatly under the covers, and leave the house for work in the morning without worrying if today will be the day they will be targeted for a burglary. Some people assume that in order to secure your home, you have to pay hundreds of dollars a month. However, we're here to show you an easy way to protect your smart home with simple automated devices that are guaranteed to improve your smart home security.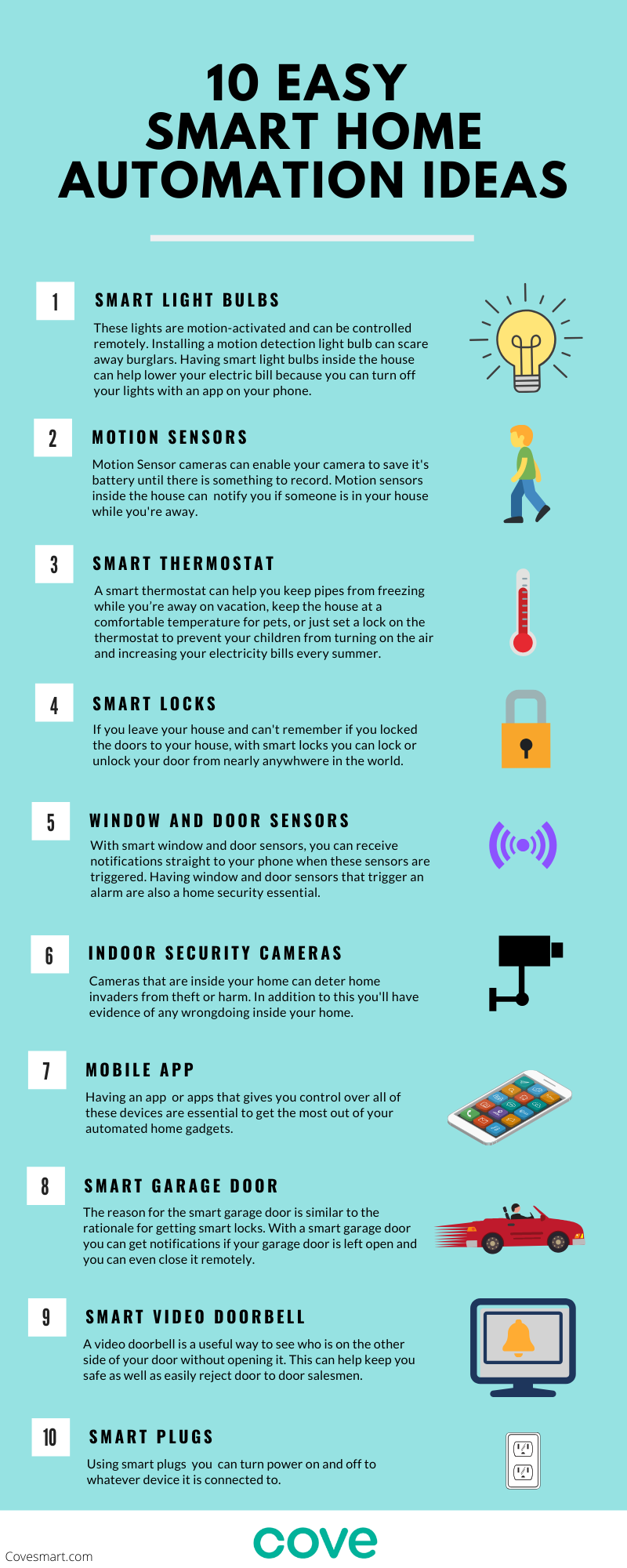 1. Smart Light Bulbs for the Porch
In 2012, The University of North Carolina at Charlotte conducted an interesting study titled "Understanding Decisions to Burglarize from the Offender's Perspective." The study discusses a wide variety of points and conclusions about how and why burglars choose to target certain homes. The study also showed that nearly half of all burglaries happen at night. When a burglar chooses to target a home at night, it is because they want to be under the cover of darkness—they want to be unseen. So, one of the easiest smart home automation ideas that will deter criminals from your smart home is smart light bulbs installed as a porch light. These lights are motion-activated and can be controlled remotely. You can leave the porch light on and turn it off from your phone.
The reason why this works as a deterrent for criminals is that the light will turn on if the criminal comes near the house. If the light is on, the criminal is less likely to continue approaching the house. When a burglar chooses to approach a house at night, they want to blend in with the night. If the light comes on, it makes their presence at the house suspicious, and neighbors are likely to call the police. Smart light bulbs make your home safer, smarter, and more secure at all hours of the night. So, make the smart switch to smart lights.
2. Outdoor Motion Sensors and Cameras
Of course, to get the best home security automation, you will need home security cameras. Home security cameras are one of the most effective forms of home security because they represent a huge threat to burglars. Home security cameras can be motion-activated, meaning that there's no way for a burglar to avoid getting caught by a motion sensor camera. No matter how the burglar approaches the camera, the alarm will be triggered, and it's likely that the burglar will be caught. Because of that, burglars avoid smart homes that have outdoor motion sensor cameras installed. They see the automated device as too much of a threat to bother with. Instead, the burglar will leave the house and look for a new target.
Although some security cameras and motion sensors can be expensive, some are made for the more frugal family. Here at Cove Security, we offer top-notch smart home security products for half the cost of traditional home security systems. Cove motion sensors are meant to keep the burglars away while protecting your home from the inside out. For better home automation ideas try Cove.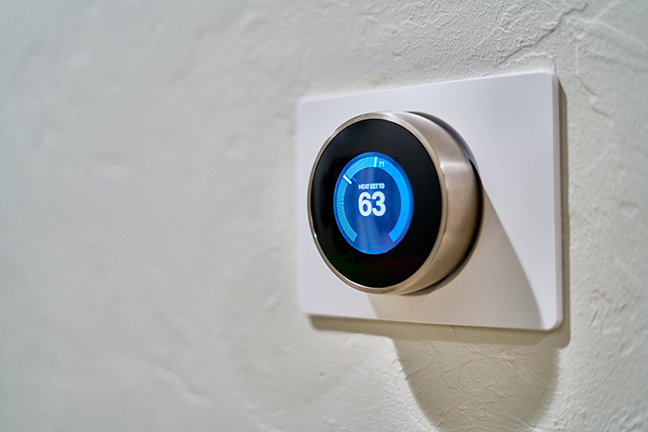 3. Smart Thermostat
For the inside of your home, one of the best home automation ideas you might want to consider is installing a smart thermostat. A smart thermostat has less to do with protecting your home from burglars and more to do with protecting your smart home from itself. It is a smart device that can be controlled remotely from a mobile app on your phone. That app allows you to control the thermostat and change the temperature in your smart home. A smart thermostat can help you keep pipes from freezing while you're away on vacation, keep the house at a comfortable temperature for pets, or just set a lock on the thermostat to prevent your children from turning on the air and increasing your electricity bills every summer. The main goal of a smart thermostat is to make life easier for the homeowner. Since it is a popular smart home automation, we thought it was worth mentioning in our list of seven.
Other devices similar to the smart thermostat are the smart smoke detector, the smart carbon monoxide detector, and the smart flood sensor.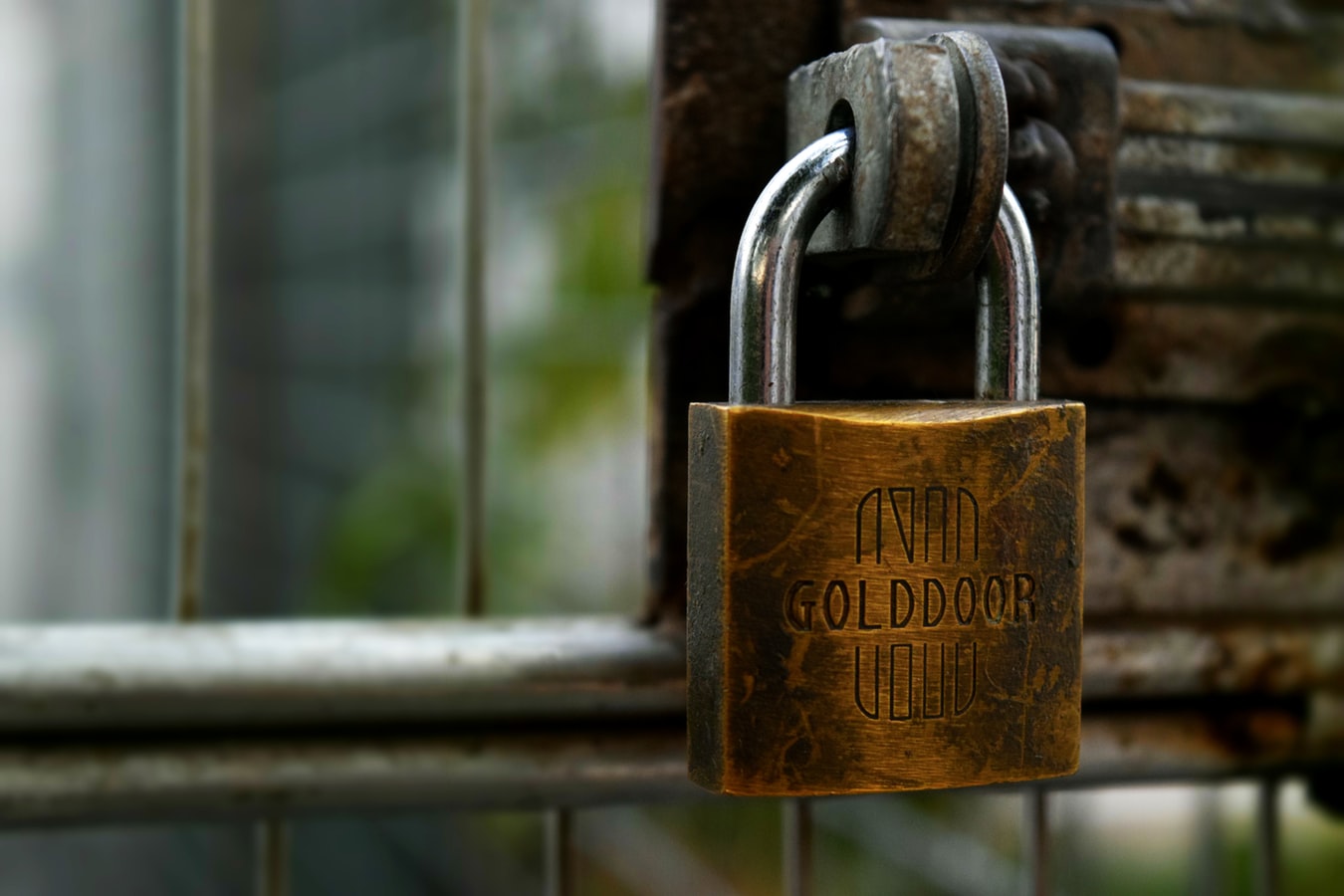 4. Smart Lock for the Front Door
Now, back to smart home security devices in our smart home automation ideas list. Similar in importance to other major smart home security devices is the smart lock for doors. A smart lock is a device that protects your front door. A survey done by the Huffington Post recently showed that 7 percent of Americans do not lock their doors before they leave their houses. Other studies have concluded that the number might be closer to 20 percent of Americans who either forget to lock the door or who don't think it's necessary. However, leaving your door unlocked when you leave the house (even if you think you live in a very safe neighborhood) can be one of the most dangerous things you can do. The first place a burglar checks when breaking into a house is the front door. And, sadly, most of the time, the burglar will find the door unlocked. This practically welcomes the burglar into the house.
This is where smart door locks come into play. Smart locks can be placed on nearly any door in the house but are most effective on the front and back doors of the house. The smart lock allows you to lock the door from your phone. If the door is unlocked, you will be immediately alerted. Smart locks are great for homeowners who are in the habit of leaving the door open since the door will automatically close behind you. However, if you're good at locking the door and you're not worried about leaving it unlocked when you leave the house, we have another device that might be better for you—door sensors.
5. Window Alarms and Door Sensors
Window alarms and door sensors are one of the smart security devices that every security professional will recommend. They are fool-proof, easy to install, and inexpensive. For smart homeowners looking for better home security, window alarms and door sensors are a must-have. Their purpose is to protect the main entrances to the home. Since most studies have shown that burglars will always enter through a door or first-floor window, those will be the most important place to protect.
Window sensors are placed on the windows and, when a window is opened or broken, a high pitched siren will be triggered. If you have a smart window alarm, you will also be notified that the alarm was triggered. From there, you can call the local authorities to ensure that your house is protected. Door sensors work the same way. They are attached to the door of the home and, when the door is unlocked or forced open, the sensors triggers an alarm. Sensors provide a way to keep an eye on the entrances to the home.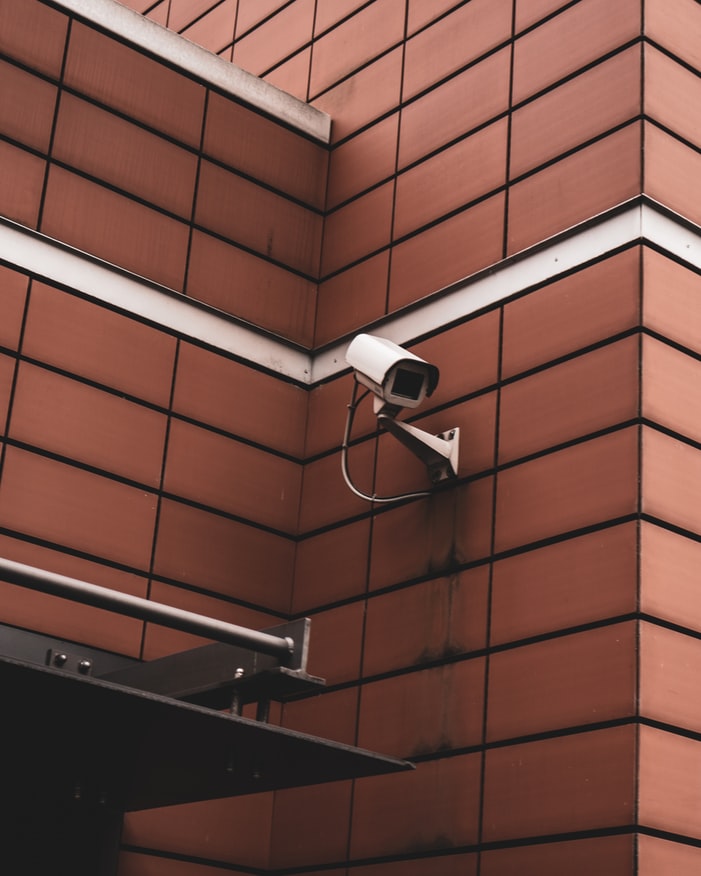 6. Indoor Security Cameras
Indoor security cameras are just as important as outdoor security cameras. An indoor security camera should be placed in the main living area of a home or facing a door. The camera is motion-activated and is triggered the moment someone enters the room. The security camera can record footage wirelessly and can work like a hidden spy cam since you don't have to worry about messy wires giving away the location of the camera. The camera will also live stream the video footage directly to your mobile device when the camera is connected to the app.
Indoor security cameras are flexible and can do more than just protect your home. Since the smart camera is equipped with two-way audio, also known as two-way communication, you can use the camera to listen to what's happening at home and watch the scene unfold. If needed, you can speak through your app, and the camera will broadcast your words to the room. This is helpful if you have anxious pets in the house.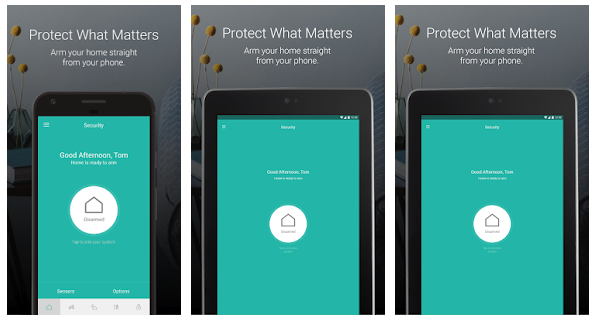 7. Mobile App for Home Security
Although a mobile app isn't exactly in the same category as home automation ideas, it is an important security feature that will undoubtedly enhance your smart security system. When you buy a complete security system from Cove Security, you will also gain access to an app that connects your security system. It acts as the overarching tie between indoor and outdoor security cameras, door sensors, smart thermostats, smart locks, and all other smart features in the home. The app will give you remote access to all home security features. This makes watching over your home more convenient since everything you need is in one app on your smartphone.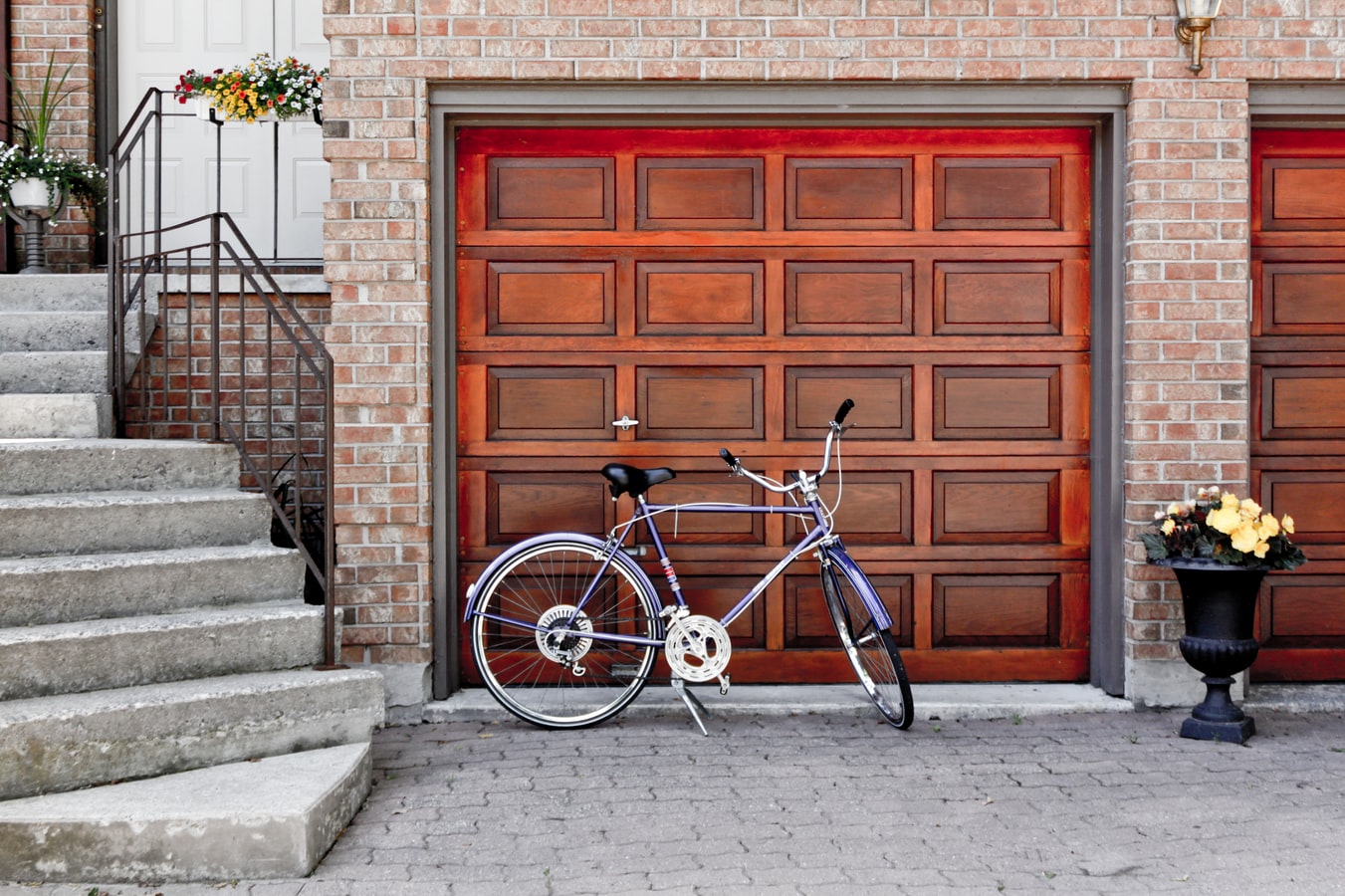 8. Smart Garage Door
Nearly everything can be made "smart" in today's world of smart homes. One of the things that you might want to consider adding to your collection of smart home devices is the smart garage door. The smart garage door is a device that will alert you if the garage door has been left open. You can also open and close the garage door remotely from an app on your phone. Although it might not be one of the devices on your top priority list, it can make you home feel more secure since you can control it remotely and pair it will a garage door opener.
This smart home automation can solve problems of forgetfulness since you can close the garage door after you have left the house.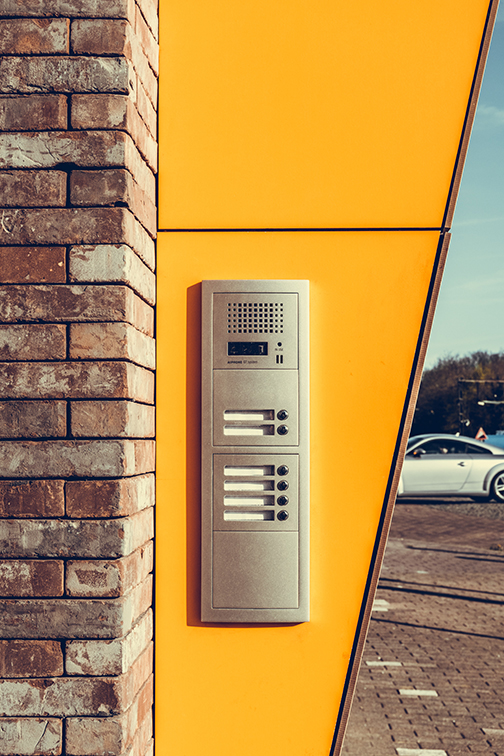 9. Smart Video Doorbell
Like we mentioned earlier in the article, the front door is the main entrance that you need to protect. One of the best security devices that you can add to your smart home is the video doorbell. The video doorbell can be paired with the door sensor to create a well-rounded security system. While the door sensor is used is to prevent someone from opening the door, the video doorbell will catch the face of the person at the doorstep. Using two-way voice communication, you can also communicate with the person at the door and determine whether the person is a threat to the safety of your home and family.
Smart products ike the smart video doorbell can be paired with the Google Assistant to ensure that all of your smart products are in one space. Video doorbells can be accessed from your phone to check up on your front doorstep at any time, ensuring that you home is protected, even while you're away at work.
10. Make Something Smart
If there is an item in your home that you wished was "smart" but isn't, well, you can make it smart using a smart plug. A smart plug can be controlled wirelessly using your smart app. It works by cutting and supplying power whenever you want. So, when the power starts, the appliance will turn on. And, when the power is cut, the appliance turns off. By using a smart plug, you are able to make normal lamps into smart lamps or control when a diffuser is on in your home. Installing a smart plug in your home will create an easy DIY home automation project that you can work on to have a smarter home.
Check out Cove's selection of home security products by clicking here. We've listed our top ten home automation ideas but for additional ideas check out the video below.
---
Ready to get started?
Take this short quiz to build your customized system today!
Takes less than a minute
---