Home Safety
, Am I Secure?
11 Fire Hazards That Lead to House Fires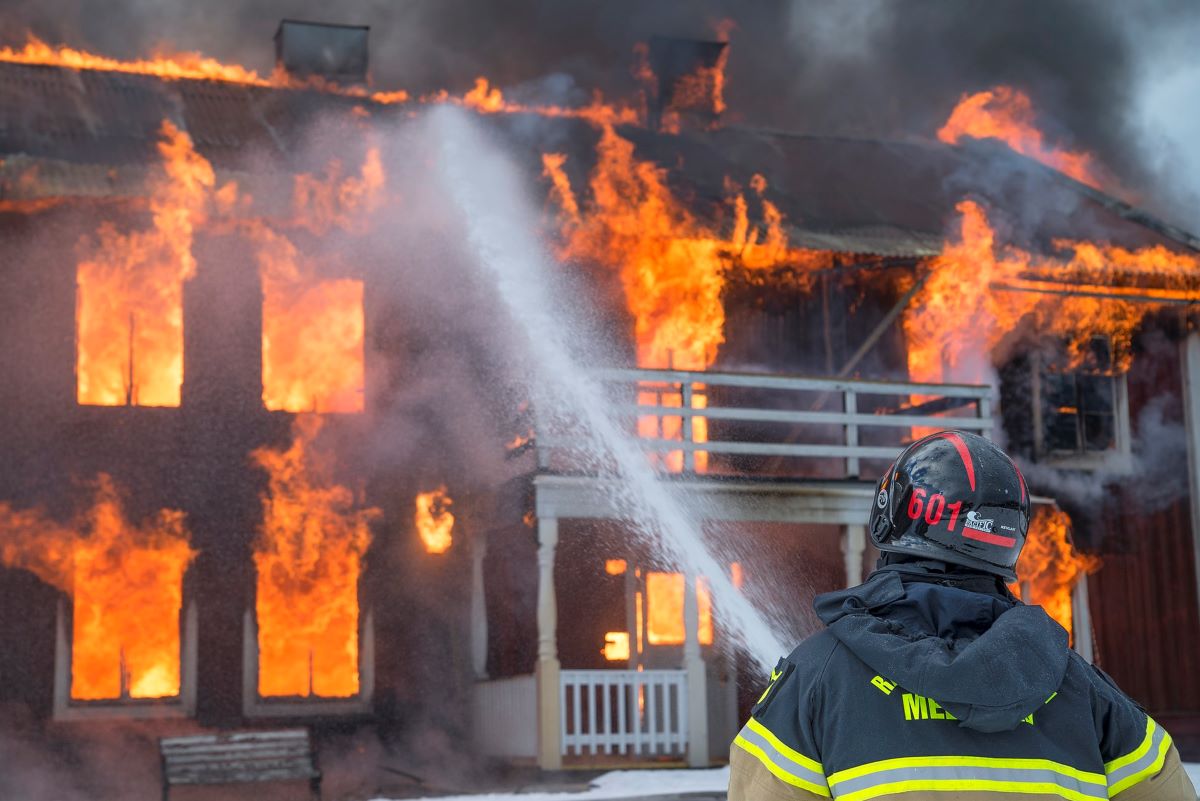 They taught you about fire safety in elementary school. You wake up in the middle of the night to the smell of smoke. The air seems a little too warm. You touch the bedroom door with the back of your hand. It's hot. You call 911 and wait for them to help you escape through the window.
It's good that you know what to do, but it would be much better if you never had to do it. That's why we're sharing these eleven fire hazards that you should be aware of!
11. Barbecues
Of course you want a barbecue grill. How else would you enjoy those perfect summer evenings? Unfortunately, barbecue grills can cause fires!
You can best protect your home from a barbecue fire by being sure not to keep the grill against the house when you're grilling and by cleaning your grill after every use!
10. Old/Bad Wiring
Unlike a barbecue, old or bad wiring isn't a thing you want, but rather a thing that some of us just have. There are signs that can tell you that wiring could use an update, such as having to unplug one appliance to use another one, or the lights dimming when you turn on an appliance.
If either of these things happens in your home, you should call an electrician to check up on your wiring to make sure that it's up to date so it doesn't cause a fire!
9. Christmas Trees
Those of us who celebrate Christmas basically consider the Christmas tree a necessity, but that doesn't prevent it from being a fire hazard. The combination of dry branches and hot lights can be very dangerous!
If you choose to have a live Christmas tree in your home, make sure to keep it hydrated (cut off about an inch of the trunk before you set it up and then make sure to water it everyday) and get LED lights so they aren't getting so hot!
8. Children
Children, while they do sometimes intend to start a fire, they usually don't intend to start a house fire. Make sure to talk regularly with your children about fire hazards and the importance of never playing with fire, be it matches, lighters, or candles.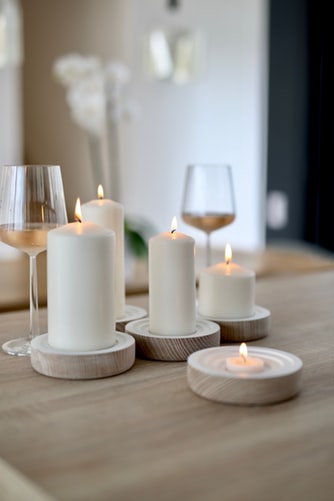 7. Candles
Candles seem friendly and inviting with all of their pretty names and pleasant scents. However, candles are still little fires. Be sure to keep candles away from curtains, papers, clothing, cabinets, and children. Always be sure to extinguish a candle before leaving the house, or even before leaving the room!
6. Electrical Appliances
We've all got a variety of electrical appliances around the house. From toasters to laptop chargers, you definitely don't want to purge these items from your house. So how do you stay safe from electrical fires?
Make sure that all of your wires are in good condition. If you have an old, frayed charger or an appliance with an old, frayed cord, don't risk it. Throw that frayed cord out and buy a new one!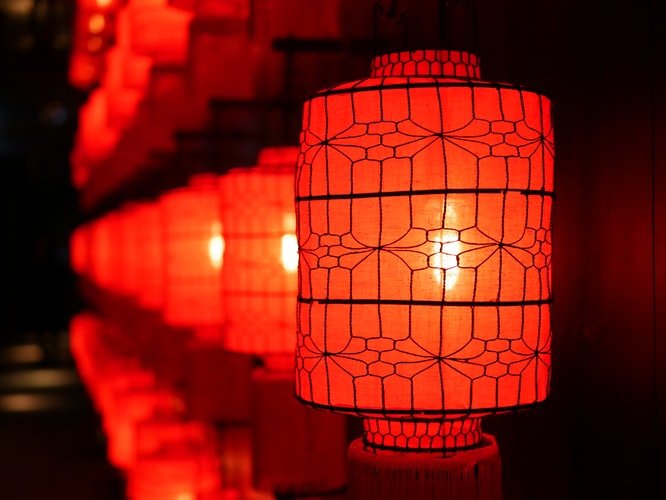 5. Lighting
Sometimes, overhead lights just aren't enough. Enter lamps. Lamps are great because they serve a double purpose as both a lighting source and a decoration. However, those decorative lamp shades can easily get hot.
Make sure that you don't have papers or excess flammable objects around your lamps, and always turn your lamps off when you leave the house, or even when you leave the room. Try to purpose LED lightbulbs rather than incandescents, and make sure that your lamps don't have any frayed cords!
4. Flammable Liquids
There are certain flammable liquids that we need around the house— like extra gasoline for the lawn mower, for instance. But that doesn't mean we can't do things to improve the safety of these substances!
Make sure that you store flammable liquids in a cool place, away from heat sources, and in safe containers.
3. Heating
Heating is a huge source of house fires. In general, central heating is considerably less likely to catch fire than a radiator or a space heater. But there are a lot of things that you can do to stay safe and warm without central heating!
Make sure that you aren't drying clothing or towels on top of the radiator, as they can catch fire once they are hot and dry. Keep the area around your radiator or space heater clear of objects that could catch fire, and make sure to unplug your space heater when you're not around to keep an eye on it!
2. Smoking
Smoking is the leading cause of house fire fatalities. That's not to say you can't smoke in your home, but you need to be very, very careful.
Always extinguish the butt in a deep and sturdy ash tray, and be sure not to keep that ash tray near anything flammable. If you can help it, don't smoke in your bedroom, as bedrooms are full of flammable things (sheets, pillows, blankets, curtains, bed, etc.) and drowsy smoking is considerably more likely to cause fires.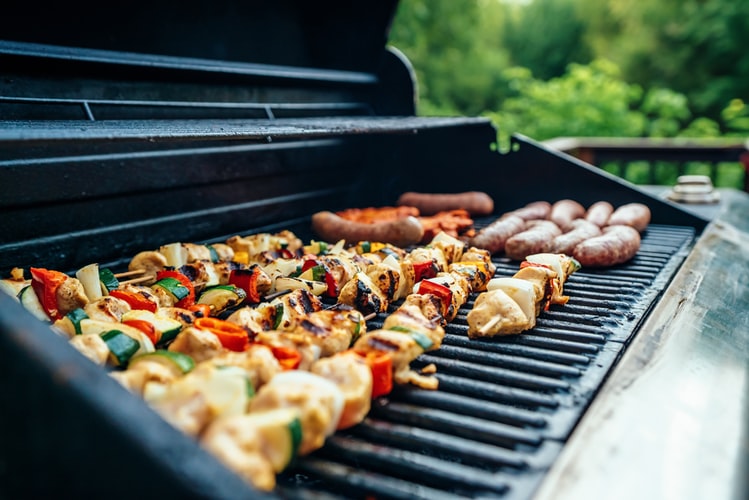 1. Cooking
The leading cause of house fires is, unsurprisingly, cooking. It's easy for a little oil or other food to escape the pan when you're cooking, and from there it starts a fire. You can help prevent kitchen fires by cleaning your stove and oven regularly, keeping flammable objects away from heat sources whenever possible, and keeping a grease-fire fire extinguisher under your kitchen sink at all times.
Hopefully if you follow these tips you won't have any house fires, but it's best to play it safe with a Cove smoke detector, so that in the case of a fire you and your family will be aware and able to escape the house, and the fire department will be on the way and ready to fight the fire!
---
Ready to get started?
Take this short quiz to build your customized system today!
Takes less than a minute
---