Home Safety
, Am I Secure?
Be Prepared: Home Security Systems Columbus Ohio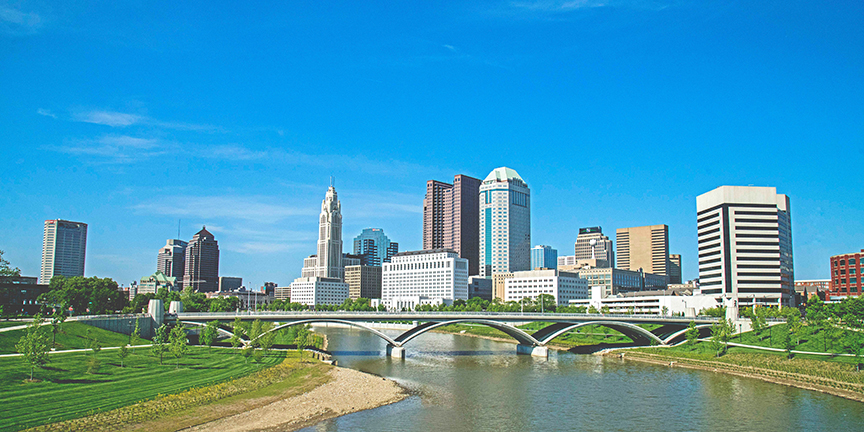 Today's world is a dangerous place, especially the closer you get to the bigger cities in the United States. During normal times, crime negatively effects people's live, but with recent events, riots and looting have affected thousands more of hardworking men and women. It is an unfortunate fact that during some protests, no matter how important the cause, there will be those who want to take advantage of the crowds and chaos. Residential homes have also been threatened by burglary and violent crime, which would be frightening in the best of times.
The good news is that the city of Columbus, Ohio has shown some of the greatest improvements in lowering the crime rate since the beginning of the decade. One of the ways this has been accomplished is due to the improved technology and lowered costs of business and home security. Whether you choose to become a customer of a professional monitoring service or prefer to install your own DIY security system, you are much less likely to become a victim. Peace of mind is difficult to grasp sometimes. But with the assurance that you are protected if someone tries to trespass, break down your door, or steal away your livelihood, you will be able to focus on more important things that life has to offer.
Every good security system protects you home and your business in two complimentary ways: outdoor monitoring and indoor security. Equipment like motion-sensitive lights and sensors are excellent for warning you if someone or something trespasses on your property. And indoors, security monitors and a reliable alarm system will serve as a strong line of defense should anyone even attempt to break in. Below are a few pieces of equipment you should consider installing, whether or not you live in Columbus!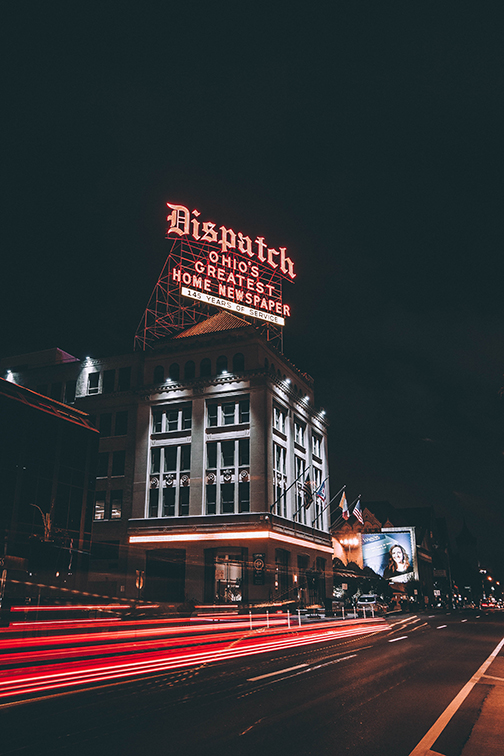 Methods and Equipment for Outdoor Monitoring
Outdoor security is important: it is an important way of making sure you are not caught unawares during a potentially criminal event. Whether you are a homeowner with a small home in the middle of the suburbs, a condominium in the city, or a ranch in a rural town, outdoor security can still be accomplished with the right equipment. And whether you own a business large or small, the very same thing applies. The tools and the installation does not have to be particularly intrusive, either. Security companies work with a variety of the tools we will discuss below, but you can also assemble these products yourself to add to or create your own home security system.
IR and Motion-Sensitive Sensors
Ever wondered what kind of technology allowed motion-sensitive lights to turn on and off at the sight of motion? The answer is infrared light, or infrared radiation (as you may know, light and radiation are the same thing). Infrared radiation is the perfect for these sensors as it is invisible to the human eye. When infrared light "shines" on an object that enters its range, some of the infrared light is cast back at the motion sensor, which activates whatever device is attached to the sensor. This can be as simple as illuminating a porch light, activating a camera, or ringing a doorbell inside your home or business. These devices are called passive infrared sensors, or PIR sensors. The overall range of a PIR sensor is anywhere between fifteen and fifty feet depending on the dependability of the motion detector.
The opposite type of sensor is active infrared motion detectors. This is the technology that stops a garage door if something enters or exits the garage while the door is closing. In this case, an emitter and a receiver are placed opposite each other. The emitter actively shoots a beam of infrared light at the receiver, and the moment something breaks the beam between them, the sensor activates. The range of the beam is fairly limited, and there must be a straight line between the two parts. In addition, bright sunlight can cause the sensor to go off. Active IR sensors are great for narrow areas where sensors can be installed in dimly-lit areas, such as beneath shrubberies in gardens, before entryways, and in between side yards or fence gates.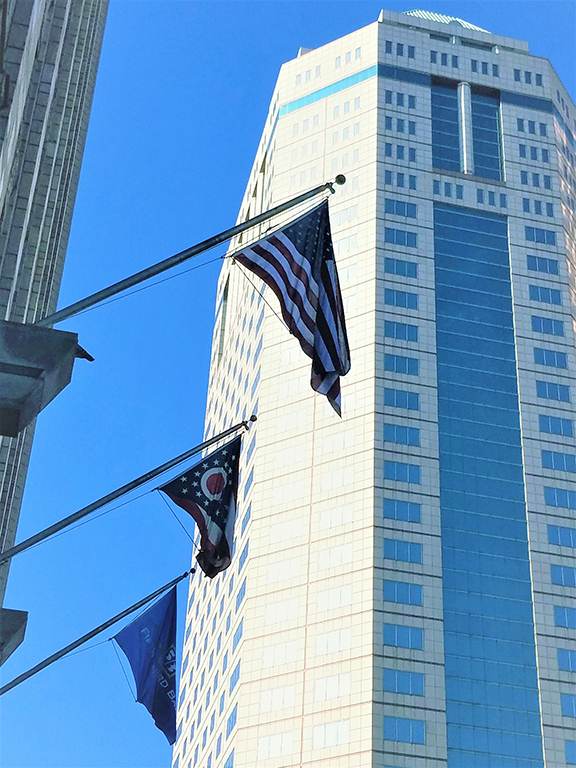 Outdoor Surveillance Cameras
The need for constant surveillance has grown, especially in locations closer to cities where activity continues well into the night. This is especially true of office buildings and businesses with storefronts in high traffic areas. 24/7 video surveillance recording is possible. You no doubt have seen surveillance footage from an outdoor camera of a crime in progress. But you may wonder how law enforcement could possibly discover the identities of criminals with the grainy images of very low resolutions and framerates. The reason for this is the difficulty of memory management of video footage when video is recorded at all times. Smaller and grainier resolutions running at one frame per second are going to perform a "sufficient" job and save a company money as opposed to buying a crate full of hard drives and recording high-resolution video.
For home use and in low-traffic areas, however, the situation is much different. Activating your outdoor camera when a motion sensor is tripped will not only save you hard drive space, shorter recording times can mean a sharper recording resolution in thirty frames per second, along with any of the other features your cameras can include, such as night vision.
Driveway and Freight Entrance Monitors
Another important use for motion sensors is for alerting you if anyone (or specifically anything) should approach your home or business. This can be important both day or night, both for when you are expecting someone or when you are not. There are two types of driveway sensors. Each is typically placed near the edge of the area you wish to monitor. The first type of sensor is made to sense the vibrations of a moving vehicle. The second senses the large metal exterior of automobiles through an electromagnetic field. The use of these sensors is obvious, although you should be aware that they are limited to detecting vehicles only. To detect people or animals, an IR motion detector is the best option. However, if you would like advance warning of someone coming up your driveway or into your freight area, driveway monitors are perfect for the job.
Doorbell Cameras With Two-Way Audio
Back in the day, when someone rang your doorbell, it used to be a time of excitement. Today, you never know if you are going to be visited by someone you know, salesmen, mail carriers, or even someone who intends to burglarize your home. Without a way to see who is at the door, it can be difficult to ascertain the intentions of the person on the other side. With a doorbell camera, not only will you be able to see who has approached your home, you will be able to answer the door from anywhere in the world. Most video doorbell cameras have the ability to send and receive audio as well as broadcast the view of the camera to your smartphone. Some doorbell cameras are also wired to your door's smart lock, enabling you to unlock your door for kids, family, or employees, and lock them if you forget during the day or night from your mobile device.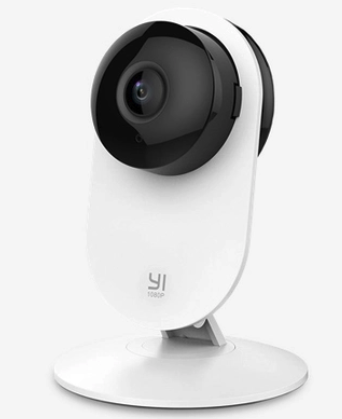 Methods and Tools for Indoor Security
Once you have the exterior of your home or business secured, it is time to move on to the interior. Threats can come from anywhere, and it is vital to secure every corner of your property in case of emergency. Again, the tools discussed below can be used to protect any kind of building and home, and can be purchased as part of a large security system or purchased piecemeal. Should you request a security company to perform professional installation, it is a good idea to ask about all of these options or how you can include them to cover all of your bases.
Motion-Activated Indoor Cameras
Monitoring the inside of your home or business is just as important as the outside. To give you an example of a kind of indoor camera you can purchase, check out the YI Indoor Camera from CoveSmart.com. As a motion-activated security camera, it has the capabilities to record at high resolutions to give you crisp and clear visuals of your home or business. Indoor cameras can be used for anything from monitoring sleeping babies, watching for when the kids come home from school, or keeping an eye on sensitive rooms like offices and counting rooms. Motion-activated cameras are a great option for low-traffic areas to help preserve your memory space as well as keep the notifications to a minimum.
Medical Buttons and Living Assistance Devices
According to the Columbus Dispatch, the age gap in Ohio is continuing to widen as services for the elderly attempt to keep up with the demand. This leaves a very important question for older homeowners: if retirement means living at home for longer and longer without support, is there anything that can help in case of medical emergencies? If an elderly man or woman falls, for instance, the chances of them being near a phone to call for help is low. In these cases, medical buttons can literally save lives. And what if your home is raided by burglars or violent criminals looking to score from an easy target? Calling police in that instance can be very dangerous. Consider the devices available at Cove: while not designed for automatic fall detection, all it takes for our medical button to work is a single press of a button. Authorities will be called to your home and you will not have to wait long for assistance.
Our medical buttons are wirelessly secured to our Cove Touch Alarm Panel. With a simple guided set-up, your button will be ready to assist at a moment's notice. Be aware that false alarms can be costly. But it is always better to be safe than sorry!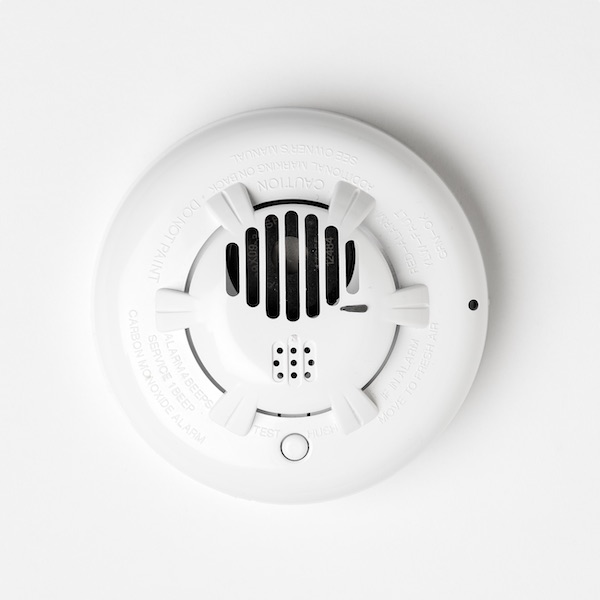 Carbon Monoxide and Smoke Detectors
If you are unable to see or detect the source of disaster before it strikes, you leave yourself, your family, and your livelihood at great risk. Two absolute necessities in any home or business are carbon monoxide detectors and smoke detectors. Smoke detectors should be placed over sources of heat as well as near hallways that are near bedrooms and high-traffic areas. Carbon monoxide is heavier than air, and the detectors should usually be placed a little lower than waist level. These sensors can often be connected to your home's alarm system as well, which will warn you when battery power is low. Remember that smoke detectors should be tested every six months and should never be permanently removed.
Home Automation and Smart Home Devices
When you think of the words "smart home", you may think of a system that is way beyond your budget. In truth, home automation is simply connecting your devices together to communicate with each other. For an alarm system, this can be as simple as wiring or wirelessly connecting your cameras, motion sensors, smoke detectors, and any other devices together to a single monitoring station or control panel. From that central spot, you can customize your system and set your alarm during the day when you are gone or during the night when you fall asleep. Some systems can even be connected to smart device voice controls such as Amazon Alexa or Apple Siri. Home automation makes managing your system easier than adjusting every single thing individually.
Unique Challenges in Columbus, Ohio
As civil strife continues to rock the nation, Columbus, Ohio has weathered it very well. It has its fair share of crime-related challenges, especially when it comes to property crime. Here are some statistics and ideas you can follow if you live in and around Columbus.
Crime Statistics
According to World Report U.S. News, Columbus, Ohio stands near the national average of safety compared to other moderately-sized metropolises. Per 100,000 people every year, 2749.3 cases or property crime are filed with the Columbus police departments. However, only 290.7 cases of violent crime occur during the same time period. Nearly every year since 2001, both types of crime have fallen along with the national average. When compared to other cities in Ohio, the Ohio State Government reports that the Columbus crime rate has fallen faster than the average. And finally, according to Macrotrends, the burglary rate fell to almost a third of the amount currently compared to 2002.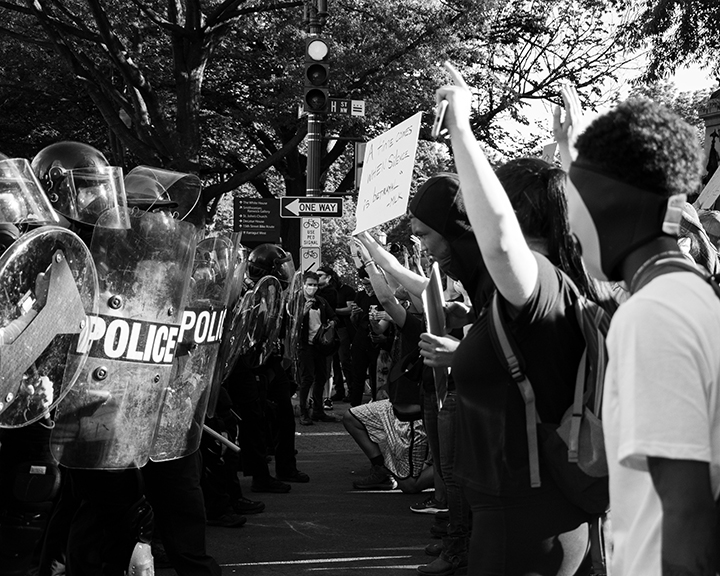 The 2020 Civil Rights Protest Marches Through Columbus
While the protests had turned into riots in some cities in the United States, the protests in Columbus, Ohio were comparatively peaceful. The initial riots and looters on May 28th and 29th were soon controlled by police and SWAT teams, after which business owners recovered their stores and storefronts. Tear gas and pepper spray were used on the more aggressive areas of protest, which Police Chief Thomas Quinlan defended by saying he wanted the more violent offenders to stop damaging the city. A city-wide curfew of 10 P.M. was established, but after June 3rd, it was lifted because of limited arrests.
The protests included calls for prayer, lie-ins in protest of the death of George Floyd in Minnesota, and painted murals on walls that depicted protester messages to the city. After June 4th, the protests had become remarkably meaningful and organized, and worked with the mayor of Columbus, Andrew Ginther, to establish civilian oversight of police authority.
Is Columbus One of the Safest Cities in America?
While this idea is up for debate, the statistics show a very important trend: the crime rate in the city has more than decreased by 50% in the last twenty years. Violent crime continues to be part of city living, but even these crimes have halved since 2001. BackgroundChecks.org reported that New Albany (a suburb of Columbus) is one of the top five safest cities in Ohio. Home security company and security technology assistance can be attributed to at least some of the decrease in crime of the recent decade. The importance of home security systems, as well as DIY projects to secure homes and businesses, continues to protect families and small business owners, helping them rediscover the American Dream in peace and security. If you consider moving to Columbus in the near future, you may be surprised to find that the future looks bright for Ohio!
---
Ready to get started?
Take this short quiz to build your customized system today!
Takes less than a minute
---