Home Safety
, Cost and Savings
Best Home Security New Jersey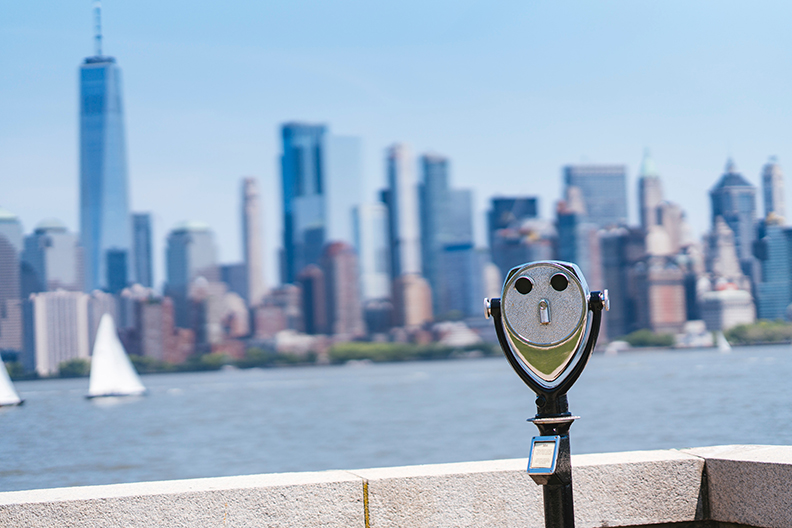 New Jersey is one of the largest smallest states in the country. Though the state is small, the population is large. Millions of people call New Jersey their home. With so many people, it would seem like the state would be somewhat dangerous. Surprisingly, New Jersey is one of the safest places to live in the country. However, this doesn't mean that homeowners and renters shouldn't use home security to protect their homes. In this article, you will find everything you need to know about home security in New Jersey.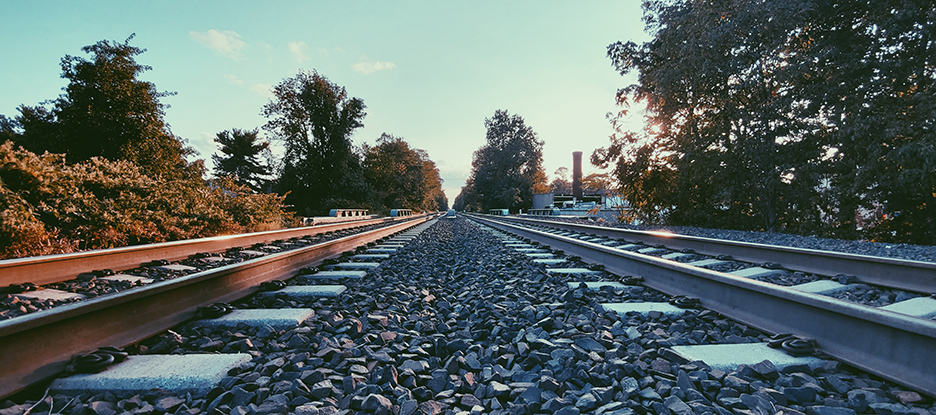 Is New Jersey Safe?
Answer: Yes, New Jersey is one of the safest states in the country.
New Jersey is a small state located on the East Coast. And although the size of this state is small, the population is high. The state is home to over 8 million people, with a population density of 1,211.3 residents per square mile of land area. The national average population density is approximately 92.9 residents per square mile of land area, making New Jersey a fairly populated state.
Typically states and cities with high population densities are also home to high rates of crime. However, does this hold true for New Jersey? Is New Jersey safe? Or is the state riddled with crime?
To determine whether New Jersey is a safe place to live, we will need to compare New Jersey's crime rate to the national average crime rate. The national crime rate is released by the FBI, giving the United States a baseline for crime. Essentially, the national crime rate is the average crime across the United States. If an area has a crime rate that is higher than the national average, the area is considered dangerous. If an area's crime rate is lower than the national average, the area is considered safe.
Crime rates are divided into violent crimes and property crimes. The national average violent crime rate is 382 violent crimes per 100,000 people. This crime rate can be broken down into specific crimes: murder, rape, robbery, and assault. The national crime rates for murder, rape, robbery, and assault are:
National Murder Rate: 5 murders per 100,000
National Rape Rate: 43 rapes per 100,000
National Robbery Rate: 86 robberies per 100,000
National Assault Rate: 247 assaults per 100,000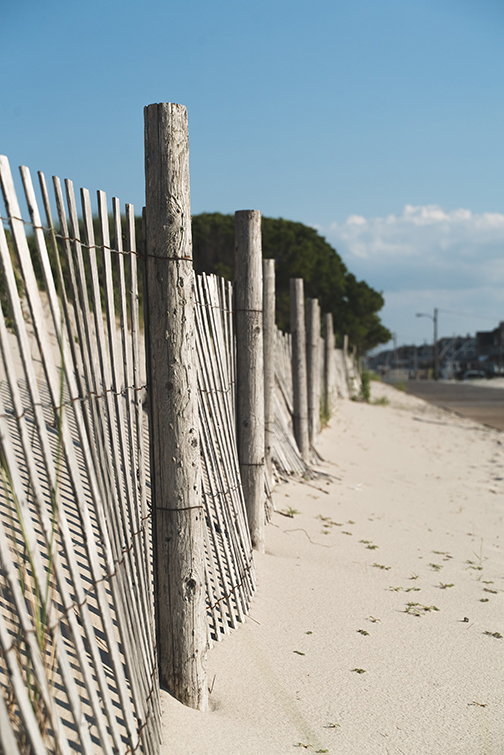 The national average property crime rate is 2,362 property crimes per 100,000 people. The property crime rates for burglary, theft, and car theft are:
National Burglary Rate: 376 burglaries per 100,000
National Theft Rate: 1,595 thefts per 100,000
National Car Theft Rate: 229 car thefts per 100,000
To compare, the New Jersey violent crime rate is 208 violent crimes per 100,000 people. There is a 1 in 481 chance that a resident of New Jersey will become a victim of violent crime (compared to the national average rate of 1 in 261). The New Jersey crime rates for murder, rape, robbery, and assault are:
New Jersey Murder Rate: 3 murders per 100,000
New Jersey Rape Rate: 16 rapes per 100,000
New Jersey Robbery Rate: 71 robberies per 100,000
New Jersey Assault Rate: 117 assaults per 100,000
The violent crime rates in New Jersey are significantly lower than the national average. The property crime rate in New Jersey is also low, with only 1,405 property crimes per 100,000 people. The property crime rates in New Jersey for burglary, theft, and car theft are:
New Jersey Burglary Rate: 216 burglaries per 100,000
New Jersey Theft Rate: 1,065 thefts per 100,000
New Jersey Car Theft Rate: 124 car thefts per 100,000
Residents have a 1 in 71 chance of experiencing property crime in New Jersey (compared to the national average rate of 1 in 42) Essentially, crime is rare in New Jersey. The state sees less crime than the national average, making the state significantly safer than many other states in the country. New Jersey ranks as the fourth safest state in the country. It has both low rates of violent crime and low rates of property crime. New Jersey is a very safe state to live.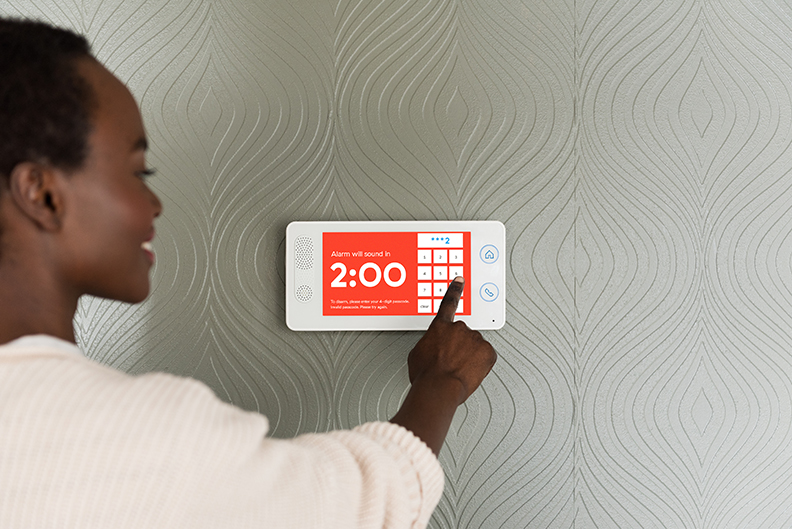 Do You Need Home Security in New Jersey?
Answer: Yes. Home security offers invaluable protection to those living in New Jersey.
Just because the state has low crime rates doesn't mean that homeowners and renters should grow complacent. According to a study conducted by the University of North Carolina at Charlotte, home security systems can deter more than 60 percent of burglars who would have targeted your home. The study states that burglars are mainly deterred by "indicators of increased security (alarm signs, alarms, dogs inside, and outdoor cameras or other surveillance equipment)."
The chances of becoming a burglar's victim in the United States is 1 in 265. The chance of becoming a burglar's victim in New Jersey is 1 in 462. So, although it is less common, it isn't unheard of. Every year, there are 19,232 burglaries recorded in New Jersey. Many victims of burglary in New Jersey are renters. In fact, renters in New Jersey are significantly more likely to become the target of burglary, compared to homeowners.
Both renters and homeowners should focus on protecting their homes, no matter where they live. Renters and homeowners living in New Jersey should still use home security systems to protect their families and belongings. Using a home security system will ensure that your home is protected no matter what.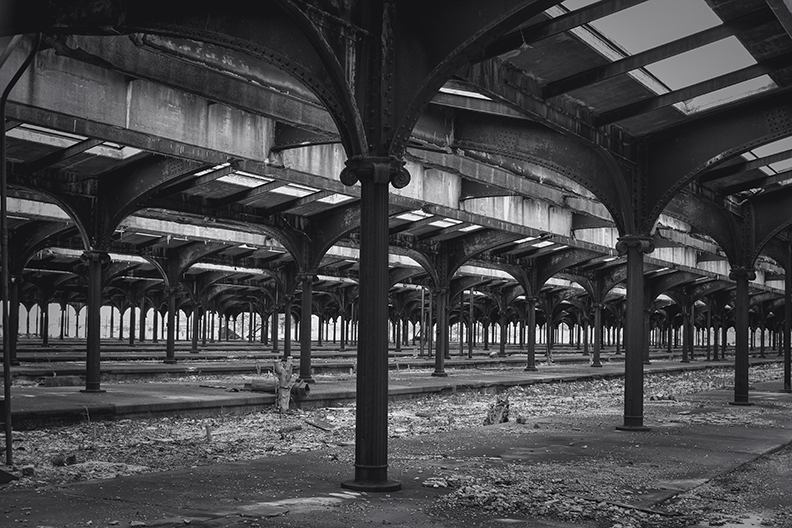 What Crime Risks Do Homeowners Face in New Jersey?
Answer: Property crimes such as theft and burglary are most common in New Jersey.
The main crime risk faced by those living in New Jersey is property crime. In New Jersey, violent crime is low. However, other areas have high rates of crime, such as Teterboro, New Jersey. According to AreaVibes, Teterboro has a total crime rate of 202,942 crimes per 100,000 people, which is 7,766 percent higher than the national average. The population of this small town is 68 people. However, those 68 people experienced 138 crimes, making the area fairly dangerous. The most common crime in Teterboro was theft.
In New Jersey, the most common crime is theft, and the second most common crime is burglary. Homeowners and business owners can protect themselves from theft and burglary by installing a home security system in their homes and businesses.
What Is the Best Home Security System in New Jersey?
Answer: Cove Security offers the best home protection for residents of New Jersey.
Residents of New Jersey need an all-inclusive security solution that offers premium security without breaking the budget. Specifically, those living in New Jersey should look for the following features:
Professional Monitoring
One of the most important features a renter or homeowner in New Jersey can have is professional monitoring. Professional monitoring is where the alarm company uses a technician to watch over your home. The technician monitors the equipment, watching for one of the devices to trigger. When an intruder triggers a sensor or alarm, the technician calls the police. The technician can also deactivate false alarms.
Smart Home Automation
Every resident in New Jersey should be using smart home automation. Smart home automation can include a smart thermostat, a smart smoke detector, smart surveillance cameras, smart motion sensors, and a smart central station. These features and devices ensure that your home is entirely protected. Smart devices can connect remotely to your cell phone or mobile device, giving you control over each smart device while you are away from home. Smart home security is an essential tool for those looking to better monitor their security system. Having a smart home means that you are better protected.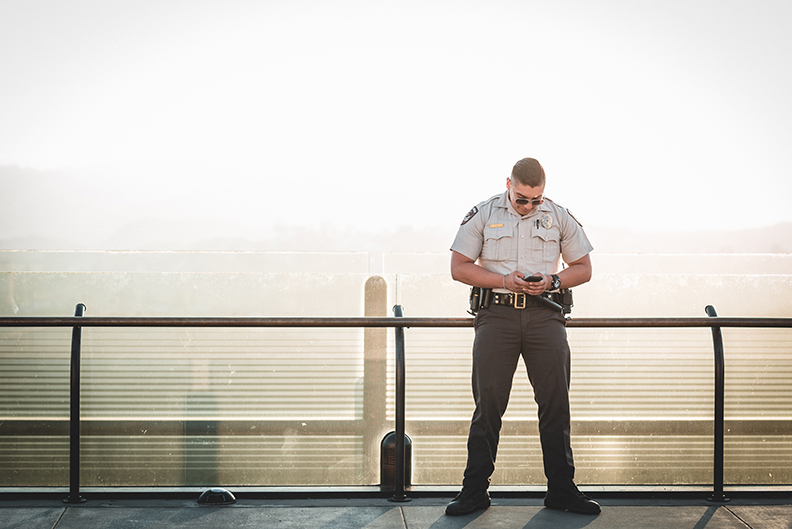 Remote Monitoring
Remote monitoring often pairs with your smart home security. When a system has "remote access," it means that the homeowner can access the security system from a remote device. Most remote security systems will pair with a security app. When downloaded onto a mobile device, the security app allows the homeowner to access their security equipment. Remote monitoring gives the homeowner complete access control over the security system.
Wireless Security Equipment
A must-have feature of a New Jersey alarm system is wireless setup. A wireless alarm system allows the user to have flexibility and freedom. Most importantly, wireless alarms are compatible with renters. Renters are often limited in their home security options since they aren't allowed to rewire the house for a hardwired security system. Wireless systems are the main choice of renters. Since many of the at-risk population in New Jersey are renters, using a wireless system is the best and most reasonable choice.
Over the years, wireless systems have become the most popular option for both renters and homeowners. Wireless systems aren't invasive, meaning that they are easy to install. Additionally, they look cleaner than wired systems and can be moved from one room to another without hassle. Whether you are a homeowner or renter in New Jersey, a wireless alarm system is your best option.
All-Inclusive Security System
A home security system in New Jersey should be all-inclusive, meaning that it includes every piece of equipment that you need to fully protect your home. Some of the most necessary devices in a home security system include motion sensors, door and window sensors, indoor security cameras, and smart smoke detectors.
The best home security system in New Jersey is Cove Security. Cove offers reliable, affordable security that ensures the protection of every homeowner and business owner in the state. Cove is completely wireless, with long-lasting protection. Cove offers a variety of features, benefits, and home automation that are guaranteed to make your smart home feel safer than ever.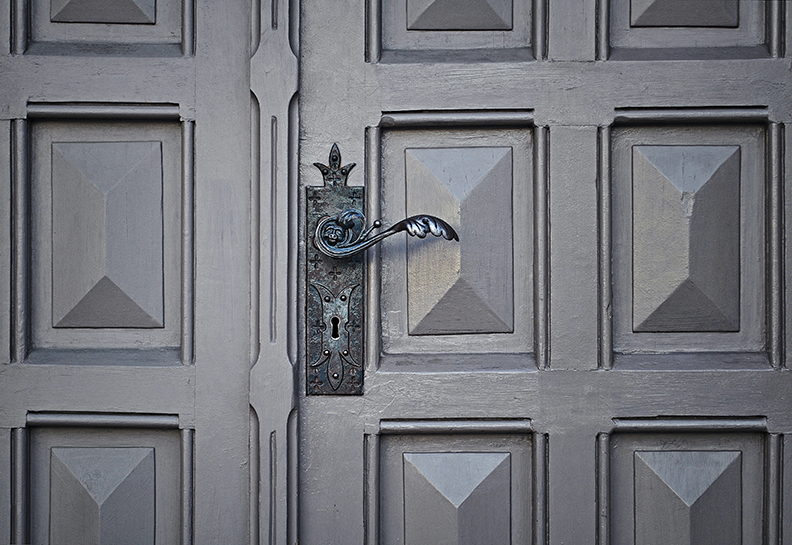 What Are Alternatives to Home Security?
Answer: There is no alternative to the protection that a home security system can offer. However, homeowners and renters can pair their home security devices with safety tips to add additional protection to their homes.
The best protection against crime in any city is a home security system. Home security systems provide visual proof and evidence, and they deter crime. Homeowners can continue to improve their home security by taking additional measures to protect their homes. Homeowners and renters in New Jersey can find peace and comfort by combining these security tips with their existing home security system. Here's how you can add additional protection to your home in New Jersey:
1. Lock Your Door
Many homeowners living in "safe" areas feel as if they can leave without locking the doors to their house. However, leaving the door unlocked is one of the worst mistakes a homeowner can make. According to several surveys, about 7 percent of Americans never lock their doors. Another 20 percent sometimes lock their doors. This means that only 63 percent of Americans make it into the category of "always locks their doors."
In terms of security, this shows a critical weakness. A large percentage of burglars are able to enter a home simply by opening the door. Some burglars will "case a neighborhood," which means that they watch the homes and wait to see who locks the doors and who doesn't. Other burglars will walk the neighborhood with a survey and knock on doors. When someone answers the door, the burglar will ask them to take a short survey. When no one answers, the burglar will try to twist the door handle. If the door is unlocked, the burglar will let themselves in and burglarize the house on the spot.
A burglar can break into a house, steal what they need, and get out in 10 minutes. Because burglars will often target homes with unlocked front doors, homeowners and renters need to ensure that they are always locking the door, even if they think they live in a safe neighborhood.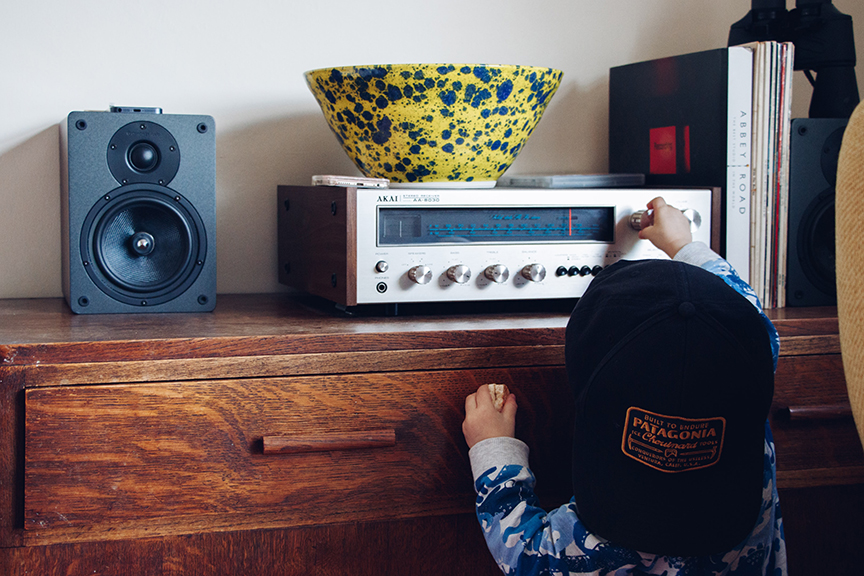 2. Leave the Radio On
Burglars don't want to get caught. They want the burglary to go as smoothly as possible. Burglars want to avoid being seen at all costs. If the burglar thinks that there is someone inside the house, most burglars will look for a new target. So, a simple way to protect your home from burglars is by pretending someone is inside.
One of the best ways to pretend that the home is occupied is by leaving the radio on. The radio will give the impression that there is someone inside listening to the station. Since it sounds like someone is inside the house, most burglars will turn away to find a new target.
3. Start a Neighborhood Watch
According to the National Neighborhood Watch, "A neighborhood watch program is a group of people living in the same area who want to make their neighborhood safer by working together and in conjunction with local law enforcement to reduce crime and improve their quality of life." A neighborhood watch is a simple group of people who want their neighborhood and community to feel safer. Neighbors can band together to create a better atmosphere for their community, disbanding any illegal and criminal activity.
When neighbors watch out for one another, crime is less likely to be successful in that area. The UNC Charlotte study found that "close proximity of other people (including traffic, those walking nearby, neighbors, people inside the establishment, and police officers)" deterred burglars from targeting certain communities. Burglars, essentially, are deterred when other people are around.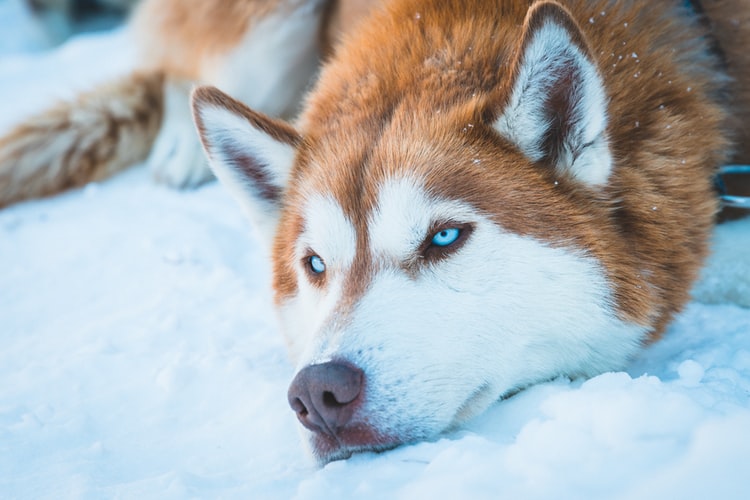 4. Get a Dog
Some studies have shown that dogs deter burglars. An Idaho News Station conducted a survey, asking questions about burglars' habit. One of the questions asked was, "Did pets in the home, like a dog, make you think twice?" One convicted burglar responded, "Dogs are a deal-breaker for me. Big breeds, home protectors are the best to keep people out." Many of the burglars who responded to the question answered similarly, noting that they tried to avoid homes with large dog breeds.
Other pets, like small dogs, cats, or birds, didn't phase any of the burglars. The main deterrent was a large dog breed either in the yard or inside the home. Because large dogs deter burglars, renters and homeowners can benefit from responsibly adopting a dog from their local pet shelter. Homeowners and renters should only get a dog if they feel that they can responsibly care for the dog.
5. Use Your Home Security Sign
Homeowners and renters can benefit from setting up a home security sign in their front yard. When you have home security, many of the devices are hidden. Door and window sensors are installed on the inside of the house, meaning that most burglars and intruders won't see the security device before entering the house.
However, if the homeowner or renter puts out the home security signs given to them by the home security company, the burglar will be more likely to avoid the house. The security system sign is meant to be an omen for intruders, letting intruders know that the house is fully protected.
Security is non-negotiable. Every person in the nation deserves to feel safe and protected in their own home. Whether or not you live in a gated community or in a crowded city, you should have access to a system that promises security. With Cove, homeowners can feel safe, secure, and protected every moment of the day.
---
Ready to get started?
Take this short quiz to build your customized system today!
Takes less than a minute
---