Home Safety
, Am I Secure?
Boston Crime Rate: Is Boston a Safe City?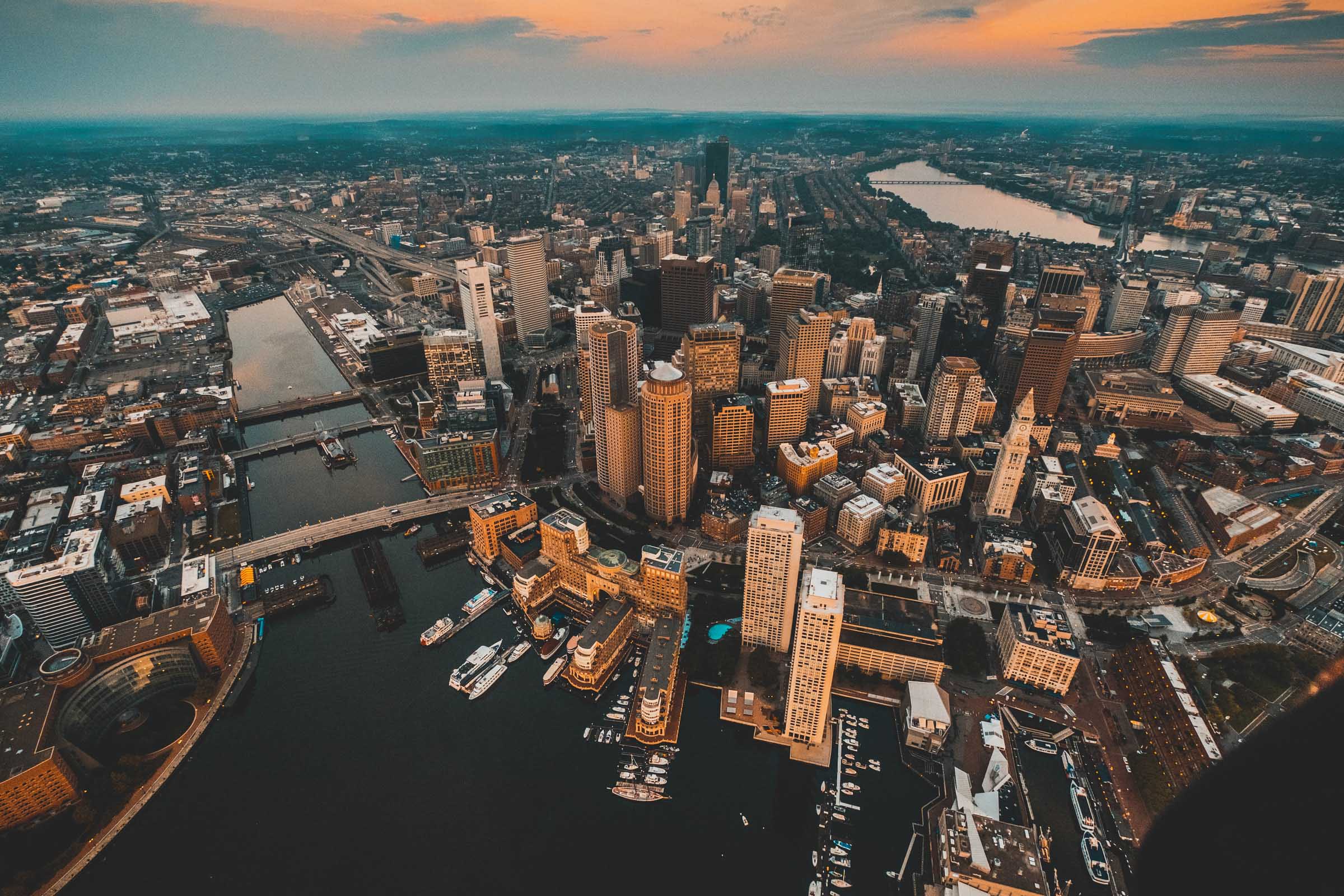 Boston, Massachusetts is known for its rich culture and must-see historical sites. However, like most cities, Boston faces high levels of crime. In one year, the city will see 18,331 different crimes, ranging from homicide to petty theft. In this article, we will determine whether or not Boston is a safe city and how residents and tourists can protect themselves from becoming a crime statistic.
Are Crime Rates Reliable?
Crime rates are the most common way to determine the safeness of a city or town. Most crimes rates are calculated on a scale of crimes per 100,000 people. Every year, the FBI Uniform Crime Reporting Statistics reports the crime rates for cities and states across the country. To find these crimes rates, the FBI takes the total number of crimes committed in an area and divides it by the total population of that area. After the numbers are divided, the product is multiplied by 100,000. This gives a uniform number that can be compared to other crime data with ease. Using uniform crime data, small-town crimes can be compared to large city crime on an equal scale.
Crime reports are separated into two categories: violent crime and property crime. These two categories cover the majority of crimes that are committed in a city or town. Violent crimes include murder, homicide, assault and battery, manslaughter, rape, sexual assault, robbery, and kidnapping. Violent crimes are considered dangerous, meaning that cities with high violent crimes are considered dangerous cities.
Property crimes include theft, burglary, larceny, motor vehicle theft, arson, shoplifting, and vandalism. Property crime is considered the less dangerous crime between the two; however, cities with high property crime should not be considered safe.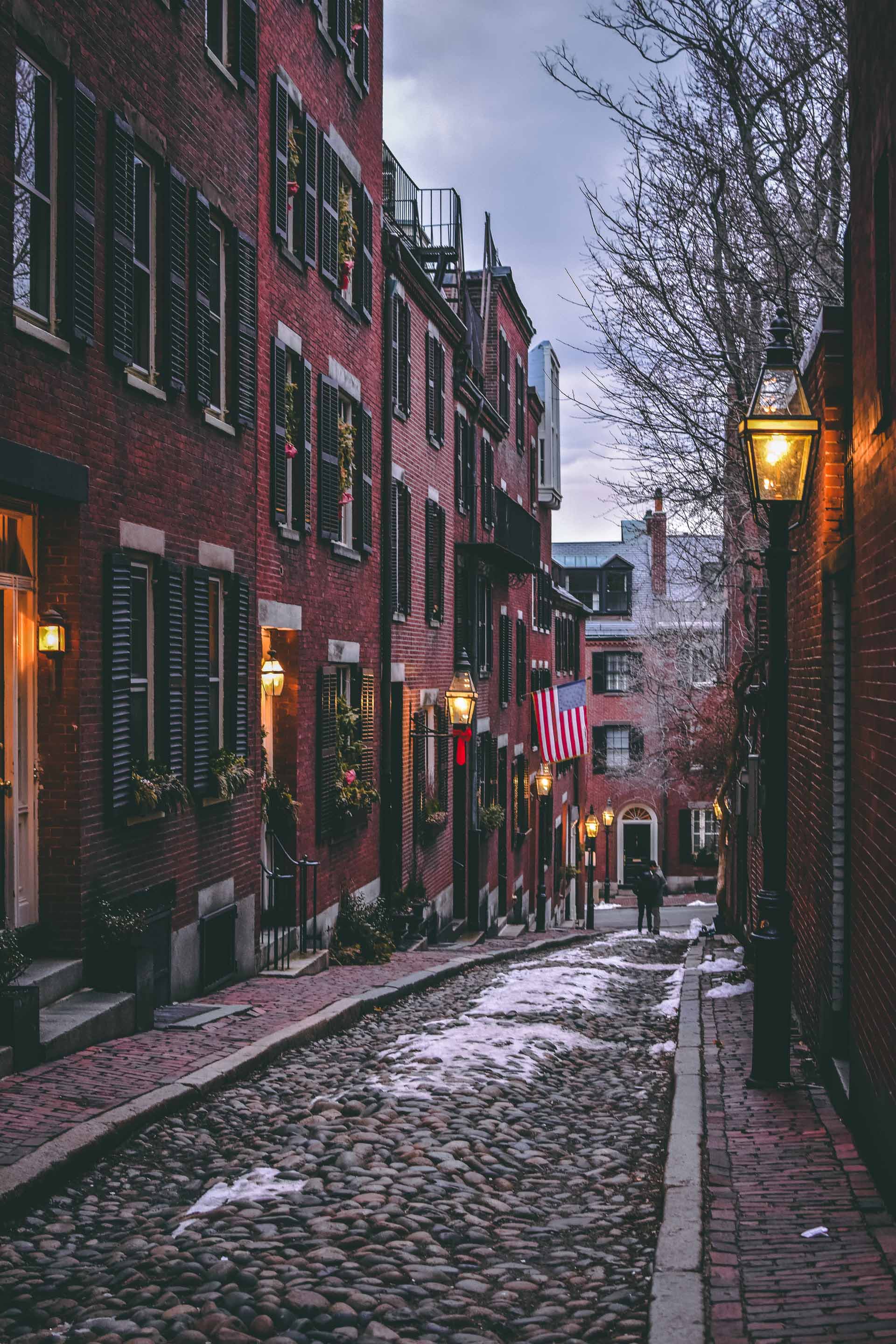 Most states compare their crime rates to the national average crime rate. The national average crime rate (including both violent crimes and property crimes) is 2,580.1 crimes per 100,000 inhabitants. When determining crime rates, it's important to know that property crime is always significantly higher than violent crimes. The national average property crime per 100,000 people is 2,362.2, while the national average violent crime per 100,000 people is 382.9.
The national average crime rate is considered a baseline to compare the individual crime rates of states. For example, the most violent and dangerous city in the United States is Detroit, Michigan, with 2,057 violent crimes per 100,000. Detroit's violent crime rate is five times greater than the national average of 382.9, securing Detroit as the most dangerous city in the country.
Crime rates are an extremely reliable way to determine the safety levels of a city or state. Crime rates give an accurate depiction of crime and can be used to determine crime data for individual neighborhoods. When determining whether Boston is a safe city, crime rates give valuable insights into the inner workings of the city.
Violent Crime Rate in Boston
Boston has a population of 685,094 (as of 2017) and incurs 19 million visitors every year. Boston sees 655 violent crimes per 100,000, making the city less safe than 83 percent of US cities. The violent crime rate in Boston is nearly double the national violent crime rate. People in Boston have a 1 out of 153 chance of becoming a victim of crime, compared to a 1 in 296 in the state of Massachusetts.
The murder rate in Boston is 8.0 per 100,000 inhabitants, compared to the national murder rate, which is 5.0 per 100,000 inhabitants. Crime in Boston is often dangerous and violent. Murder, rape, and assault are fairly common (if you find yourself in the wrong part of town at night).
To enforce laws against crime, the Boston Police Department has 2,015 police officers and 808 civilian members. The patrol covers over 90 square miles and works to protect every inch of the city. Law enforcement is aware of the crime issue in Boston and hopes to decrease crime levels over the next several years.
According to the Boston Globe, crime in Boston has increased slightly in the year 2019. However, the Boston Globe reports the "lowest crime rate in history for four consecutive years." This means that, although the crime increased in 2019, crime still remains lower than crime rates seen in 2015.
Property Crime Rate in Boston
Property crime in Boston is 2,016 property crimes per 100,000 inhabitants, surprisingly lower than the national average, which is 2,200. However, Boston has nearly double the number of property crimes compared to the state of Massechettes that has a property crime rate of 1,263 crimes per 100,000. While in Boston, there is a 1 in 49 chance of becoming a victim of property crime.
Theft is the most common type of property crime, with over 12,000 thefts reported every year. Burglary is also high with over 2,000 burglars reported. Property crime in Boston, though lower than the national average, is still significantly high. Due to high levels of property crime, homeowners and residents of the Boston area should protect their homes to ensure the safety of their family members.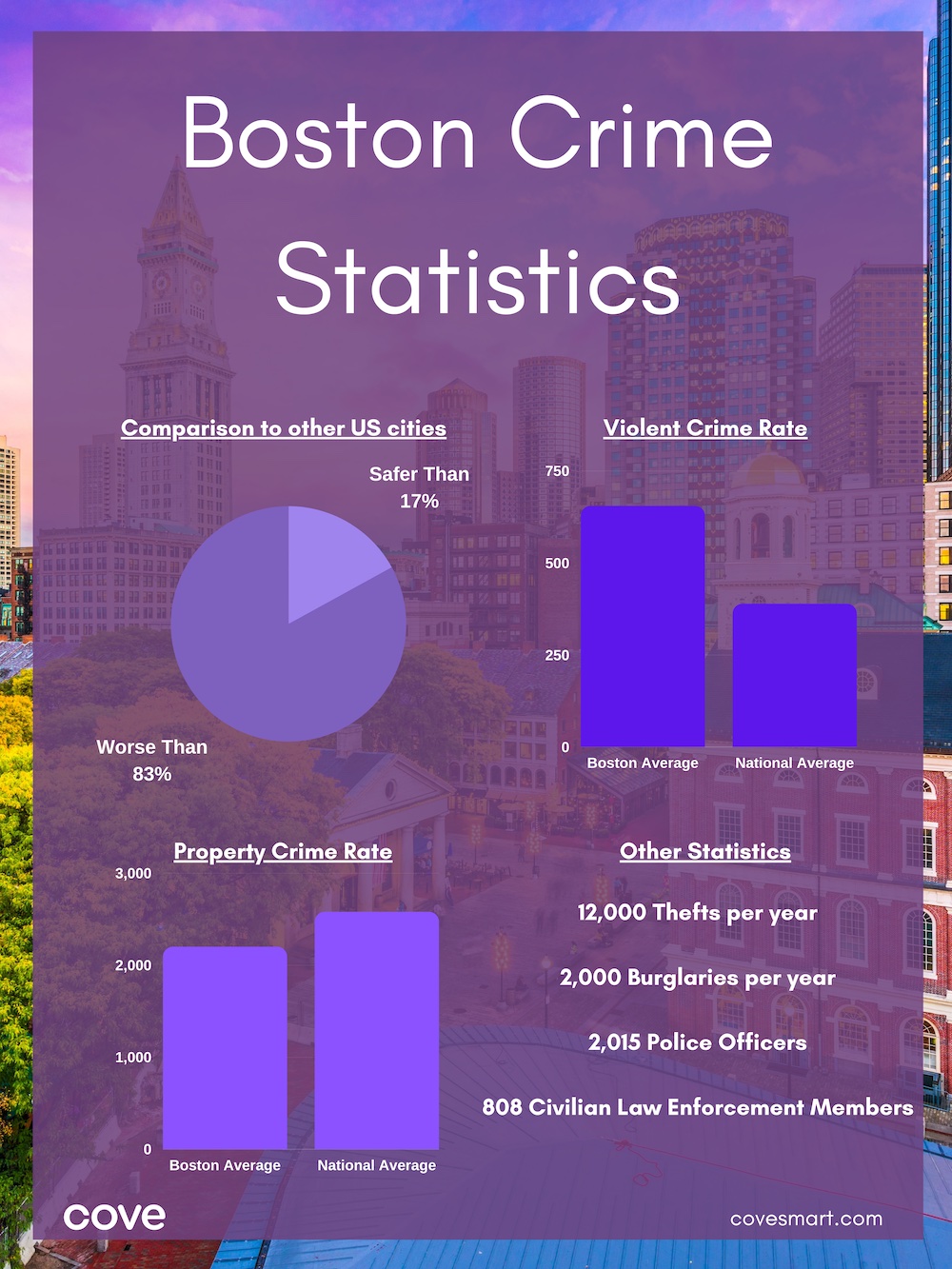 How to Stay Safe as a Homeowner in Boston
Homeowners in Boston should be aware of property crime and the risks of burglary. In Boston, there are 1,853 reports of burglary and 1,172 reports of robbery. Residents should do their best to protect their homes and their families from being victimized by burglars and home intruders.
Home intrusions are common in Boston. On February 19, 2020, a naked man was reported entering a home in the Boston area. The homeowners stumbled onto the man, who was standing in the kitchen making scrambled eggs. According to the news report, "three people woke up at their home around 7:30 a.m. and heard banging and yelling in the kitchen." When they walked out to see what the commotion was, there were pantless strangers making eggs, and eating flan. Although this situation is comedic in hindsight, situations like this one can become dangerous very quickly.
To prevent home invasions and burglaries, here are five ways to keep your home safe in Boston: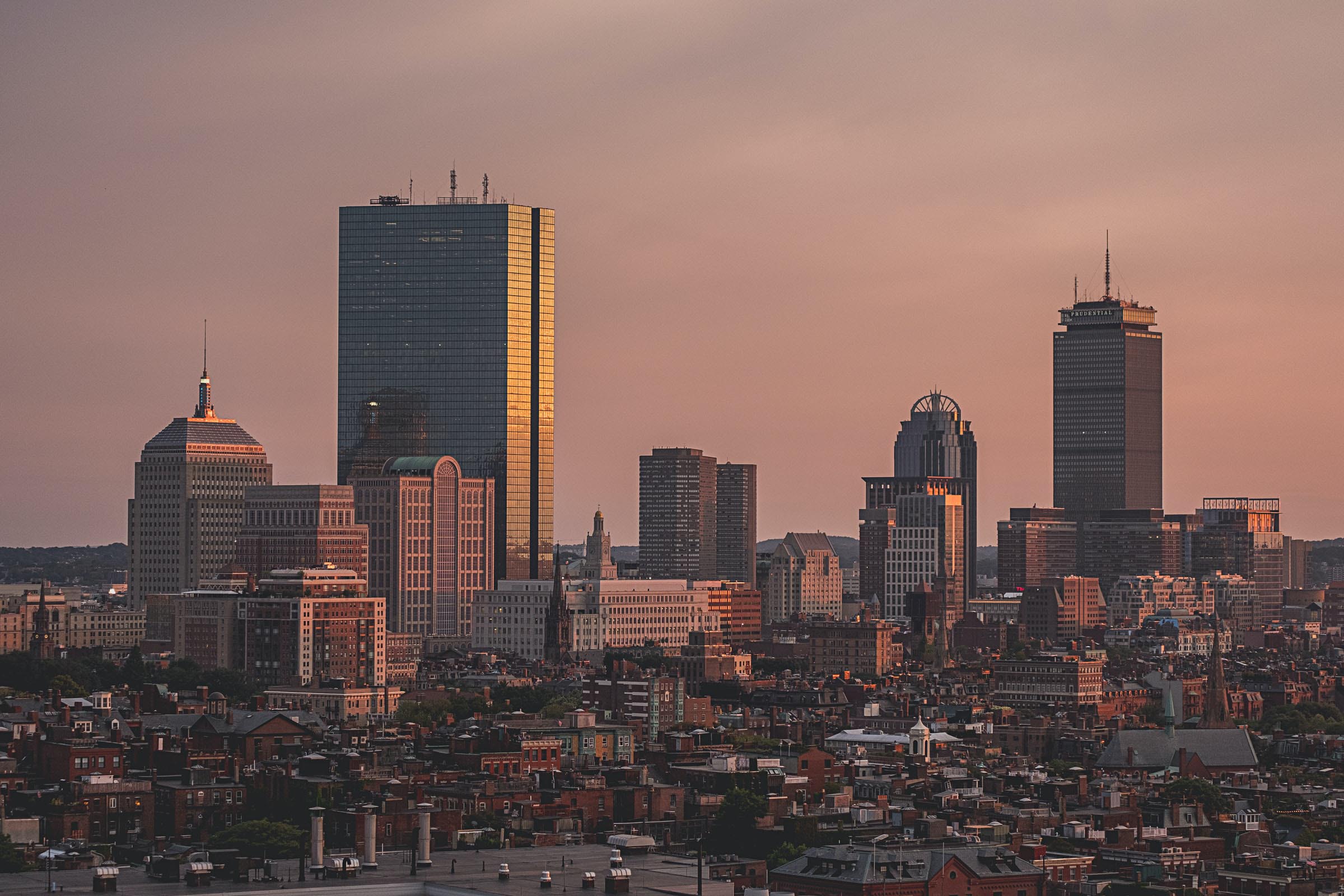 1. Install a Home Security System
Home security systems are the perfect tool to protect your home. Home security systems include indoor and outdoor cameras, door alarms, window sensors, and motion sensors. Some home security systems also include smart fire detectors and flood sensors to fully protect the home. There are a variety of benefits to having a home security system, including increased safety and protection.
Living in Boston is already expensive, with some of the highest housing rates in the nation. Because housing rates are so high, affording a full wired security system isn't feasible for most homeowners. To help Boston residents better afford security systems, Cove Security has created the perfect security system for city dwellers. Cove Security is a Utah-based company that offers wireless DIY security systems to Boston homeowners, business owners, and renters. For 15 dollars a month, residents can have full home security systems with indoor security cameras, motion sensors, door and window sensors, and more.
The purpose of having a home security system is to have protection. A study conducted by The University of North Carolina at Charlotte proved that burglars are deterred by home security systems. Over 60 percent of burglars will completely avoid targeting a home that has an installed home security system. Another 80 percent of burglars will run as soon as the first home security alarm is triggered. Because home security systems are so effective at deterring burglars, they are considered the best way to protect homes.
Some home security systems have a backup battery that will make sure the system continues to function even in the event of a power outage but not all of them. In the unusual chance that you might be with power for an extended period of time, consider purchasing a backup generator to keep your security system active for even longer.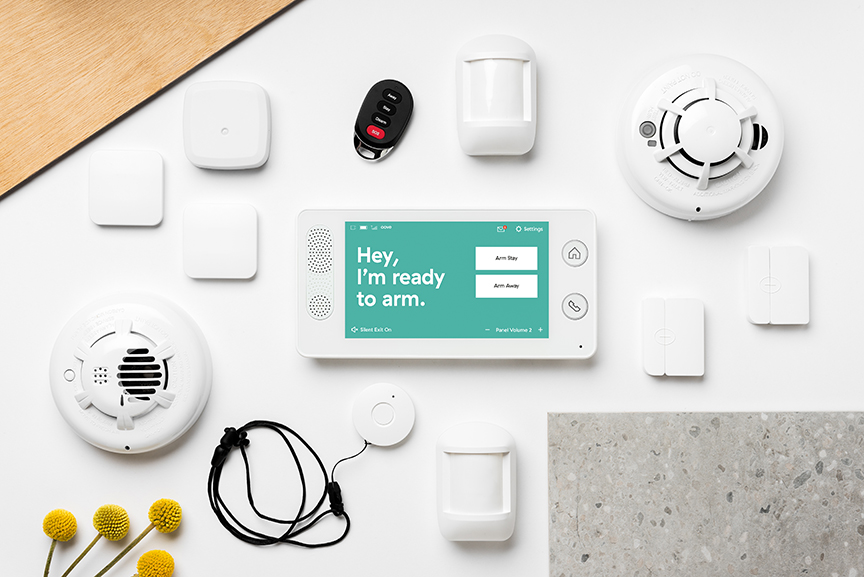 2. Lock Your Doors
According to surveys, 7 percent of Americans never lock their doors, and 40 percent of Americans only sometimes lock their doors. When a resident leaves their home unlocked, it opens their home to the possibility of home intrusion. According to reports, 30 percent of burglars break into a home by simply walking through the front door because the homeowners didn't lock the door.
There are two easy home devices that can help to better protect your doors. The first tool that you can use is a smart lock. Smart locks can be added separately to a home security system. A smart lock is used to ensure that your doors are always locked. With the smart lock app, residents have remote access to their doors, allowing homeowners to lock their doors from their phones. Another device that can be used is the door sensor. The door sensor acts as a double lock. The alarm is triggered when the door is opened. If you're worried about burglaries getting in through your front door, install either a smart lock or a door alarm.
Locking your doors is easy, inexpensive, and habitual. Homeowners can easily make locking doors into a life-changing habit.
3. Lock Your Windows
Even if you lock your doors, but leave your windows open, burglars will still have direct access to the inside of the house. Twenty percent of burglars enter through the window. To better secure your windows, you should get the locks on the windows replaced with more secure locks. Security locks on the windows will stop burglars from gaining access to your home. You should also consider replacing the window glass with shatter-proof glass or install security bars over the outside of the windows.
For better home security in Boston, secure your windows. When evaluating your home security risks, your windows should never be overlooked.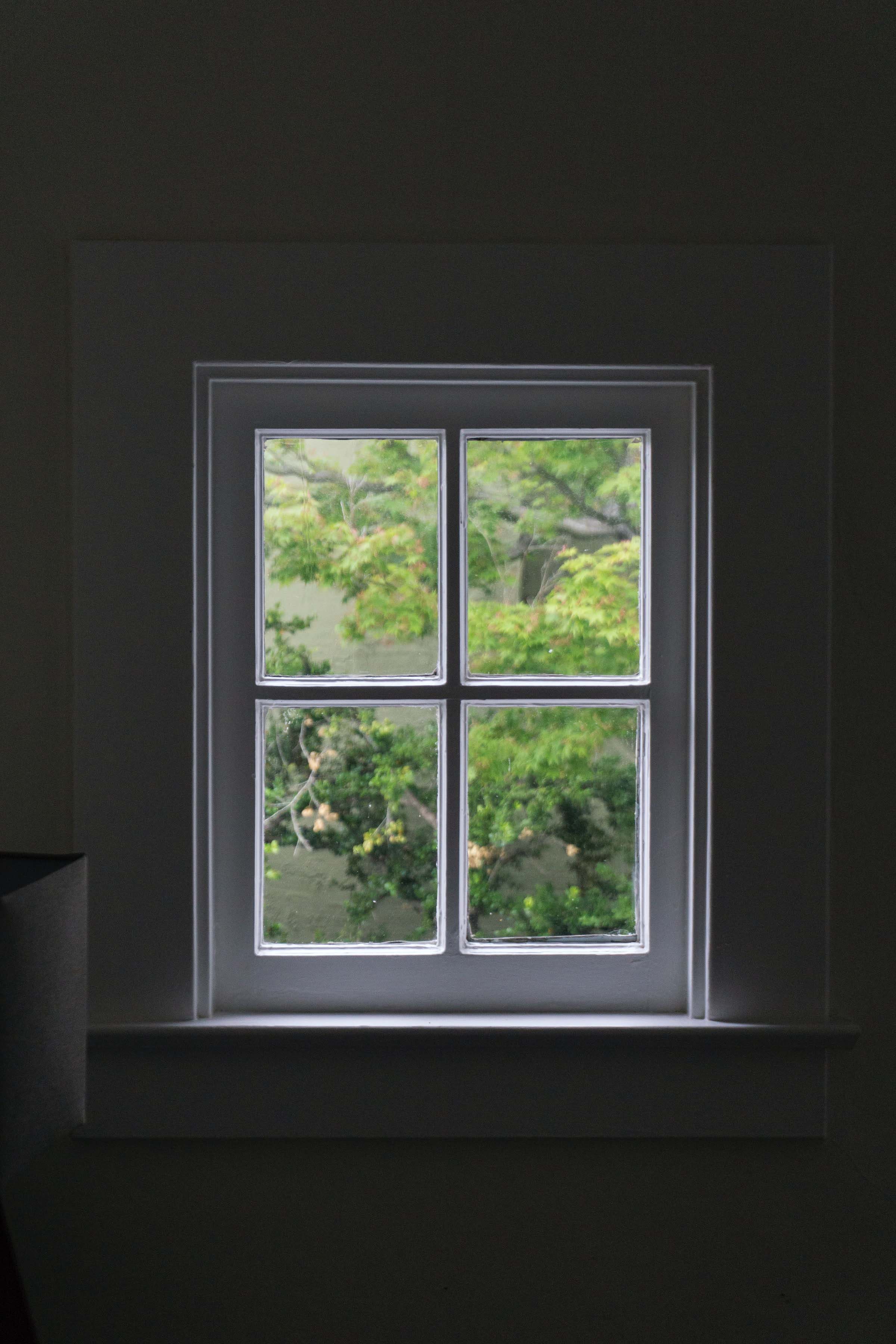 4. Improve Outdoor Lighting
Outdoor lighting has been a part of a constant security debate. Many studies are inconclusive about the benefits of having outdoor lighting on the East Coast. Some reports suggest that lighting has little or no effect on the crime rates in an area, while other reports claim that lighting has a huge impact on the crime rate. Because many studies have been inconclusive, not all cities recommend increasing outdoor lighting. However, a recent study conducted in New York City may prove that outdoor lighting greatly affects the number of crimes committed in an area.
The study was conducted by the Mayor's Office of Criminal Justice. It found that outdoor lighting can decrease crime rates by 39 percent. The study was conducted by surveying 80 communities in New York City. In half of the communities, new outdoor lighting systems were installed. The other half of the communities were left in darkness. By the end of 6 months, the data was collected and found that there was a significant decrease in crime in the communities with more outdoor lighting.
To improve your home security, we recommend that homeowners take advantage of outdoor lighting to make their homes safer. Porch lights, motion sensor lights, and security camera lights can help to prevent crime from happening around your home. However, it's important to note that outdoor lighting should not be used as a home's only form of protection. Lighting may decrease crime, but it is not able to prevent crime. Outdoor lighting should be combined with home security systems to get the most out of your home security.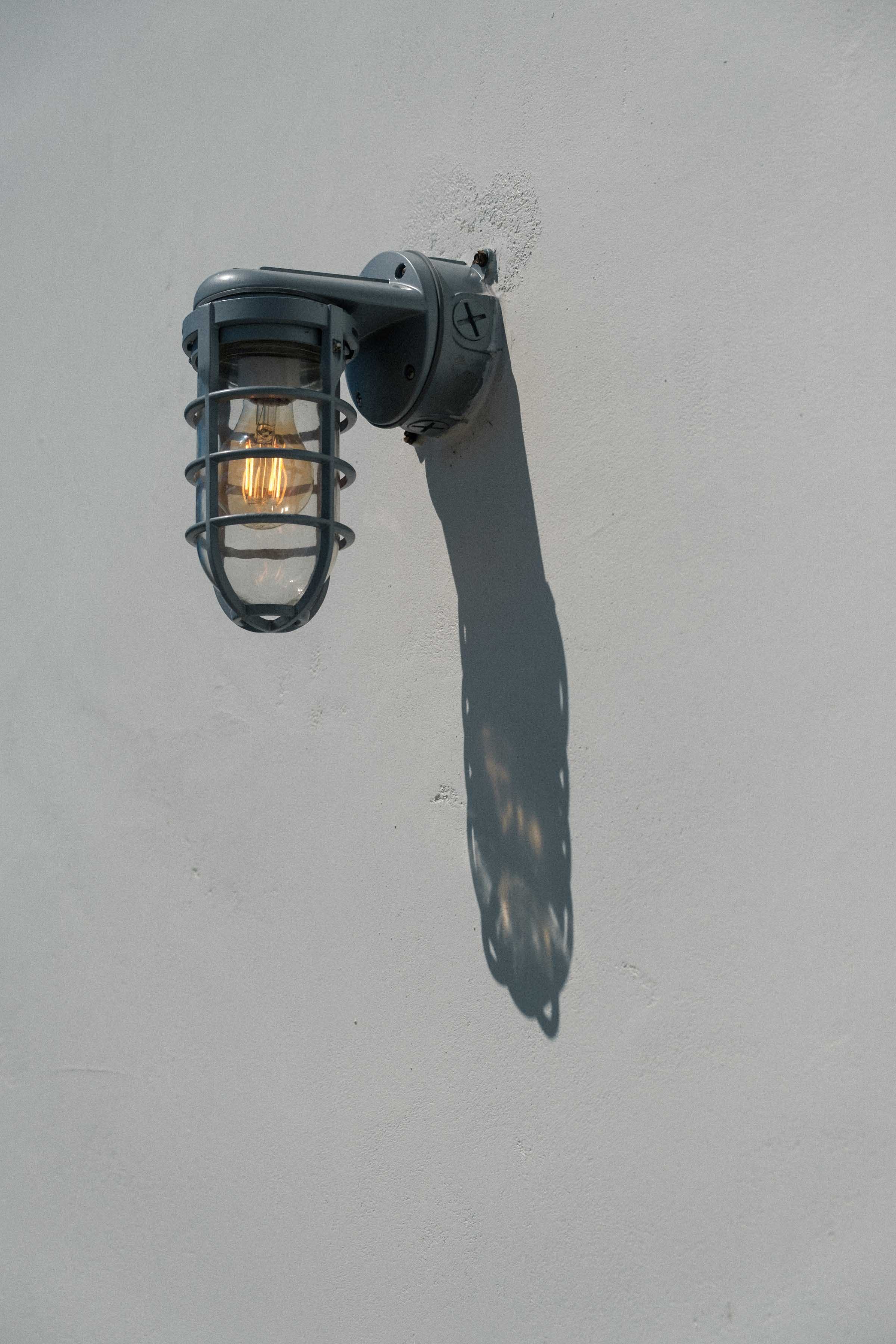 5. Choose the Right Neighborhood
Within Boston, crime varies drastically depending on the neighborhood. In some neighborhoods, crime is rampant. However, some neighborhoods in Boston are the safest communities in the state of Massachusetts. The best places to live in Boston are:
West Roxbury. This neighborhood is known for being clean, safe, and secured. The crime rate in West Roxbury is only 1.9 percent. Charlestown. The crime rate in Charlestown is only 2.1 percent. It is one of the safest towns in Massachusetts. Jamaica Plain. The crime rate in Jamaica Plain has seen consistent drops since 2016. Now, the neighborhood has a low 2.3 percent crime rate.
East Boston. The crime rate in East Boston is 1.29 percent. The neighborhood welcomes people of all races and sexual orientations.
Hyde Park. This neighborhood is extremely safe, with a low crime rate of 2.4 percent. Hyde Park is the perfect place for all people in Boston.
Residents of Boston should avoid living in dangerous neighborhoods in Boston. Some of the most dangerous neighborhoods are:
Central Boston. Located in the middle of the city, Central Boston sees 1,597 violent crimes per 100,000 inhabitants. Residents should avoid walking around at night in Central Boston.
Roxbury. This area sees 103 percent more crime than Boston's average crime rates. In Roxbury, there are 1,264 violent crimes per 100,000 inhabitants. This is an area where residents should avoid living.
South End. This neighborhood sees 51 percent more crime than the rest of Boston. There are 940 violent crimes per 100,000 people. This area should be avoided by residents and visitors.
Mattapan. Mattapan is an extremely dangerous area of Boston, known mostly for shootings and high numbers of gang members. With high levels of violence and fatal shootings, residents should avoid this part of town. South Dorchester. South Dorchester has seen a high percent increase in crime over the past several years. Many police attribute the high crime rates to a higher number of criminal cases that filed every year.
Homeowners will be safer if they live in an intrinsically safe neighborhood in the Boston area.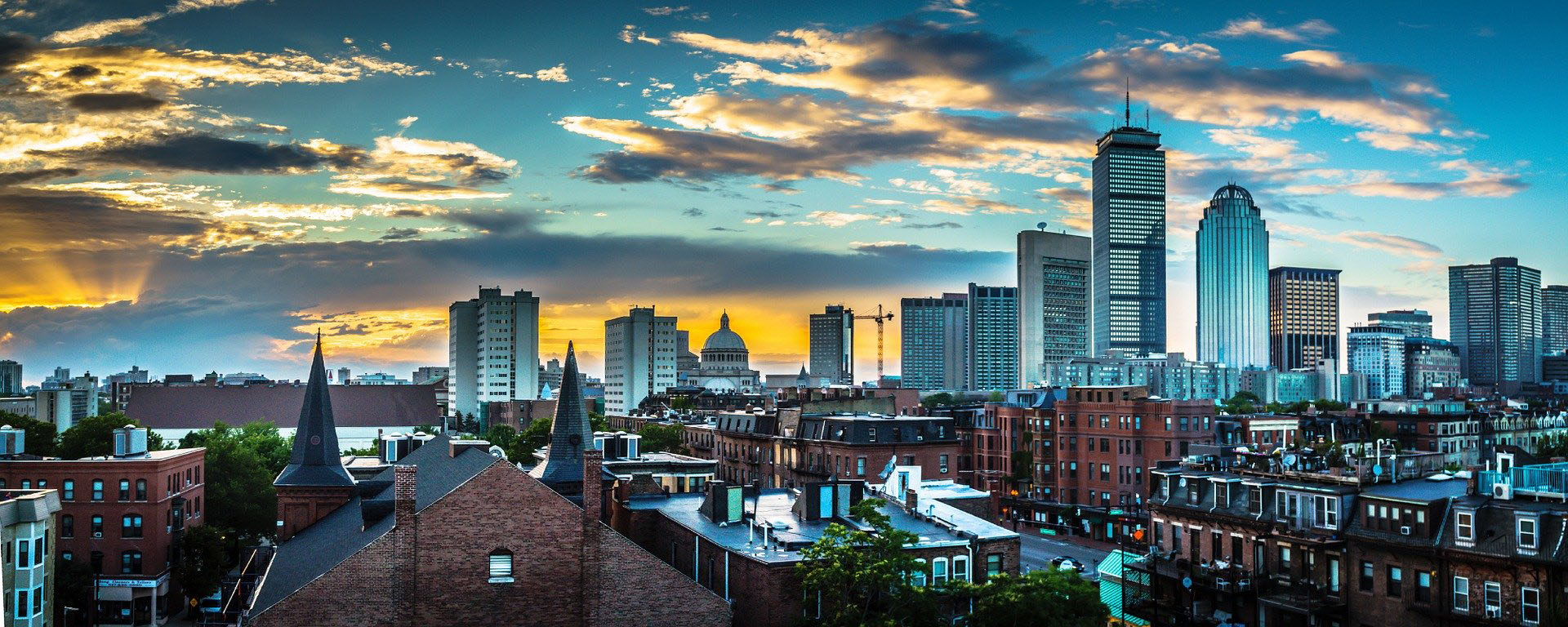 How to Stay Safe as a Visitor in Boston
Nearly 19 million people visit Boston every year. During summer, the streets of downtown Boston are packed with tourists looking to tour Harvard University or take pictures with the Bunker Hill Monument. Boston has over 50 historical sites that are worth visiting, making Boston one of the most visited cities in the world. However, since Boston has high crime rates, it's important that visitors and tourists are safe while in the city.
Here are five tips to keep tourists safe while visiting Boston:
1. Don't Go Out After Dark
For tourists, going out after dark can be dangerous. Although petty crimes and small thefts are common during the day, violent crimes are common at night. Many tourist-centered websites recommend that visitors turn in for the night a few hours after the sun goes down. If you feel the need to go out at night, try to stay in areas that are well-light and well-populated. When walking at night, stay away from small alleyways and dark corners of town.
2. Travel in Groups
One of the best things you can do as a tourist in Boston is to travel with a group of people (groups should be larger than to people). Studies have shown that thieves and muggers are less likely to target people who are walking in groups. Typically victims are chosen because they were walking on their own, away from the social group. Muggers also look for "prey;" those who walk defeated and will be unlikely to fight back. When walking through a city, walk with your back straight and look ahead. If possible, make eye contact with the people you pass on the streets. You are less likely to become a target of violent crime if you are confident.
3. Carry Pepper Spray
To better protect yourself in the case of an emergency, always carry pepper spray. Pepper spray is a non-lethal and inexpensive security tool that can be used to protect yourself in a dangerous situation. Nearly half a million women are victims of violent crime in cities every year; a simple can of pepper spray and change those statistics and help women to feel safer walking in Boston.
When a victim uses pepper spray on an attacker, the attacker will have the following symptoms: Extreme eye pain Excessive eye watering Trouble breathing Coughing Inability to speak Pepper spray can be used more than once, making it a useful and cost-effective safety device. In nearly 90 percent of violent situations, pepper spray has given the victim time to get away from the attacker.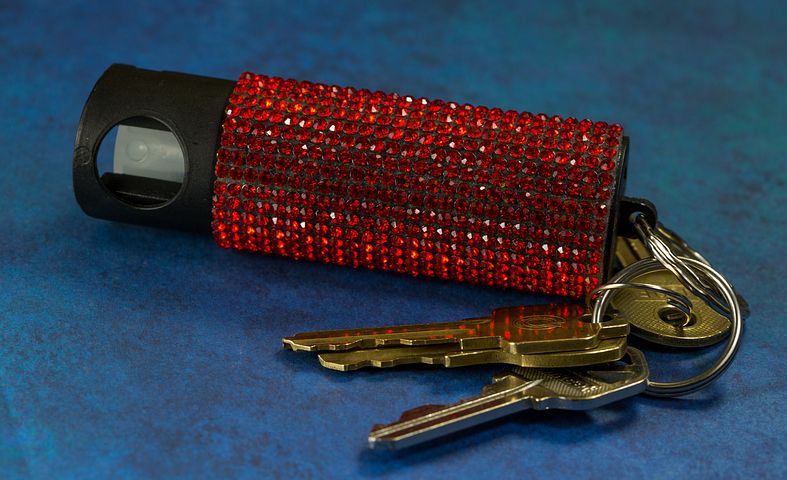 4. Lock Your Airbnb Door
Airbnb has become an increasingly popular way for tourists to travel. Airbnb is a website that offers a room (or house) and is rented out online. The renter can choose how long they need to stay. Usually, using Airbnb is less expensive than staying in a hotel—which is why Airbnb is so popular among travelers. However, although using Airbnb is the best economical solution for your wallet, it might be the more dangerous option.
With an Airbnb room, you never know who will have another key to your room. This means that simply locking the door will be ineffective. If you are staying alone, or with a small group of people, Airbnb might expose you to a dangerous situation. To make your Airbnb safer, carry a portable lock. A portable lock is a small tool that can be attached to any door handle. The device acts as a second lock for any door, making the door more secure.
5. Don't Show Wealth
One of the most important tips for travelers in Boston is to hide your wealth. Often, residents assume that tourists are wealthy, making tourists the main target for pickpockets and muggers. Pickpockets target tourists because tourists often carry large amounts of cash in their wallets to spend on vacation activities.
To avoid becoming a target, travelers should do their best to blend in with the people around them. Don't wear expensive jewelry and carry bags with security zippers. Travelers should take precautions to avoid being pickpocketed.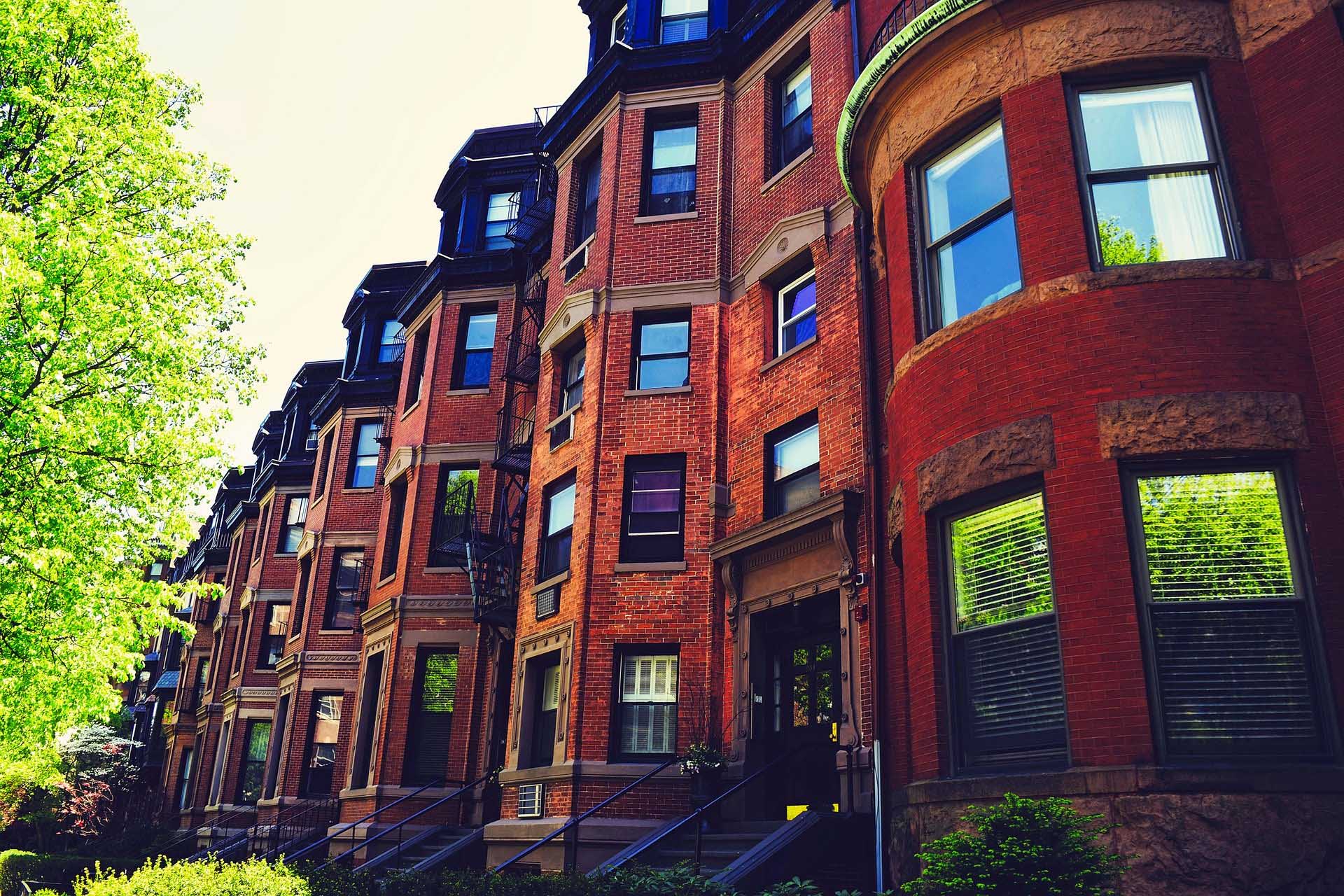 Is Boston a Safe City?
Boston is not a safe city. Per square mile, Boston has significantly higher crime rates compared to the national average. The national average crime rate, per square mile, is 31.1 crimes. Boston experiences 399 crimes per square mile.
However, although there are high levels of crime, the average resident or traveler should not feel unsafe while visiting Boston during the day. If residents and tourists are smart about being in the city, they shouldn't experience violent crime or property crime.
Some areas of Boston are considered extremely safe. However, since many parts of the town are extremely dangerous, those in Boston shouldn't let their guards down.
---
Ready to get started?
Take this short quiz to build your customized system today!
Takes less than a minute
---