Home Safety
, Cost and Savings
Home Security Oklahoma City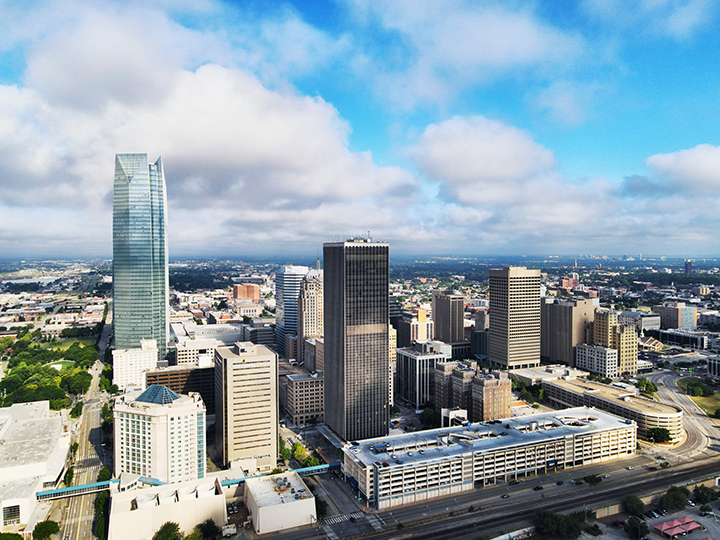 Are you interested in purchasing a security system? Do you live in Oklahoma City? Are you planning on moving there sometime soon? This post will tell you everything you need to know about the best home security companies, security regulations, and other important parts of having a security system in "OOOKLAHOMA, WHERE THE WIND COMES SWEEPING DOWN THE PLAINS." Additionally, this post will provide information about the kinds of equipment that might be best for your individual circumstances.
Things to Know About Oklahoma City
Oklahoma City is located in the very center of the United States. This great city is known for its surrounding plains, crazy weather, and a social media guru named Tim (he is a security guard at the National Cowboy & Western Heritage Museum).
Oklahoma City's population (for the metro area) is about 650,000 people, making it one of the larger cities in the Midwest. This city began in the late 1800's when the U.S. gave permission for settlers to take over the land. The initial land rush consisted of around 5,000 people, all anxious to get their hands on opportunity. They established themselves on around 400 acres of land. Over the course of only 20 years, the population grew from 5 thousand to over 64 thousand people.
Today, Oklahoma City's main industries include aviation and aerospace, health care, and weather (due in large part to the incredibly diverse landscape and history of large storms like tornadoes). If you've ever seen the movie Twister, it is set within Oklahoma for this reason. Outside of Oklahoma city itself, agriculture is another large industry within the area. Farmers in Oklahoma produce large amounts of many different crops, including cotton, corn, and wheat. They also work with cattle, pigs, and poultry.
Crime in Oklahoma City
Crime in Oklahoma City, as in many large cities, is well above the national average. The violent crime rate in Oklahoma City is 8.75 per thousand residents. In other words, if you live in the city, you have about a 1 in 114 chance of becoming a victim of a violent crime. Violent crime is defined as any crime that causes physical harm to a person. Violent crimes include assault, rape, murder, and robbery (burglary with intent to harm).
The property crime is much higher, at around 40.8 crimes per thousand residents. This means that you have about a 1 in 25 chance of becoming a victim of some kind of property crime. Property crimes include trespassing, burglary, vandalism, etc., without intent to physically harm someone. This property crime rate is almost twice as high as the national average within the United States.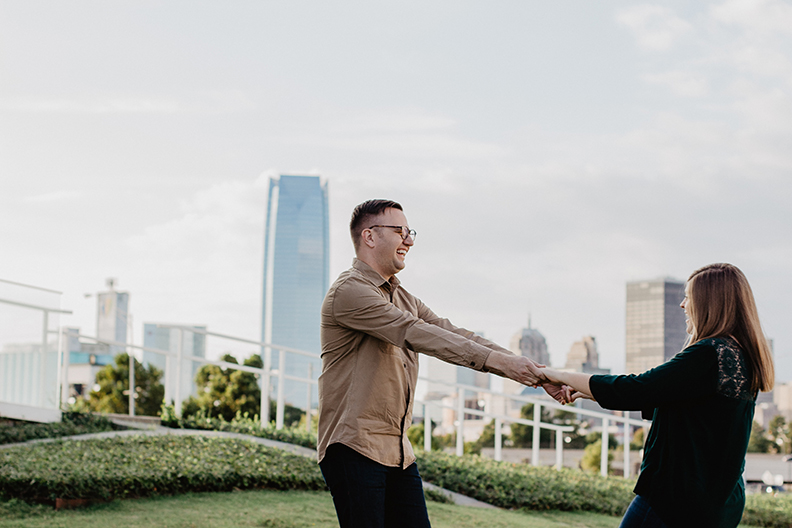 Home Security Systems OKC
So what can you do to protect yourself and your family from becoming a victim of property or violent crime in Oklahoma City? Well, you should be sure to take proper precautions when going out alone (more on this later) and you might consider looking into purchasing a home security system.
The home security industry is as old as the city itself. Early Oklahoma settlers would have had locks on their doors and dogs to act as an alarm against intruders and to protect any livestock on the property. Today, dogs can still be a useful part of home security. In fact, many studies indicate that a loud dog can be just as much of a deterrent for burglars as a full-on alarm system.
Even if this is the case, it is advisable to still have some kind of security or monitoring system in place to protect your pets while they work to protect you. If you do purchase an alarm system, you should be aware that you will also need to purchase an alarm permit from the city. This permit allows up to 3 false alarm triggers in a year, before you are fined. You also cannot rig up "excessive" alarm technology, so be aware of what counts as excessive.
So what home security system should you choose? Well, you have several options. And it depends on the kinds of technology that you are planning on using.
The Two Kinds of Home Security Systems OKC
There are two basic divisions in the home security industry. The first division is traditional home security. This kind of home security generally incorporates a contract of 3- to 5- years. Many times, these systems are sold by door-to-door salesman, and they often require a technician to install. Wired systems are more difficult to install than wireless systems, and can often become unreliable in the face of environmental adversity. Most of these systems do require an installation fee, although some are now offering a self-installation option.
The second division of home security is DIY home security. This kind of security is rising in popularity due to its impressive flexibility. Installation of many DIY systems takes less than a half hour to complete. DIY systems are ideal for people in renting situations, or for those who move fairly often. With most DIY systems, you will not need to drill any holes in your walls. And especially with Cove's security system, ease of installation is ensured by our easily-removable adhesive strips on the back of each sensor.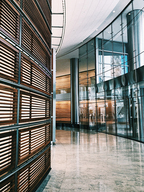 Good Traditional Options
Most people are fairly familiar with ADT monitoring systems. While this post will discuss ADT's systems, we will also jump into several other possible security companies for you to look into.
ADT
ADT has been around for a very long time, and is a popular home security choice in Oklahoma simply due to name recognition. ADT is a good company, but before you commit to them, do your research to see if you can find a better deal. They do have good-quality basic home security equipment.
Like many home security companies, ADT requires a credit score report. If you have bad credit, you may not qualify for an ADT system.
ADT has a few basic elements:
Keypad: Instead of a voice-activated or touchscreen central panel, ADT sticks to the classic keypad design in order to call authorities and arm the system.

Security Cameras: ADT has two security camera options. One camera is indoor, the other is outdoor with night vision.

Door and Window Alarms: ADT makes sure to include this basic element of home security so you'll know right away if someone is in your home.

Smoke Alarms: ADT's only environmental detector. Monitored smoke detection can save your life.
ADT charges $36.99-$52.99 a month for equipment and monitoring costs, depending on if you purchase your equipment outright or choose a financing option, and depending on the level of monitoring you need. ADT charges an installation fee of $99.00. All in all, ADT Is a decent option for a traditional home security system that doesn't rock the boat too much.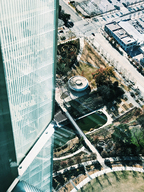 Alder
An alternative to ADT in the traditional home security market is Alder Home Security. Alder has been around since the early 2000's and does quite a bit of business in the midwestern and southern United States.
Alder does not have a minimum credit score requirement to receive the service. Monthly monitoring costs at Alder generally run around $34.99 per month, although you should call to get a quote to find out for sure. There are no hidden fees and the contract lasts 3 years, or 36 months. Thus, you are likely to spend about $425 a year in security costs, which is slightly cheaper than ADT. Professional installation costs extra, but the DIY installation option is a quick way to cut costs.
Alder's home security system incorporates a few important elements:
Touchscreen Control Panel: Like the monitoring keypad of the ADT system, this is the command center of the system.Your security system is backed up to a 4G cellular network, so you won't have to worry about anyone shutting it down from outside, and the system also incorporates backup batteries in the case of a power outage.

Keyfob and Mobile App: These allow you to arm and disarm your alarm system from outside your home.

Fire, Carbon Monoxide, and Flood Alarms: Like ADT, Alder offers fire alarms integrated into the system, but they also offer integrated flood and carbon monoxide detection. The flood sensor will notify you when there is standing water in your home, which can be especially helpful in a place like Houston.

Door and Window Sensors: These sensors essentially consist of a magnetized system that notices when doors and windows have been opened. When your system is armed and people shouldn't be coming and going through your home, you'll know.

Motion Sensor: These detect motion within 45 feet of the sensor, with a 90-degree viewing angle

Security Cameras: Alder utilizes Kami's outdoor security camera to provide an expansive and reliable look outside your home. Alder's YI Indoor camera is even smaller and more discreet than the outdoor camera.

Medical Pendant: Alder's medical pendant provides the peace of mind you need regarding your loved ones' health. Simply press the button in case of a medical emergency, and we'll rapidly send the authorities to your home.
Alder is a good and flexible option for traditional security, but you should stay aware of the contract terms and fees. On the bright side, Alder does offer a money-back guarantee within 30 days of purchase.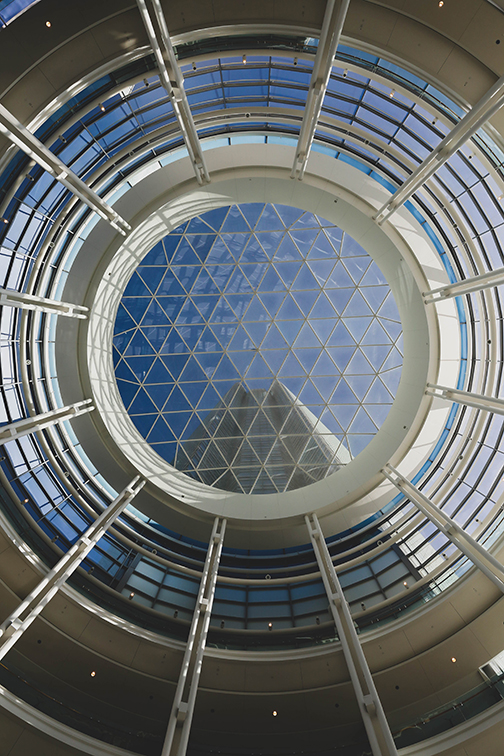 Good DIY Home Security System Options
DIY home security options are generally much less contract-based than other options, although you will still have to pay a fee if you want professional monitoring. If the DIY home security approach sounds a little better to you than the traditional approach, you might want to look into one of the following options:
SimpliSafe
SimpliSafe is a home security brand that has been around for a long time and has been working to overcome a debacle from a few years ago. Initially, SimpliSafe's data had no encryption, which made their system incredibly easy to hack. As a result, SimpliSafe has overhauled their production. SimpliSafe's biggest strengths are its price and its ability to integrate with smart home automation systems like Google Assistant and Alexa.
The cheapest package offered by SimpliSafe is $229, and packages can run up to $489.
The cheapest bundle offered by SimpliSafe includes:
1 central hub
1-2 entry sensors
1 motion detector
This package would work well if you live in a small apartment, but if you live in a larger home, you may want to add more elements. One of the biggest downsides of a SimpliSafe package is that you have to buy the camera separately. The camera is called a SimpliCam, and costs $99.
If you decide to purchase a SimpliSafe system, you should keep monitoring costs in mind. There are two monitoring options available: one for 15 dollars a month and one for 25 dollars a month. The cost difference covers the level of monitoring (self-monitored or professionally monitored).
Nest
Nest is Google's answer to the DIY home security market. Because of Google's popularity, Nest gets a good amount of exposure. Nest is able to integrate with home automation systems including Alexa and Google Home. Compared to SimpliSafe and Cove, Nest has significantly higher equipment costs, starting around $399. Nest does have a few high-tech features not offered by most home security companies, though. This includes a smart thermostat and smart locks to be placed around the home. Monitoring costs range from 5-30 dollars per month depending on the system.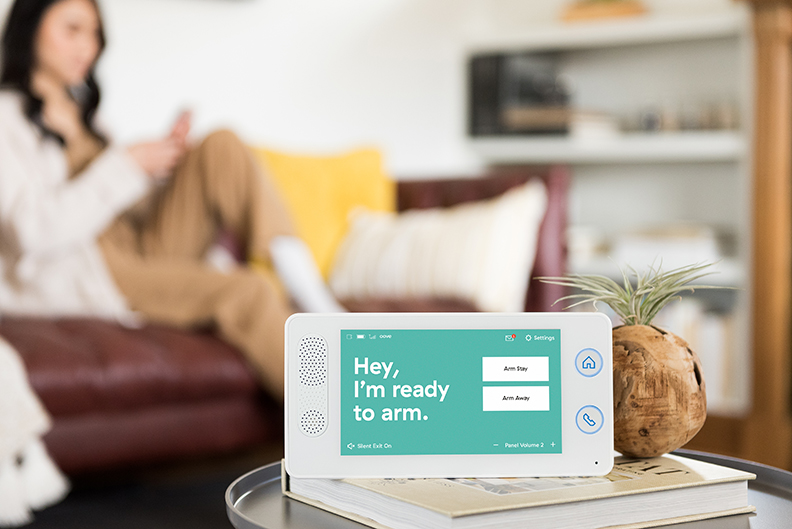 Cove
Cove is a perfect DIY home security system on a budget. Cove's biggest perks come from its customer service and professional monitoring team.
Cove's biggest strengths include our home automation capabilities, inexpensive pricing, and customer service. When you order a Cove security system, it will ship within 1 business day. The system will reach your home 3-5 days after you place your order. If you don't receive your system on time, you can call our customer service team, and they will do everything they can to get it to you as quickly as possible. If you decide you don't want a security system anymore, no problem. Our 60 day money-back guarantee means you don't have to worry about commitment before you're ready.
Cove does not require a contract or a credit score check. We believe that your home security should be on your terms, not ours. When you purchase a Cove system, you can choose between set package options or a customized package of your own making. The set packages range in cost from $229-$389, with a $0 down option also available. If you don't like these packages, you can choose from the following elements as you create your own system.
Cove's monitoring fees range in cost from 15-35 dollars a month. If you decide that you'd rather monitor the system yourself, no problem, but professional level monitoring is always an option for your home.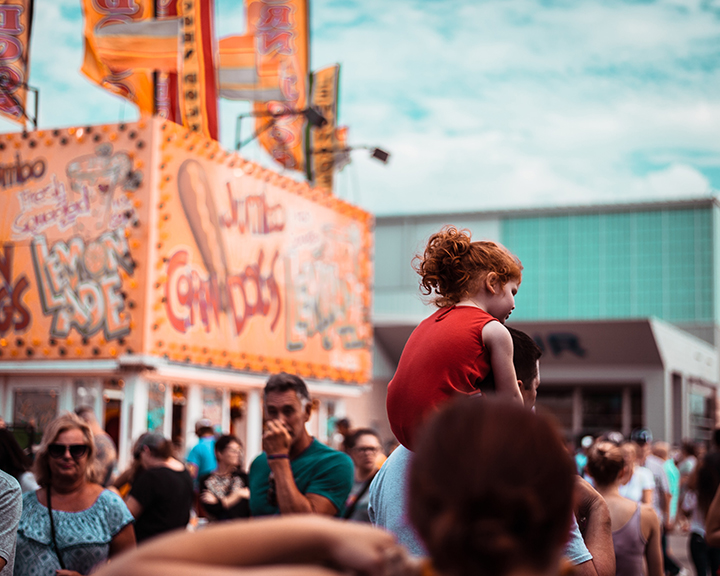 Other Security Tips
Hopefully the information provided in this post will be helpful for you as you are trying to find a good system for your home in Oklahoma. Briefly, before this post wraps up, here are a few other security tips that are unrelated to property crime, and more related to violent crimes.
First, try to stay out of the streets as much as possible when it is dark outside. An important principle in bigger cities is the idea of "herd security." Essentially, when there are lots of people around, watching the streets, there are many more people to help stand up to possible criminals. When it is dark outside, or you are wandering alone, it is much easier for potential criminals to sneak up on you. If you do need to venture out at night, it might be prudent to purchase some pepper spray.
Keep your phone battery charged at all times. This is something we often forget that can play into security. If you have a cellphone on hand and are put in a violent situation, you are able to contact the authorities more quickly and get them to the scene of the crime.
In the realm of weather security, it's important (especially for Midwesterners, with our strange fascination with large storms) to listen to weather alerts and obey the recommended course of action. For example, in the Midwest, if the tornado sirens go off, you should immediately get to your basement or storm cellar. In the case of a flood, evacuate while you can.
These may seem like basic security tips, but at Cove, we really do care about your full-life security. That means that we want you to be protected whether you are at home or out in the world.
---
Ready to get started?
Take this short quiz to build your customized system today!
Takes less than a minute
---