Home Safety
, Cost and Savings
Home Security Systems Phoenix Arizona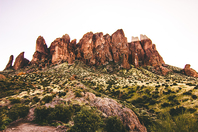 If you have seen even a small bit of national news, you know something big is going on with the United States at the moment. Protests in the streets (both peaceful and destructive), rioters raiding businesses, and police departments under threat of being defunded due to public pressure; it is a dangerous time. The residents of Phoenix have also suffered from this, both immediately when the riots began and intermittently since then. Combined with the threat of increased spread of Covid-19, there is no wonder that almost everyone is confused about how to make sure their families are safe.
Fortunately, the riots have been largely contained in the heart of Phoenix's downtown, and both rioters and the threat of increased viral infection have stayed away from the suburbs and neighborhoods surrounding the city. But the question remains: how do you keep your family safe from rioters and crime during such a chaotic time? The good news is that law enforcement continues to perform their duty to protect the people of Phoenix and the surrounding areas. Along with a determined police force, you have tools you can use to keep your home safe and secure even while it seems that the world is falling apart!
Home security, and a home security system in particular, can help keep your family safe. It may sound like an expensive investment, but truth be told, there are many aspects of a home security system that are not only affordable but an effective deterrent against crime. Here are many of the options you have to protect your property and the ones you love.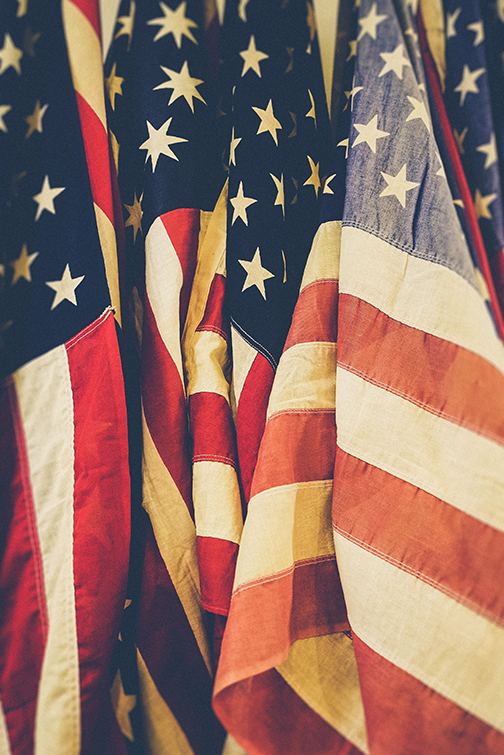 A Home Security Provider You Can Rely On - Alarm Companies Phoenix
An important distinction in home security and home automation is the difference between total home security and DIY security options. You can create a security system all your own DIY-style, but if you want complete security, there exist companies that can give you a total home security package that will cover every aspect of your home's defence from crime and invasion. This may include professional installation by a trained technician, 24/7 monitoring, and different qualities of customer service should you have any questions.
We will compare the companies you have access to in Phoenix, Arizona, by sharing our highlights of each service, what makes each unique from the others, and then give you an idea of the types of technologies many of them offer to their customers. Not every security company is the same, but many do share the same types of hardware. You may find that while each company attempts to offer a complete and total security package, they still have specialties that can help you make the right decision for your home and family.
Protect America
Beginning as a small company in Austin, Texas in 1992, Protect America has grown to become a national company, serving all 50 states and protecting tens of thousands of homes. They offer a home automation package that provides security and protection at a decent price point without a huge initial investment.
Protect America's advantages are:
Pricing. Their pricing for landline security is only $19.95 per month, but for cellular, the pricing goes up to about $45-$50 depending on your location. If you choose the landline option, the price is hard to beat.
Protect America offers a lifetime warranty on all of their security and home automation equipment.
You can order a smaller security option online, but to get a broader selection, you must go through a sales representative. Their customer service and sales reps are not overly pushy.
Their initial equipment package is free, and with every tier of service, they include more devices at no cost.
Protect America's disadvantages are:
As a young company that offers DIY security products, there is no professional installation option.
Their trial period is very short, and all equipment must be sent back for a full refund.
Often difficult to cancel services, especially if you order through a sales representative.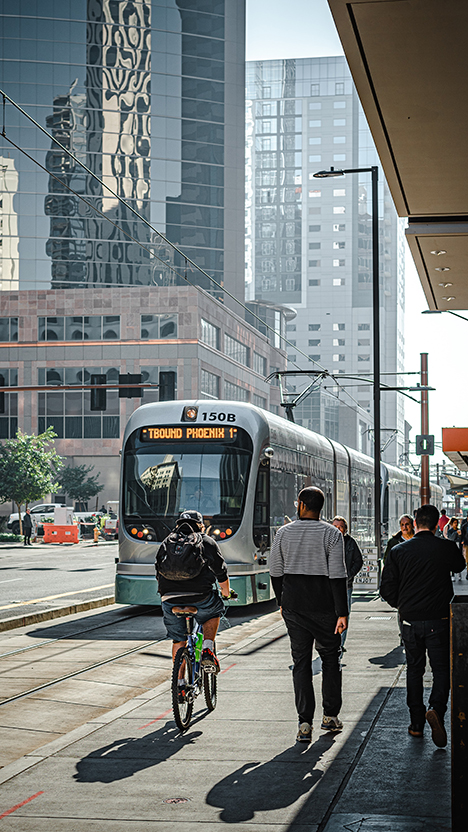 ADT Security
As one of the most trusted and recognizable security companies in the nation, ADT is a leader in protection and home automation services. They are so recognizable, you may have seen their blue-and-white signs on the lawns of thousands of homes in all fifty states. They are visible, but are they effective? Most reviews say they are.
The advantages of ADT are:
Professional installation by a technician on every home. There is no need to worry about DIY set-ups.
Their equipment package includes a robust collection that features camera technology, smart locks, and motion sensors.
Their reputation alone (specifically that blue-and-white sign on your lawn) is known to deter criminals.
They have multiple customer service centers to assist with home automation and alarm issues.
The disadvantages of ADT are:
ADT's pricing is more expensive than what other companies offer, even with landline connections. This includes expensive monthly additional costs for 24/7 monitoring. ADT requires long-term contracts starting at three years. The equipment offered by ADT is leased, meaning it must be returned if service is cancelled.
Vivint Home Security
Vivint Smart Home is a newer company, much like Protect America. Founded in 1999 in Provo, Utah, Vivint has over 1.5 million customers. You may have seen or talked with a Vivint representative going door to door during the summer; the power of Vivint is the ability to offer their services face-to-face with prospective customers. Vivint's ability to combine home security with home automation devices makes them a strong competitor in the market, even when compared to older and more experienced businesses like ADT.
The advantages of Vivint are:
Professional installation with every contract, meaning you won't have to worry about setting up your own equipment. The technician will teach you how to use your system once everything is set up.
State-of-the-art technology, all in a sleek package that is impressive to see.
Vivint allows you to purchase your equipment upfront or over a period of 48 months, meaning that even if you should cancel your contract with Vivint, you will still own the equipment and be able to use it to some extent.
Vivint includes integration with Amazon Alexa and Echo, featuring Z-Wave technology, or a wireless security system that connects all appliances.
The disadvantages of Vivint are:
Some components and equipment can be expensive, and their monthly rates are higher than some other companies, especially DIY-specific security options.
Very aggressive sales that can make it difficult to cancel services.
Vivint only offers a three-day return policy to try out their services and equipment should you not want to settle into a contract.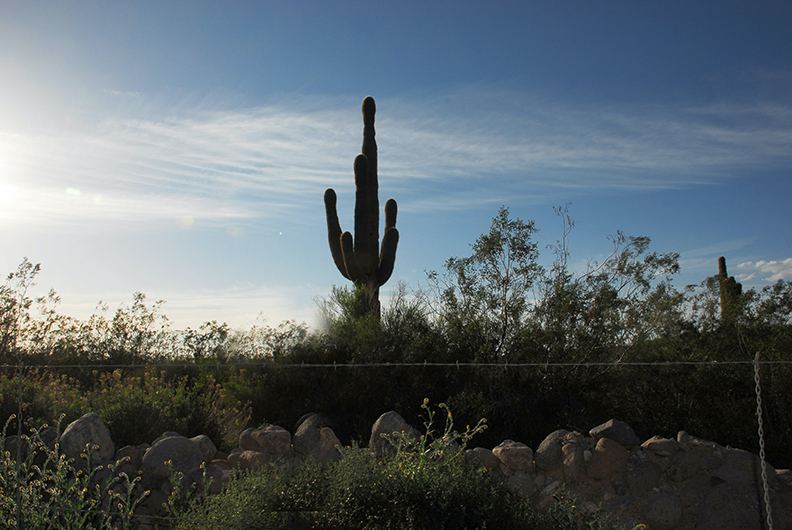 Alder Alarm Systems
Alder Security is a new company that was founded in Orem, Utah in 2008. Available in all 50 states, including Arizona, Alder has consistently been voted one of Utah's fastest growing companies. Their security systems and home automation are excellent, featuring everything you would need to make a home secure. They also feature one of the fastest 24/7 monitoring response times of any other company in the industry.
The advantages of Alder Security are:
The equipment you receive from Alder can be purchased. Once you finish paying for them, you will be able to use them if you should choose to cancel.
Alder does offer a DIY-installation option should you wish to avoid paying for a professional install.
If you move into a different home, Alder will come install a new security system, free of charge.
Alder is a great option for apartments and condominiums, as their system is non-intrusive and customizable for many different floor layouts.
The disadvantages of Alder Security are:
Alder does not have a return policy on their equipment or services. However, you have a right to rescission according to the U.S. government, to return their products after three days of purchase.
Alder does not offer services for landline connections, only using cellular or wifi-backups for alerts.
Alder's pricing is average for a security company, and does not publicly offer discount options. They also have aggressive sales, and there is no option for online purchase.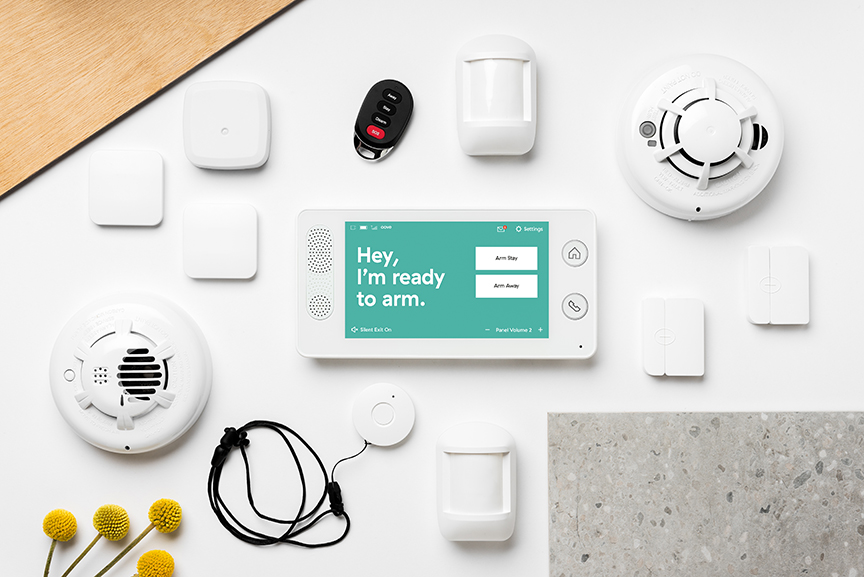 Cove Alarm Systems
The sole aim of Cove Security is to offer our customers the highest-quality home security equipment. Customizable for every room, Cove features a wide array of different tools for nearly every aspect of home protection. From our YI Cloud indoor cameras and intrusion sensors to our smoke and carbon monoxide detectors, you can select the hardware you need. Our professional monitoring ensures you and your family will be safe both day and night. And the pricing for our equipment and monthly subscription for monitoring is some of the lowest in the industry.
A few of the advantages you can expect from Cove Security includes:
Easy and do-it-yourself installation means you will have complete control over the set-up of your home security tools.
Cove offers a lifetime warranty of all of their hardware and requires on contract to sign up for professional monitoring.
Cove's home security can be connected to Amazon Alexa and Google Home for complete voice controls.
Home Security Phoenix - Standard Security Devices
The technology of home security continues to evolve. Cameras have been refined to display higher resolutions to capture more details of a crime in progress, and motion detectors have become an inexpensive solution to ensure the outside of your home is monitored 24/7. Even smoke detectors and carbon monoxide detectors have improved, now able to detect smoke and CO in different ways. Smart homes have made it possible to monitor an entire security system from a single device, and most systems even have smartphone apps that can alert you whenever your cameras or alarms pick up movement.
All of these devices combined can create a total home security system that will help alert you of potential dangers, allowing you to make the right decisions to keep your family safe. To give you a better idea of what each device can do, here are a few standard devices that a home security company would install.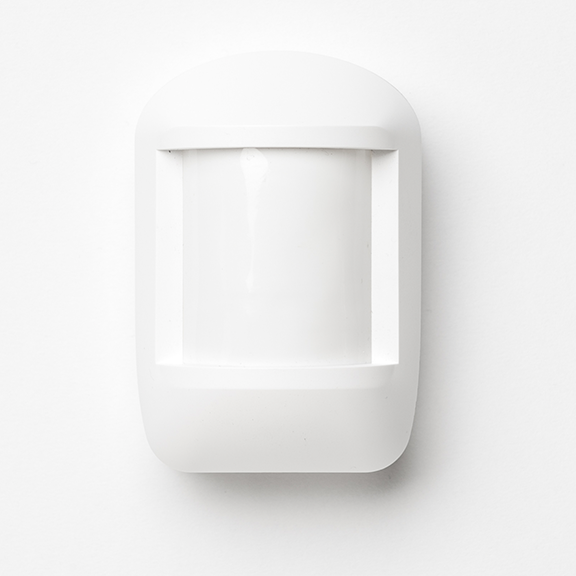 Indoor Alarm System
The first thing a security company will install is alarm monitoring. There are a few different devices that are installed to create the entire system. This includes interior cameras, indoor motion sensors, door and window frame sensors, and even sensors that can detect the sound of breaking glass. When activated, your alarm system will begin monitoring all of the entrances and exits of your home and provide automatic alerts should any of your detectors sense movement.
There are a number of alarm sensors you have the option of installing in your home, all organized in a wireless system. Cove Security's line of high-quality products include:
Door sensors: These magnetic devices come in two parts, each with a sideways facing magnet. One is installed to the frame of your door, usually the top where the sensor cannot be tampered with. The other is attached to the door facing the other magnet, making a nice snug fit of about half an inch or less between the magnet faces. The bond on these magnets is not terribly strong, but they do not have to be. Whenever the bond is separated by the door opening, it will alert the alarm system immediately. These sensors should be installed on all exterior doors, and may be installed on interior doors as well. For a great example of these, check out CoveSmart.com for our door sensors.
Window sensors: To be brief, these sensors function in the exact same way as door sensors, with two magnets sounding an alarm when separated. One half of the device is placed on the window itself (on the frame surrounding the glass pane, to be discrete) and the other on the metal frame. These can be placed vertically or horizontally. So long as the alarm goes off when the magnetic halves are divided when the window is opened.
Interior motion detectors: If you have seen exterior lights that activate when something moves across its path, then you know how these work! Available for ninety-degree corners or straight on, these motion sensors offer a surprising amount of detection distance. Install these inside of high-traffic or accessible rooms like living rooms and kitchens, or protect your bedrooms by placing a motion detector facing down the center of the hallway. Once the alarm is activated, the whole house will hear any intruder or burglar should they sneak around unannounced.
Glass break detectors: You would think yourself or your family members capable of hearing glass break in the middle of the night. And while that may be true, the majority of burglary attempts actually happen during the day when no one is home. A glass break detector is a small device you place near the center of your home that is manufactured to detect the frequency patterns associated with breaking glass. It doesn't matter if the intruder comes with a sledgehammer or a glass cutter, your detector will recognize the noise and alert your system.
Indoor motion-activated cameras. Utilizing infrared light, motion-sensitive cameras passively scan each room for any movement, night or day, and send you alerts should they identify anything.
If the thought of putting together your own customizable DIY security system intrigues you, consider checking out all of the equipment available at CoveSmart.com. Not only are our products affordable, they are professional-grade quality that will keep you and your family safe.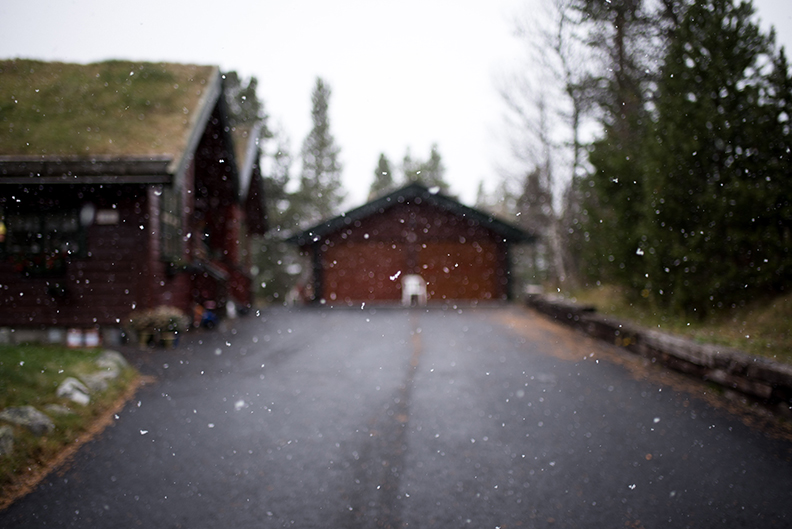 Driveway and Outdoor Motion Sensor Equipment
Instead of waiting for an intruder to come to your doors or windows, there is a way to detect them as they approach your home. Outdoor motion sensors detect movement in a number of different ways. IR sensors are the same technology as those that perform indoors, but outdoor IR motion sensors are weather-proofed and are built for a wider range of detection. Probe sensors, or electromagnetic sensors, are installed next to the pavement of your driveway to detect vehicles and even bicycles.
One type of IR sensor built for outdoor applications is an active IR sensor. If you have ever seen a sensor at the bottom of your garage door that keeps the door from closing on people that pass through it, then you can recognize an active motion-sensitive IR detector. These devices come in two parts, an emitter and a receiver. The emitter is considered active because it continuously aims an infrared laser at the receiver opposite to it. When the laser is interrupted by a physical object, the detector is triggered, and a doorbell or an alarm can sound. Sensors like this are great for tight spaces like corridors and side access to your backyard.
Carbon Monoxide and Smoke Detectors
You may not think of these devices as part of your wireless security system, but carbon monoxide and smoke detectors certainly play a pivotal role in your family's safety. Each type of detector is installed in a different way. Smoke detectors should be installed on the ceiling over locations where a fire would break out (such as the kitchen or the garage) as well as near bedrooms to help warn everyone of an emergency during the night. Carbon monoxide detectors should also be installed next to bedrooms. But because of the weight of carbon monoxide versus oxygen, often they should be installed just below waist level on walls. Both types of detectors will sound a loud alarm should they be triggered, alerting you of danger.
Smart Home Automation and Temperature Control
An increasingly popular inclusion in security systems today is the incorporation of smart home automation devices to make securing your home even easier. Most security systems function from a central hub, a touchscreen or access control you can place anywhere that allows you to make changes to any part of your system from one place. You can usually do things like name your different sensors and cameras for easy identification, bypass different devices to give them specific commands, and, of course, arm your security system with the touch of a button. Depending on the security company you work with, your system can even be integrated with other technologies such as Amazon Alexa or Google Home. This will allow you to speak commands to your alarm system from anywhere in your home.
Even better, almost all alarm systems nowadays come with a mobile app for your cell phone that allows you to stay connected to your home's security whenever and wherever you are. In addition, this connection can be expanded to include your home's temperature control. From the alarm panel, through your automated device, or through your cell phone, you can change your smart thermostat to save you money on your heating or cooling bill!
---
Ready to get started?
Take this short quiz to build your customized system today!
Takes less than a minute
---