Home Safety
, Alarm Systems
, Cost and Savings
Medical Alert Systems No Monthly Fee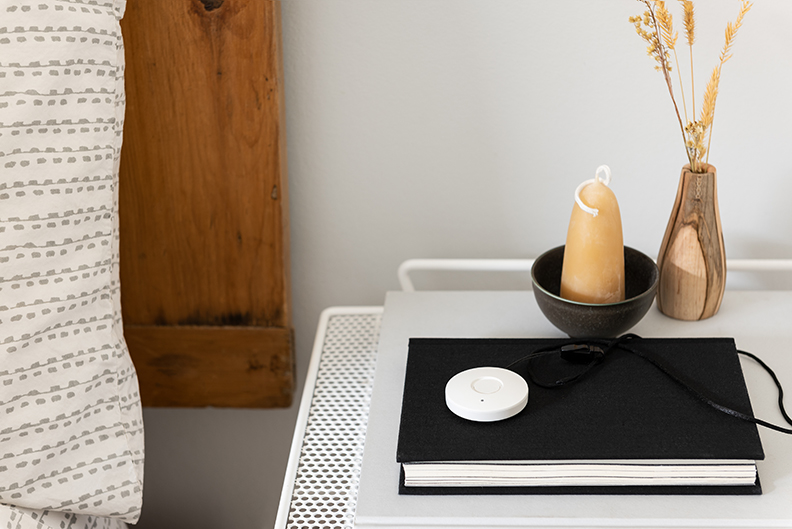 Medical alert systems are essential for older adults in order to provide the safety and security that seniors need later in their lives. With a medical alert system, seniors are protected from falls and other serious injuries while living on their own. A medical alert system will call for help if the senior is in danger and needs immediate emergency care. However, these systems are often expensive and difficult to fit into a restricted paycheck. Is it possible to have a medical alert system with no monthly fee?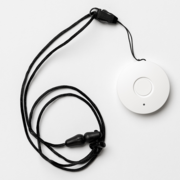 What Is a Medical Alert System?
Answer: A medical alert system is a device that monitors the safety of a senior, allowing the senior to call for help without dialing phone numbers.
A medical alert system is a series of devices meant to bring a sense of peace and safety to older adults. There are several different styles of medical alert devices, from bracelets to pendants. The devices are used when an older adult falls or experiences a dangerous medical emergency. In this situation, getting immediate help is crucial. However, if the older adult lives alone or is temporarily alone, it might be hours until someone finds that the senior has fallen. If a senior does not receive help within the first hour of the medical emergency, the odds of the person living a normal life afterwards drop drastically. Because of this, receiving medical help immediately is extremely important.
A medical alert system enables older adults to receive help within seconds of the incident. The older adult should wear the pendant or bracelet at all times. If the person falls, they can press the button on the device. The button will connect the device to the monitored medical alert system and call the emergency responders. The individual using the device can talk through the monitoring system and communicate with the emergency responders. The senior can also customize who the medical alert system contacts if the family prefers that medical emergency responders aren't sent to the scene immediately. Instead, the senior can have the system call a family member who lives close by or a neighbor.
Some medical alert systems include fall detection, which calls for help if the sensors in the device detect fast motion. If a fall is detected, the device alerts emergency responders. However, fall detection can be prone to false alarms, meaning that those who are unsure how to cancel false alarms quickly might be better off using a device without fall detection. Before deciding on a medical alert company, discuss your needs (or the needs of your loved ones) to discover which features and benefits are most important to your family.
Medical alert systems are extremely beneficial devices that allow seniors to live on their own for longer periods of time. Rather than moving the older adult into assisted living, the senior can continue to live on his or her own using a monitored alert system.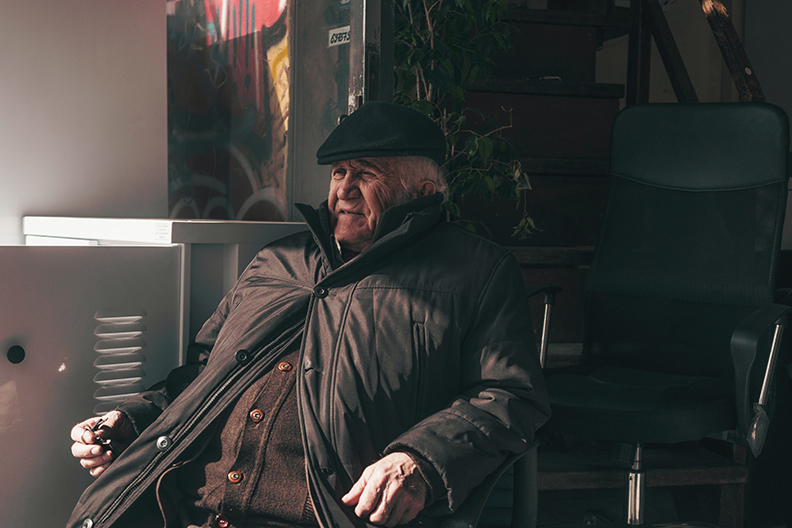 Why Might Seniors Want a Medical Alert System?
Answer: Seniors at risk for falling should use a medical alert system to monitor their safety.
The Centers for Disease Control and Prevention warns older adults about the dangers of falling. The CDC reports, "Every second of every day, an older adult (age 65+) suffers a fall in the U.S.—making falls the leading cause of injury and injury death in this age group." In the United States, one in four older adults will experience a fall each year, resulting in 30 million fall-related injuries and 30,000 deaths. Of the 30 million who fall, three million are treated in emergency rooms for serious injuries. One in every five older adults will experience head trauma or a broken bone after falling. The CDC reports that 95 percent of hip fractures result from falling sideways, and women account for three-quarters of all hip fractures. About one-fourth of those who sustained a hip fracture from a fall will die within six months. Additionally, two-thirds of older adults who have fallen will experience a second fall within six months. If a person falls and doesn't deceive help in the first hour, that person is unlikely to be able to live on their own in the future and may need to live in assisted living.
These statistics show the importance of getting early help after experiencing a fall. However, many older adults live alone and are unable to get the help they need. This is where a medical alert device comes into the picture. Having a medical alert device ensures that the older adult will get the help that he or she needs within the first hour of falling. Most medical alert devices are able to send an alert within the first few seconds of the senior's fall. This helps seniors to live happier and healthier lives.
Medical alert devices also help to set the minds of loved ones at ease. Older adults often prefer to stay in their own space and in their own homes, resisting assisted living. Although assisted living facilities and nursing homes are extremely beneficial to thousands of older adults, one in ten seniors will experience abuse in these facilities each year. The issue of elder abuse is being addressed in each state; however, it makes sense that many older adults are reluctant to leave the comfort of their homes and relocate to assisted living facilities or nursing homes. On the other hand, elders living on their own are more likely to sustain a serious injury from a fall. Medical alert devices create a compromise between these two issues.
Having a medical alert device ensures that the older adult will receive the help that they need as soon as they need it. If the older adult falls, they can press the help button and call for emergency assistance, ensuring that their injuries are treated promptly.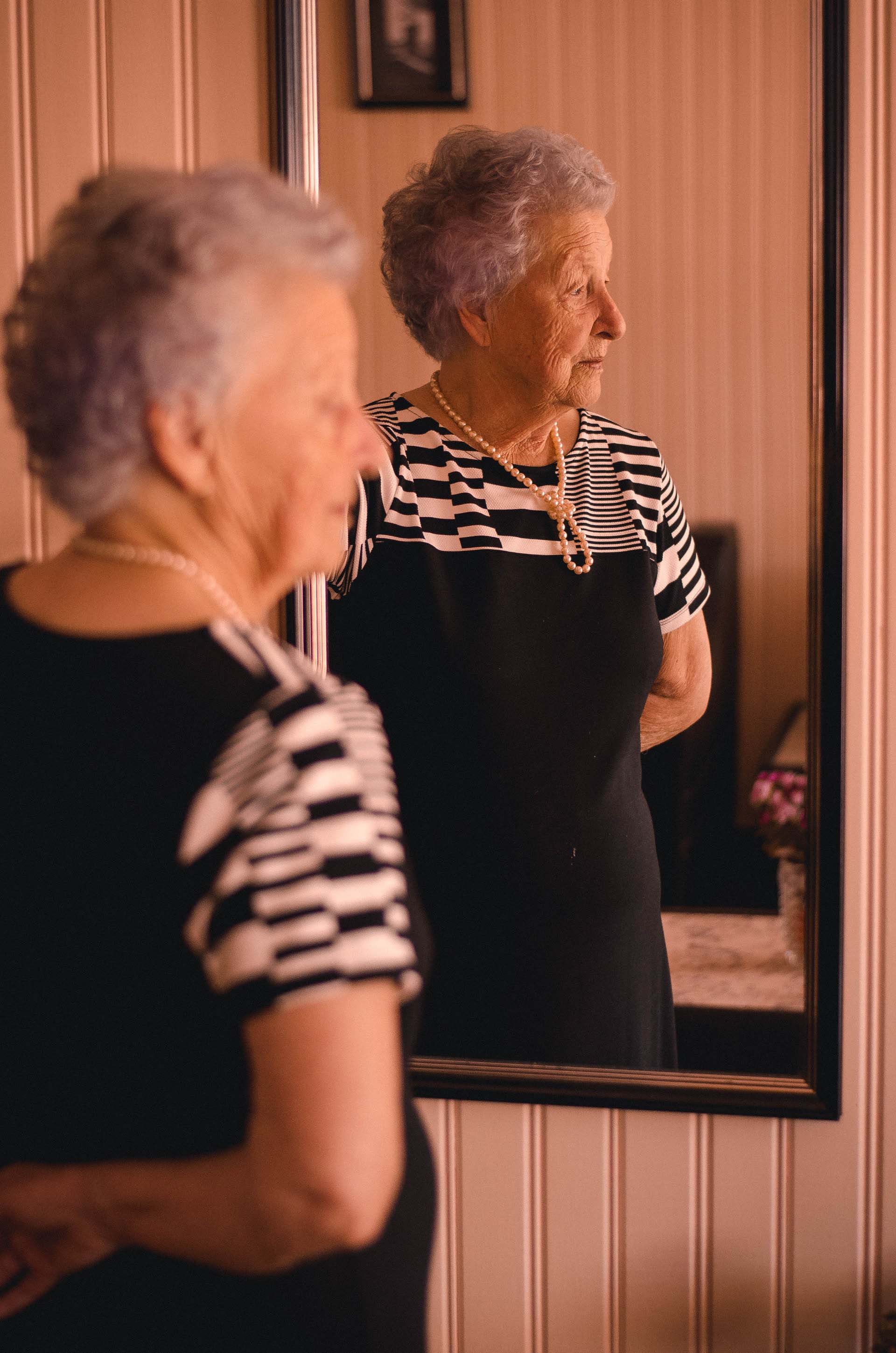 Who Benefits From Having a Medical Alert System?
Answer: Seniors and those who have complicated health histories will benefit from using a medical alert system.
Although the main target group for medical alert systems is seniors above the age of 65, many people can benefit from having the alarm system installed in the home. There are five main things, regardless of age, that would make a person a good candidate for a medical alert device.
1. Poor Vision
Often, the risk of falling increases when a person's ability to see is damaged. Those with varying levels of eye damage or blindness are more likely to fall, making it important that these people have the appropriate precautions that will reduce their chances of falling. In older adults, poor vision increases the odds of experiencing a bad fall. Those with poor vision above the age of 65 should consider using a medical alert system to increase their personal security. Those younger than 65 with poor vision should consider a medical alert system if they experience other physical or mental complications.
2. Dizziness and Lightheadedness
Those prone to episodes of dizziness or lightheadedness will also benefit from using a medical alert device. A medical alert device will help those who experience dizzy episodes gain access to immediate help as soon as they need it. When a person becomes dizzy or is feeling lightheaded, they are more likely to lose their balance. If an episode happens while the person is in a precarious situation (such as walking down the stairs), they could lose their balance and suffer from a serious injury.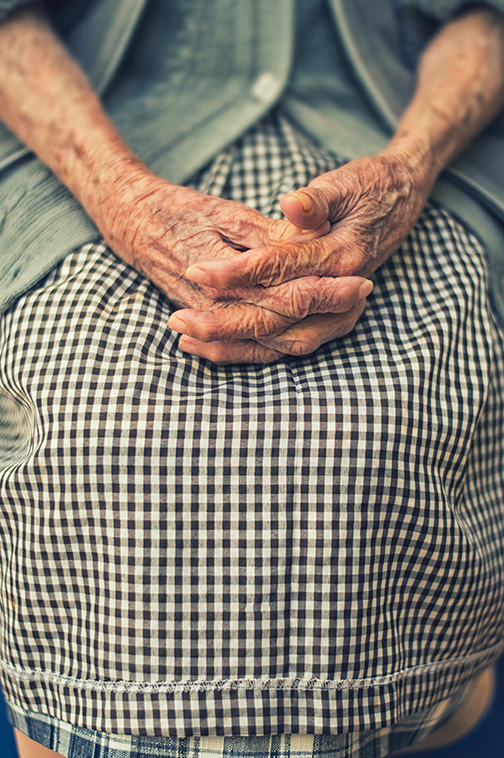 3. Living Alone
Those who live alone should consider their situation to decide whether a medical alert system is the right option for them. While living alone, emergency help is not immediate. If the person also deals with health complications, they are unlikely to receive immediate medical help because there is no one around to know that something is wrong. To prevent this from happening, those who live alone with health complications may want to consider using a medical alert system. If a person is above the age of 65 and is living alone, a medical alert system is highly recommended.
4. Medication
Many medications have adverse side effects that could interfere with a person's daily life. Many medications might lead to dizziness, lightheadedness, blurred vision, loss of balance, and vertigo. These symptoms increase the chances that the person will slip and fall while going about their daily life. If you or a loved one is currently taking medications that could have dangerous side effects, consider using a medical alert system to ensure that the person has help when they need it.
5. Difficulty Balancing
Millions of people living in the United States struggle with poor balance. Either due to muscle atrophy or muscle weakness, difficulty balancing is a common issue. A person with poor balance is likely to suffer from a fall because they are unable to keep their balance while going about their daily life. If a person is older than 65 and experiences poor balance, they should use a medical alert system. If the person is younger than 65 but feels unsafe due to their loss of balance, using a medical alert system may bring peace of mind to the individual.
Medical alert devices are used by anyone who feels like falling in their home is a possibility. The average individual under the age of 50 typically won't need to use a medical alert device. However, each person is different, and someone younger than 50 may experience symptoms that will make a medical alert device essential. Before deciding if a medical alert device is the right choice for you, consider your situation. If you feel that having an emergency panic button will give you peace of mind, then a personal emergency response system may be the perfect option to help you rest easy at night.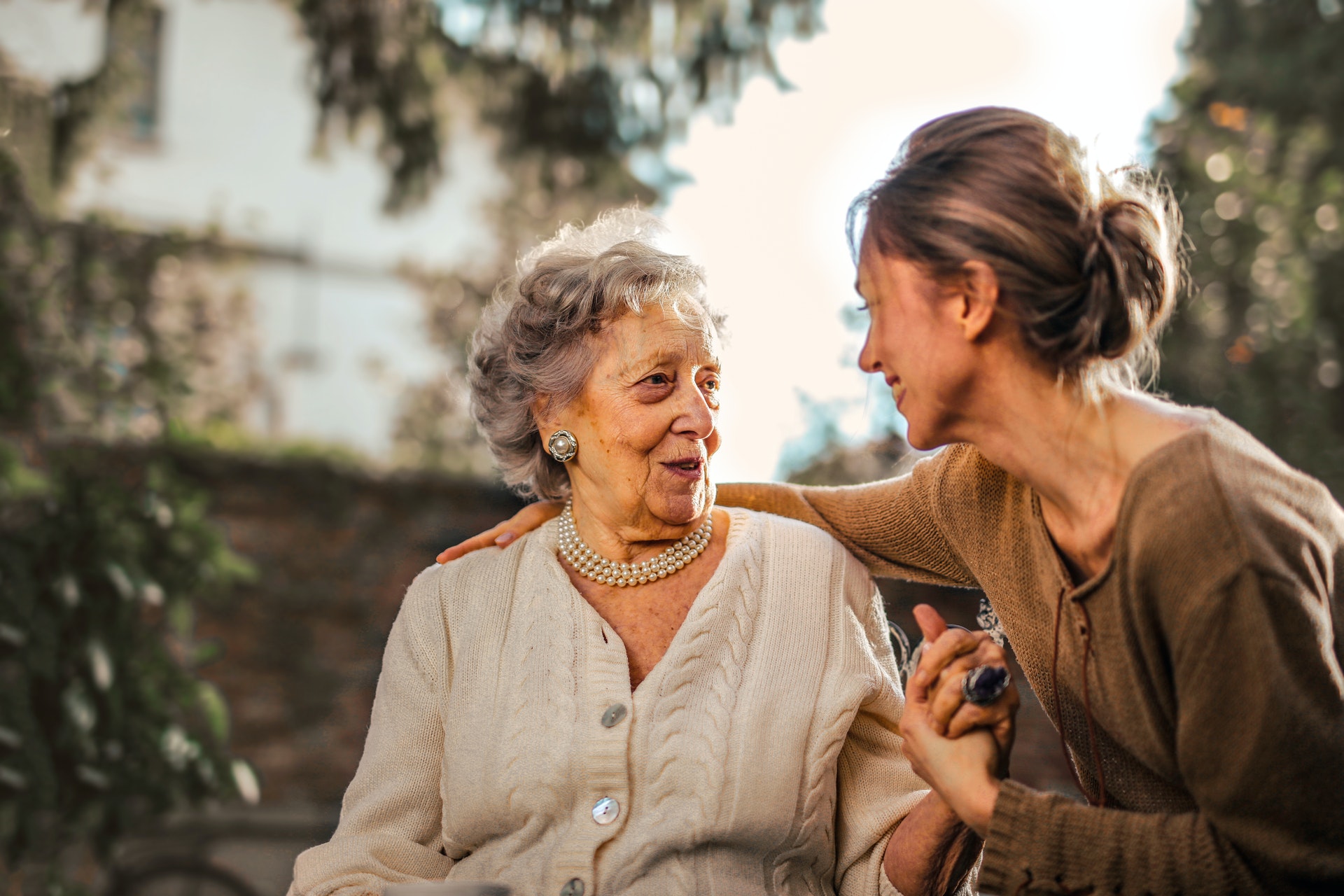 How Do Seniors Get Access to a Medical Alert System?
Answer: Seniors can access free systems through their insurance or through a home security company.
Medical alert systems are available to senior citizens across the country. These devices are created to provide life-saving support to older residents and others who might benefit from an emergency alert system. Some emergency services brands are extremely expensive, costing over $50 per month for the medical alert button. Seniors may be able to get their medical alert service for free using their insurance.
Not every insurance will cover the costs of the medical alarm. Seniors should check with their insurance providers to know whether they can receive an emergency button for free. For some older adults (depending on the plan), their Medicare plan may cover medical alarm costs. However, relying solely on insurance may be stressful for the individual's families because insurance companies may discontinue their coverage of the plan if the health condition of the individual changes. Many older adults don't have access to insurance that provides coverage for a free medical alert system. In many cases, it is extremely difficult to find a medical alert system with no monthly fee that provides the senior with reliable performance. Without insurance, seniors will have trouble finding a free monitored system.
Seniors without insurance can still access a medical alert system by going through a home security company. Home security companies focus on protecting the entire family, from small children to older adults. Many home security systems offer medical alert systems that are incorporated into their existing home security systems. This offers seniors an easy option to gain the fall protection they need without paying the premium price of fall protection services.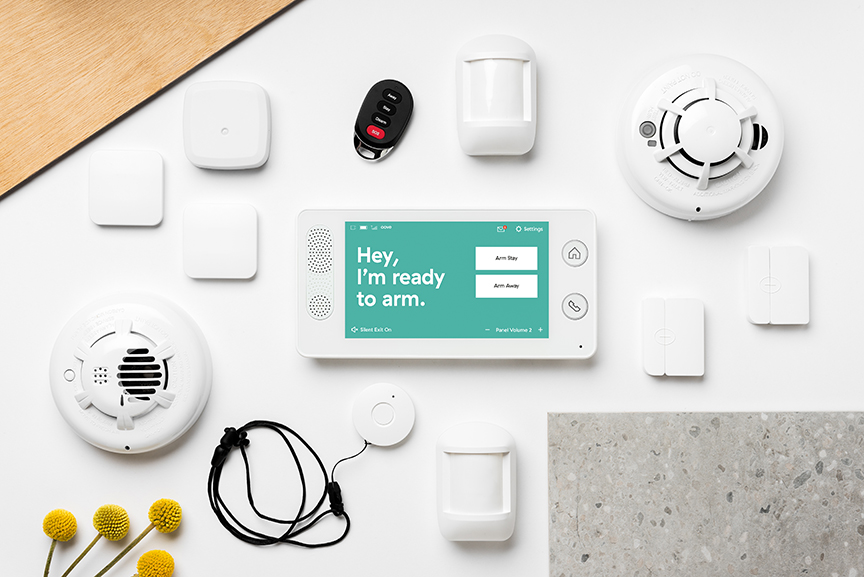 Should Seniors Use Alert Systems Included in Home Security?
Answer: Those looking for home security combined with medical security should use a combined home security system with a medical security system.
Seniors face threats from many other factors that aren't related to falling. Seniors are one of the most common targets for burglars, making it vital that seniors protect their homes from potential intruders. One of the best ways to protect your home from potential intruders is by installing a home security system. Home security companies recognize the senior community and know which struggles they are faced with. Because of this, many home security companies also offer medical alert devices that are included in their home alarm system.
In most cases, medical alert devices are included in the home security package for only a few extra dollars every month, which is significantly cheaper than the cost of a medical alert system package by itself. This ensures that seniors are protected from burglary and home invasion while still gaining the protection from a medical alert device.
To incorporate the medical alert system into the home security base station, the two devices are linked wirelessly. In some home security systems, such as Cove, the connection between the base unit and the medical alarm is made through a cellular service. Using a cellular service instead of a landline or wifi ensures that the connection between the devices is secure and reliable. Using a landline or wifi is susceptible to power outages, meaning that the senior won't have the same level of protection if the power in the house fails. Security professionals specializing in senior safety recommend using a cellular system for a greater range of protection.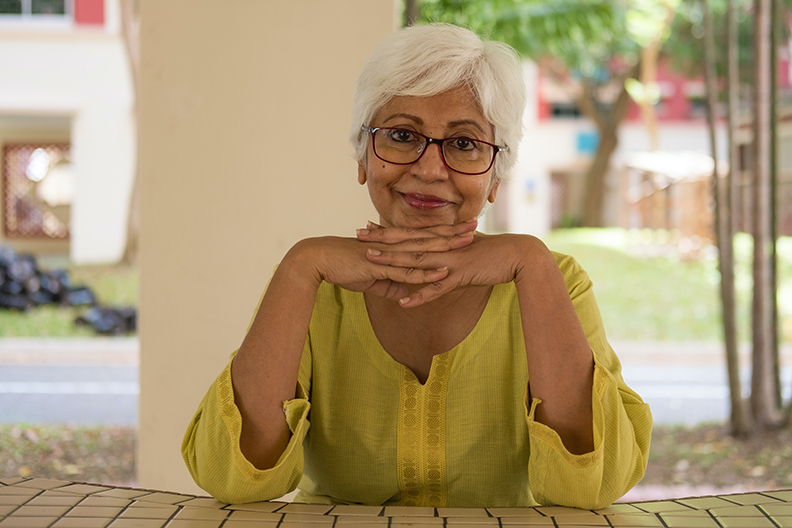 Once the medical alert alarm is connected to the alarm system, the senior can put on the medical pendant. If the senior presses the pendant's button, the alarm system will react similarly to pressing the panic button on the alarm panel by calling the monitoring center. The monitoring center will attempt to speak through the alarm panel, alerting the fallen adult that help is on the way and providing comfort and support while the individual is immobile. The senior can also choose to use a mobile medical alert to alert a nearby family member or emergency contact rather than call an emergency operator.
There are many benefits to having a fall security system incorporated into a home security system. Many older adults report feeling unsafe in their homes either due to the neighborhood that they live in or from stories that other neighbors have reported. Either way, seniors benefit from having a professionally monitored home security system. Having the home security system paired with a medical alert device covers all of the senior's needs.
Cove Smart offers the best alarm system for seniors without remote and professional monitoring with a medical alert device. Cove's systems start at $15 a month and cost under $35 for included medical monitoring, which is nearly half the price of medical security alarms alone. With Cove, older adults will get fantastic security and protection for the best price on the market.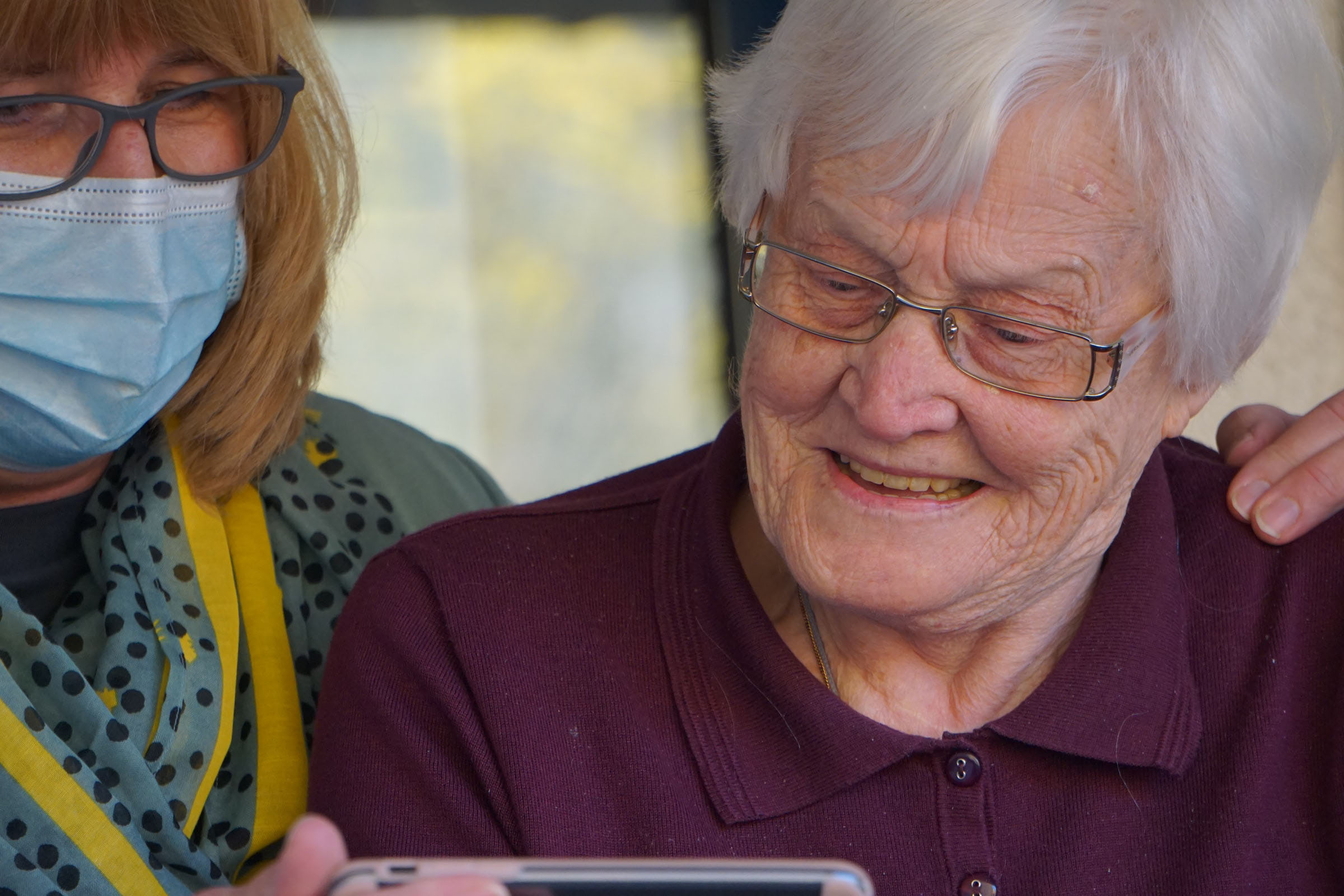 How Can You Prevent Falling?
Answer: Prevent falling by creating a fall-proof home.
Most falls can be prevented by taking specific safety measures around the home. Here are five things you can do today to make your home safer for those who might fall and injure themselves.
1. Remove Tripping Hazards
Our homes are filled with various materials meant to keep us comfortable and relaxed. Over time, these items can accumulate, creating clutter and tripping hazards for older adults. The first thing that a senior's family should do when preparing their loved ones for living on their own is to clean up the house. This includes clearing the home from materials that could cause them to trip or fall and removing loose rugs, frayed carpeting, or other materials that could present a tripping hazard. Stairs are often one of the most dangerous areas of a home for older adults. Because of this, seniors should try to live on one floor of the house and avoid walking up and down stairs while in the house alone.
2. Install Handrails
If your home has stairs, either inside or outside the home, there needs to be handrails. Handrails can be easily installed without any hassle and make it easier for older adults to keep their balance while traveling across the house and upstairs. As mentioned, stairs are especially dangerous to seniors, making it even more important that seniors are careful while using multiple levels. There are one or two steps in many homes that lead up to the first floor of the home. Even these short stairs should have a handrail leading up to the house.
3. Install Proper Lighting
It's difficult to keep your balance when you can't see where you're going. In many cases where older adults experienced a fall, it was because the area wasn't well lit. Hallways, staircases, and bathrooms often aren't lit as well as the rest of the house. These areas should have additional lighting that will help the seniors see where they are going and where to step. You should also install bright night lights in all bedrooms and bathrooms in the home to make sure that the senior has light, even at night.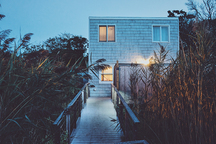 4. Use Non-Slip Materials
Bathrooms, bathtubs, showers, and kitchens are typically floored with material that becomes slippery when the material is wet, making these locations particularly dangerous to older adults. To reduce the danger in these areas, install non-slip materials. The bathroom floor should have a shower rug placed on the tile to prevent the tile from becoming slippery after a shower or bath. The shower or bath should have some type of non-slip cover put in to make sure that the bottom of the shower isn't slippery when the senior is taking a shower or bath. Additionally, the kitchen should have rugs installed near all areas where water could spill on the ground.
5. Take Your Time
If you are a senior living alone, the most important thing you can do to prevent falling is to take your time and recognize that falling is a real possibility. You should never attempt to rush or run across the home. Instead, you should take your time walking up and down the stairs and focus on keeping your balance. Your health is incredibly important, and you should never do anything that would risk your health. Take your time while walking from one room to another and make sure that you're in a situation where you feel safe.
---
Ready to get started?
Take this short quiz to build your customized system today!
Takes less than a minute
---