Home Safety
, Am I Secure?
The Alaska Crime Rate: What to Know About the Highest Crime Rates in the Nation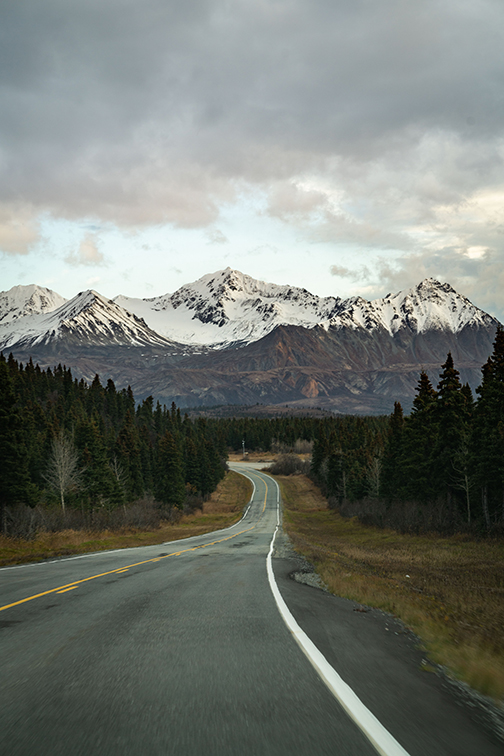 Alaska is the coldest state in America. Locked in Canadian winters, Alaska sees months of pure darkness, followed by months of pure light. Residents living in Alaska remark that the months of darkness are terrifying, depressing, and often riddled with crime. Nearly 50 percent of the population in Alaska reports that they feel unsafe in their town. According to the FBI crime report, 2018 showed a spike in Alaskan violent crime, increasing by 3.3 percent.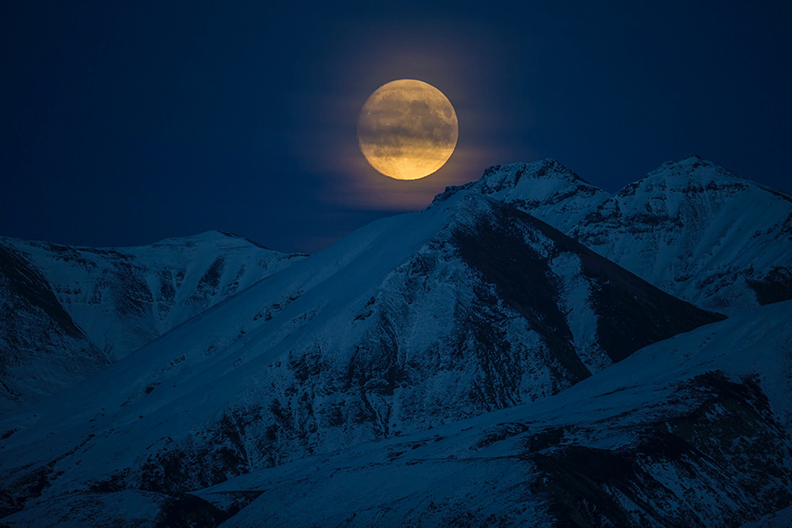 Alaskan Violent Crime Rate
Violent crime, according to the National Institute of Justice, includes rape, sexual assault, robbery, assault, and murder. Violent crime is scaled per 100,000 inhabitants. The national average for violent crime is 382.9 violent crimes per 100,000 inhabitants. Typically, violent crime is higher in cities than the national average.
Over the past several decades, the national average violent crime rate has been steadily decreasing. According to recent data released by the FBI, the violent crime rate has dropped 50 percent, compared to data collected in the 1990s. In 2018 alone, the violent crime rate dropped by 3.9 percent. However, this decrease in crime does not apply to Alaska. While other states' rates of violent crime are decreasing, Alaskan crime is increasing.
In 2018, Alaska saw higher rates of violent crime than the state has seen in the last five years. The state's sexual assault rates increased by 11 percent, nearly quadruple the national average. Police departments reported 1,100 rapes in 2018 and 88 attempted rapes. Essentially, a sexual assault occurs in Alaska every seven hours, making Alaska one of the most dangerous states for women.
Although Alaska's total crime rates decreased by 4.6 percent in 2018, their violent crime rate increased by 3.3 percent. The murder rate in Alaska was nearly double the national average. The most commonly reported crime in Alaska is aggravated assault. Twenty-one percent of Alaska's crime rate is reported violent crime. Why is violent crime so common in Alaska?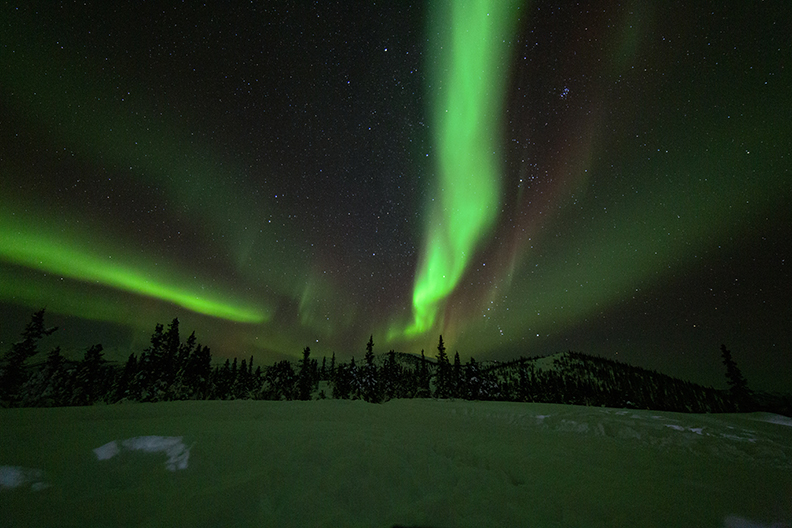 Some speculate that one main reason violent crime is so common is the ruralness of the state. There are many villages that can only be reached by plane (or dog sled). These villages are isolated in the middle of dense forests and lack law enforcement agencies. Police officers must travel for hours to get to rural villages. Often, women who have been assaulted and raped in these rural villages must wait days for help. By the time police make it to the scene, the culprit has either convinced the victim to lie about the rape or the criminal has escaped. Sadly, this encourages future incidents in rural villages since the offenders can get away with the crime. Victims of rape and assault often feel trapped without access to public safety services. Although Native Alaskans only make up 18 percent of the population in Alaska, they are the victims of over 60 percent of rapes and sexual assaults.
Other times, the weather impedes criminal justice. The Alaskan winters are brutal and harsh. The average snowfall in Alaska is 79 inches; however, some cities in Alaska see over 178 inches of snow annually (15 feet of snow). When a snowstorm hits a rural village, the native Alaskans are trapped, unable to leave the village or call for help after a violent crime has been committed. The weather gives criminals time to escape and boosts the confidence of criminals (since escape is always an easy option in the rural state).
Violent crime is concentrated in the rural villages of Alaska, where laws are unable to be fully enforced due to the villagers' isolation from police agencies. Law enforcement is unable to respond to crime quickly, giving criminals a false sense of security.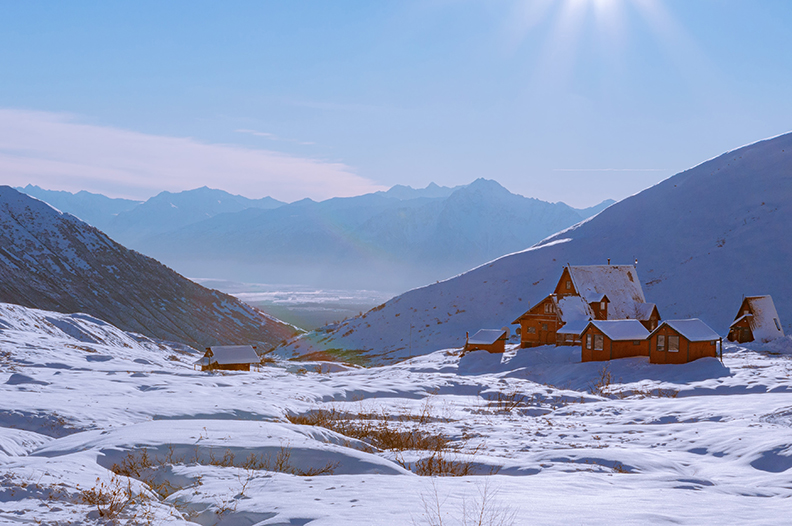 Alaskan Property Crime Rate
Property crime makes up the majority of Alaska's crime rate at 79 percent of Alaska's total crime. According to the Alaska news site, Anchorage Daily News, over $45 million dollars were stolen in Alaskan property in 2018. The most popular property crime in Alaska is motor vehicle theft. According to the Alaskan police department, heroin and methamphetamine addicts are the most common culprits in car thefts. These addicts need hundreds of dollars every day to fuel their addictions. Since they are unable to maintain a job while under the influence of dangerous drug addictions, the addicts turn to stealing. Motor vehicle thefts are the most common crime for addicts; however, many turn to desperate burglary of residential homes.
Anchorage Daily News interviewed Lt. Jared Tuia from the Anchorage Police Department, asking for his opinion on the high rates of drug-related thefts and burglaries. Lt. Jared Tuia remarked, with a sad tone in his voice, "They don't care who they have to run through, who they have to go over."
As property crime increases in cities like Anchorage, Alaska, more and more residents turn to home security systems to watch over their homes. The Alaskan police department remarked that there are more security cameras watching over residential driveways than ever before. Indoor security cameras cover every inch of Alaskan homes, and most residents won't leave home with locking the doors and windows and arming their home security system.
Business owners in the city focus on stopping shoplifting crimes by restricting exits and installing security cameras around the store. Hopefully, over time, the precautions made by residents and business owners will lower property crime rates in Alaska.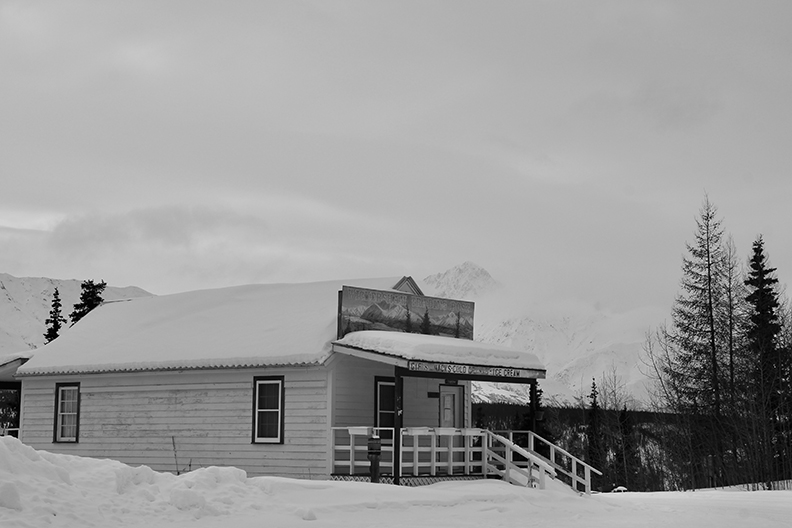 The Most Dangerous Cities in Alaska
Alaska's crime rate isn't uniform across the state. Like most states, cities usually have the worst crime rates, while small towns are typically safer. However, Alaska is abnormal in that some small villages have the worst crime rates.
Here are the most dangerous cities and towns in Alaska:
1. Kotzebue, Alaska
The most dangerous place in Alaska is a small town by the name of Kotzebue. This small town has a population of 3,273, yet it is one of the most dangerous places to be in Alaska. Isolated far from other cities and located on a small fishing wharf, this area is prone to high violent crime and high property crime. While in Kotzebue, residents have a 1 in 30 chance of becoming a victim of violent crime. To put that number in perspective, on average, most states have a 1 in 10,000 chance of residents becoming victims of violent crimes. The property crime in Kotzebue is also extremely high, with a rate of 1 in 23. Essentially, living in Kotzebue is extremely dangerous.
2. Kenai, Alaska
Kenai is also a fairly small town in rural Alaska. The town has a much lower rate of violent crime, 1 in 127, but has an extremely high risk of property crime. In Kenai, 1 out of 14 people are victims of property crime. This number is outrageously high for a town with such a small population. The most common crime in Kenai is car theft.
3. Anchorage, Alaska
As the largest city in the state of Alaska, it's not surprising that Anchorage made the list of the most dangerous cities. Anchorage is one of the most dangerous cities in the United States and is often ranked as the second most dangerous place to live (with Detroit, Michigan, as the number one most dangerous place to live). In Anchorage, residents have a 1 in 76 chance of becoming a victim of violent crime. Property crime in this city is also incredibly high; residents have a 1 in 20 chance of being victims of property crime. Crime in Anchorage is monitored by nearly a hundred officers; however, even with persistent law enforcement officers, crime in the city persists.
4. Juneau, Alaska
Juneau is the capital city of Alaska and is mainly known for its high property crime rates. In Juneau, residents have a 1 in 20 chance of being victims of property crime. For an Alaskan city, violent crime rates are relatively low (compared to the others on our list). The violent crime rate is 1 out of 120.
5. Wasilla, Alaska
Wasilla has high rates of property crime and low rates of violence. With a population of 10,000 people, the city sees few violent crimes, compared to our number one town on our list. Residents have a 1 out of 172 chance of becoming a victim of violent crime while in Wasilla. On the other hand, property crime is extremely high, and residents have a 1 out of 16 chance of being a victim of property crime.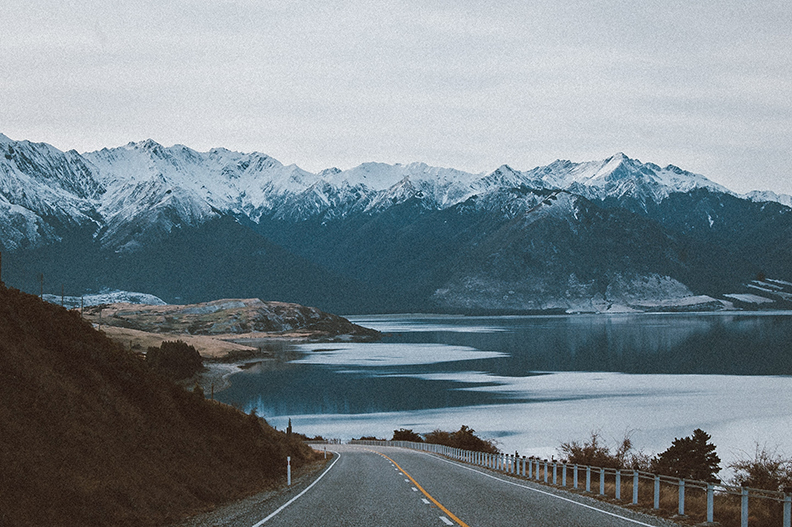 6. Kodiak, Alaska
Kodiak is a small island off the coast of Alaska; however, this doesn't stop crime from running rampant on the streets. This tiny island is the sixth most dangerous town in Alaska. In Kodiak, residents have a 1 in 23 chance of being a victim of property crime and a 1 in 125 chance of violent crime.
7. Fairbanks, Alaska
Fairbanks is one of the larger cities in Alaska, with a population of 31,165. In Fairbanks, residents can watch the northern lights, explore forests, and live off the grid. However, property crime in Fairbanks is high. Residents have a 1 in 26 chance of property crime and a 1 in 163 chance of violent crime.
8. Dillingham, Alaska
Dillingham is one of the few towns that has a higher chance of violence than property crime. The small town has a population of just over 2,000 people yet sees a violent crime rating of 1 out of 31, securing the town as one of the most violent places in Alaska. The property crime rate is also fairly high, at 1 in 54.
9. Nome, Alaska
Nome, Alaska, is famously known for the story of Balto and Togo, two sled dogs who made the famous 1925 serum run to Nome from Nenana. The two dogs saved hundreds of children from diphtheria in the small remote town. However, Nome is not a place tourists should visit on vacation. Violent crime is common in the town, and residents have a 1 in 37 chance of becoming victims of violence. Property crime is lower (compared to others on the list) with a 1 in 104 chance.
10. Ketchikan, Alaska
Ketchikan is the last town making our list of dangerous Alaskan cities. Ketchikan is a small town with a population of 8,272 as of 2017. In Ketchikan, residents have a 1 in 49 chance of becoming a victim of property crime, and a 1 in 100 chance of becoming a victim of violent crime.
When looking for places to live in Alaska, be mindful of cities with high crime rates. High crime rates mean that you and your family are incredibly likely to be victims of crime. Instead, try to live in one of the safest cities in Alaska (keep reading for the list of the safest cities in Alaska).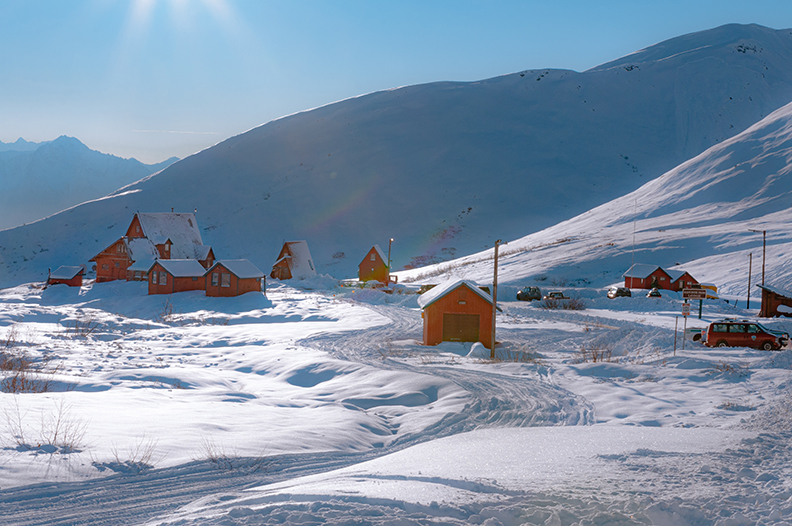 Safest Cities in Alaska
After looking at crime rates in Alaska, it isn't surprising that 44 percent of Alaskans have reported property crime in the past year. Considering that many property crimes go unreported in rural towns, many suspect that crime rates are much higher than recorded. Although crime rates in the state of Alaska are high, there are safe havens that can be found in the state.
Here are the top 10 safest cities in Alaska:
1. Haines, Alaska
Haines is a small town in Alaska with trusting, welcoming people. What makes this town so safe is the fact that everyone in the town knows and trusts each other. The town has a population of 2,508 people and is located off the grid. The small town has a family-friendly community and low crime rates. For violent crime, the town sees an average of 119 per 100,000 people (0.1 chance of becoming a victim of violent crime). Property crime is also relatively low for Alaska at 600 property crimes per 100,000 people.
2. Wrangel, Alaska
Wrangel is a sweet town on an island with a population of 2,500. The town sees impressively low rates of both violent crime and property crime. According to their crime data, there is a 0.03 percent chance of a resident becoming a victim of violent crime and a 0.9 percent chance of property crime. The town trusts its residents, and the people in the town are very welcoming.
3. Cordova, Alaska
Near the Alaskan mouth of the Copper River, you will find a small town named Cordova. The town thrives on fishing and seafood, and you're likely to find multiple quaint restaurants serving fresh food from the sea. Cordova has a small population of 2,000 friendly people. The violent crime rate is low, and residents have a 0.27 percent chance of becoming a victim of crime. The small town's property crime rate is the lowest in Alaska, with a rate of 550 out of 100,000 inhabitants.
4. Valdez, Alaska
Valdez is a small snowy town that welcomes strangers with open arms. The city is known for fishing, oil, and freight boats, and is home to 3,845 hardworking Alaskan residents. For residents of Valdez, they have a 0.13 chance of becoming a victim of a violent crime and a 1.7 percent chance of seeing property crime. This town is one of the safest places in Alaska.
5. Seward, Alaska
Crime in Seward has decreased rapidly in the past several years. Now, the town sees only 210 violent crimes per 100,000 (0.02 percent chance of being a victim of violent crime) inhabitants and 2,596 property crimes per 100,000 inhabitants. The town is located next to the mountains and is the perfect place for trail runners, snow-shoers, and hikers. It's an earthy town with welcoming, safe communities.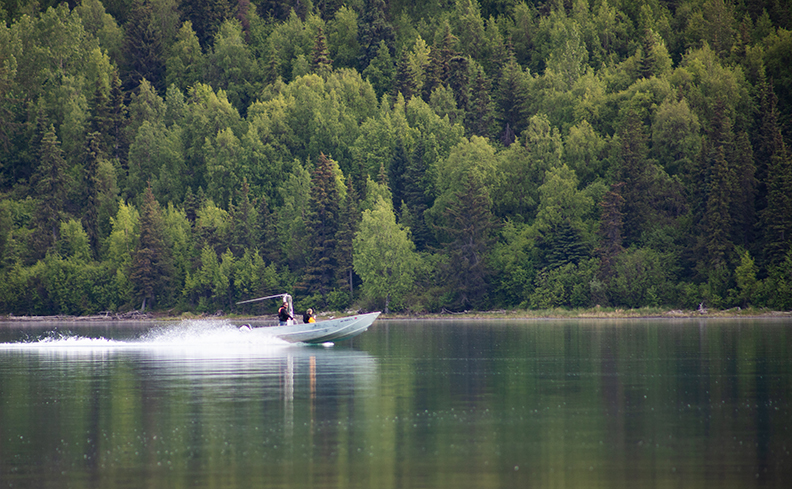 6. Sitka, Alaska
Sitka is known for its ice-fishing, seafood restaurants, and bears. Every year, the town holds a variety of fun festivals to keep residents engaged in the community. This helps to bond the residents together and ensure that the town is safe for new move-ins and visitors. The chance of being a victim of violent crime in Sitka is 0.2 percent, and the chance of seeing property crime is 2.6 percent.
7. Unalaska
Unalaska is a beautiful town surrounded by water and rolling hills. It's a quiet town with a small population of 4,000 people. Even though Unalaska is low on our list, it still sees a relatively low amount of crime. The chances of becoming a victim of violent crime in Unalaska is 0.03 percent and a 1 percent chance for property crime. The people of the town are welcoming and kind, always happy to meet new people.
8. Petersburg, Alaska
Petersburg takes pride in keeping its residents safe. Police are vigilant in protecting communities and neighbors watch each other's backs. In Petersburg, there is a 0.5 percent chance of violent crime and a 2 percent chance of property crime. The area is safe, protected, and secured. Neighbors work hard to prevent burglars from happening within neighborhoods.
9. Homer, Alaska
Homer has a population of 5,700 people and has an incredible housing market. The town is known for being a fish port, and the residents are hardworking and kind. Homer is the 9th safest town in all of Alaska, with a violent crime rate of 207 out of 100,000 residents and property crime rates of 3,726 out of 100,000. While in Homer, it's unlikely that you will see any crime (other than the occasional parking ticket for stubborn boatmen).
10. Palmer, Alaska
Our final pick for the top ten safest cities in Alaska is Palmer. Palmer is another beautiful fishing town full of hard working citizens. The people in Palmer work hard during the week and then relax on the weekends, enjoying parks and open fields. Palmer is also a very snowy town, averaging 55 inches of snow every year. They have low crime rates, and the chances that a resident will see crime in the town is unlikely. The violent crime rate is 351 out of 100,000, and the property crime rate is 3,295 out of 100,000.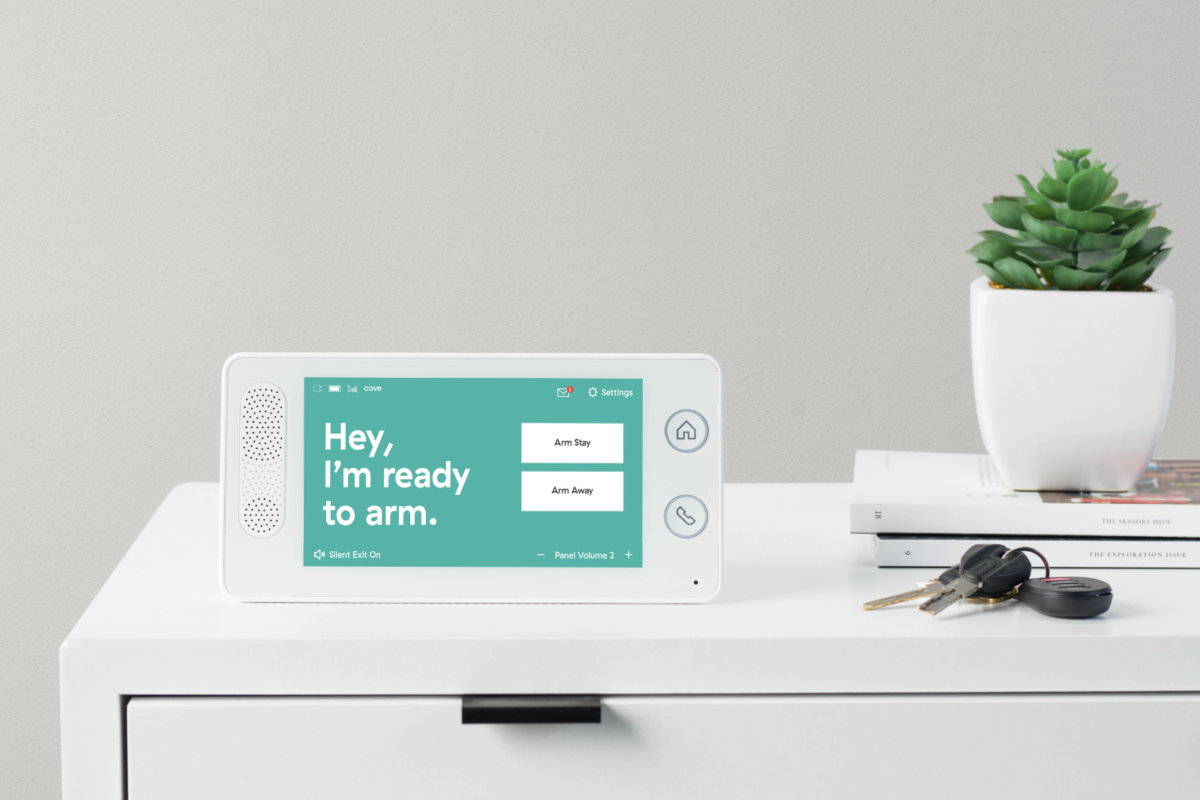 How to Stay Safe in Alaska
While in Alaska, residents and visitors will be exposed to safety risks. With high rates of violent crime and property crime, it's important that residents know how to protect themselves. Here are the best ways to stay safe in Alaska:
Use the Buddy System When going out at night, always bring a buddy and never travel alone. Alaska is considered one of the most dangerous states for women; nearly 59 percent of women report having experienced a violent crime. Women in Alaska should protect themselves by staying in large groups and avoid leaving public areas with strangers.
Learn Self Defense Living in a state with such a high crime rate can be traumatizing for many. To avoid getting seriously injured, men and women should learn self-defense. This will help victims better escape dangerous situations.
Always Carry Pepper Spray Pepper spray can save your life. Pepper spray is a chemical contained in a small bottle that, when sprayed in the face of an attacker, causes extreme irritation for 20 to 90 minutes. It offers valuable time for victims to get away from an attacker.
Install a Home Security System Since property crime is the main concern for Alaskan residents, every home should have a home security system installed. Some systems, like a DIY home security system, are perfect for Alaskan residents because they are inexpensive and easy to maintain. Having a home alarm system can prevent burglaries and home invasions.
Join the Neighborhood Watch Within your neighborhood, there is a lot that you can do to protect yourself and your neighbors. By joining the neighborhood watch, you help to create a community where everyone watches each other's backs, making the area safer and more trusting.
Always Lock Your Door Many homeowners make the mistake of leaving their doors unlocked. A percentage of burglars are able to gain access to homes by simply walking in through the front door. Regardless of whether you're home or out doing chores, always lock your door.
While living in a state with high crime rates, residents need to take precautions. Alaskan residents should avoid walking in cities during the dark hours of the day and, if they need to go out when it's dark, never walk alone. Residents should take precautions such as installing security systems, carrying pepper spray, and staying in close contact with family and friends. Alaska, though it is a beautiful and alluring state, it can be incredibly dangerous.
---
Ready to get started?
Take this short quiz to build your customized system today!
Takes less than a minute
---