Security Cameras
, DIY Home Security
, Home Safety
14 Must-Haves for Your New Home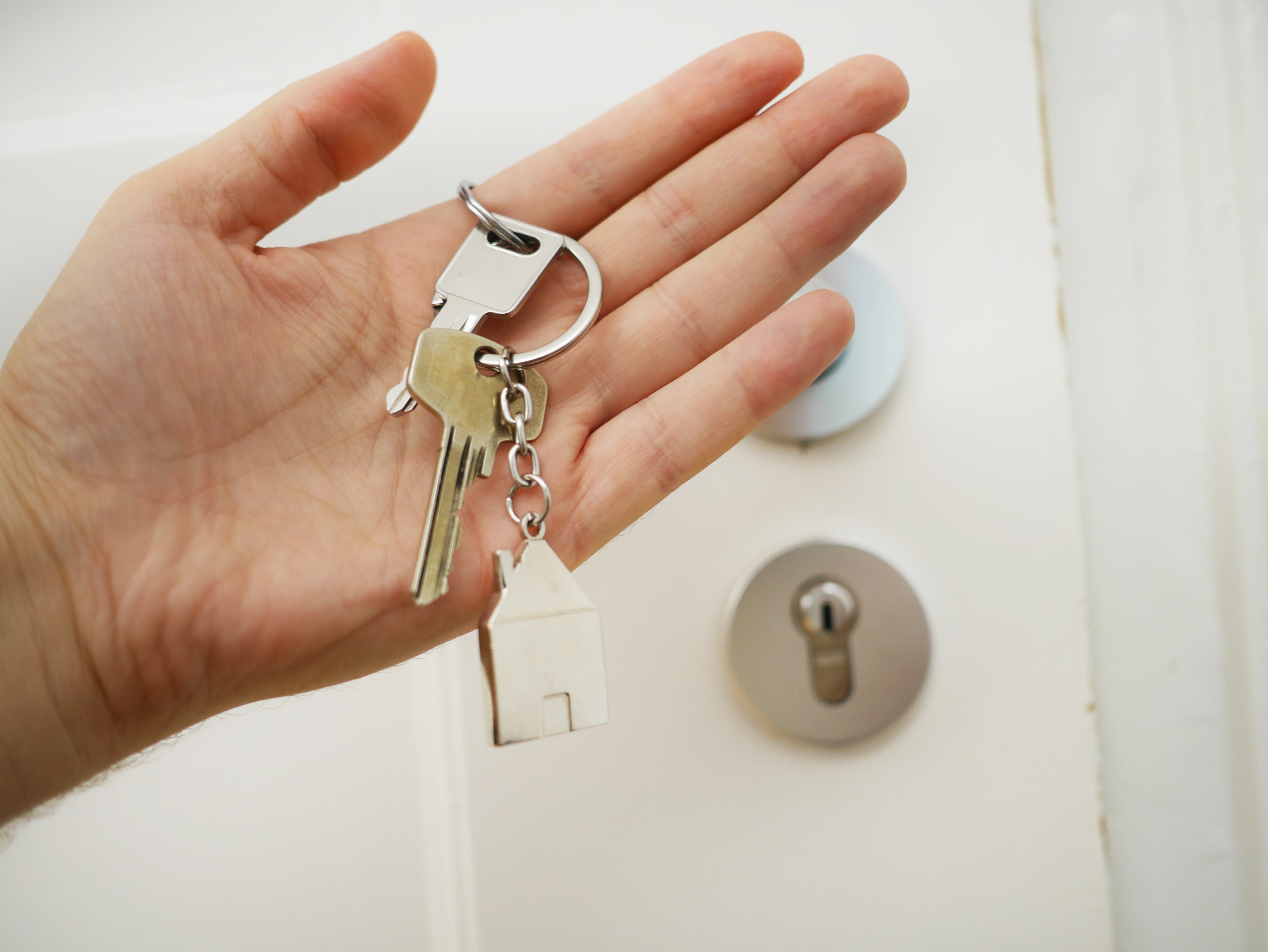 You bought a new home. Congratulations! Now the hard work begins. Do you have everything you need to get settled? Furniture–check. Clothing–check. Cleaning supplies–check. Internet–check.
Moving into a new home is filled with plenty of things to do, like packing and moving boxes, getting utilities up and running, and changing your address with the post office. But there are a few other must-have items you may have overlooked.
In this article, we'll give you must-haves for a new home that are essential to settling in. The sooner you can check them off your to-do list, the smoother the transition will go, and the more at home you'll feel.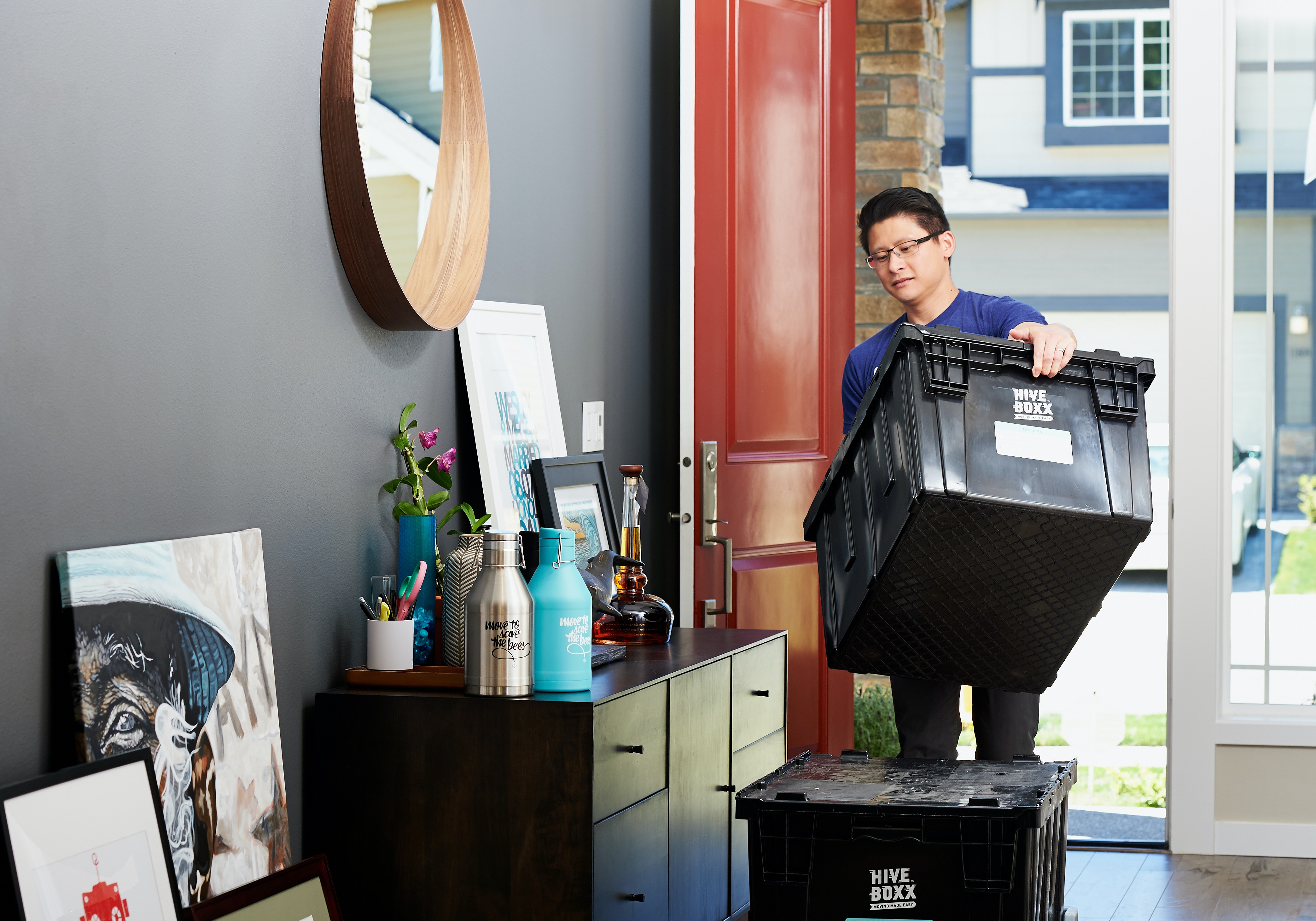 HOME SAFETY
There are many things you'll need to help your new house feel like a home, but one of your top priorities should be the security and safety of your property. Here are some safety must-haves for your new home that will give you more peace of mind.
1. Smoke and Carbon Monoxide Detectors
If your new house has outdated smoke detectors, upgrading to a new one is a good idea to ensure it is up to code. If you don't need new smoke detectors, invest in carbon monoxide detectors to help you avoid this odorless, colorless killer.
What if your smoke detector or carbon monoxide detector goes off when you're not home? Take home safety one step further by investing in a home security system with professional monitoring. The minute your smoke detector or CO detector detects danger, the control panel will send an alert to your phone. If you don't respond saying it's a false alarm, the fire department will be called.
There are lots of home security systems out there. Cove designed its system to be inexpensive so more people can benefit from being protected 24/7. Take our quiz to see which equipment we recommend for your new home. Door sensors, window sensors, doorbell camera, indoor camera, and detectors can all be connected to your control panel to cover all your bases. Monitoring costs less than $1/day.
2. Fire Extinguisher
Some new homeowners may not think of this because they've never used one or seen one used. And it's possible that you may never use it. That is a good thing. The important thing to consider is that a fire extinguisher can save lives and keep a fire from spreading.
Think of it as insurance. You don't always use insurance, but it's a safety net that you will be so glad you set up when disaster strikes. While having a quality fire extinguisher in your kitchen is important, experts recommend having at least one on every level of your home. Look for 2-A:10-B:C-rated extinguishers and ensure they are installed in easily accessible locations.
3. New Door Lock
You should update all your exterior door locks as part of your new home must-haves. There's no way to know who the previous homeowners gave a key to, so changing the locks ensures that you and your family are the only ones with working keys.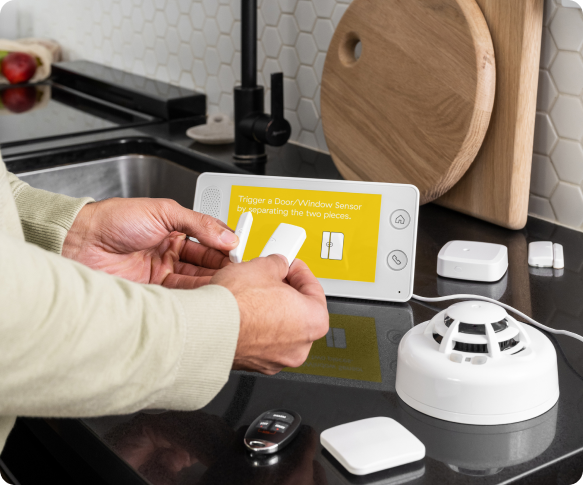 4. Home Security System
First, a few statistics to consider: thieves are 300% more likely to avoid breaking into a home with a security system, and yet only about 17% of homes have a home security system.
One of the top must-haves in a new home is a home security system, which is the best way to protect your house and your belongings against intruders. To get the most protection, look for a system that covers every entrance into your home with door and window sensors, motion and glass break detectors, and more.
At Cove, we know homeowners want to be savvy about what they invest in—and a home security system is a must-have. That's why at Cove, we focus on providing effective and affordable equipment plus 24/7 professional monitoring service for less than $1 per day. With no contracts, easy DIY installation, and a 60-day money-back guarantee, we pride ourselves on being the #1 customer-rated home security system on the market.
Not sure what equipment you're going to need and a basic price? Take our quick quiz and see what we recommend for your specific home. You can easily add more to your cart and get an idea of cost.
5. Video Doorbell
Now, you can watch your new front door at all times with a video doorbell. See who stops by, when family members come home, and even when packages are delivered — all through your doorbell camera. Whether at home or on the go, you'll always know what's happening at your front door.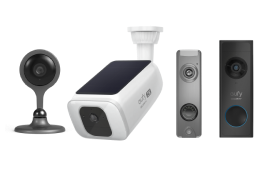 6. Security Cameras
Security cameras, on their own or as part of a home security system, are an excellent deterrent against burglars and other individuals you don't want on your property. Cameras are must-haves for a new home to give you peace of mind that you can see everywhere around the exterior of your home at all times.
Indoor security cameras can be placed anywhere in your new home to keep an eye on pets, children, and guests. Cove's indoor camera is super easy to install–simply plug it in! With the Cove app, you can peek in periodically, talk to whoever is near the camera with 2-way communication, and check out old footage. Outdoor security cameras are a popular way for homeowners to say to potential threats, stay away! Burglars typically look for opportunity, and if they have a chance of being seen they'll move on.
Outdoor security cameras are your first defense against invasion. Like the indoor camera, you can peek in and view old footage as needed. Cove is now partnering with award-winning company Eufy for its outdoor camera as well as a doorbell camera option.
7. Drapes or Blinds
Depending on the home you're moving into, it may or may not already have curtains and/or blinds. If the home already does, great! And if you like the window treatments, even better! But if your new home is without window coverings, remedying that is of vital importance. Window treatments not only block the sun and help regulate the temperature inside your home, they also create a private environment. You definitely want to keep prying eyes from peeking into your home the minute you move in.
There are plenty of options out there, so assess your needs and come up with a mix of your needs, your wants, and your budget. For example, if you have children it might be worth looking into cordless blinds. Find a company to measure and install for you, or head to a hardware store for DIY options. If you live in a sunny place, consider blackout curtains especially for bedrooms.
Be sure to measure twice and bring your measurements to the store with you. Don't forget a curtain rod if needed, and add where the rod will be hung to your measurements. If you aren't able to cover all your windows right away, choose the most important ones to focus on first.
8. Lockbox or Safe
If you have valuables, like family heirlooms or essential documents, add a safe or lockbox to your list of new home must-haves. You can choose a smaller lockbox or safe for portability, or you can choose to install a larger wall safe for enhanced security.
9. Flashlight
Flashlights aren't just for camping; you need them throughout your home, too! They come in handy during power outages and if you need to work in a space with little to no light. Generally, you should have one portable flashlight for each person in your home, at least one lamp-style flashlight for your main common areas and at least one bathroom, and enough batteries to power them all with extras available. Don't forget backup batteries.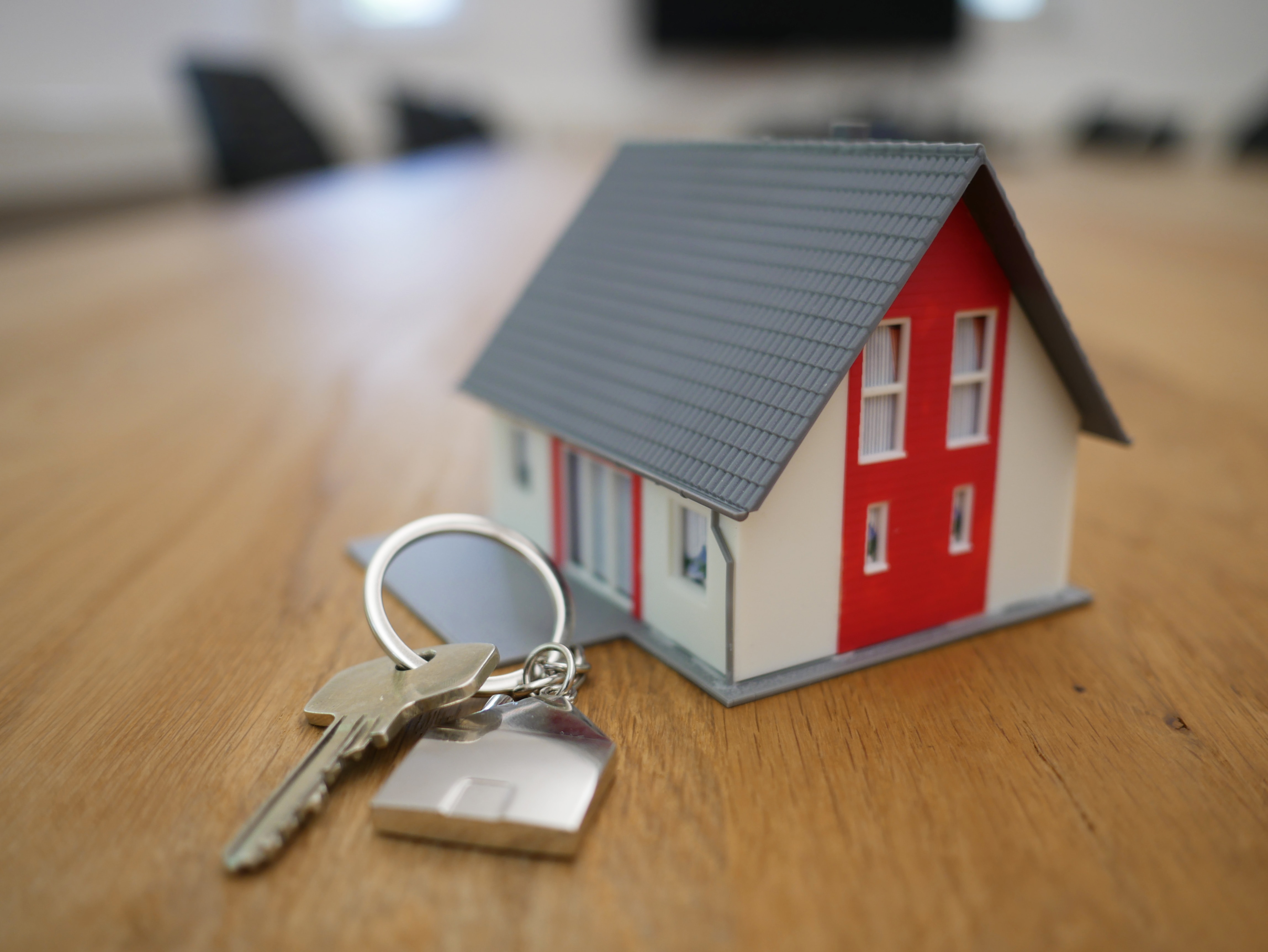 HOME SUPPLIES
Once you've taken care of the safety of your home, there are additional house must-haves you'll need to settle into your new space. These are home supplies that every homeowner needs, so get them now to be ready for when you need them.
10. Basic Tool Kit
Once you move into your new home, you'll fully appreciate the large collection of tools your parents have in their garage. Back when we lived with our parents, we all took for granted the countless times we sifted through their old tool box for a hammer, random nails, or other tools we needed for a project. Now the day has come for you to start your own collection.
A good basic tool kit is a must-have for anyone with a home. You never know when you're going to need a screwdriver, pliers, wrench, level, or stud finder. But especially as you're just now moving in and hanging art, drapes, etc., you'll need them sooner rather than later. Getting a tool kit now will save you several trips to the hardware store later on (and a matching set just looks cooler).
Plus, having those tools ready to go means you get done with home projects that much quicker. Let's face it–many times DIY projects wait until after the hardware store is closed. Having a basic tool kit ready is a definite must-have.
11. Light Bulbs
This one seems obvious, but is often overlooked until the bulbs start going out one by one. Put light bulbs on your list now so you will always have some ready no matter when you need them. Be sure to take inventory of light bulbs for every type of light in your home to add to your list. While you're at it, include matches and candles in the event that you lose power.
12. Step Ladder
A step ladder is one of those things you don't need every day, but when you need one you can't do without it. While you could make due with a chair or other piece of furniture, nothing is going to provide the stability and safety of a step ladder. We recommend getting one that folds so you can store it out of the way when not in use.
13. Plunger
Up until now, if you've been living with parents or renting an apartment, a plunger may have been provided. If you do not yet own a plunger, head to the store now. This is one of those household items that is a true must-have item. In fact, may we suggest that you purchase one plunger per toilet? Trust us on this. Plungers aren't very expensive, and when you need one, you don't want to run all over looking for one.
14. Smart Thermostat
No matter if your new home is a new build or 100 years old, you're going to want to invest in a smart thermostat. As its name suggests, a "smart" thermostat learns your routines and can heat or cool your home accordingly. This makes your system more efficient as it regulates the temperature to your needs. It can alter the temperature while you're out of the house, but get it back to your preferred temperature by the time you walk through the door. The cost of a smart thermostat is easily recovered by energy savings.
Another plus to using a smart thermostat is remote options. Many are controllable via a phone app, so if you end up away from home longer than anticipated, you can set your thermostat to wait on switching the temperature until later. This is definitely a must-have for cost savings, so the sooner you can install one the better.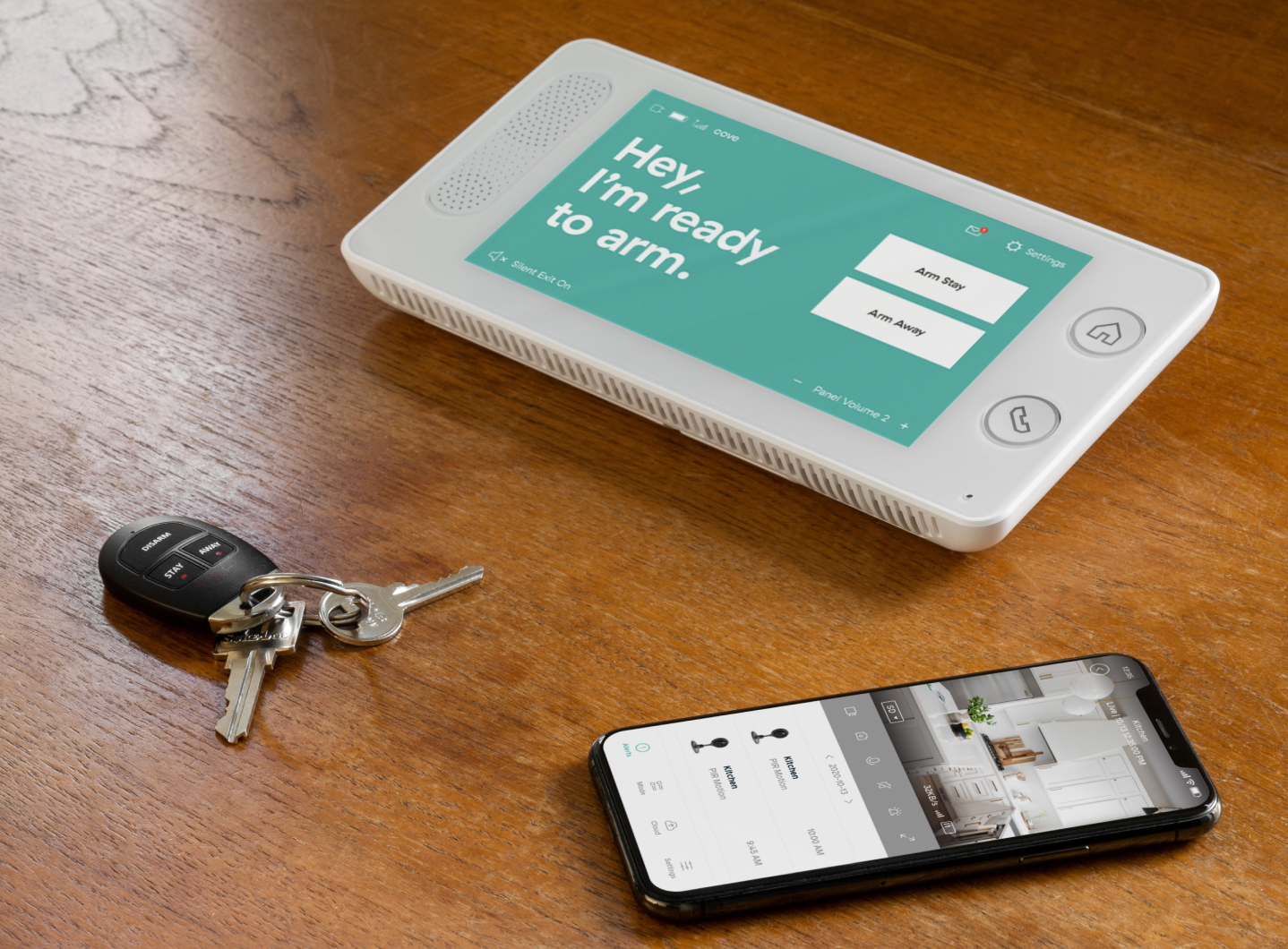 From moving in and protecting your property to setting up each room with house must-haves, you've put in a lot of hard work! Now it's time to enjoy your efforts and relax in your new home.
Cove is a customer-centric home security solution that makes protecting your home easy. Learn more about how we're changing the home security game to offer a more comprehensive system that gives you better control over your protection.
Call us today to learn more about Cove or get started with a better home security system. Click below to take our online quiz.
---
Ready to get started?
Take this short quiz to build your customized system today!
Takes less than a minute
---