Why Cove
, Security Basics
Does Cove Security Need WiFi?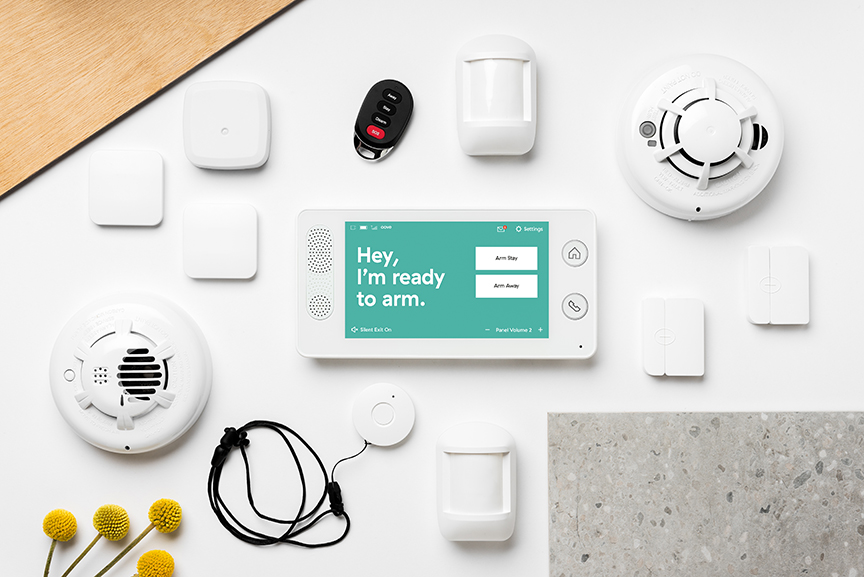 Answer: No. Cove Security uses a pre-installed cellular connection to offer secure protection.
By relying on cellular service, Cove's devices are faster than alternative products. The cellular connection between the device and the professional monitoring center works similarly to sending a text on a smartphone—the connection is instantaneous. No WiFi? No power? No problem, Cove still has you covered.
Cove Security is one of the most trusted security systems available on the market. With 4.8 stars out of 5, customers are well aware of what they're getting before the system arrives on their front doorstep. Cove is easy to install, intuitive, and reliable. In order to offer the best protection available, Cove uses cellular services to connect to remote, professional monitoring services.
The Cove Security system is entirely wireless and provides excellent services to customers without relying on their WiFi network. The cellular connection between the main alarm panel and each of the system's separate devices is automatically connected as the homeowner installs the home security system. This means that the user will not have to hassle connecting the panel to the home's WiFi. Instead, the devices auto-connects as each is activated. By using a cellular connection instead of WiFi, Cove creates a stronger and more reliable connection between the home and the homeowner. If an alarm in the home is triggered while the user is away, an alert will be sent to both the user's mobile phone and the Cove professional monitoring center.
Cellular connection is easier since it removes any unnecessary steps in the installation process. Cove's alarm systems are also more reliable than WiFi or hardwired security systems since Cove devices aren't limited by a WiFi network or a hardwired phone line. Instead, Cove is a wireless, cellular system that provides unlimited service to the user. Learn more here.
---
Ready to get started?
Take this short quiz to build your customized system today!
Takes less than a minute
---