If you have a digital doorbell, you'll need to purchase the digital doorbell adapter before you install your camera. You can purchase the digital doorbell adapter through your customer portal.
Once you have your doorbell adapter, you'll be ready to go!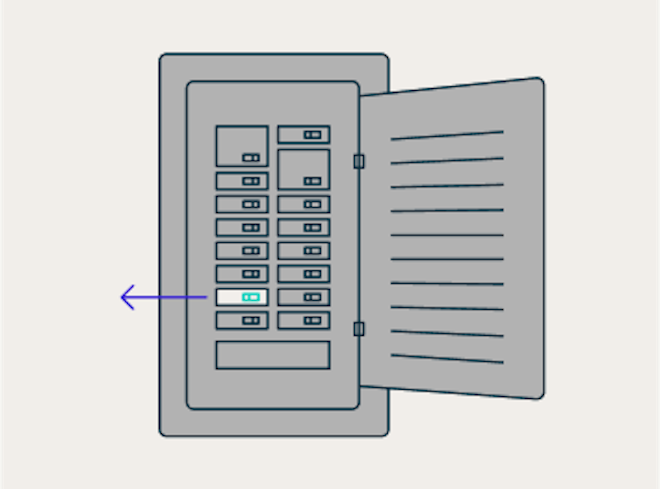 Step 1
Go to your home's breaker box. Turn off the breaker that powers your doorbell.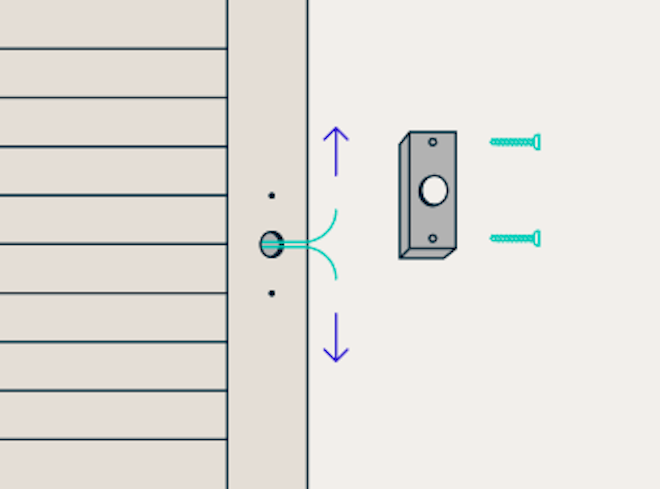 Step 2
Unscrew and remove your existing doorbell. Disconnect the two wires from the doorbell and leave them exposed and separated, as they will connect to your new doorbell camera. To keep the wires from disappearing into your wall, you may consider bending them to hold them in place.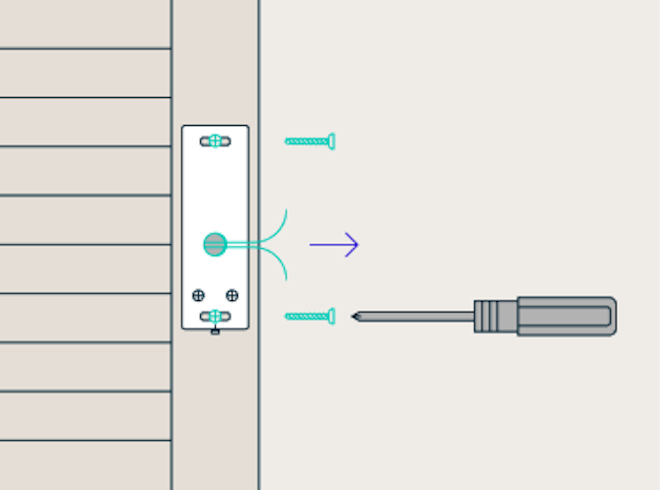 Step 3
Pull the two wires through the hole in the middle of the mounting plate. Be careful not to allow the wires to cross! Screw the mounting plate to the wall (where your doorbell was previously) using the provided mounting screws. You may need to drill new holes to line up with the mounting plate exactly using a 1/4 inch drill bit.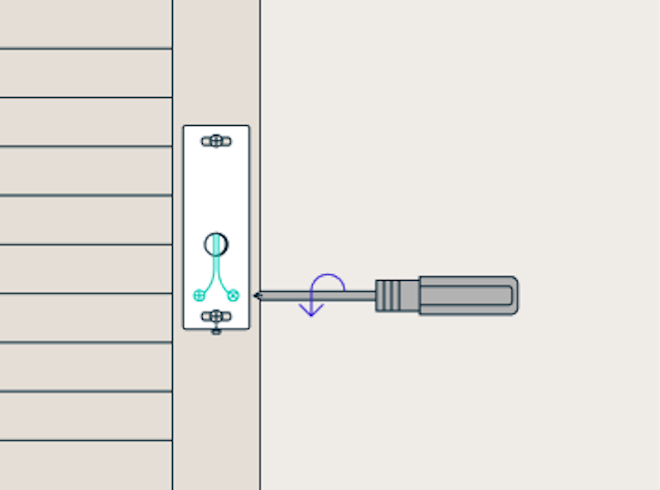 Step 4
Loosen the two small terminal screws slightly to allow for the ends of the wires to pass underneath. Insert one wire under each screw and tighten. Give each wire a slight tug to be sure each is secure. Tuck in any excess wire behind the mounting plate.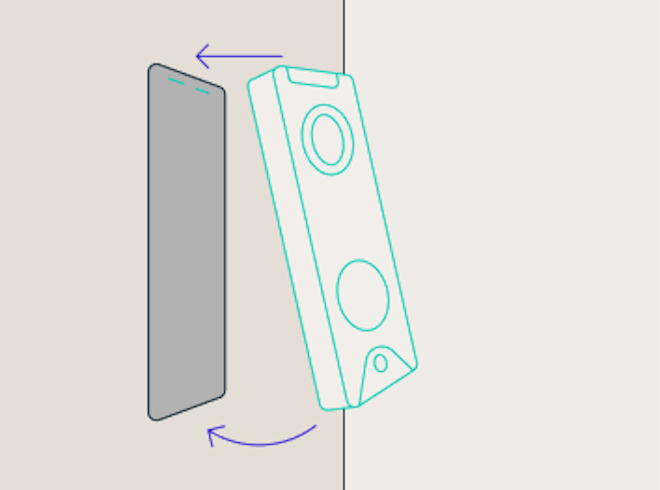 Step 5
Secure your camera in place by first locating the lip on the top of the camera, then lining it up with the corresponding grooves on the mounting plate. Snap the bottom of the camera into place.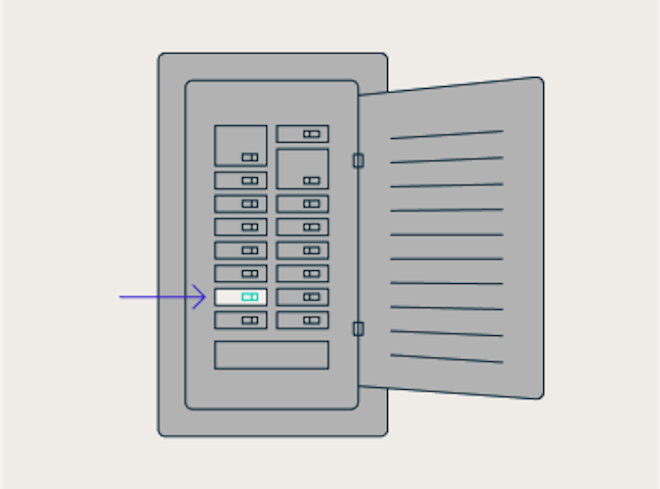 Step 6
Turn your doorbell power back on (from your breaker box).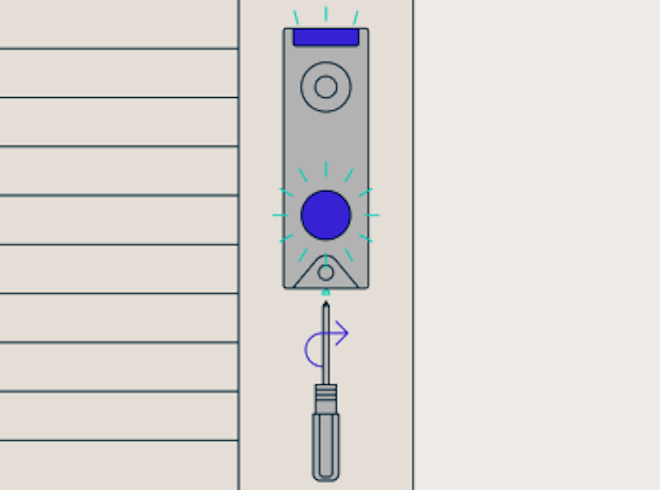 Step 7
Tighten the small set screw on the bottom of the mounting plate. Be careful not to over-tighten it. The LED indicator light should begin flashing red and blue if the camera is attached correctly. If the LED light does not turn on, you may need to remove the camera and ensure the wires are attached correctly.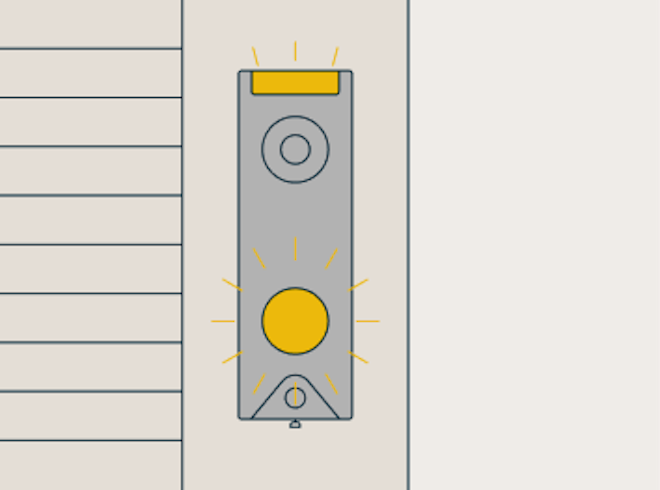 Step 8
Allow 15 minutes for the doorbell camera to charge before syncing to the Cove app. Once the doorbell camera is charged, the indicator light should turn solid yellow. If 15 minutes have passed and the indicator light is still flashing red and blue, please call our customer service team.