Your $25 referral discount has been applied!
Your $25 discount has been applied!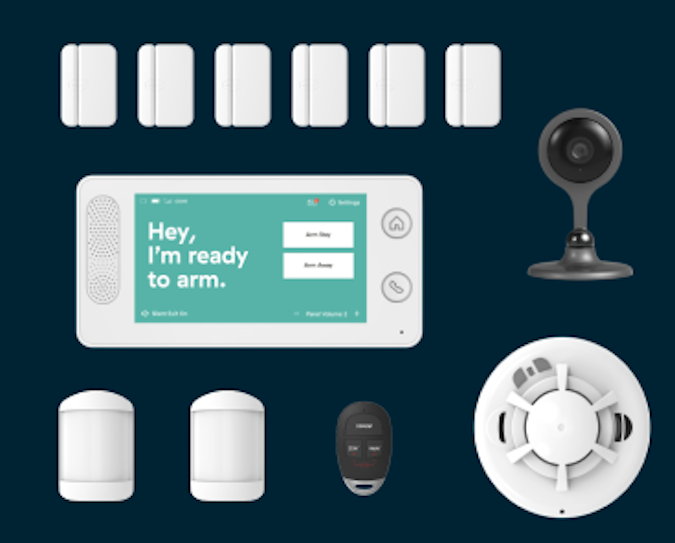 The Sanctuary
12 piece
Defend the people and things you love most with a versatile package for midsize homes.
This system includes:
3 Window Sensors
3 Door Sensors
2 Motion Detectors
1 Smoke and Carbon Monoxide Detector
1 Security Key Remote
1 Indoor Camera
1 Cove Touch Alarm Panel
1 Free Indoor Camera
Named Best Home Security System, Best DIY Home Security System, and Best Wireless Home Security System of 2021
—U.S. News & World Report
Home Security You Can Count On

Easy to set up and use

Faster response and fewer false alarms

Reliable 24/7 customer support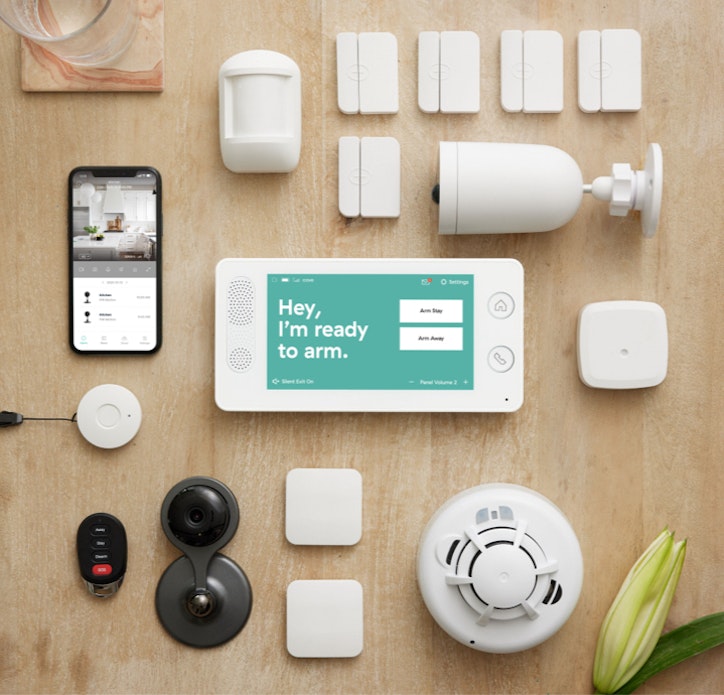 Real Reviews From Real Customers

1,900+ reviews


300+ reviews


3,700+ reviews
Benjamin N.
7/29/20

It was easy to set up, worked immediately. I love this system.
Constance U.
7/15/20

I don't like strangers in my home so the self-installation was a big attraction for me. When I set it up, it genuinely was as easy as the video they made.
Jeannette
8/2/20

The hardest part was taking my old 15 year alarm system down… Very easy to use. Much easier than my old alarm system and a lot smaller. I am a 73 year old woman so if I can install it anyone can.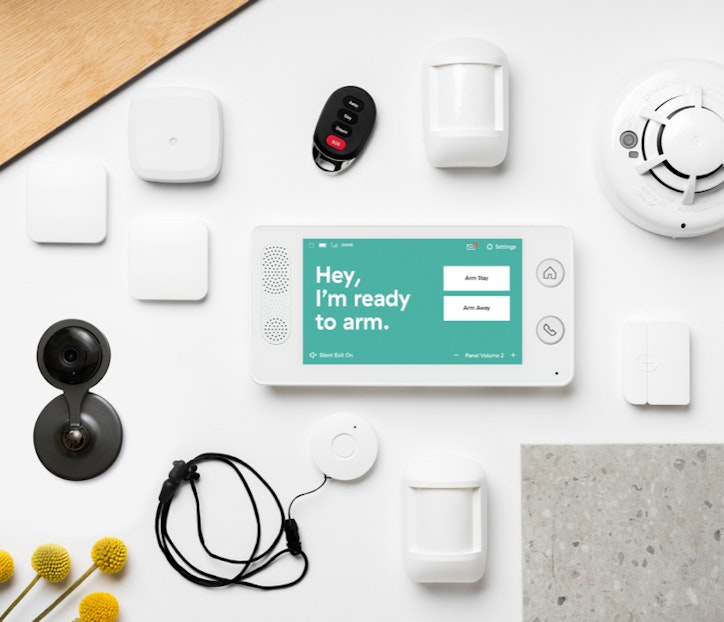 Need a Different Package?
Cove Equipment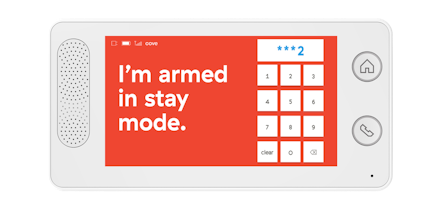 Touch Screen Panel
The main hub that links burglary and environmental sensors into a central control dashboard. Directly linking your home to our six, 24/7 monitoring stations.

Burglary and Intrusion Sensors
Door, window, motion, and Glass Break Detectors designed to monitor and protect your home.

Cameras
Know if anyone comes around your home, whether it's neighbors, intruders, or raccoons.

Environmental Sensors
Safeguard your home against fire, smoke, carbon monoxide, and indoor leaks and floods.

Remotes and Medical Alerts
Convenient ways to instantly notify medical, fire, police services, or arm and disarm your system.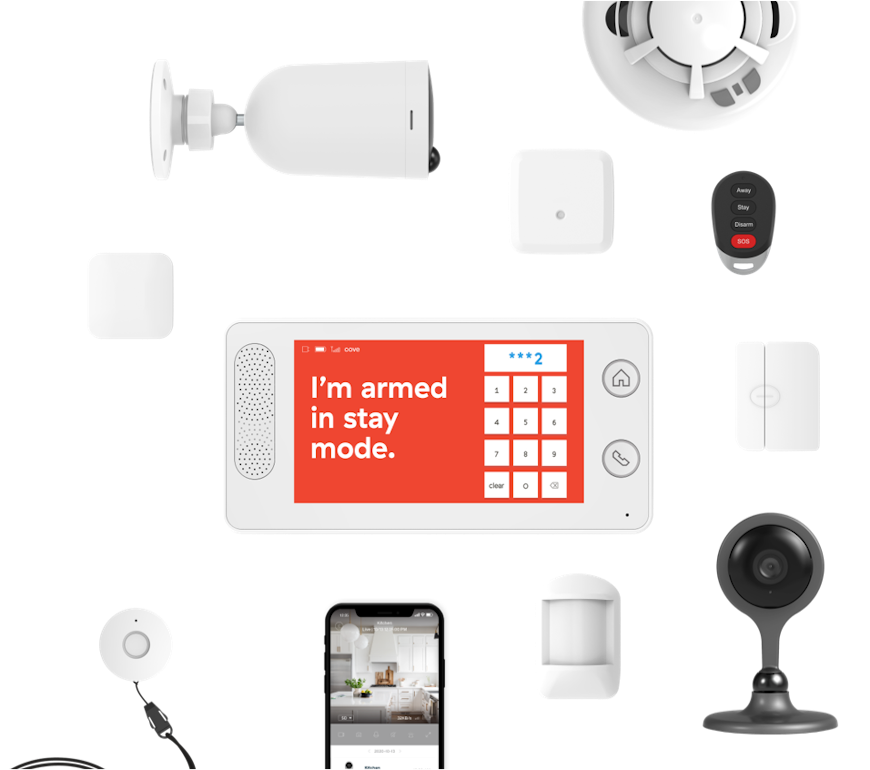 Faster Response and Fewer False Alarms
Cove's exclusive TripleTouch Alarm Response means your emergency is confirmed with help on the way in 30 seconds.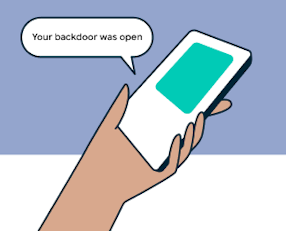 Touch 1.InstaText immediately sends a text so you can confirm your emergency right away.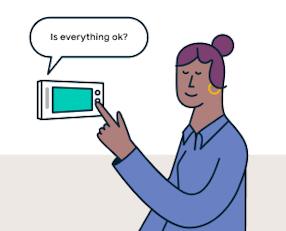 Touch 2.Cove's exclusive LiveAssist™ calls you through the Touch panel, giving you instant access to a live agent.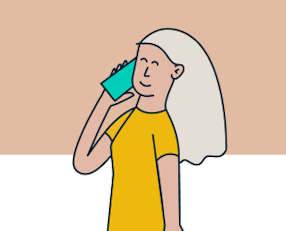 Touch 3.The last resort is a direct phone call. Sadly, this is some of our competitors' only line of communication.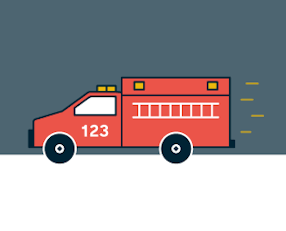 Results.If we don't hear from you or you confirm your emergency, responders are headed your way.
See How Cove Stacks Up Against:
Professional-grade protection
RapidSOS
Low monthly cost
No contracts
Easy and fair cancellation
Lifetime equipment warranty *
Free upgrades ($5/month) *
†Individual systems and features may vary.
Cove encourages consumers to conduct their own independent research.
* Standard with Cove Plus Monitoring
**According to study by Parks Associates
↵
Try Cove for 60 days. If you don't love it, we'll give you a full refund and pay for the shipping.
Frequently Asked Questions