Your $25 referral discount has been applied!
Your $25 discount has been applied!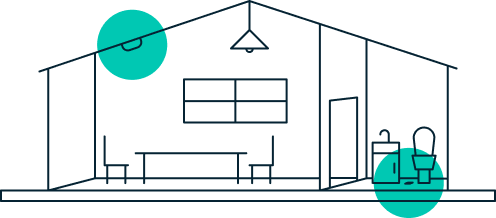 Environmental detection you can rely on.
Your home should be the place where you feel safest, and we're here to make sure that it is. Our monitored environmental sensors detect smoke, carbon monoxide, water leaks, and freezing pipes at the first sign of trouble so you can rest easy knowing that your loved ones and your property are always protected.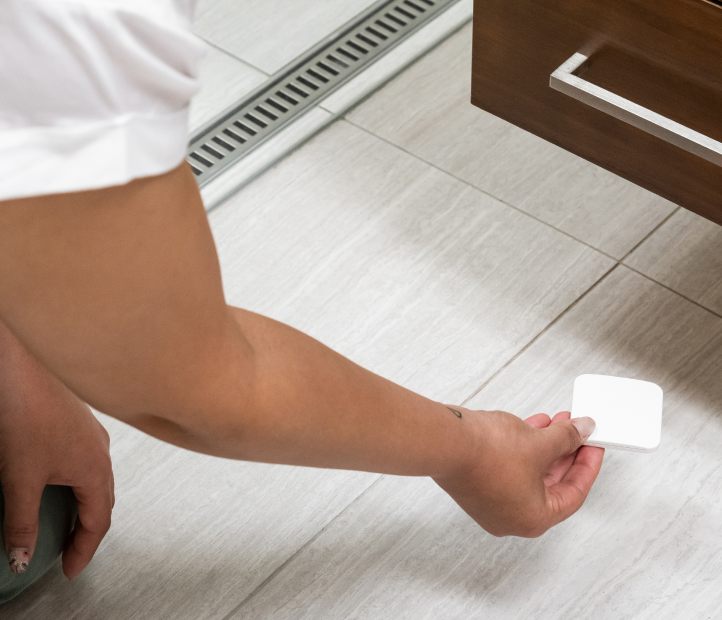 Catching leaks before they turn into floods.
A single inch of water on your floor can cause thousands of dollars of damage to your home. Our flood sensors are designed to detect the first few drops of water, giving you time to turn off your main water supply before flooding starts. Place them under sinks and near water heaters, toilets, and washing machines. They also protect against freezing pipes by notifying you if the temperature in your home drops to 41 degrees.