The ultimate glass break sensor has arrived.
When intruders can't find a way in through the doors, they might try to come in through your windows. Our glass break sensor detects the specific tone and frequency of shattering glass, so when a burglar (or a neighborhood kid) throws a rock at your window, you'll know.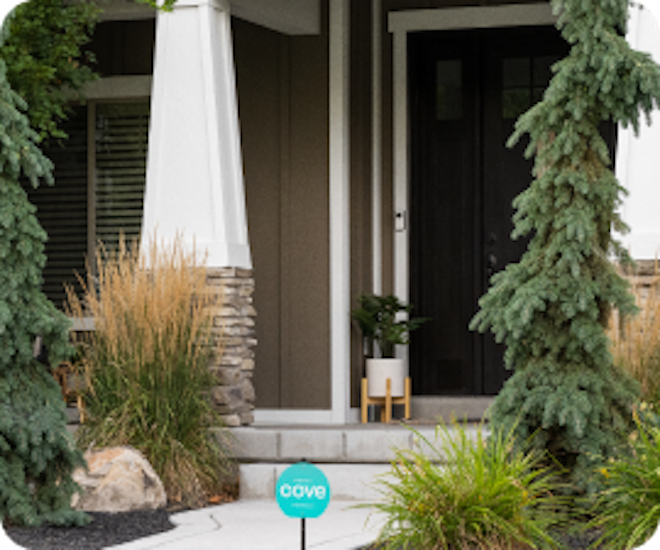 Everything you need to protect your windows.
Your windows deserve the best security available. With our glass break alarm, you'll know right away when a window is broken, so you can relax with total peace of mind.
Immediate Alerts
No one has the time to constantly check on their alarm system. When your glass break detector is triggered, you'll know right away.
24/7 Professional Monitoring
Our world-class monitoring team is here for you 24/7, so when something happens, you'll have quick access to the authorities.
Easy Installation
Our glass break sensor is incredibly easy to install. You'll just follow the instructions on the touch screen panel, peel the adhesive backing off of your sensor, and stick it in place.
Affordable Pricing
For the same price you'd pay for a bare-bones security package somewhere else, with Cove, you'll get comprehensive security you'll love for a price you can afford.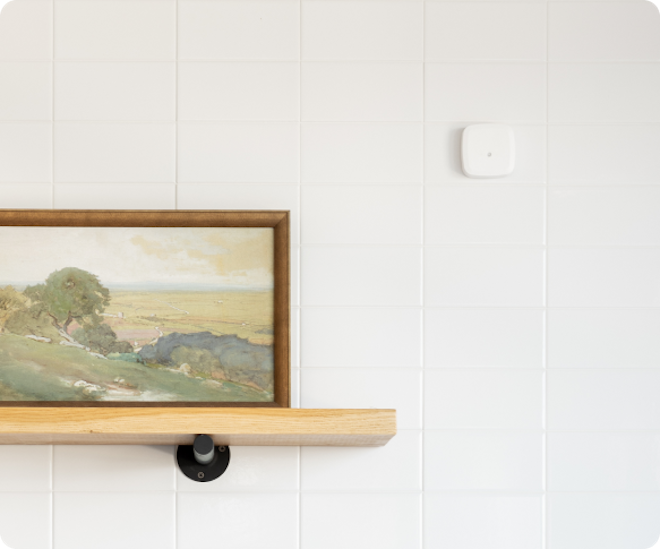 Great hearing. Long range.
Our glass break detector is here to provide an extra layer of protection. The sensor inside each device "hears" the sound of cracked and shattered glass. And with a range of 15 feet, one sensor can protect an entire wall of windows, unlike standard window sensors, which only cover one window at a time.
See what our customers are saying.

Works great
Just installed my new Cove system: 18 window/door sensors, motion detector, glass break sensor, and 2 key remotes. All well worth it. Everything works well, and I'm very satisfied.

Super customer service
My alarm went off two days ago, and I was so nervous when the call center phoned me that I gave the wrong safe word. So, police were dispatched. Something had fallen inside my home, which caused the glass break sensor to set off the alarm. So, we learned the alarm does, in fact, work well!

Excellent protection
The day the Blue Angels were preparing for an air show, they set off the glass break sensor and rattled the whole house. We received a text and a phone call from Cove within 1-2 minutes, and it took authorities 5 minutes to arrive. The monitoring center did an excellent job. They asked the right questions and made me feel they really were concerned for my property.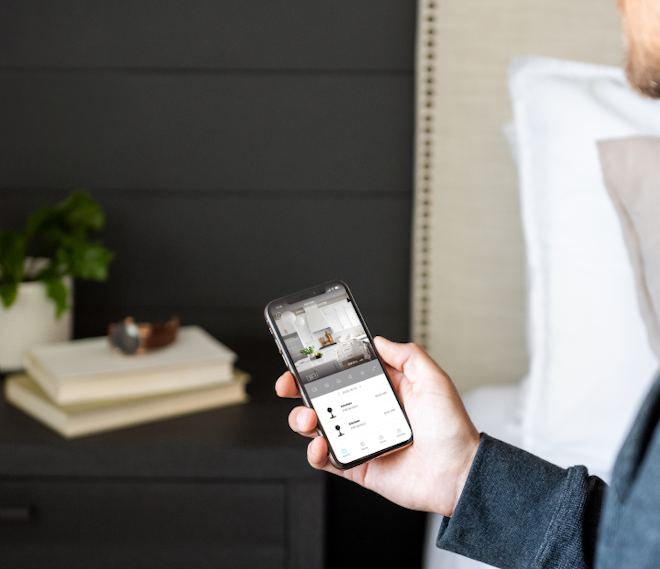 Know what's happening right away.
Use the Cove app to check in on your home's doors and windows no matter where you are. You'll receive mobile notifications when your glass break detector is triggered or broken, or if you need to change the batteries.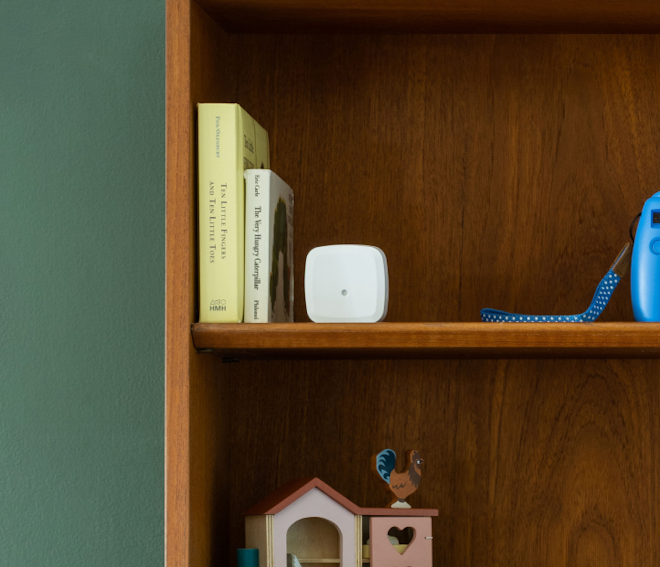 All the features you need.
Our glass break detector is designed to provide exactly the level of protection you need for your windows. Because we don't cut corners when it comes to taking care of your home.
Long Life
With up to 5 years of battery life, you can install your glass break detector and forget about it. It's self-testing, so it'll let you know when it's time to change the battery.
Tamper Resistance
This sensor is tamper-resistant, making it easy to install and difficult for an intruder to disable.
Panel Connectivity
Our glass break sensor connects to your touch screen panel via 345 MHz radio frequency, not Wi-Fi. So if your Wi-Fi goes down, your glass break alarm will still run seamlessly.
Any Kind of Window
Our sensors are compatible with every kind of window and any kind of glass. In fact, one sensor can cover multiple windows at once.
Long Life
With up to 5 years of battery life, you can install your glass break detector and forget about it. It's self-testing, so it'll let you know when it's time to change the battery.
---
Want to learn more?
Reach out to our friendly customer support team!
---
Frequently Asked Questions
What's the difference between a glass break sensor and a window sensor?
Both glass break sensors and window sensors are used to protect windows, but they accomplish the same goal differently. Window sensors could probably more accurately be referred to as "window opening sensors," while glass break sensors could be referred to as "window breaking sensors."
Window sensors have two pieces—one is a magnet that's placed on the window frame, and the other is a sensor that's placed directly on the window. When placed close together, the magnet and the sensor do not sound an alarm, but when a window opens and the two pieces are separated, the sensor sends an alarm to the panel.
Glass break sensors work differently. Instead of sensing the opening and closing of a window, they sense the window breaking. A glass break sensor is placed on the wall opposite a window, and it's a lot like an ear. It "hears" the frequency of breaking glass.
Do glass break sensors really work?
Yes! Glass break sensors really can sense breaking glass! As long as your sensor is directly facing your windows and is within 15 feet, the audio recognition technology inside the sensor will notify you if your window breaks. These sensors are especially useful as an extra layer of protection or for second-story windows.
Can a dog bark set off a glass break sensor?
If the frequency at which your dog barks matches the frequency of breaking glass, it is technically possible that this could set off a glass break sensor. This is not a common occurrence, but if it happens to you, please reach out to our customer service team at 855.268.3669.
If you have a large dog, we recommend installing a glass break sensor as your second layer of protection instead of our motion sensor (which is pet-friendly up to 35––50 lbs but not suitable for larger pets). Glass break sensors provide some extra peace of mind, right where you need it.
How can I test a glass break sensor?
We suppose you could break a plate in front of your sensor, but we don't recommend that strategy. Instead, our glass break detector includes a test button, so you can ensure that your sensor is communicating with your panel at all times.
Are glass break detectors effective?
A glass break detector all by itself can do a lot of amazing things, but the security gets even better when it's connected to a professionally monitored alarm system.
What kinds of glass break detectors are there?
There are two kinds of detectors that will trigger a breaking glass alarm—acoustic glass break sensors and vibration glass break sensors. They both have pros and cons, but they operate very differently. An acoustic sensor (like the one offered by Cove) actually "hears" the sound of breaking glass by using an audio sensing technology. These sensors must be placed on a wall or shelf facing a window (or a wall of windows).
Vibration glass breaking alarms are placed directly on the windowpane. As their name suggests, they sense vibrations in the glass window rather than the audible frequency associated with breaking glass. Both sensors are effective, but an acoustic glass break sensor provides more coverage per sensor than a vibration sensor.
What can trigger a glass break alarm?
Any exceptionally loud sound that is the same frequency as that of breaking glass can trigger a glass break alarm. Some common sounds that might set off your alarm are:
Thunderstorms
Sonic booms
Fireworks
Slamming doors
And yes, occasionally, a barking dog
Do acoustic glass break detectors work through walls?
No, acoustic glass break detectors cannot hear through walls. The Cove glass break sensor has a range of 15 feet and must be placed directly across from the windows you are hoping to protect. If there is no wall close enough, the sensor may be placed on the ceiling.
Are there any additional resources I should be aware of?