Your $25 referral discount has been applied!
Your $25 discount has been applied!
Hub and Alarm Panel
Our hub is like the brain of our security system—it connects all of your sensors to our monitoring stations. And our alarm panel allows you to access and control exactly what your system does. With a tap of the screen, you'll be able to arm and disarm your system and change your system settings.
Build My System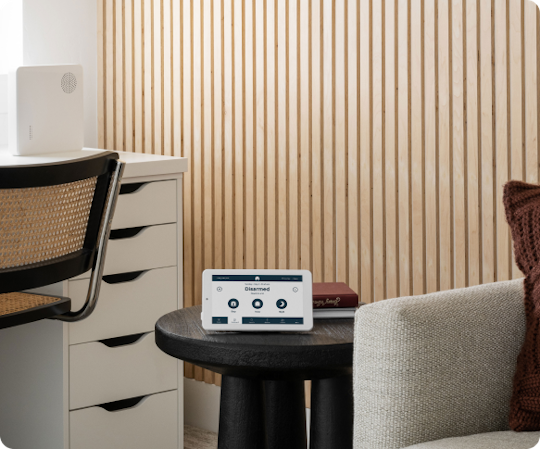 Powerful protection for the peace of mind you deserve.
The next generation of home security starts with our powerful hub and alarm panel combo. From here, you can customize a system perfect for your home by choosing from our professional-grade sensors and state-of-the-art cameras.
Build My System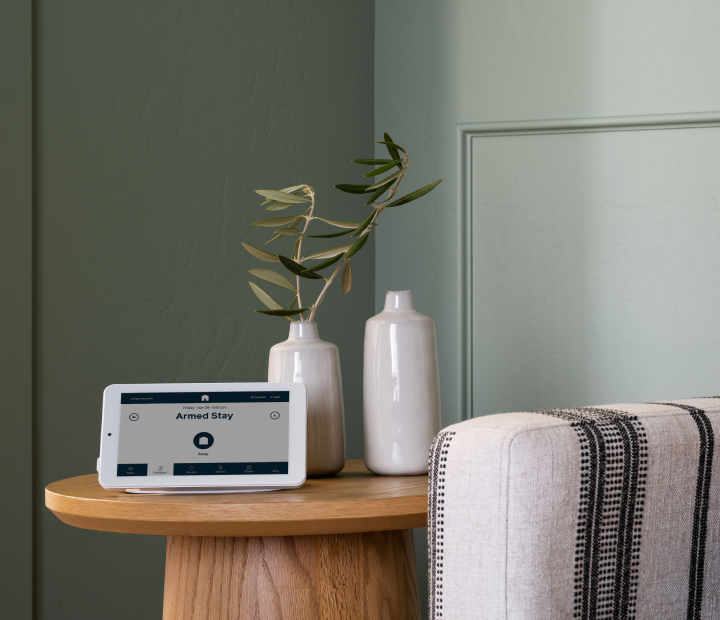 Always stay connected.
Our system uses an ethernet connection with cellular backup, so you won't have to rely on spotty Wi-Fi or landline connections. When an alarm is triggered, our agents will reach out to you via a phone call and a text message.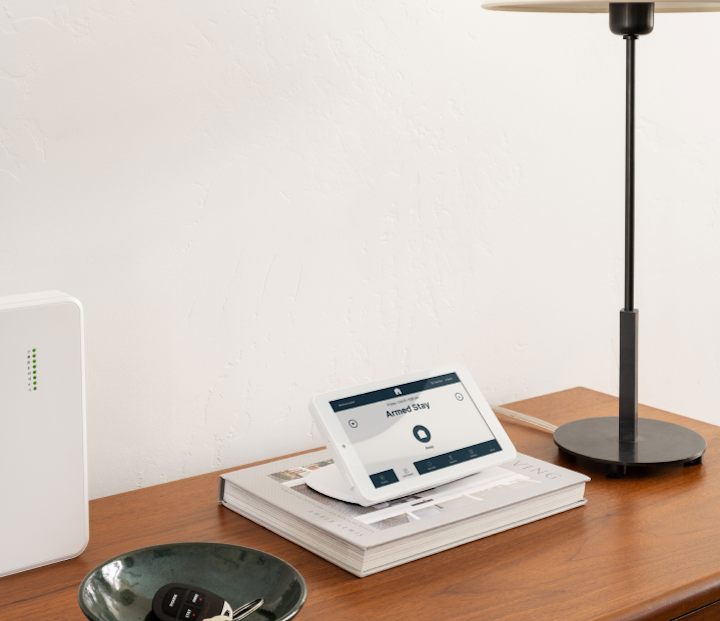 Complete control at your fingertips.
Our touch screen alarm panel does much more than an old-fashioned keypad, and it's easier to use, too. View each sensor's status, create customized arming and disarming schedules, and even check the weather.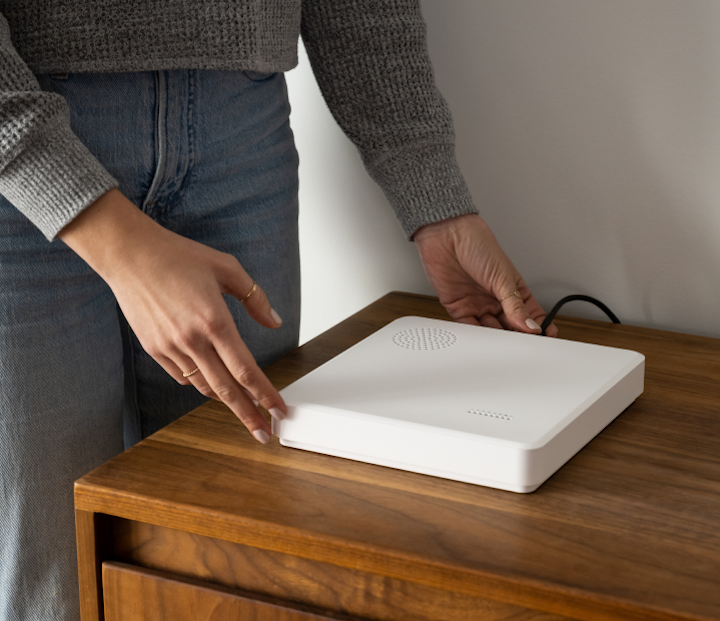 Set it up in minutes.
Setting up your system is simple—just plug in your hub, plug in your alarm panel, and walk through our on-screen installation guide. No tools required, and no hassle. The average installation time for our whole system is about 30 minutes.
Build My System
Multiple Alarm Panels
The hub supports up to 4 alarm panels so you can arm and disarm your system without having to run to the front door. Place one beside your bed, in the basement, or wherever else is convenient.
Seamless App Integration
Our app and alarm panel share the same layout, making it easy to switch back and forth between them throughout the day.
Customizable User Codes
Whether you have kids or your in-laws are visiting, you might not feel comfortable sharing your master passcode. Our system allows you to set as many individual user passcodes as you need for greater peace of mind.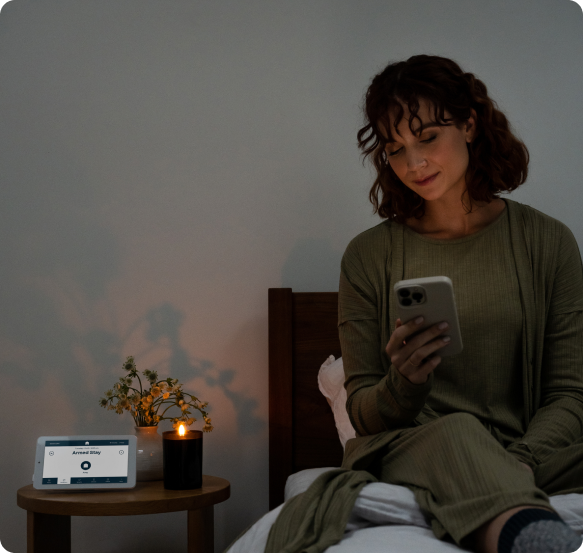 Maintenance free. Worry free.
Our system takes care of itself. With self-testing sensors and tamper-resistance, you'll know the minute something goes wrong. And in the unlikely event that you should need it, the hub has a 24-hour backup battery.
Build My System
Secure from end to end.
We don't stop with your home—we also protect your privacy. All of the data from your hub and alarm panel is fully encrypted to give you the extra layer of security you deserve.
Hub Technical Specifications
Alarm Panel Specifications
How can we help you?
Reach out to our friendly customer support team!
---
Frequently Asked Questions