Your $25 referral discount has been applied!
Your $25 discount has been applied!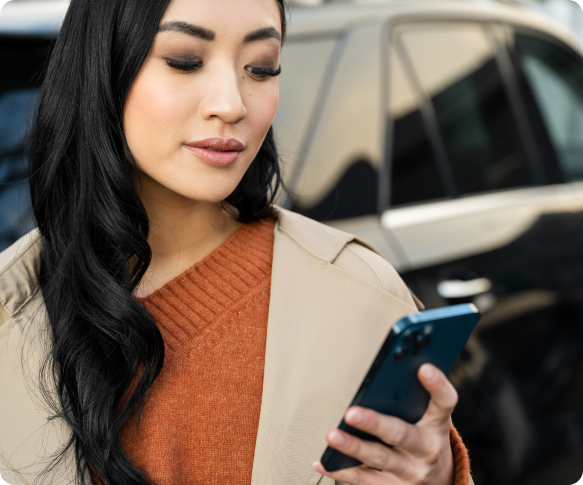 Take your home with you wherever you go.
The Cove Connect app integrates seamlessly with the rest of our system, using the same intuitive interface and advanced technology as our alarm panel. So no matter where you go, you'll always be in control of every piece of your security system.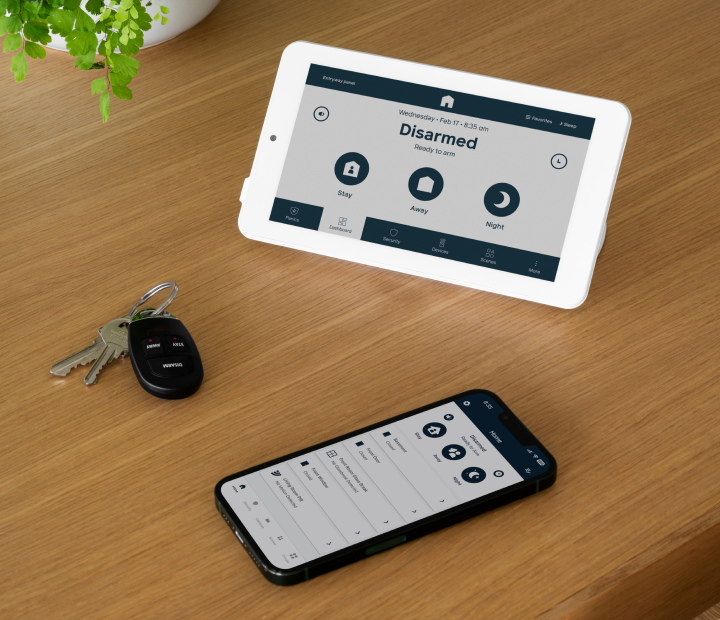 Arm and disarm your system remotely.
No more racing to the door to beat the countdown. With our convenient app, you can arm your system at your leisure and disarm it before you reach the front door.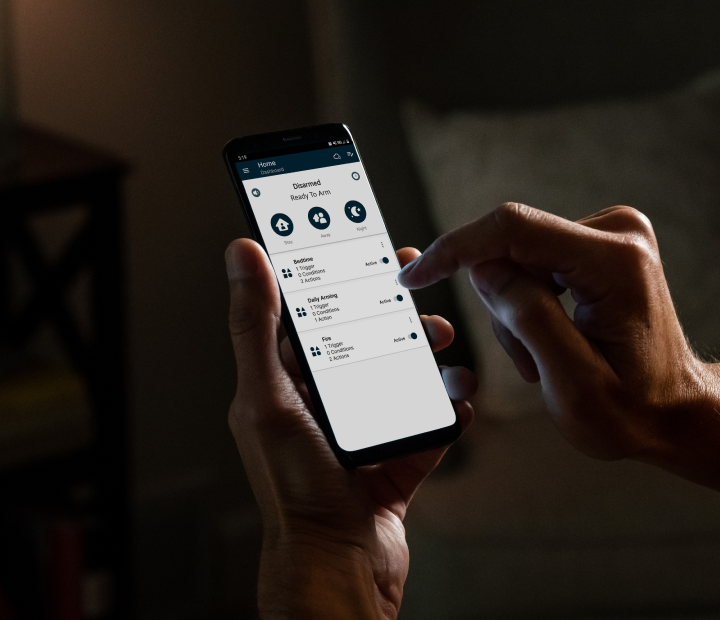 Customize your day and night.
Everyone has a unique daily routine. Set automatic arming schedules for your sensors so when you're leaving for work or hitting the gym, you won't have to worry whether you remembered to arm your security system for the day.
Control your system in one place.
Remotely arm and disarm your system
Create customized schedules
Add, edit, and remove sensors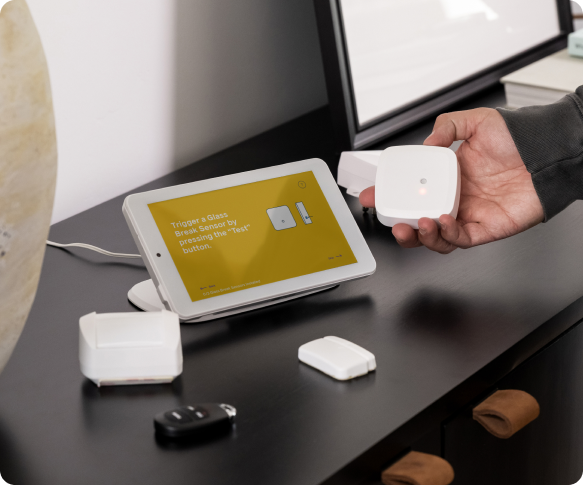 Group your sensors for easy access.
The Cove Connect app lets you add sensors to your "Favorites" group and view them on your home screen. This makes it easy to bypass a window sensor when you want a little fresh air or turn door chime sounds on when the kids are coming home from school.
Works with any monitoring plan
The Cove Connect app is compatible with all of our monitoring plans, giving you advanced remote functionality no matter which plan you choose.
How can we help you?
Reach out to our friendly customer support team!
---
Frequently Asked Questions