Do I Need Flood Insurance? | 2022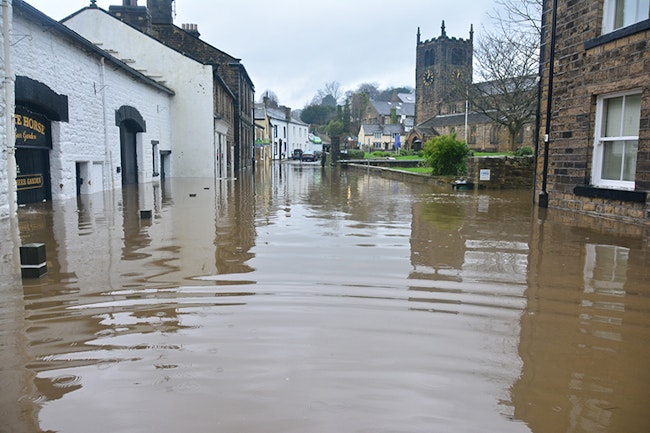 Every year, homeowners and insurance companies pay $10 billion dollars to restore damage caused by flooding. Local governments spend even more time and invest more money attempting to protect flood zones from going underwater during the flood season. Over the past 50 years, America has seen a 20% increase in natural disasters that result in severe flooding. Ten percent of the land in the United States experiences flooding at least 20 times a year. Essentially, flooding is common, dangerous, and expensive.
Since flooding is such a common disaster in the United States, is it worth it to have flood insurance? Flood insurance can be expensive, depending on whether you live in a flood zone or not, but could possibly save thousands of dollars over time. This article will help you know whether or not your home is at risk of flooding and whether or not you need flood insurance to protect your home.
What is Flood Insurance?
Answer: Flood insurance is a special insurance that covers damage caused by flooding, which is something that regular homeowners insurance won't cover.
Homeowners insurance (or renters insurance) is not flood insurance. Most homeowners insurance policies will not cover damage caused by flooding. Instead, the insurance policy will cover damage caused by fire, lightning, explosions, and hail. The homeowners insurance policy will not cover flooding, earthquakes, neglect, power failure, or intentional loss. For those damages, homeowners will have to seek out other insurance companies for coverage.
Renters insurance also does not cover flooding. Renters insurance covers the personal property within the apartment or house but does not cover the building itself. Additionally, renters insurance excludes damage caused by flooding. If a renter would like to be covered in the event of a severe flood, they will need to purchase flood coverage separately.
Flood insurance specifically gives coverage for flooding accidents and works to help homeowners recover after a flood. It is a type of property insurance that covers damages to homes caused by heavy rain, snow, dam failures, storm drainage failure, and coastal storms. Essentially, flood insurance provides coverage for water damage of any kind (not including pipe failure). The insurance coverage is available to all homeowners or commercial property owners in the United States.
The federal National Flood Insurance Program (NFIP) offers flood insurance to communities all over the United States. Because many homes are located within a floodplain, the NFIP helps to protect those homes from flood damage. The NFIP works with flood insurance companies and private insurers to offer low rates for homeowners who are at risk.
The NFIP designates flood insurance coverage depending on the level of risk in the area. For example, a home located within a flood zone will receive a higher coverage rate but will also have to pay a higher insurance premium. The coverage limits are enforced by the NFIP to guarantee fair insurance rates across the United States. Typically for NFIP coverage, the insurance program will ask for between $570 and $1,400, depending on which type of flood zone your house is located in. The flood insurance premium will also have a coverage limit, to be determined by the insurance program.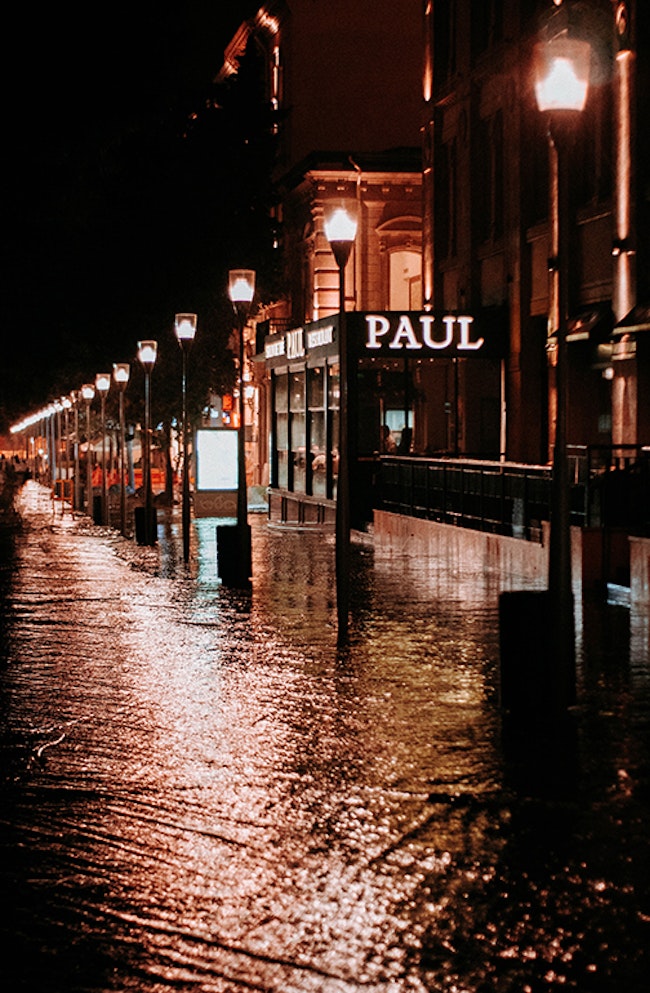 How Does Flood Insurance Work?
Answer: Flood insurance covers damage caused by natural disasters and unforeseen flooding.
Standard homeowners insurance is different from flood insurance because flood insurance is meant for catastrophes. While homeowner's insurance will cover the basic water damage from a burst pipe, flood insurance covers damage done by storms and rising flood water. Flood insurance works the same as other insurance policies.
Every year, the homeowner will need to pay a premium. That premium will go towards protecting your home in the case of an emergency. Depending on where your home is located, the annual premium could be high or low. If your home is located in a flood zone, it's likely that you will need to pay more for flood insurance. This is simply because it is more likely that your home will be damaged by floodwaters.
If the homeowner's house or personal property is flooded while paying for the insurance policy, the insurance will cover the costs to repair. However, unlike homeowners insurance, flood insurance requires that the homeowner pay separate premiums for the house and the contents of the house.
If it is available in your area, contact the National Flood Insurance Program (NFIP), which is operated by the Federal Emergency Management Agency (FEMA). Using the flood maps that FEMA updates every year, the NFIP is able to determine which homes are most likely to flood year after year. Since flooding is seasonal, homes in flooded areas should stay alert during wet seasons. If you're not sure whether your home is in danger of flooding, use the flood map here. The flood map distinguishes floodplains to make it clear which areas are in the most danger of flooding. Homes that are located in high flood risk areas will need to pay higher premiums than homes that are located in low flood risk locations.
When using the NFIP, know that the program will assign you to a private insurance agent who does not work for FEMA. Instead, the insurance agent will represent other insurance companies who offer federal disaster assistance. Working through NFIP, the private company will ensure that you pay a fair, subsidized rate for flood insurance. NFIP will cover up to $350,000 in damages in residential areas (including building and content coverage) and up to $1,000,000 in damages in commercial areas (including building and content coverage).
To qualify for FEMA flood insurance, the homeowner must live in an area that has joined FEMA. The homeowner must also agree to "enforce sound floodplain management standards," according to the FEMA guidelines. To find out if your community is participating in FEMA's programs, call 800-638-6620.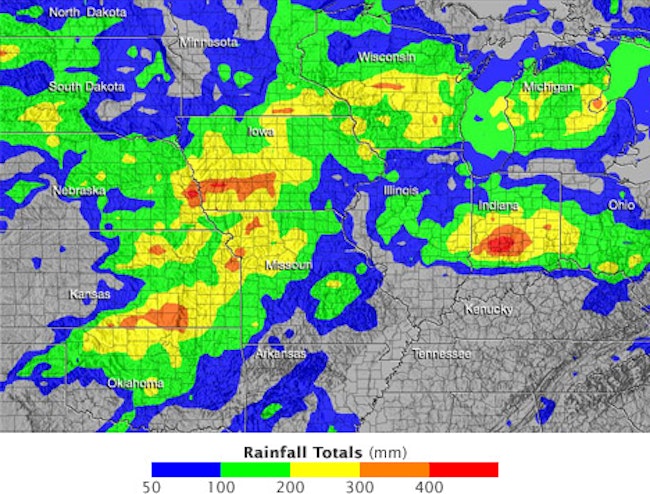 Is My Home in Danger of Flooding?
Answer: Homeowners can determine if they are in a high risk flood zone by examining flood zone maps of their areas.
Determining whether you need to pay for flood insurance is determined by the location of your home. If you live in a dry area, such as the middle of Nevada, it won't be worth it to pay the flood premiums. However, if you live on the coast of Louisiana, which was affected by both hurricane Harvey and Hurricane Katrina, it is definitely in your best interest to use flood insurance through the NFIP. The Federal Emergency Management Agency details a map on their website that shows which areas are more likely to flood. The map separates locations by color or letter.
If you are looking at a colored map, you will see four colors included on the map: blue, orange, yellow, and blue with red stripes. Each color indicates a zone and details the zone's likelihood of flooding. In the first zone, the blue zone, homes have a one percent chance of flooding every year. This means that every 100 years, the area will see one large flood. In the second zone, the orange zone, homes have a .02 percent chance of flooding. For orange zones, homeowners should not feel too worried about their homes flooding. Homes in orange zones should expect to see flooding once every 500 years. The third zone, yellow, is undetermined. If you are a homeowner in a yellow zone, it simply means that there is not enough information in your area to determine the likelihood of flooding. If you are concerned, look up the flooding history in your town. The final color is blue with red stripes. This is the most active zone, and homes in this zone will see regular flooding since the area is a flood path.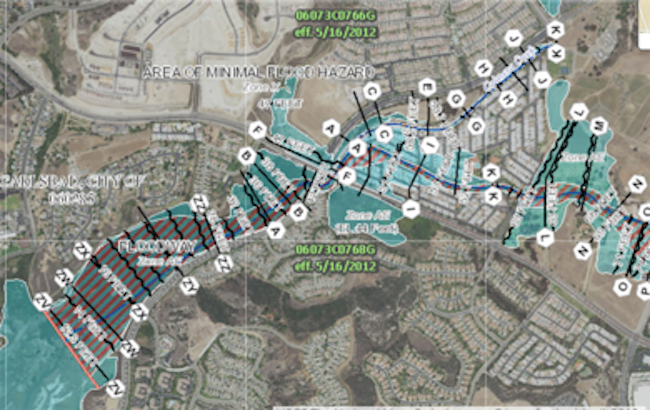 If you are looking at a flood map with letters, you will see a variety of letters. According to FEMA, areas marked with an 'A' or 'V' are high-risk areas with a high base flood elevation. This zone is classified as a "Special Flood Hazard Area" (SFHA) and has a high likelihood of experiencing flooding. FEMA notes that in high-risk areas, there "is at least a 1 in 4 chance of flooding during a 30-year mortgage." Homes and businesses in this area are required to buy the NFIP policy for flood insurance.
Areas on the FEMA flood map marked with a 'B,' 'C,' or 'X' (or a shaded X) are areas of moderate or low-risk. The risk of flooding in a moderate to low risk area is low, but still possible. Moderate to low-risk areas make up 20% of national flood funding requests. In these areas, flood insurance is not required, though it is recommended.
The final letter that you will see on a FEMA flood map is 'D.' These areas have possible risks, but the risks are undetermined. In most cases where the area is marked with a 'D,' the area does not have enough data for the flood risks to be quantified. If you live in an undetermined area, research the flood history of your town and the elevation level of your home. If your home is lower in elevation than a nearby lake or river, it would be in your best interest to insure your home with flood insurance.
These maps, both the color-coded map and the lettered map, can also be used as a flood insurance rate map. To use the FEMA flood map as a flood insurance rate map, first determine which area your home is located in. If your home is located in a special flood risk area, you are federally required to have flood insurance for your home. Contact the private insurance companies in your area to get the best rates on flood insurance. FEMA also offers a flood insurance calculator to help homeowners determine the rates offered in their area.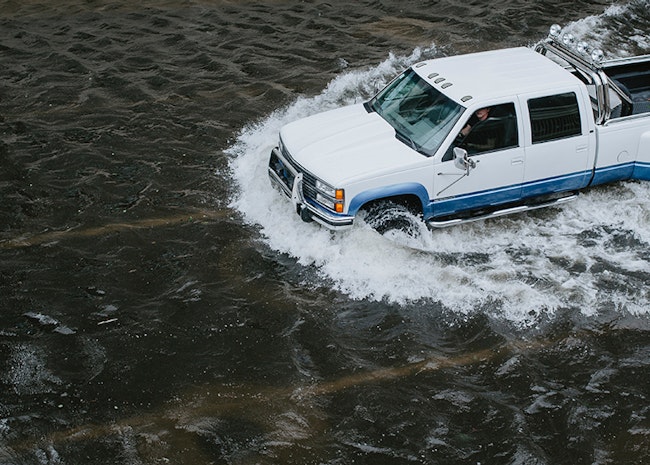 Which States Experience the Most Flooding?
Answer: States such as Florida and Louisiana experience the most flooding.
The National Oceanic and Atmospheric Administration (NOAA) reports the global sea level has continued to rise for the last century. Snow and rain patterns have also changed drastically in the past several years, causing cities to flood across the nation. Because the weather is changing, some homes that weren't in a flood plain are now in danger of seasonal flooding. Now, thousands of new homes every year are in need of disaster assistance.
The top states currently have the highest danger of experiencing flooding are:
1. Florida
Florida homes face the largest risk of coastal flooding and is the state with the highest numbers of private flood insurance companies. In Florida, over 3.5 million people face the risk of flooding every year. Another 1.5 million people are at risk for inland flooding. The flood insurance rate in Florida is fairly low.
2. Louisiana
Louisiana experiences severe coastal flooding every year. The state is constantly struck by hurricanes and storms, resulting in millions of dollars of flood loss. NFIP flood insurance is easy to find in Louisiana because of the frequency of floods. This state is in danger of both coastal flooding and heavy rainfall.
3. California
California doesn't face threats of hurricanes; however, it does have heavy rainfall seasons. Additionally If the oceans continue to rise, the state could lose millions of dollars in coastal homes.
4. New Jersey
New Jersey is located on the East Coast and borders miles of ocean shoreline. This state has low land that could easily flood with the rising ocean levels. New Jersey also has a high risk of inland flooding. Over 650,000 people are at risk of coastal and inland flooding.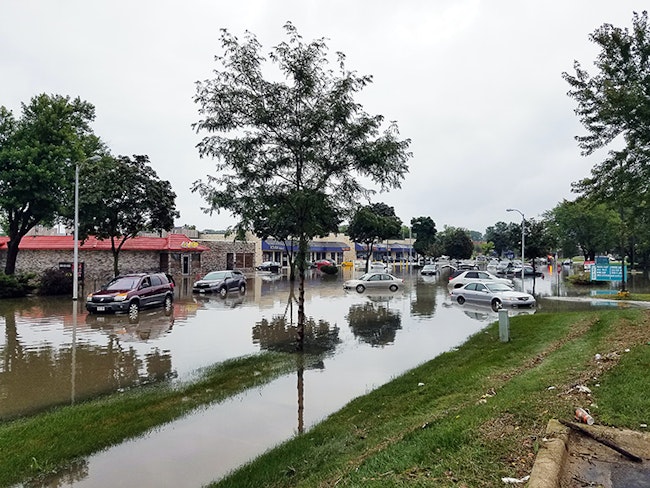 5. New York
In New York, 550,000 people live in flood prone areas. With high numbers of disaster assistance requests every year, the people of New York are encouraged to use flood insurance to protect their property. Remember that homeowner's insurance alone won't cover flood costs.
6. Virginia
Virginia is the sixth most flood-prone area in the United States. Virginia is a low-lying state, with more than 500,000 people living in flooding areas. Most large cities in Virginia are located in flood-prone areas.
7. South Carolina
In South Carolina, over 400,000 people are at risk for either coastal flooding or inland flooding. Many of the South Carolina cities are in flood-prone areas.
8. North Carolina
North Carolina, also located on the East Coast, is less at risk for coastal flooding. Over 120,000 people live in coastal flood zones. However, over 450,000 people live in inland flood zones. The state has also been hit by tropical storms.
9. Massachusetts
In Massachusetts, over 84,000 people live in flood-prone areas on the coast. Another 210,000 people live in inland flood areas.
10. Georgia
Georgia has 570,000 people living in flood zones inland. Coastal flooding has the ability to affect 100,000 people. Georgia residents lose thousands in flood loss every year.
Although these ten states are the most at-risk for inland and coastal flooding, many other states experience severe floods. Many dry states risk flash flooding, broken levees, and overflowing rivers. Homeowners should assess the risk of flooding in their specific area for their personal safety.
What Are the Risks of Not Having Flood Insurance?
Answer: Homeowners without insurance risk paying the full cost of severe flood damage.
A flood can happen because of a variety of reasons. Some floods are caused by overflowing waterways, broken dams or levees, heavy rains, or tropical storms. There's no way to really predict when and if a flood is going to happen in your area. If you live in a high-risk area, there's a chance every year that your home is going to flood. Flood damage can cost hundreds of thousands of dollars to repair, depending on the severity of the flood. Without flood insurance, flood damage can be a financial disaster.
So, without flood insurance, what risks will you be facing? Here are some examples of flood disasters that have happened over the years:
When Hurricane Katrina hit the Gold Coast of the United States in 2005, it was declared a state emergency. The total damage cost $125 billion dollars to repair, and the storm destroyed 800,000 homes in the course of one day. There were 1,833 fatalities as a result of the storm. Needless to say, the event was a disaster. No one predicted the damage that the storm was going to cause to the homes and families that lived near the Gulf Coast. Homeowners with flood insurance were able to rebuild their homes with the help of the federal government flood insurance. Others without flood coverage were left homeless as a result of the natural disaster.
In 2017, Hurricane Harvey hit the coasts of Texas and Louisiana. The storm, and the aftermath of the storm, lasted over three weeks and destroyed 135,000 homes. It affected over 13 million people in the area and damaged millions of homes. Hurricane Harvey is tied with Hurricane Katrina as one of the costliest tropical storms. Both had total damage costs of $125 billion. Again, homeowners with building coverage from their flood insurance companies were able to rebuild, while those without flood insurance were left in financial ruin.
Along the Missouri River and its tributaries, towns flooded, and homes were evacuated throughout 2019. Because of an abnormally wet season from January 2019 to May 2019, the river became over-saturated with water. Water spread onto the neighboring flood plains in Nebraska, Missouri, South Dakota, Iowa, and Kansas. The flooded river affected 14 million people. And, although the flooding wasn't as dangerous as the severe tropical storms of Katrina and Harvey, families were still displaced, and lives were put on hold as homeowners struggled to gain control over their drowning property.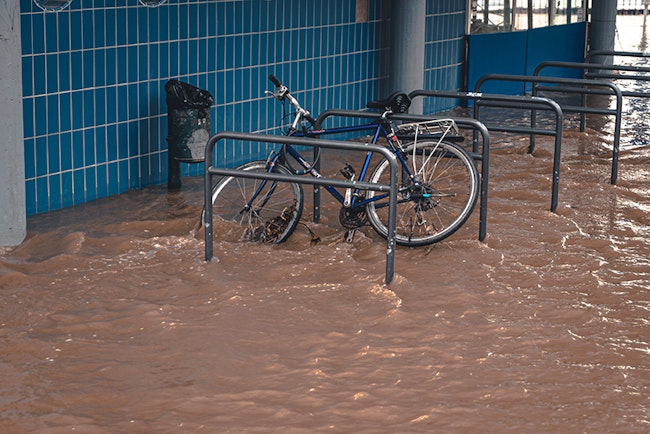 Often, homeowners have the mentality of "that will never happen to me." When we think of natural disasters that have occurred in the United States and around the world, we often think of other people experiencing loss. We never stop to consider that one day we might be a victim of the disaster. Sadly, every year millions of people struggle to overcome damages from wildfires, earthquakes, tornadoes, and flooding. Natural disasters are a destructive force that we cannot stop or prevent. Because we cannot fully predict or prevent them from happening, we need to prepare for them instead.
To help you better understand the risks of flooding, here are some important statistics that illustrate the dangers of flooding:
One inch of floodwater can cost the average homeowner $20,000 in repairs.
Flash floods bring a flood of water that ranges from 10 feet high to 20 feet high.
Twelve inches of slow-moving flood water is enough to carry away a small car.
The 500-year flood has been debunked. Houston, Texas, has seen three "500-year floods" in the past three years.
In the past 50 years, we have seen a 20% increase in the severity of floods.
17% of urban housing is located within high-risk flooding zones
Only 17% of homes in coastal areas have flood insurance.
Floods can be catastrophic. Whether you live in a flood hazard area or not, it's always safer to cover all of your bases. Since many recent floods have affected areas in low-flood zones, it's becoming increasingly difficult to predict where the next flood might occur.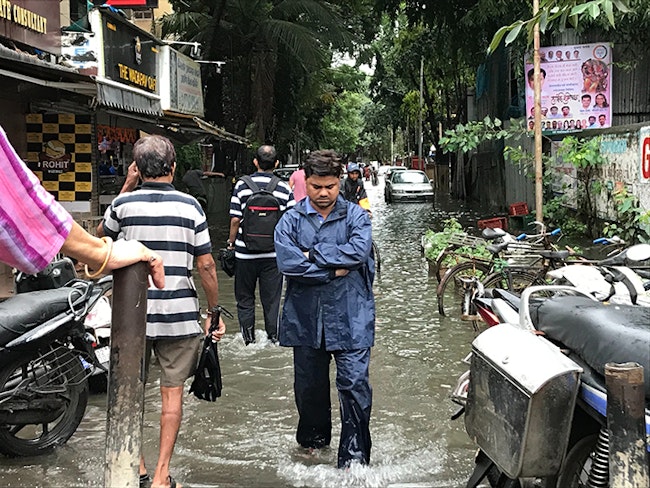 Answering the Question: Do I Need Flood Insurance?
Flood insurance is not required. However, it is strongly recommended. If you live in an area where floods have happened frequently in the past, you should call an insurance agent to get a flood insurance policy. If you live in an area where flooding is infrequent, the choice is up to you. However, it is important to remember that floods are unpredictable and that flooding may happen in your area when you least expect it.
If you're unconcerned about flooding because you live in a dry area, you should still research the likeliness of flash floods in your area. When soil is dry, flash floods become more common. A flash flood usually hits low-lying areas with dry soil. It will occur within three to six hours of heavy rainfall, and the water will collect in one area. Flash flooding, if you live in a low elevation area, can flood homes with no warning, so it's an important threat to be aware of.
For most homes, flood insurance should be made a priority, especially if the intensity of storms continues to increase over the next few years. If you are concered about water damage another one of your priorities should be investing in some flood sensors. Flood sensors will alert you of flooding of any type whether it's from a burst pipe or a Hurricane.
Ready to get started?
Take this short quiz to build your customized system today!