Home Security in Portland Oregon | 2022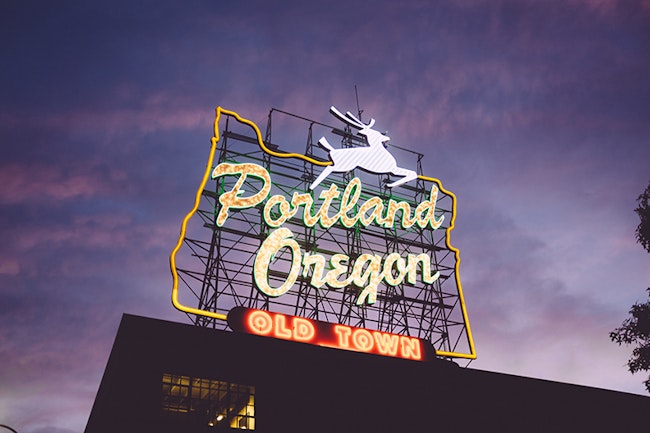 Is Portland a safe place to live? Is a home security system the best way to protect Portland homes and businesses? This article will help Portland residents learn how to be safer while living in a dangerous city.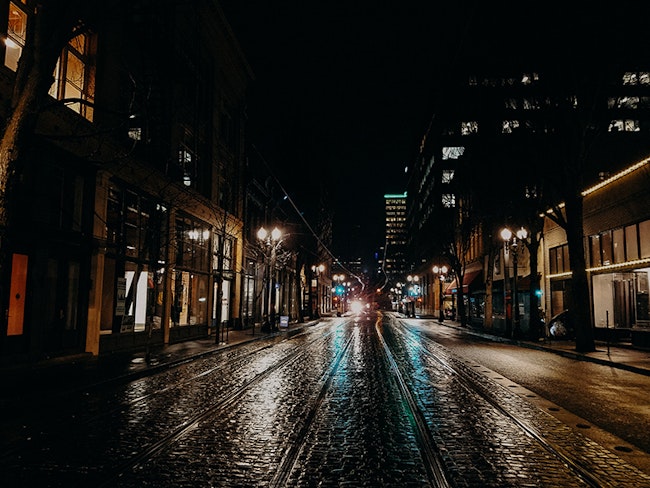 Are Residents of Portland Safe?
Answer: Portland is safer than two percent of cities in the United States.
The easiest way to determine whether a city or state is safe is by comparing the area's crime rates to the national crime rate. The national crime rate acts as a median for crime. This means that if an area has a higher crime rate than the national average, the area is more dangerous. The opposite is also true—if an area has a lower crime rate than the national average, the area is safer than usual.
According to the national crime rates, residents in the United States have a one in 261 chance of experiencing violent crime. The national violent crime rate in the nation is 382 violent crimes per 100,000 people. The crime rates for murder, rape, robbery, and assault are:
National Murder Rate: 5 murders per 100,000
National Rape Rate: 43 rapes per 100,000
National Robbery Rate: 86 robberies per 100,000
National Assault Rate: 247 assaults per 100,000
Property crime is extremely common in the United States. A United States resident has a one in 42 chance of experiencing property crime. Most residents living in the United States will experience multiple property crimes in their lifetime. The national average property crime rate is 2,362 property crimes per 100,000 people. The property crime rates for burglary, theft, and car theft are:
National Burglary Rate: 376 burglaries per 100,000
National Theft Rate: 1,595 thefts per 100,000
National Car Theft Rate: 229 car thefts per 100,000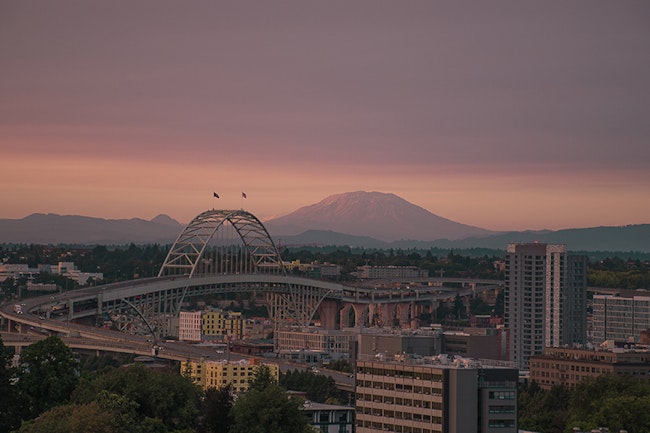 Portland, Oregon, has a population of 653,115 people. Portland's total crime rate is 132 percent higher than the national average, and residents have a one in 17 chance of becoming a victim of either property crime or violent crime. The total number of violent crimes reported is 3,440 violent crimes per 100,000 people, meaning that residents have a one in 190 chance of experiencing violent crime while living in Portland. The violent crime rate is 37 percent higher than the national average. The violent crime rate is 527 violent crimes per 100,000 people. Specifically, the violent crime rates for murder, rape, robbery, and assault are:
Portland Murder Rate: 4 murders per 100,000 Portland Rape Rate: 68 rapes per 100,000 Portland Robbery Rate: 162 robberies per 100,000 Portland Assault Rate: 292 assaults per 100,000
The Portland property crime rate is 148 percent higher than the national average, with over 36,815 property crimes reported annually. Portland's property crime rate is 5,637 property crimes per 100,000 people, making it incredibly likely that residents will experience property crime. A resident of Portland has a one in 18 chance of experiencing burglary, theft, or car theft. The property crime rates for burglary, theft, and car theft are:
Portland Burglary Rate: 688 burglaries per 100,000 Portland Theft Rate: 3,878 thefts per 100,000 Portland Car Theft Rate: 1,071 car thefts per 100,000
Portland residents are twice as likely to have their home burglarized, three times more likely to experience theft, and five times more likely to have their car stolen or broken into. Residents of Portland are not safe from property crime.
So, is Portland a safe place to live? Portland is safer than two percent of cities in the United States and is not considered a safe place to live. It is one of the most dangerous places to live in Oregon. However, this doesn't mean that every neighborhood in Portland has high rates of crime. Some Portland neighborhoods experience low crime rates, while other neighborhoods experience extremely high crime rates. To learn more about your neighborhood's crime rates, residents can look up their area code in a crime map.
Residents should be careful about which neighborhoods they enter at night and take extra precautions to keep their homes safe. One of the most recommended tools for Portland homeowners and renters is to install a home security system. However, are home security systems worth the hype? Keep reading to learn whether or not a home alarm system can protect your Portland home.
Are Home Security Systems Worth It?
Answer: Yes. Home security professionals highly recommend that homeowners in Portland install a home security system.
One of the most recommended ways to protect your Portland home is by installing an alarm system. But will a home security system actually provide you the protection that is promised?
In 2012, UNC published a study titled "Understanding Decisions to Burglarize from the Offender's Perspective." The study aimed to find out what deterred burglars in order to help homeowners, renters, and business owners better protect their property. In Portland, a city where property crime is extremely high, this study can provide critical insights that will protect residents from burglary and theft.
The study found that "close proximity of other people (including traffic, those walking nearby, neighbors, people inside the establishment, and police officers), lack of escape routes, and indicators of increased security (alarm signs, alarms, dogs inside, and outdoor cameras or other surveillance equipment) was considered by most burglars when selecting a target." This shows that burglars look for homes that are unprotected and avoid homes that are protected. Home security can take the form of alarms, guard dogs, video surveillance, and any other form of protection that gives the illusion that the home is guarded.
The study goes further by discovering whether or not a security system provides any real protection to the home. The study found four main bullet points that point out how an alarm system affects burglars: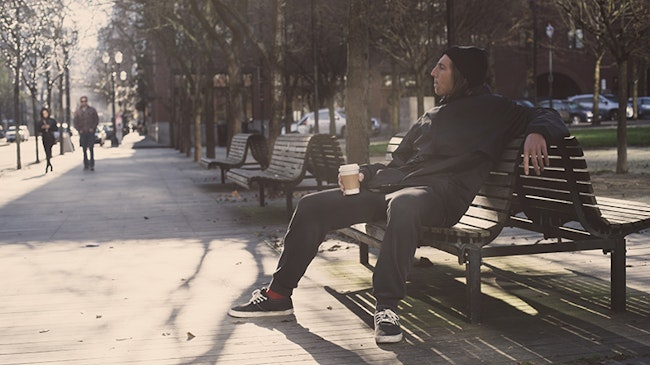 Within a broad set of potential target hardening deterrents, alarms and outdoor cameras and other surveillance equipment were considered by a majority of burglars.
About 60% of the burglars indicated that the presence of an alarm would cause them to seek an alternative target altogether.
Most burglars would try to determine if an alarm was present before attempting a burglary.
Among those that determined that an alarm was present after initiating a burglary, about half would discontinue the attempt.
Essentially, the installation of security home automation can deter up to 80 percent of burglars. Over 60 percent of burglars are deterred if they suspect that the home is protected by a security camera or security company. Of those who continue with the burglary, half are deterred when the first alarm triggers, meaning that only 20 percent of all burglars will continue to break into a home after the alarm triggers.
This means that a home security system is an effective deterrent against burglars. In fact, it is one of the most effective deterrents, and homes with security monitoring are highly unlikely to be targeted by a burglar. So, why are home security systems effective?
The study found that, "About 12% [of burglars] indicated that they typically planned the burglary, 41% suggested it was most often a 'spur of the moment' event/offense, and the other 37% reported that it varied." Most burglars aren't going to plan out the burglary step by step. Instead, they look for an easy target and break into the house. If the burglar sees that the home is going to be a difficult target, they might go next door instead, looking for a home that they can get in and out of without drawing attention to themselves. Burglars are impulsive, meaning that they are unlikely to target a home that is protected by a home security provider.
Homes without a home security system are 400 percent more likely to be targeted by a burglar than a home with a monitoring service. With this information, it's incredibly smart to use a home security system to protect your home. Additionally, having a home security system means that the homeowner will also gain access to remote monitoring and professional monitoring, ensuring that your home is protected no matter what.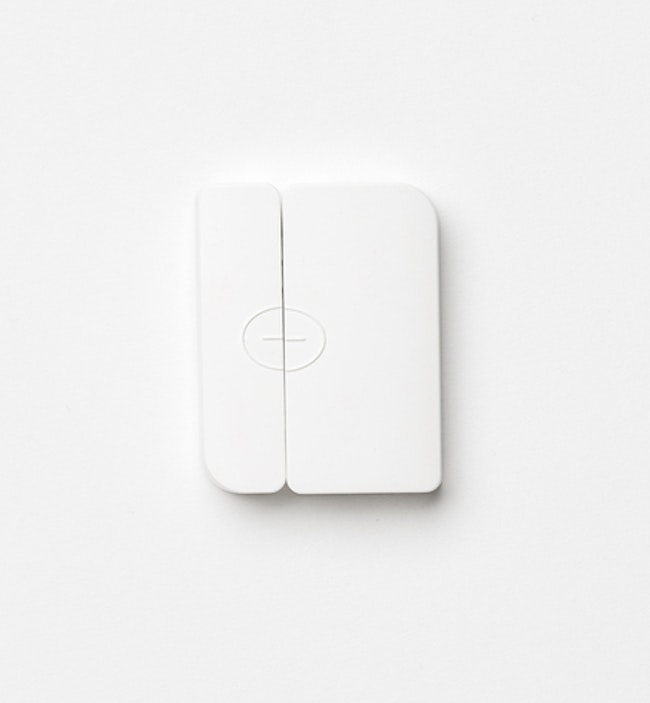 What Are the Most Effective Home Security Devices?
Answer: For full protection, residents should use door and window alarms, video surveillance, and motion sensors.
Although having a security alarm system has proven to be the most effective way to deter crime, not every home security device will offer the same level of protection in an emergency. In this section, Portland homeowners and renters will learn how they can protect their homes using simple, inexpensive security equipment. Here are the four most important security devices:
1. Door Alarm
A door alarm is the most important device that Portland homeowners can install in their homes. Homeowners need to protect the main entrances to their homes, including all doors and first-floor windows. According to data, 34 percent of burglars will use the front door, 23 percent will use a first-floor window, 22 percent enter through the back door, nine percent will use the garage door, four percent will try to enter the home through the basement, and a small two percent will enter through a second-story window. If the homeowner is able to secure every entrance, there will be no way for the burglar to get inside without triggering the security alarm system. A door alarm is a small, simple device that can be easily installed on every door in the home. Once the alarm is installed on your doors, burglars will be unable to enter the home without triggering a siren.
2. Window Sensor
A window sensor is the best way to protect the windows in your home. A window sensor is a small device that comes in two parts. One half of the device is installed on the window, and the other half is installed on the window frame. When the device is armed, it triggers an alarm if the window is opened. This prevents burglars from opening the window to get inside the home. Another type of window sensor is the glass break detector. Glass break detectors listen for the sound of glass shattering. If a burglar breaks a window to get inside, the glass break detector will hear the glass shatter and trigger an alarm.
3. Video Surveillance
Having a camera in the home is vital. Cameras provide audio and visual evidence of a break-in. Because alarms are only effective against 80 percent of burglars, homeowners and renters need a way to catch the final 20 percent. Having video surveillance can make the difference between catching the burglar and letting the burglar watch free. Currently, the FBI reports that only 13 percent of burglary cases are ever solved due to the lack of evidence in most crime scenes. Having video surveillance gives police a starting place and shows them what they need to look for.
4. Motion Sensor
The final device that you should include in your smart home is a motion sensor (or several motion sensors). Motion sensors use PIR motion detection, which is highly accurate and isn't prone to false alarms. PIR sensors are also pet-friendly, as long as your dog isn't a massive Great Dane or Wolfhound. Motion sensors help to protect your home by acting as a second line of defense. If the burglar is able to get into the home without triggering the door and window sensors, they will still trigger the motion detector.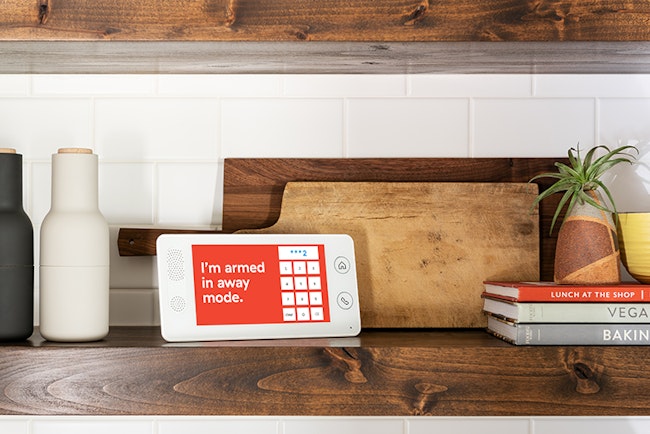 How Much Does Home Security Cost in Portland?
Answer: For a Cove alarm system, Portland residents only pay $17.99 a month.
Home security has the reputation of being expensive, meaning that many homeowners with honest incomes aren't able to afford protection for their property and family. Although it is true that some alarm companies are incredibly expensive, other companies have made it their goal to provide quality alarm systems for a fraction of the cost.
Cove is one of the most trusted alarm companies in Portland, Oregon. Cove's mission is to ensure that every homeowner in Portland has the protection they need to be safe and feel comfortable in their homes. Cove offers a variety of security equipment, from indoor video surveillance to motion sensors, Cove promises to protect your home from anything that the world throws at you.
Typically, a home security system can cost between $35 and $50 each month for a basic alarm system with limited features, which is incredibly expensive. Cove has subverted the expectations and offers their alarm systems starting at $17.99 a month instead. Homeowners and renters in Portland can enjoy monthly monitoring for half the price of other alarm systems. Cove is also a wireless alarm system that uses cellular monitoring instead of hardwiring or wi-fi. Homeowners should consider DIY installation instead of professional installation to get wireless devices that are less intrusive. Additionally, wireless systems will continue to provide protection to your home, even the burglar attempts to cut power to the home. Most home security professionals consider wireless, cellular systems to be the most reliable.
Ready to get started?
Take this short quiz to build your customized system today!