Top 10 Gifts for Foodies in 2022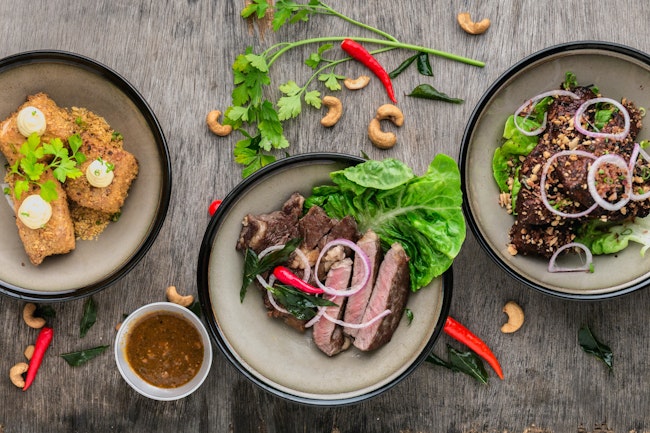 When their palate is refined, their gifts must be as well. No pressure, right? Foodies are all about experiencing the food they partake in. Turning flavors into savored experiences. Whether your foodie is a sweet tooth, carnivore, vegan, likes everything spicy, or a mixture, we have 10 gifts your culinary connoisseur will be sure to love!
Foodies know the secret to the most delicious dishes is by cultivating finer/high quality flavors. A mortar and pestle set will take your foodie's favorite eats over the top as they use it to experiment with fresh spices, herbs and other ingredients.
Everything is better mini. This cute air fryer is perfect for picky eaters, those that want a quick meal and minimal cleanup, and those that want a healthier way to fry food without sacrificing flavor.
Do we need to say it again? Everything really is better mini. Plus, the cleanup is easy. This mini waffle iron is great for quick meals, is keto-friendly (perfect for protein waffles), and isn't just for waffles.
When it comes to baked goods, homemade just can't be beat! This at-home churro maker proves it. With eight fun churro designs to choose from, making this classic treat can be fun for the entire family.
Some favorites are Butcher Box and Gold Belly due to their amazing selection. One significant difference is Gold Belly comes fresh, while Butcher Box comes frozen.
The perfect gift for those that like to spice things up. With over 30 unique flavors, they're sure to enjoy this sampler set.
Create all the amazing memories of a campfire without smelling like one. Your foodie can enjoy S'mores, hotdogs, or, a personal favorite, roasted Starbursts, in the comfort of their own home.
Do you need a gift for a coffee lover? This mug warmer is a no-brainer. It is designed to keep their mug at precisely the exact, yes exact, temperature they like.
These famous cookies baked fresh in NYC will be a hit for those with a sweet tooth.
A foodie favorite, whoever receives this will be adding it to everything from avocado toast to their sweet treats. Trust us.
Ready to get started?
Take this short quiz to build your customized system today!