Your $25 referral discount has been applied!
Your $25 discount has been applied!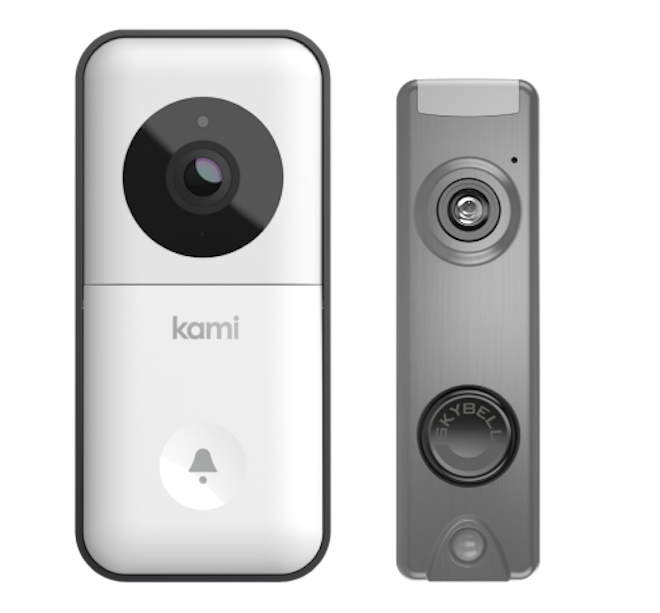 Choose the ideal video doorbell camera
From solicitors to package thieves to drop-in visitors, our video doorbell cameras are the perfect way to help you know who is at your front door. Whether you prefer a wired or wireless doorbell camera, we've got user-friendly options that integrate seamlessly with your Cove custom home security system.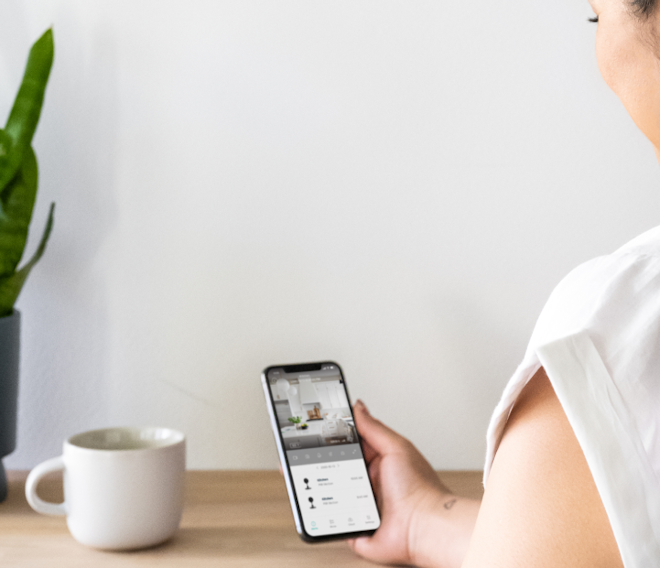 Get to know our doorbell cameras.
Video doorbells are discreet mini security cameras that allow you to monitor your front porch in real time. Day and night, these compact devices pick up audio via speaker and microphone while capturing and recording HD video footage, which you can review in the Cove app.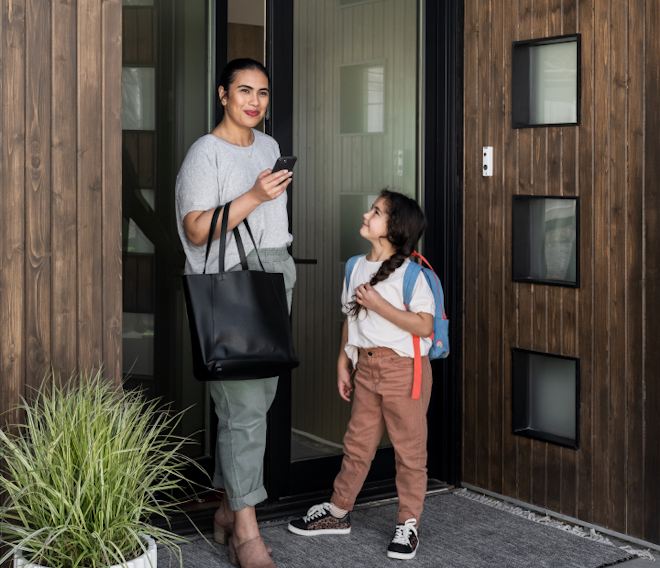 Greater peace of mind starts now.
Your home security system isn't complete without a doorbell camera to act as a deterrent for crime around your property. Cove video doorbells keep a watchful eye on your home 24/7. With night vision, HD resolution, and wide-angle lenses, you won't miss a thing, from your dog escaping to a stranger swiping a package off the front porch.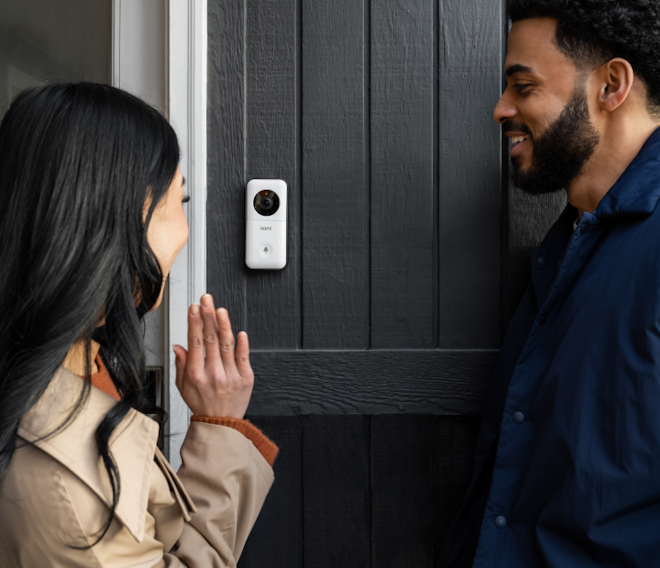 Talk to your visitors anytime.
You can't always be home to greet your visitors, but your Cove video doorbell camera acts as an extension of your presence and gives the appearance that you're home even when you're not. With 2-way communication, motion detection, and HD night vision, you'll never be more than a tap away from your front door.
Motion Detection
Cove doorbells feature a built-in passive infrared (PIR) sensor, which detects the heat signatures of humans moving, even when it's dark. Get notified by the Cove app whenever your doorbell camera detects movement outside and view the recorded footage.
Video Recording
View saved recordings or live stream your front porch, all through the Cove app. Whenever your video doorbell senses movement, it immediately alerts you and begins to record so you can stop crime in its tracks.
HD Night Vision
Criminals tend to wait for the cover of nightfall to carry out their plans, but the darkness is no match for a Cove video doorbell. Our doorbell cameras feature HD night vision, giving you full visibility into the things happening outside your house during the darkest hours of the evening.
2-Way Communication
Are you uncomfortable answering the door for a particular visitor or allowing a child or elderly parent to do so while home alone? The Cove 2-way communication feature lets you speak with the person at your door from inside the house or on the go—so you can tell that aggressive solicitor to leave or let the girl scouts know when to come back for your cookie order.
Install it in minutes.
You don't have to be tech-savvy to install your Cove video doorbell camera. The detailed instructions in our step-by-step installation guide make it easy to do yourself. Still, if you want to opt for professional installation, our technicians are always ready and willing to help.
Works with Most Doorbell Wiring
As long as your existing doorbell wiring is functional and fully powered, it will be able to support the needs of your new Cove video doorbell. Review the installation instructions to get set up with ease.
Small and Lightweight
While both the Kami and Skybell camera doorbells are small and lightweight, the SkyBell camera is more compact for the most narrow surface areas.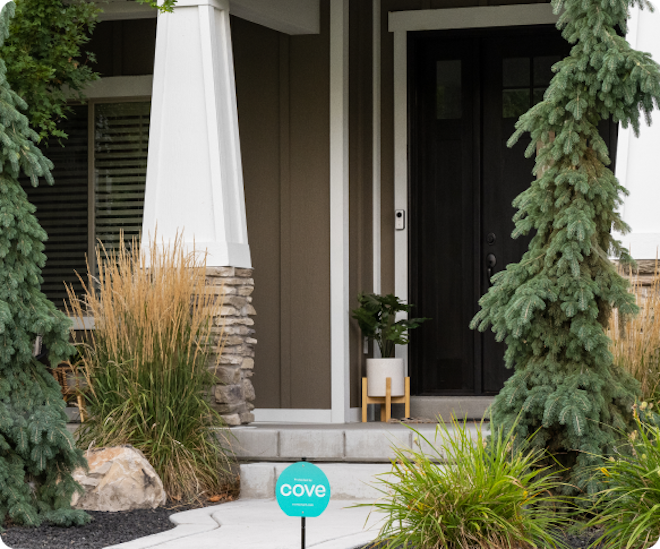 Kami Doorbell Camera
This wireless doorbell camera lets you see it all with HD night vision. And with three options to power it, including a rechargeable battery, it's got the versatility you need, even if your home doesn't currently have a doorbell.
Technical Specifications Comparison
---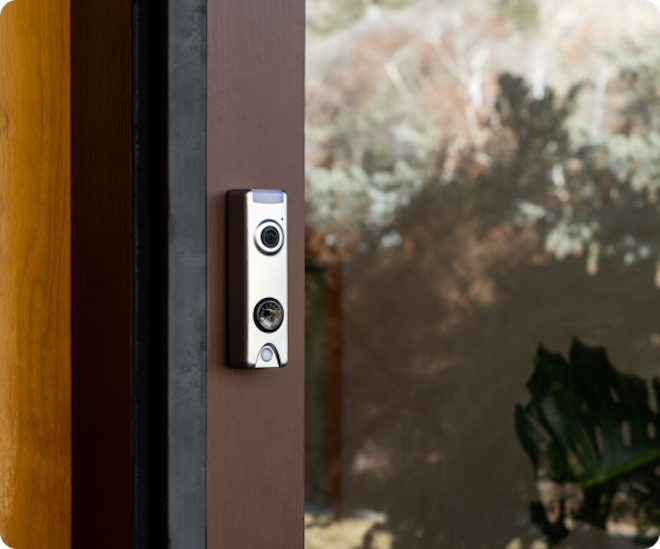 Skybell Doorbell Camera
This sleek, compact camera is designed to connect to your current doorbell wiring. With both mechanical and digital doorbell compatibility and HD color night vision, you can rest assured you'll always be protected.
Technical Specifications Comparison
---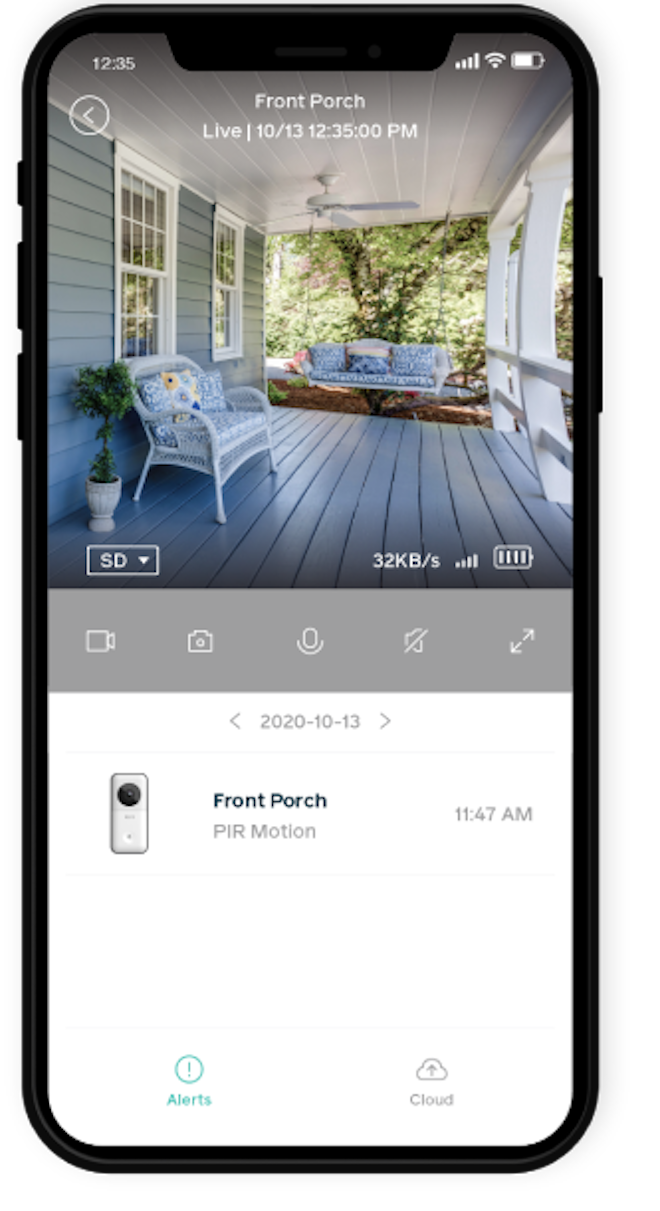 What is the Cove app?
The Cove mobile application, available on the App Store and Google Play, is the place to go to check security notifications, view your camera live stream, chat with visitors, and access stored video footage. Make the most of your video doorbell experience by downloading it today.
---
Not sure which camera is right for you?
Reach out to our friendly customer support team!
---
Frequently Asked Questions